Now that my skin is finally clearing up, it's time for me to bring out the make-up I kept in my cabinet for a long time. I've been wanting to try this hyped foundation but I couldn't since I had to cure my acne first. I am thankful that my skin is now clearer, hence time for make-up reviews and swatches, finall

y!
Today, I am reviewing Revlon Colorstay

Foundation

.
Revlon promises

lightweight comfort, so you feel like you're not wearing makeup. Looks fresh for up to 24 hours.
Revlon Colorstay foundation is best for people with combination to oily skin. I have super

oily skin so I thought I found my perfect match!
Price

: US : $13 + tax PH: P995.00
W
here t
o get it

: Available at an

y

Revlon counter or some local drug

store / department store
Long wearing - lasts up to 24 hours

Airbrush

, Flawless look

Lightweight

Medium to Heavy coverage

Water p

roof

Has SPF

Doe

sn't irritate the skin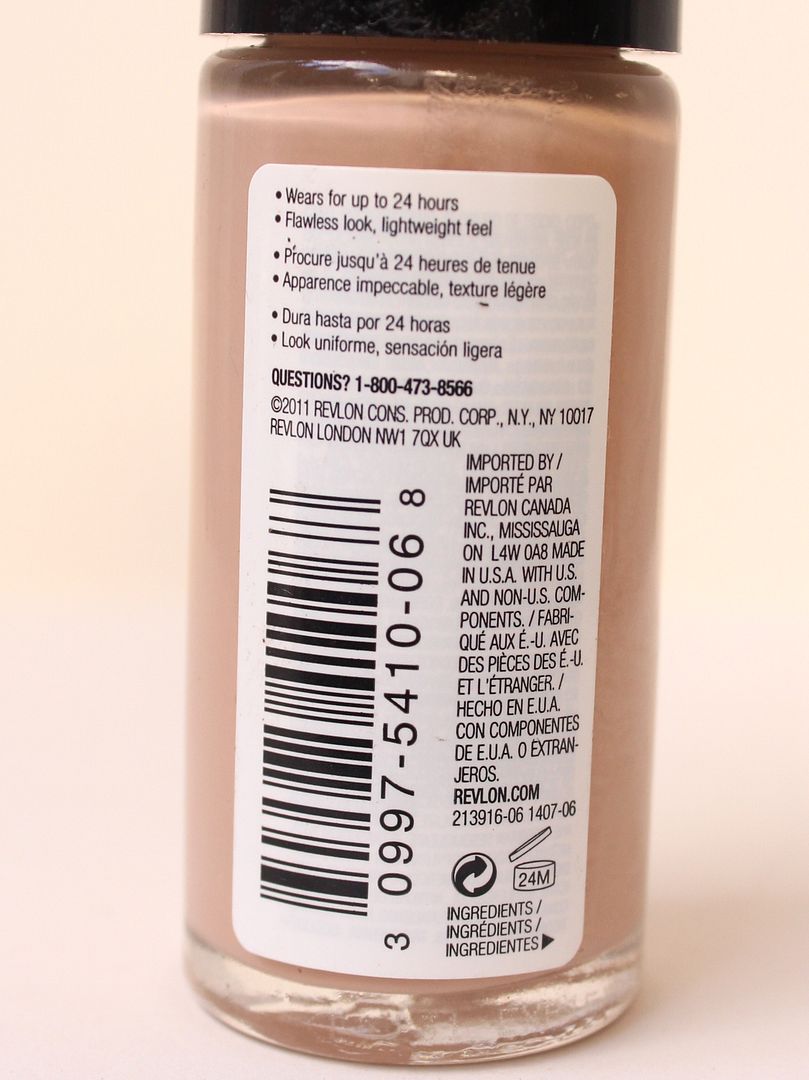 One thing that needs reconsideration is the packaging of the product. It comes in a tube bottle with a twist cap and no squeeze pump or anything. Thus, the probability of product wastage is huge. When handled carelessly, the bottle might slip and the liquid inside might spill. Add a squeeze pump or liquid stopper then it's going to be perfect

!
Foundation could be applied using bare

and

clean fingers , a sponge o

r

a foundation/stippling b

rush.
Here's a photo my skin before and after

application

of Revlon Colorstay Foundation.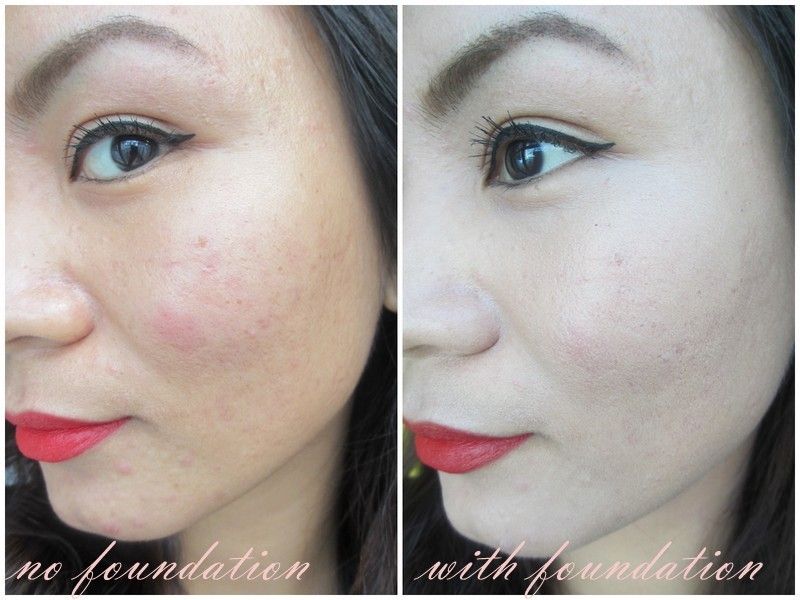 I noticed that it looks really fair in the bottle. And could get even scarier when applied on the face, as it looks really white at first! I thought I got the wrong shade! But when I applied it on my face, it oxidized after a few minutes and appeared darker. The key here is to always always test the right shade for your skin before purchasing the product. How it looks in the bottle may different when it oxidizes and settles on

your skin.
After 30 minutes, the foundation finally

settled

and came out actually dark compared to how it was earlier.
Here is a photo

of my entire face: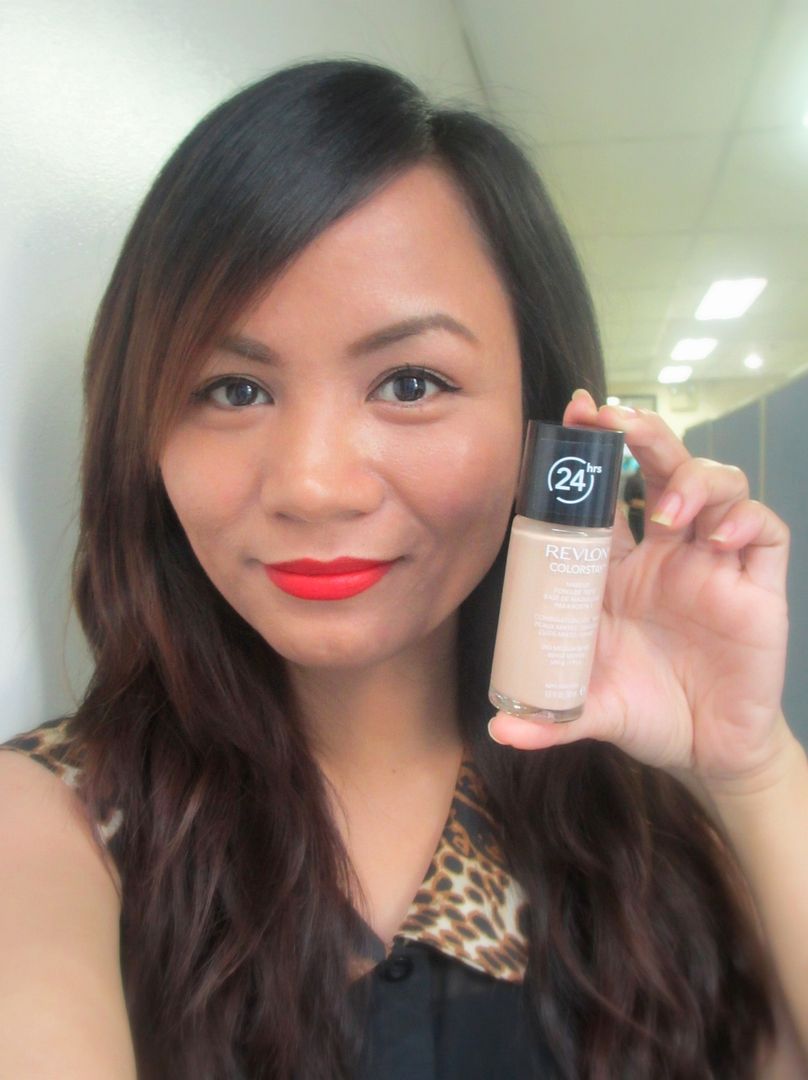 PROS

:
Long wearing

Feels light on the skin

Makes skin appear matte yet still a bit dewy u

pon application

Has SPF 6

Doesn't irritate skin

Doesn't

make the skin itch

M

edium to heavy coverage for blemishe

d skin

Cheaper compared to other

foundations

Smell is decent and

not stingy
CONS

:
May appea

r flakey when not blended well

The product claims to be oil-free, but my skin became oily after few hours

OXIDIZES and appears darker on skin
After a few times of using this foundation, I kind of have a love-hate relationship with it. I like it yet I don't like it. I like that it is cheaper compared to other foundations, but I didn't like that it oxidizes and makes my skin more oily. It also feels heavy and sticky at the end of the day. If your skin is not oily, you will love this product. If you have oily skin like, I suggest getting another foundation. :)
Thank you for reading and let us know what you think a

bout this product below!
Kristine