We know that BB cream started in Korea. They have wide array of BB creams to cater to their skin's needs. I have tried a looot of Korean BB creams and I really do love them! But the problem is their products are suited only for their skin, from their skin tone down to their climate. So if you use a bb cream for fair skin living in a cool country when you're on the darker tone living in a humid country then you are gonna have a hard time!
That is why I am so glad that Western brands are now slowly producing and coming up with their own versions of BB cream! Yay!

Let me introduce

Revlon's Photoready BB Cream SPF 30

.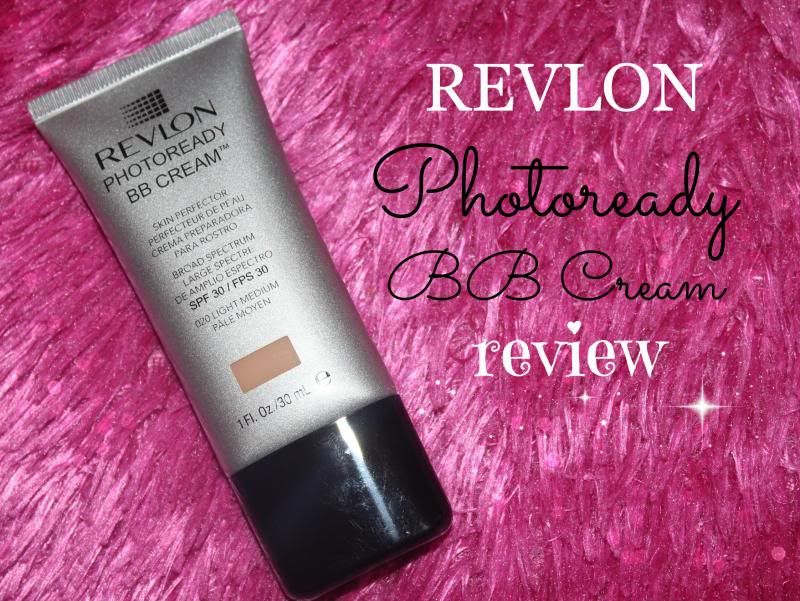 WHAT IT DOES TO SKIN

:
A lightweight multi-benefit Beauty Balm that combines skin care, make-up and sunscreen into one step!
Smoothes the skin for fairer complexion

Covers spots, acne scars, blemishes

Moisturizes and leaves skin glowy

Has SPF to protect skin from UV rays

BB Cream helps to lighten and improve skin on continued use
SIZE

:
Revlon's Photoready BB cream comes in 1 Fl. Oz. / 30 ml squeeze tube
The tube is big enough to last you a long time. I love that it can last up to 24 months unlike my other bb creams that can only last up to 12 months. Longer shelf life means longer relationship with my Revlon BB Cream! Yay!
PRICE

: P725 in the Philippines / around $10 in the US
SHADE

: I have the 020 Light Medium Pale Moyen
*Comes in 3 shade, Light , Light Medium and Medium
WHERE TO GET IT

: Revlon counters, Drugstores and Department stores
CONSISTENCY
:
Unlike common bb creams that are too thick and sometimes difficult to apply, Revlon's is really creamy and smooth and is very easy to blend on skin without drying too fast. Don't you hate it when you have to rush applying bb cream / foundation because you're afraid it may leaves ugly streaks because it just dries too fast? Well, not this BB cream!
SWATCHES

:
*my skin tone differ in the photos because of the lighting.
As you can see, acne scars and redness were visible prior to application of the product. In the second photo, you can see that the shade of the bb cream is close to my skin tone. Finally, in the third photo, you see that the redness disappeared and visible acne scars were covered.
THE VERDICT

: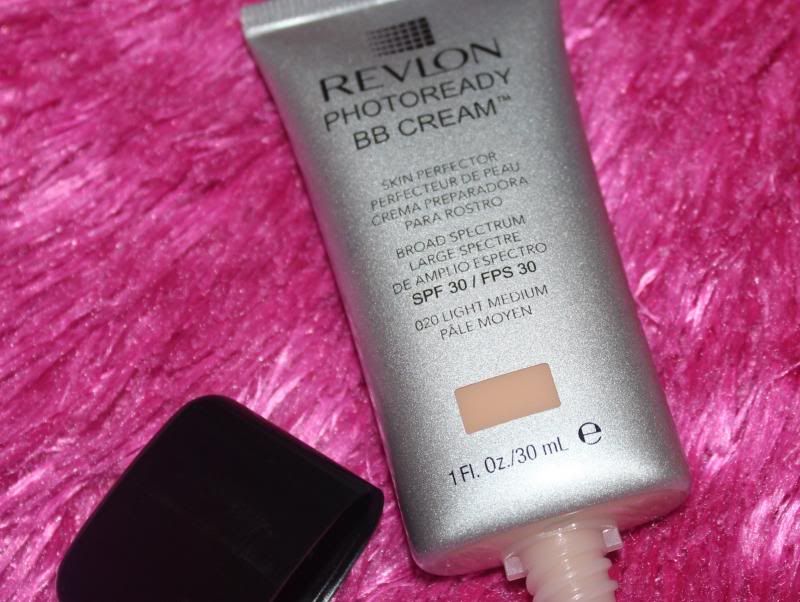 PROS

:
Coverage is buildable. Go from sheer to medium coverage.

Comes with high SPF 30! So you won't ever have to skip the most important part of skin regimen.

Moisturizes the skin leaving it feeling soft and smooth

Easy to blend thus allowing perfect cover.

Perfect for people with combination to dry skin.

Inexpensive. Great for everyday use.
CONS

:
The smell. Some may not like the chemical-ish smell of the product.

Makes skin appear shiny and dewy

Oxidizes on skin, meaning it makes the skin appear darker later on

Made my oily skin become more oily
Here's how my skin looks before and after applying the product :
This product may not be advisable for people with oily skin, just like me. Because I noticed that the product made my skin produce more oil. But I'm not too shocked since most BB creams that I tried also made my skin a bit oily. So, if you have dry skin and looking for a good BB cream, then this may be the perfect one for you.
The coverage is also sheer, giving you that there-but-not-there look. Good for people who like going for the "no-makeup-makeup".
Also, if you don't have too much to spend then you may want to consider getting this bb cream. Good for everyday wear most especially since it works as a moisturizer, sunblock and foundation in one!
What do you think about Revlon's Photoready BB cream? Comment below! :)
Kristine