One of my make up essentials is a good mascara. I don't really hoard mascaras, I just need a good one to last me for a couple of months. Glad I found a new brand!
Fairy Drops Volume Burst Mascara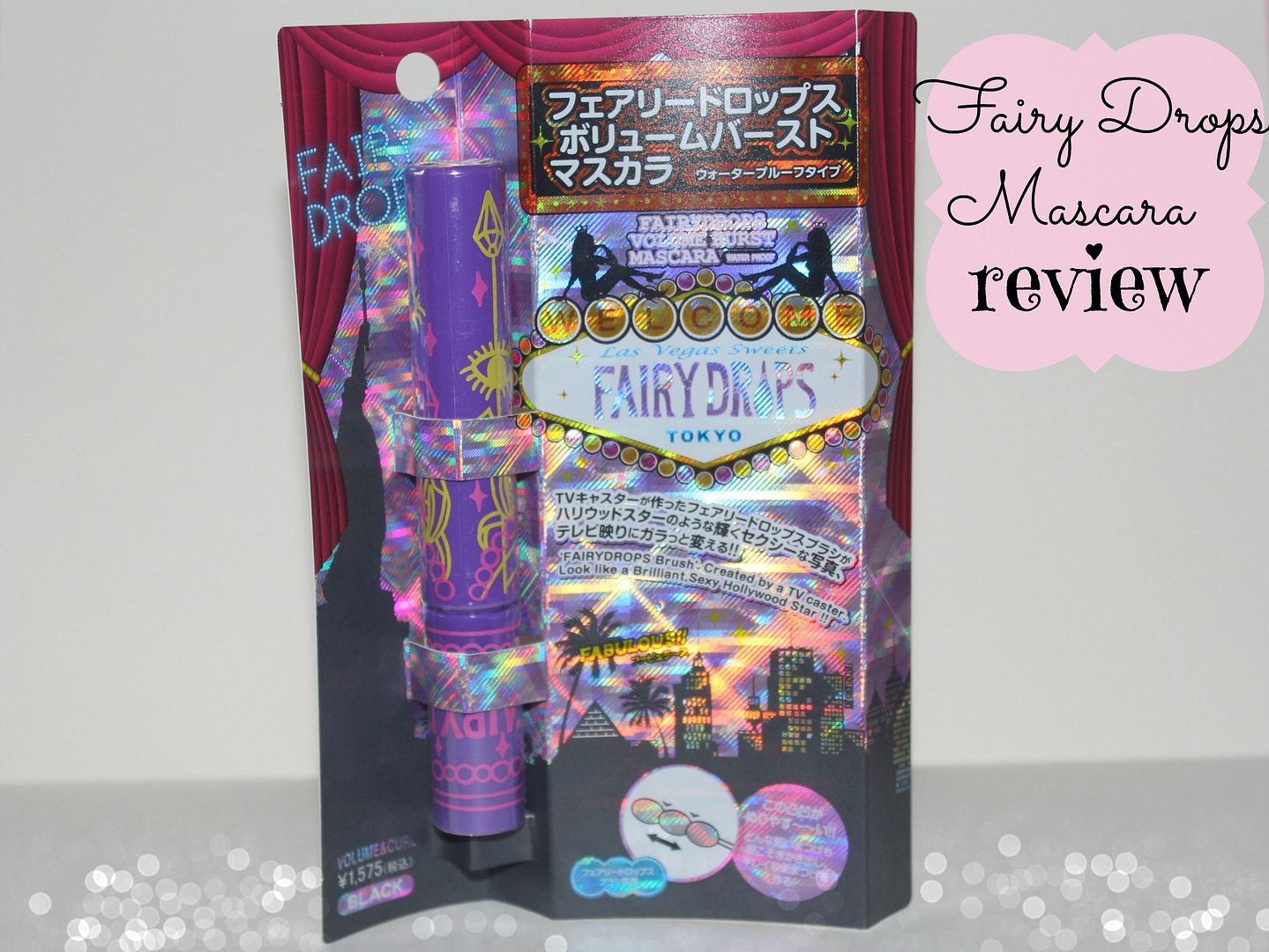 Lol! I only noticed that the tube was upside-down when I was already editing the photo. I hope you guys don't mind. But to make your mascara last longer, store them properly! Never store them upside-down like how it is in the photo! :)
My friend introduced me to this mascara brand. I never knew Beauty Bar now has Japanese brands in their store. I'm not complaining, though! I'm actually happy they do now. I really love how Japanese take the time to develop their cosmetics, especially their eye products!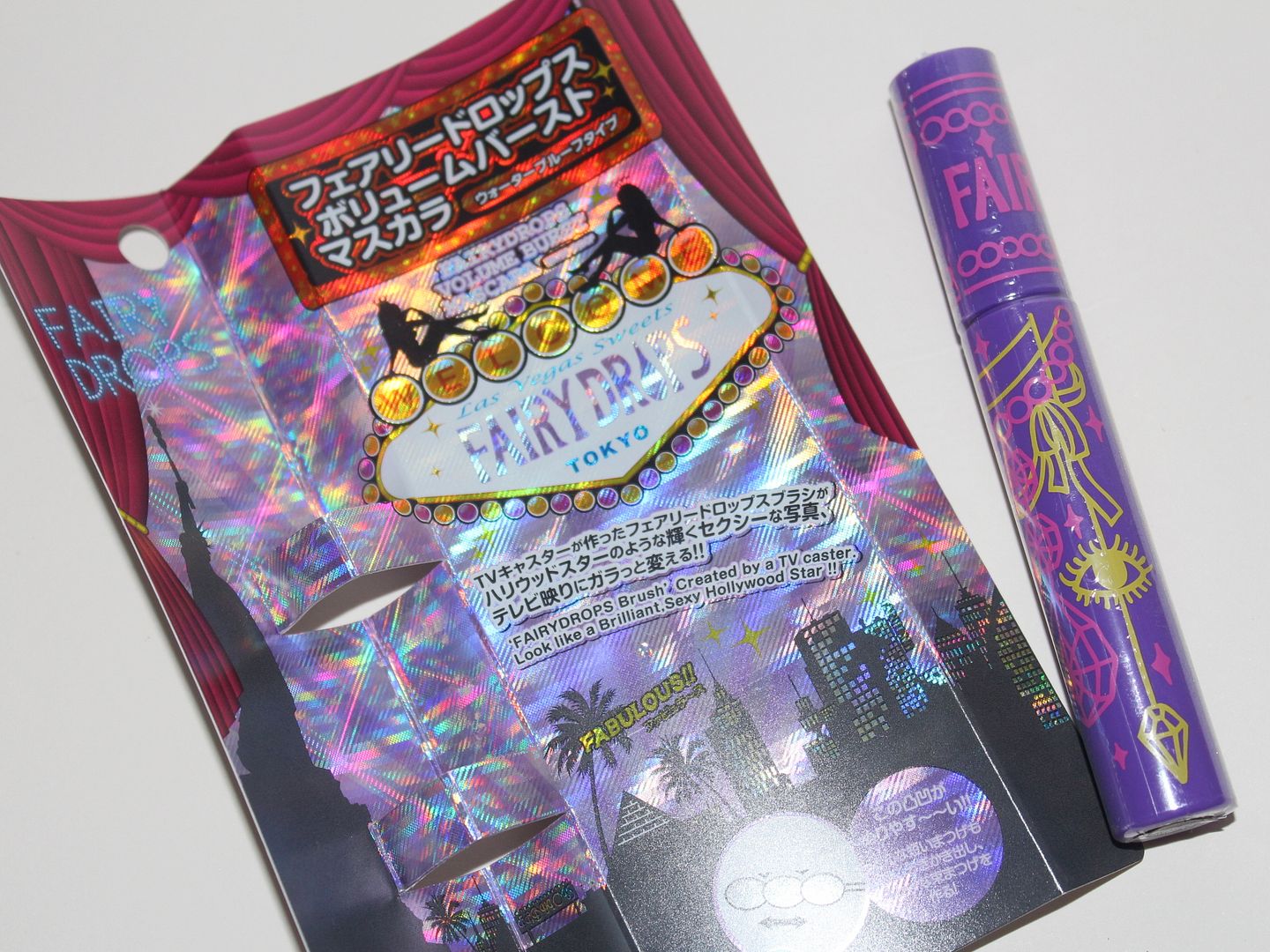 WHERE TO GET IT

: Philippines - Beauty Bar Stores
Fairy Drops Store HERE
PRICE

: Php 950 ~ $23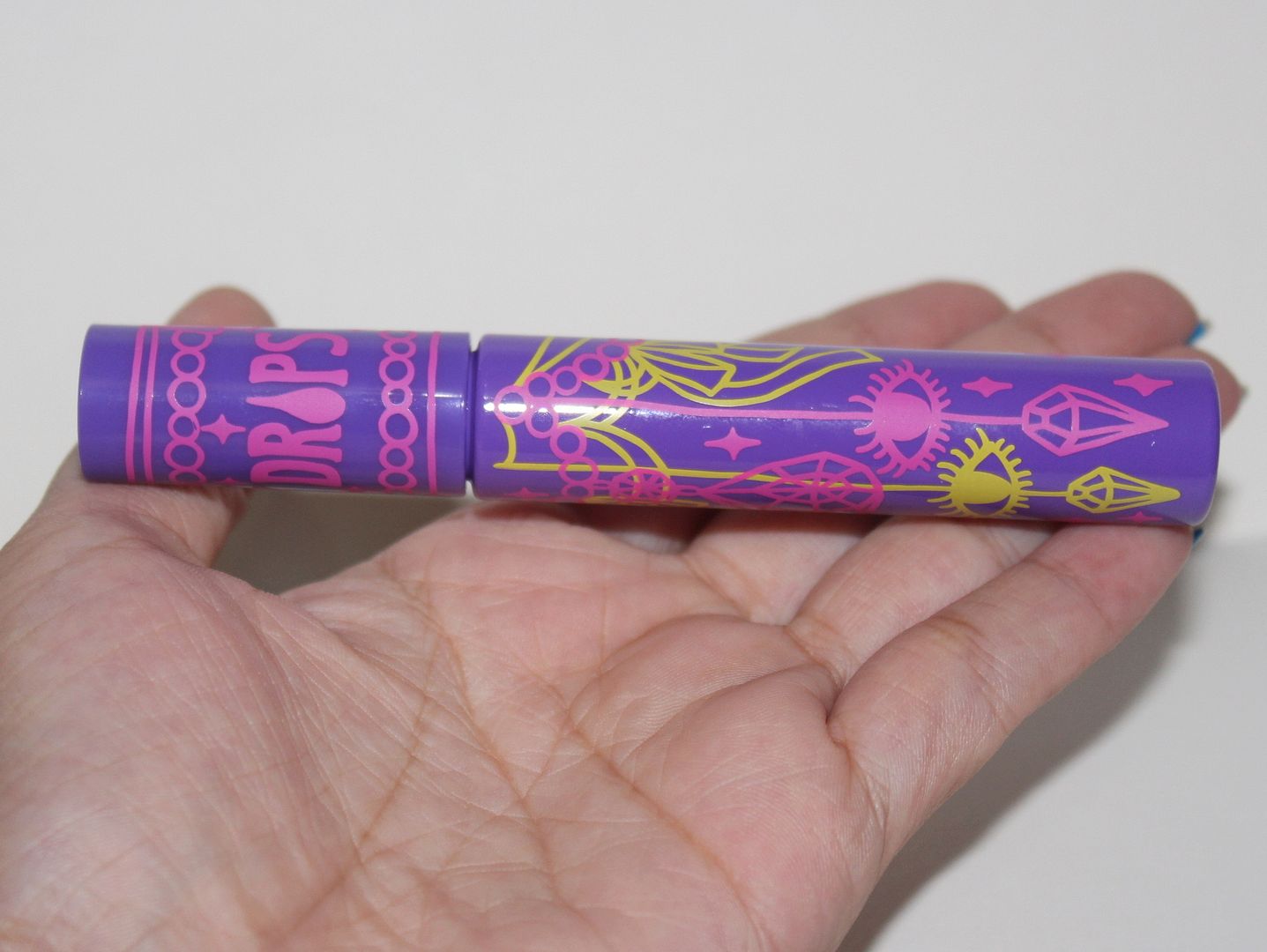 The tube is just like the usual plastic mascara tubes. The thing that I like is the drawing on the tube.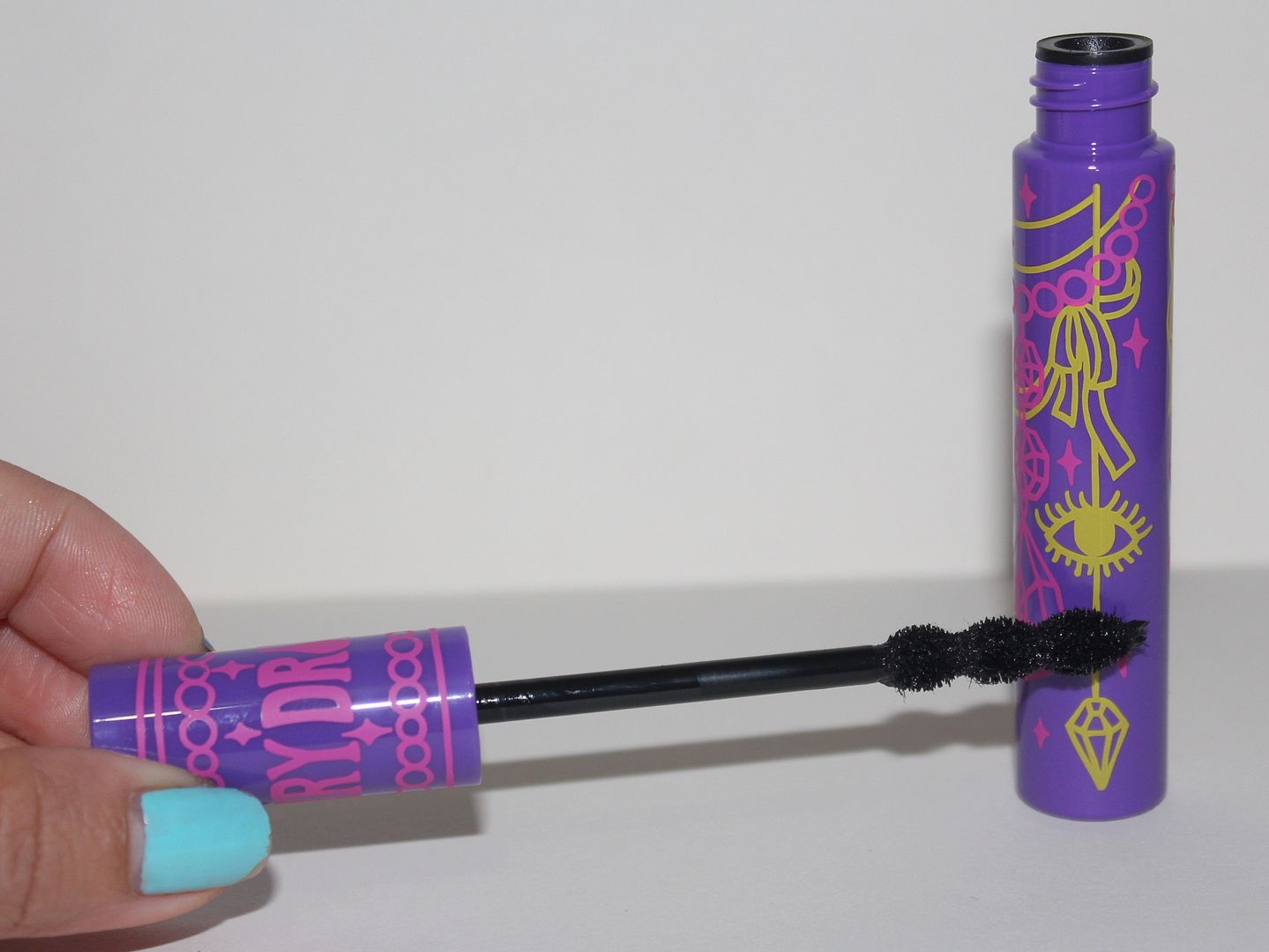 The mascara wand is light-weight and easy to handle and control. And what sets this mascara apart from the other brands is the specially designed wand. It is a 3-ball-shaped applicator that allows the lashes to be coated in 2 ways.
1.) The Curved Edges/Short Bristles coat lashes thinly therefore leaving it looking natural.
2.) The Longer Bristles coat the lashes more thus giving it fuller, volumized look.
3 STEPS to a more FABULOUS looking lashes!
Since I only speak, read and write Filipino, English and Korean, you will not guess how I was able to type those Japanese words in the photo. All thanks to Google Translate! Number 1 and 2 were easy since Google knows how to say them in Japanese. Fabulous, however, was not in Google Japanese's vocabulary. I had to copy paste all the characters one by one by finding each in different words. lol! Hmm, should I start studying Japanese language, too?
Anyway, here's a photo collage showing the transition of my lashes before and after applying the Fairy Drops Volume Burst Mascara :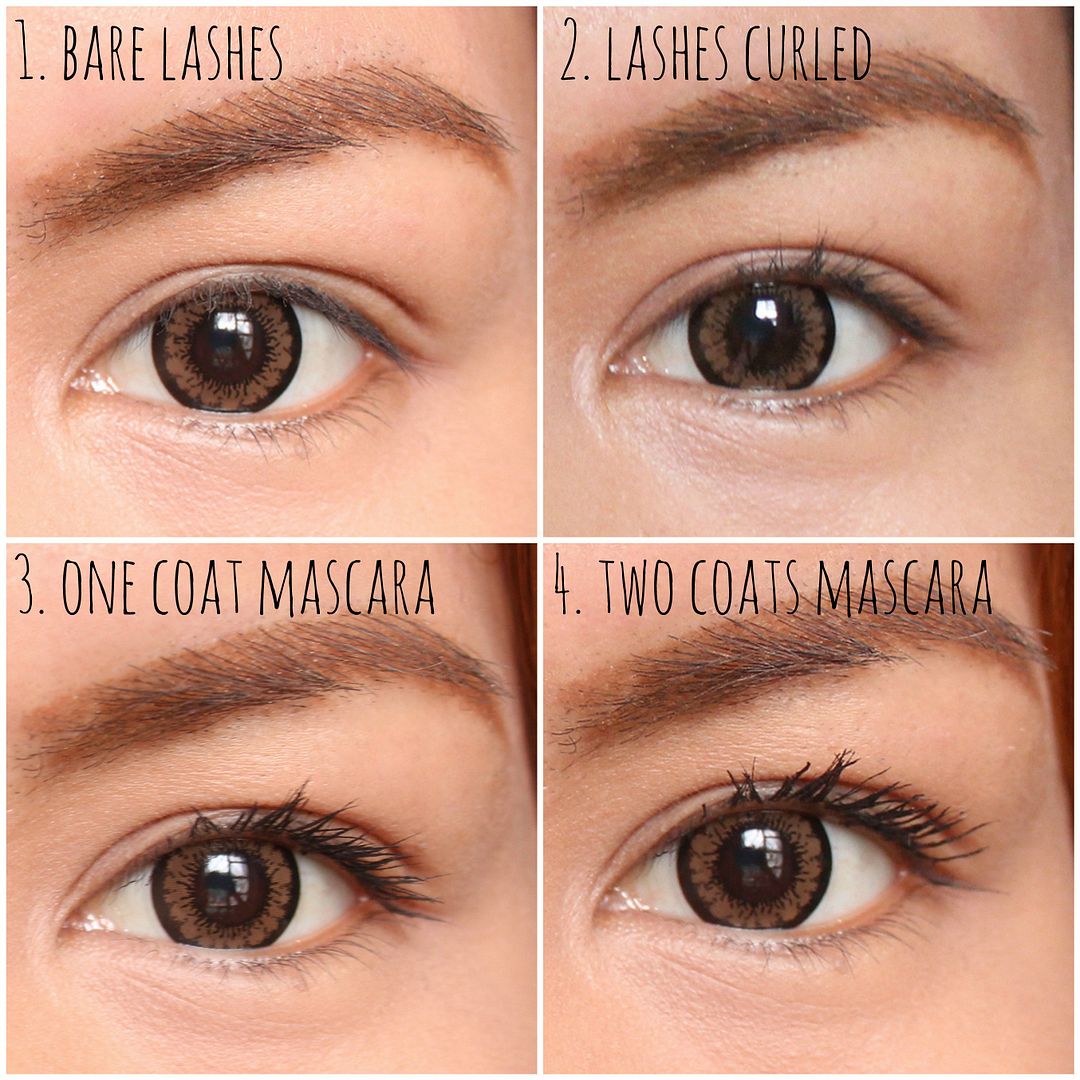 Here's what I think :
PROS

:
Gives VOLUME to lashes

I noticed that my lashes also appeared longer (Length)

Really Waterproof

Stays the whole day

Keeps the lashes up for a few hours (then you have to re-curl after 2-3 hours)

Gives lashes decent coat on the first application
CONS

:
Expensive

Not available in major shops and drugstore in the PH

Hard to remove (stayed on even after washing my face)

Sticky

Clumps easily (you have to coat your mascara fast!)

Doesn't hold the lashes up all day
Here's my final look!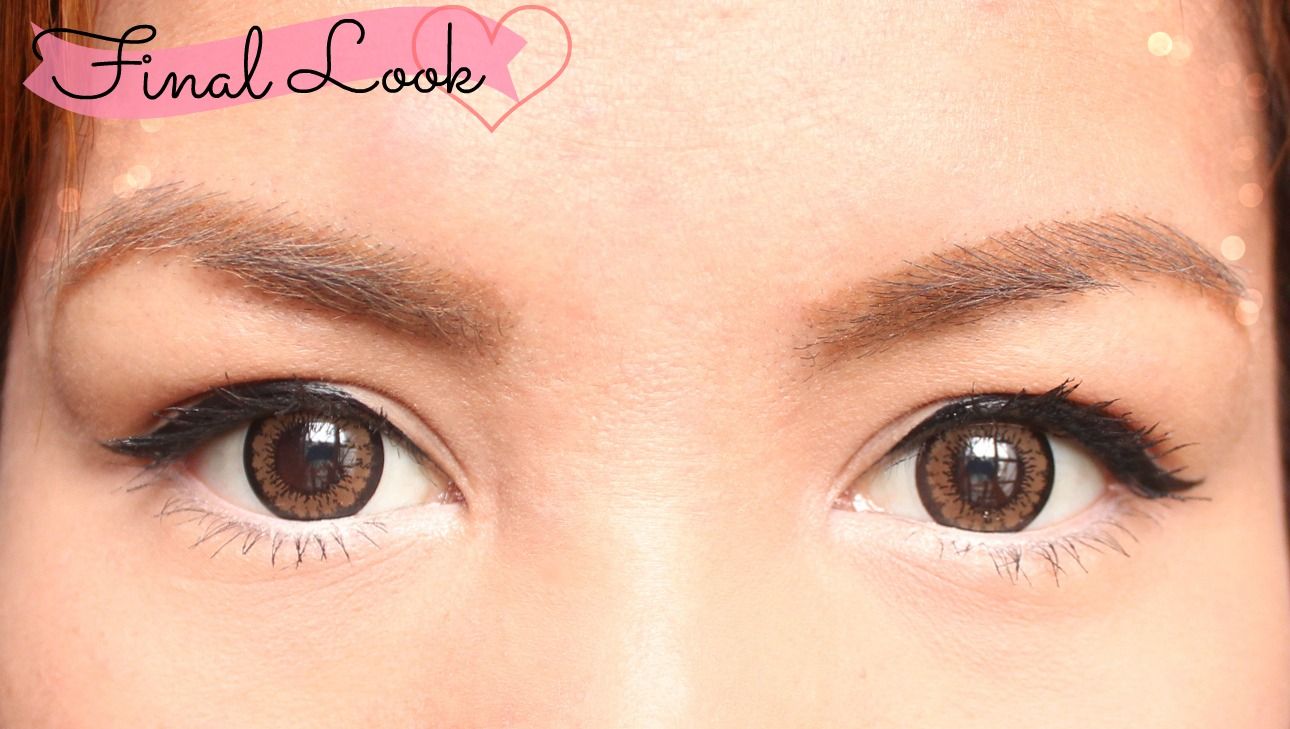 I honestly liked the mascara and was amazed with it's voluminous and lengthening effect! I also liked that it stayed on even after I went to see some Kpop groups (Kpop event=Sweaty Event) and even after I had a facial session. But I didn't like that it's so hard to remove. I'm also not very amused with the price, I just think it's too pricey for a single tube!
But if you have the budget and if you want a good mascara that will last the whole day, then you might want to give this mascara a try!
Thanks for reading!
Kristine