I really wonder how it would be like to live in a shopping mall. Like everything inside is yours and you can just get what you want and what you need whenever you feel like taking them. Everything you need is there! That's why shopping mall is on the top of my "hiding place" when the Zombie apocalypse comes. (lol)
Anyway, here's a quick post showing you guys everything I got for the month of August!
Please watch the video :
Closer look at the items :
Etude House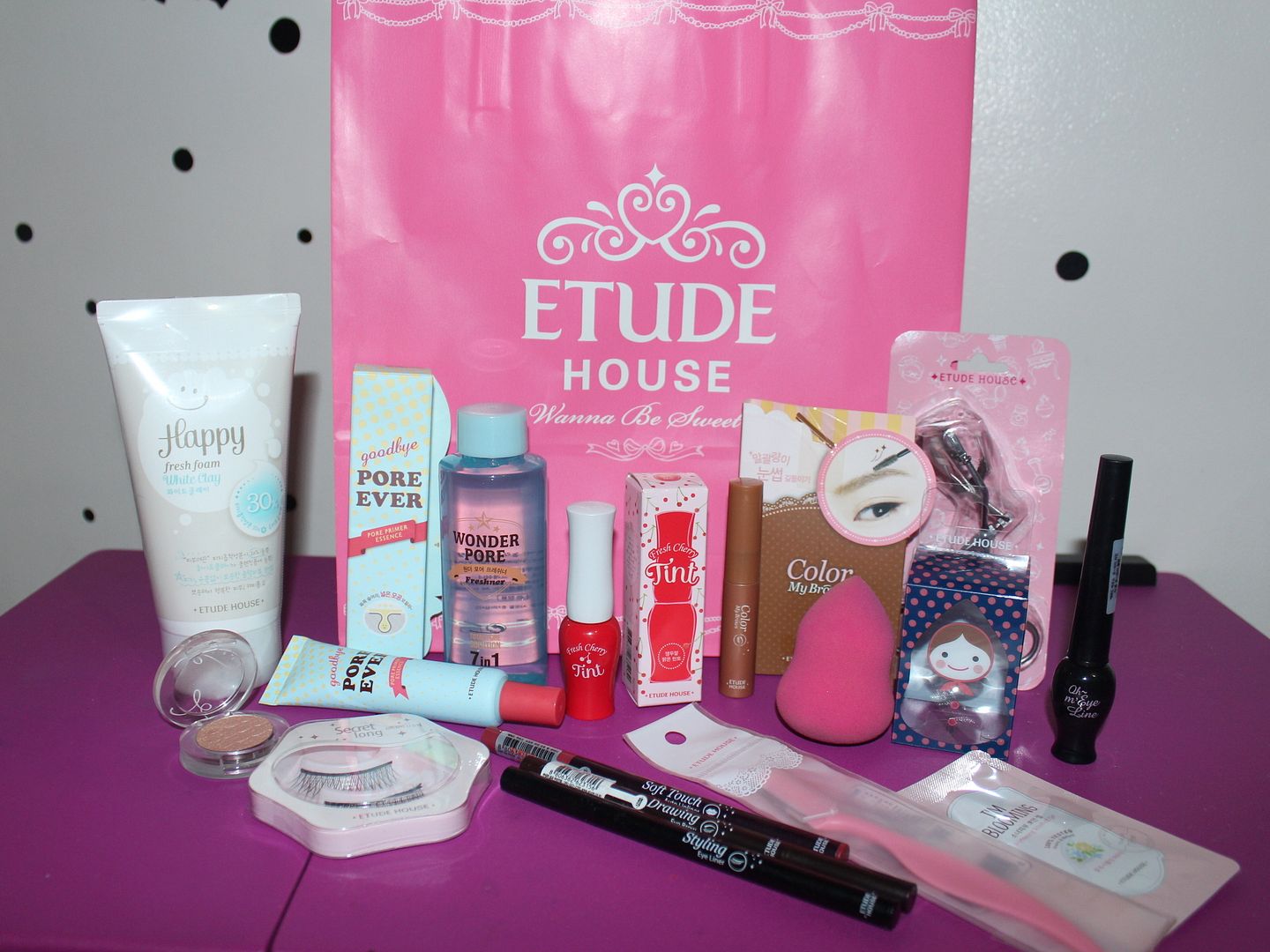 Happy White Clay Facial Foam - Php 228
Goodbye Pore Ever Primer - Php 498
Cherry Lip Tint - Php 348
Color My Brows Eyebrow Mascara - Php 328
Baby Doll Sponge - Php Php 378
Eyelash Curler - Php198
Oh my Line Liquid Eyeliner - php198
Shimmering Powder - Php128
False Lashes - Phph 128
Soft Touch Lip Liner - Php98
Drawing Eyebrow Liner - Php128
Styling Black Liner - Php198
Eyebrow Shaver - Php98
(I'm Blooming and Wonder Pore were freebies)
SM Department Store and Beauty Bar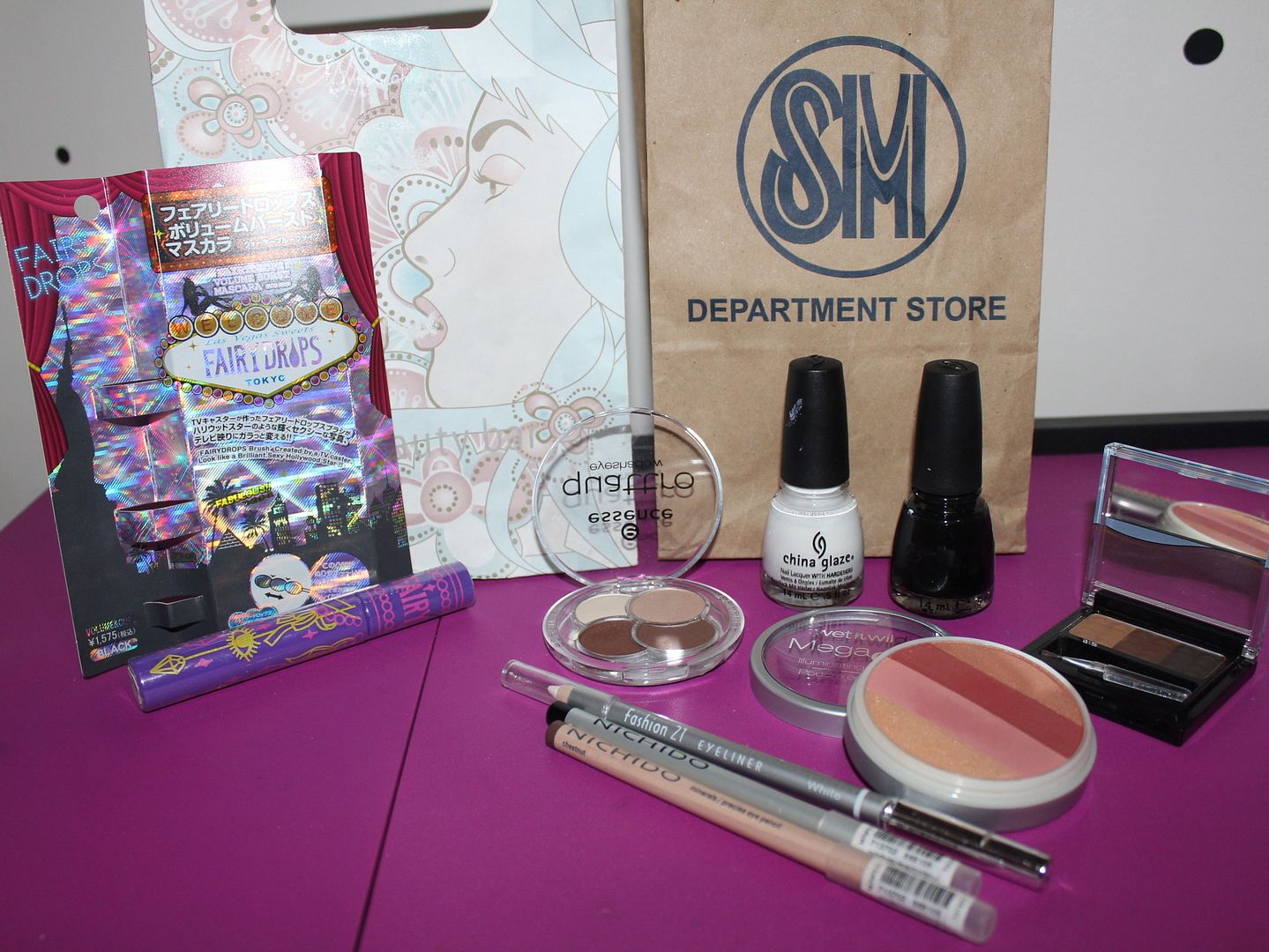 Fairy Drops Volumizing Mascara - Php 950 (was on sale -30%)
China Glaze Snow (white)- Php 350
China Glaze Liquid Leather (black) - Php350
Essence Quattro Palette - Php 229
Wet n' Wild Illuminating Powder - Php 399
In2It Eyebrow Powder - Php 299
Fashion 21 White Liner - Php98
Nichido Black Liner
- Php 138
Nichido Eyebrow Pencil - Php 138
Forever 21
Cropped Leopard Top - Php555
Cropped Lace Top - Php555
Sunglasses - Pp350
Heart Chain Bracelet - php 350
Shoes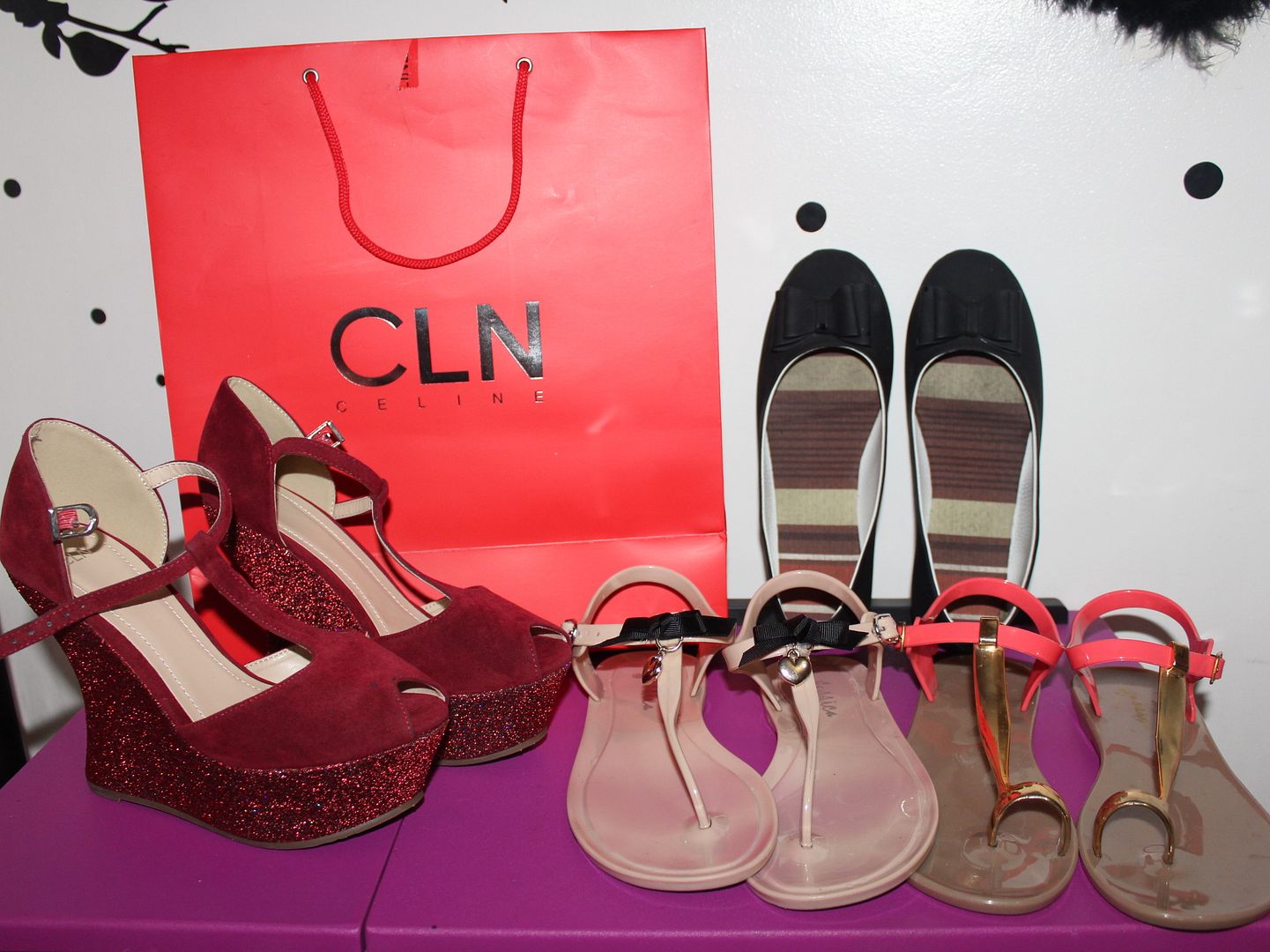 Celine Red Wedge (was on 50% off promo) only Php 999
Black Flats from flea market - Php150
Nude Sandals (SM Dept. Store) - Php 299
Orange and Gold Sandals
(SM Dept. Store)

- Php 299
Now, I'm going to show you the sponsored items I got for the month of August.
Disclaimer : I NEVER ask for money nor do I receive any form of payment when reviewing or featuring any product or item on my blog or on my YouTube channel. I feel more passionate and honest when I review/feature items that I honestly like. I NEVER HYPE any item just because I was paid or asked to do so. I heard some bloggers ask for money... I'd rather please my viewers and readers! So with that being said, you can be assured that my reviews are 100% my opinion, unbiased and will always be honest! Yay! :)
Contact Lenses from
www.lenscircle.com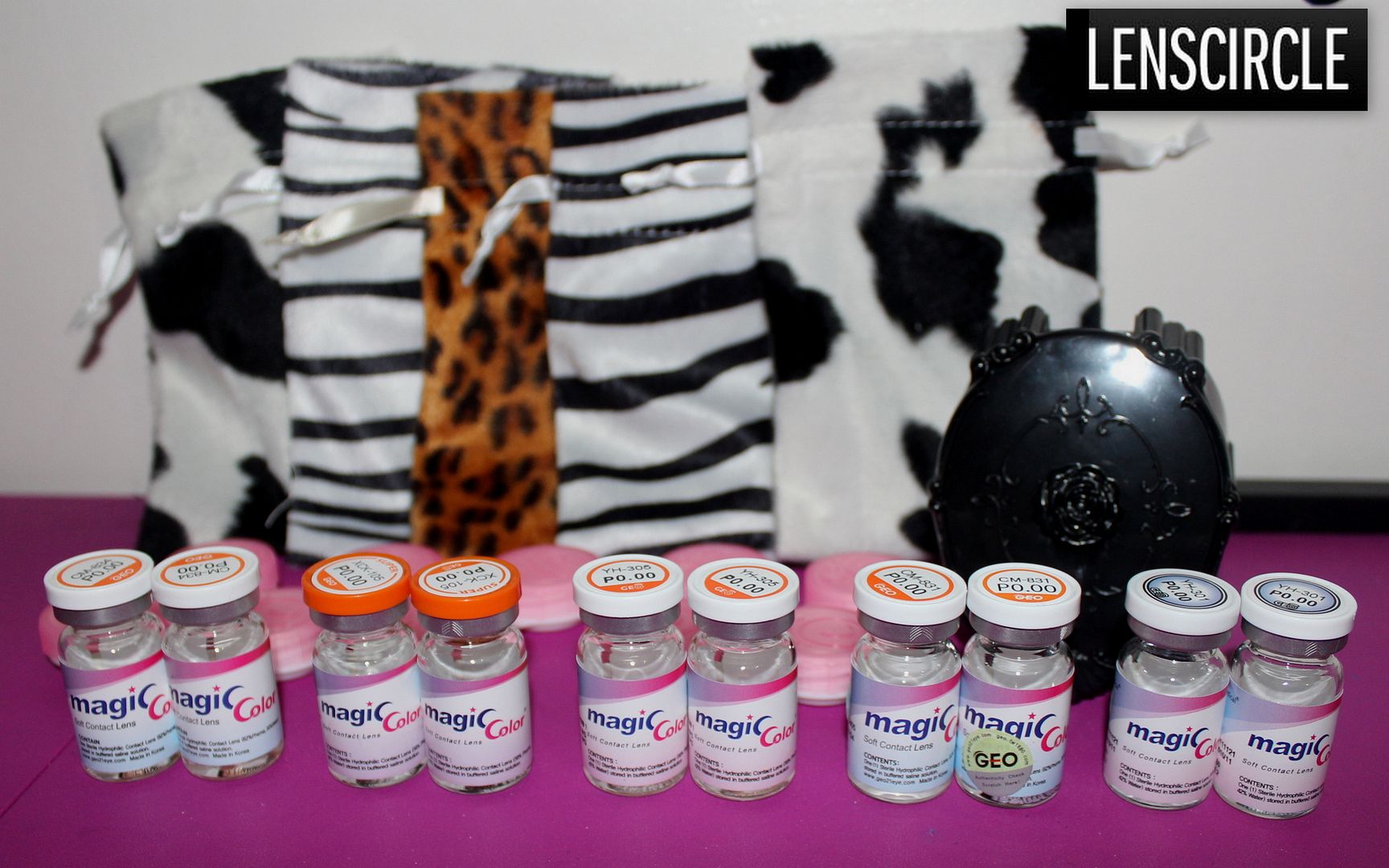 Soft Pastel Hair Chalk and 12 color Concealer Palatte from www.lighttake.com
24 Color 2-way Nail Art Pen and Brush from
www.tmart.com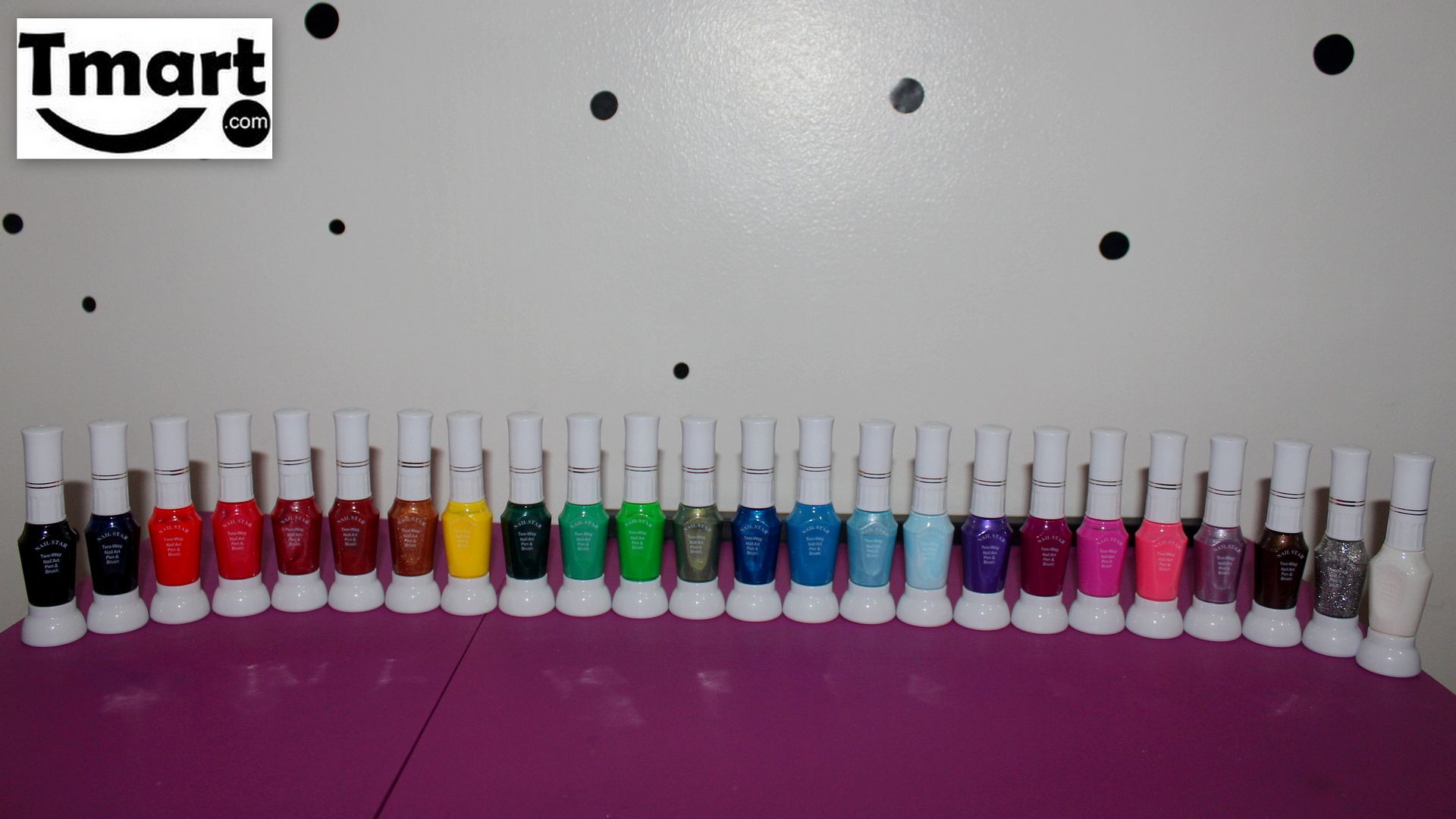 Facial Foam, Face Masks and some cosmetics from
www.hayankorea.com
Naturactor Japanese cosmetics from
Shadzonlineshop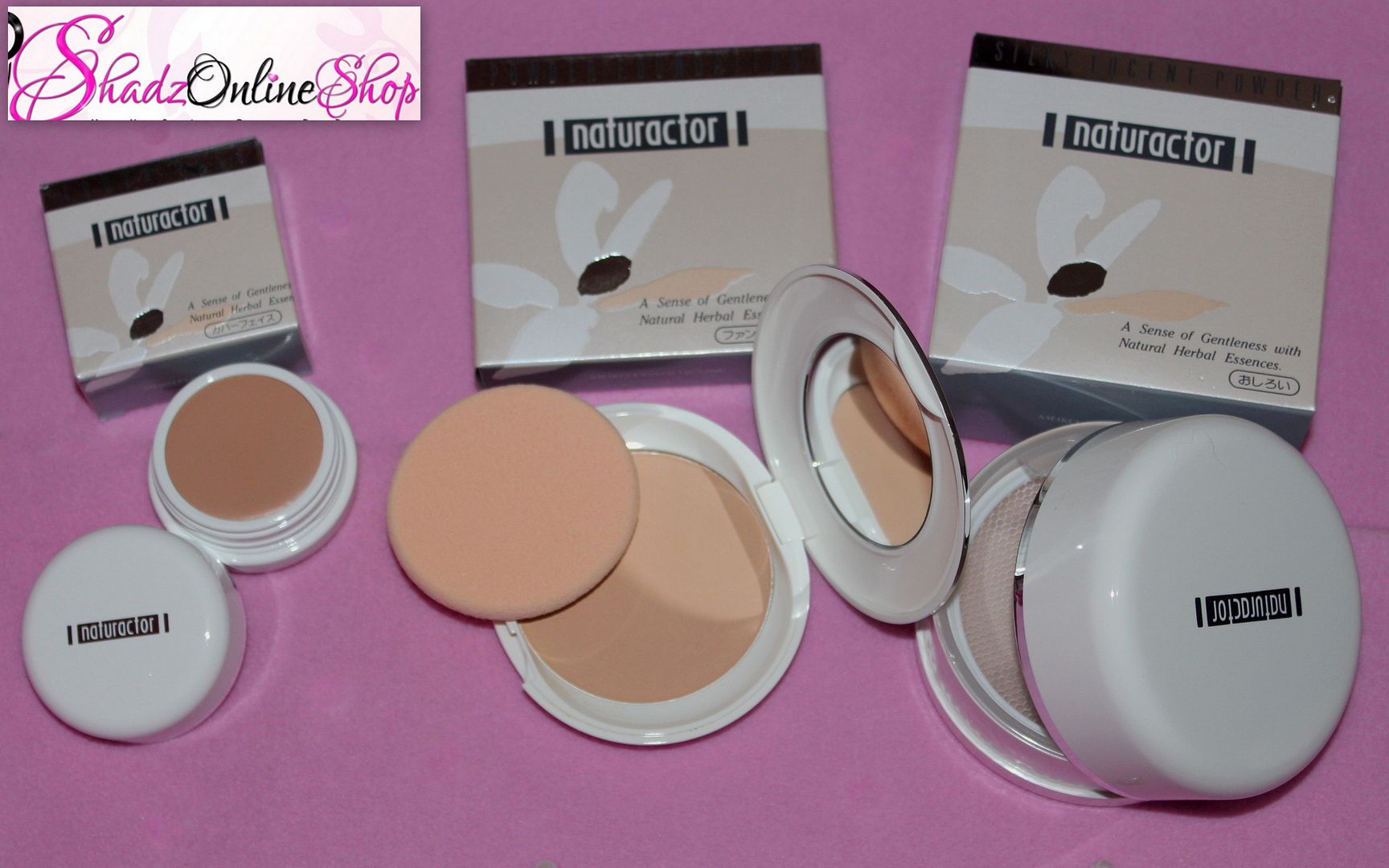 A looot of Nail Art Stuff from
www.lightinthebox.com
Bags and Apparels from
www.lightinthebox.com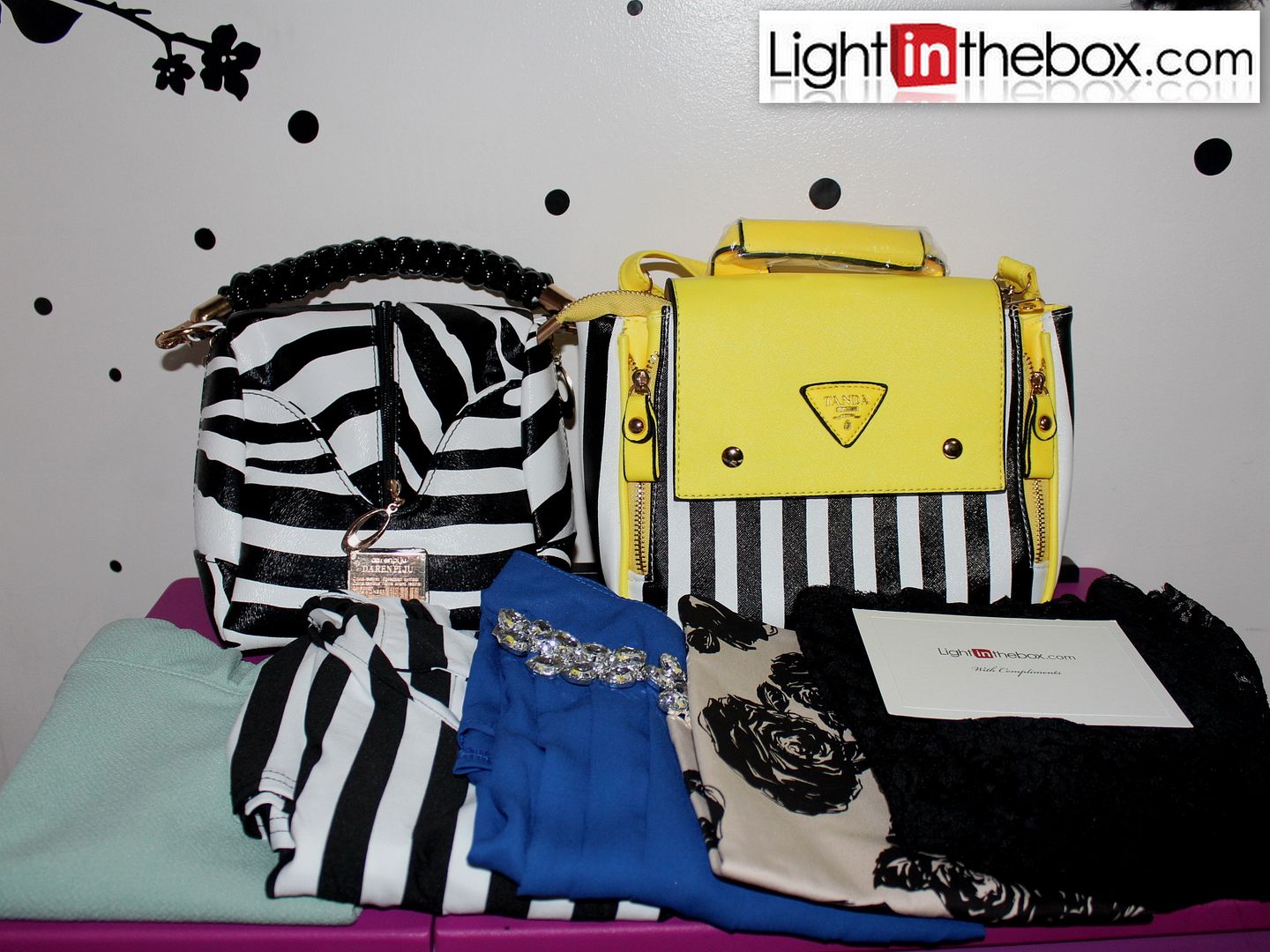 I'm in love with these cute purses!!!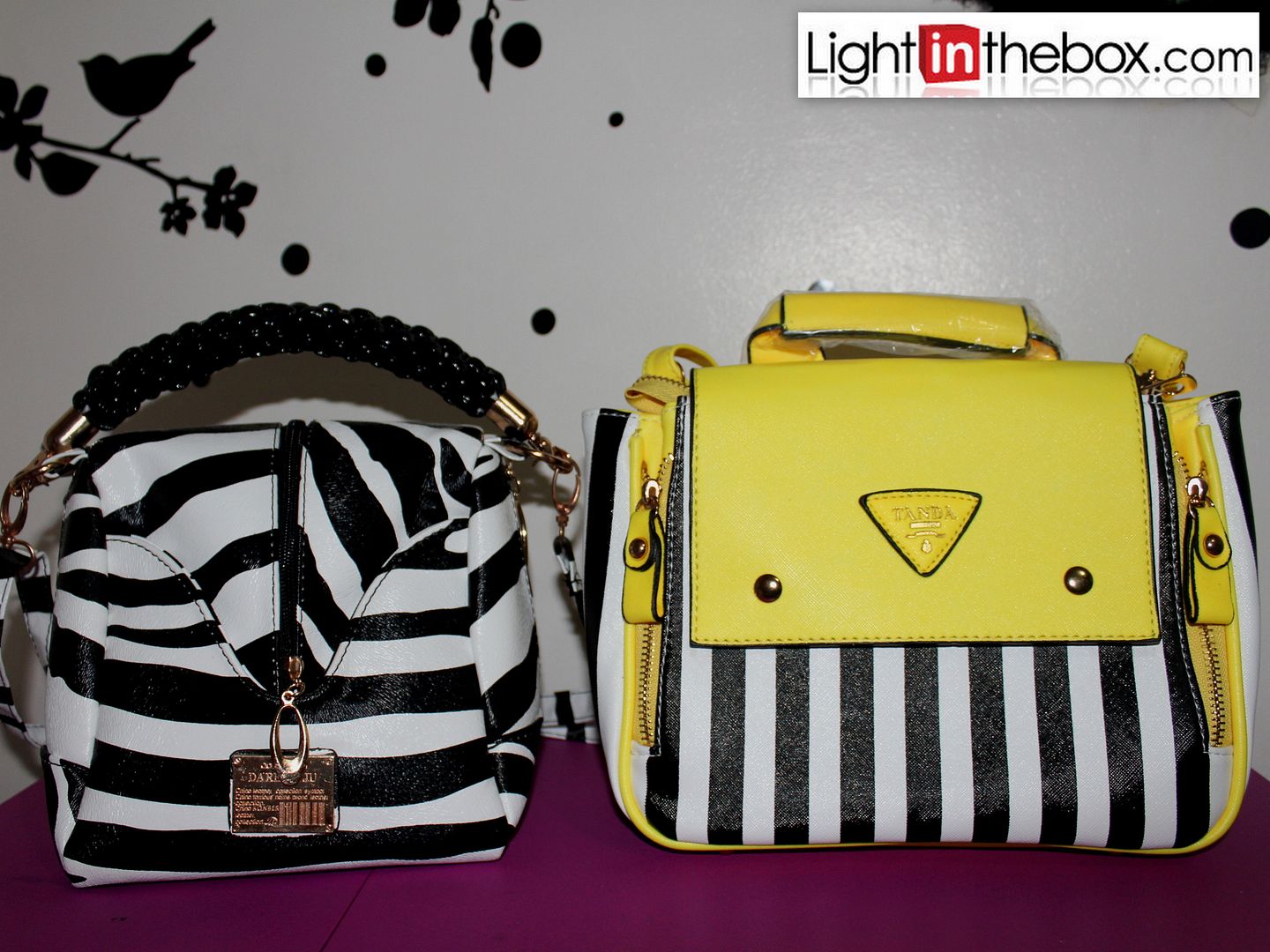 So that's everything I got for this month. You will not believe how messy my room was after filming the video and taking the photos. It was just a total chaos! lol. I just want to say that I am not bragging at all. I just wanted to show what I bought this month just in case anyone of you would also want to try the some of items that I got.
Which among the items did you like the most?
Kristine