My Belle De Jour Beauty Box March 2014 box finally arrived! I always expect my BDJ box every first week of the month. One Thursday morning, the mail man came and handed me this very lame and light package. I knew it was BDJ because I know the size of their parcels. When I held it, it was light as a feather and from that moment, I expected I was going to get disappointed this month. So I lifelessly opened the package...
Much to my surprise, I saw this heavenly box with a very, very familiar design!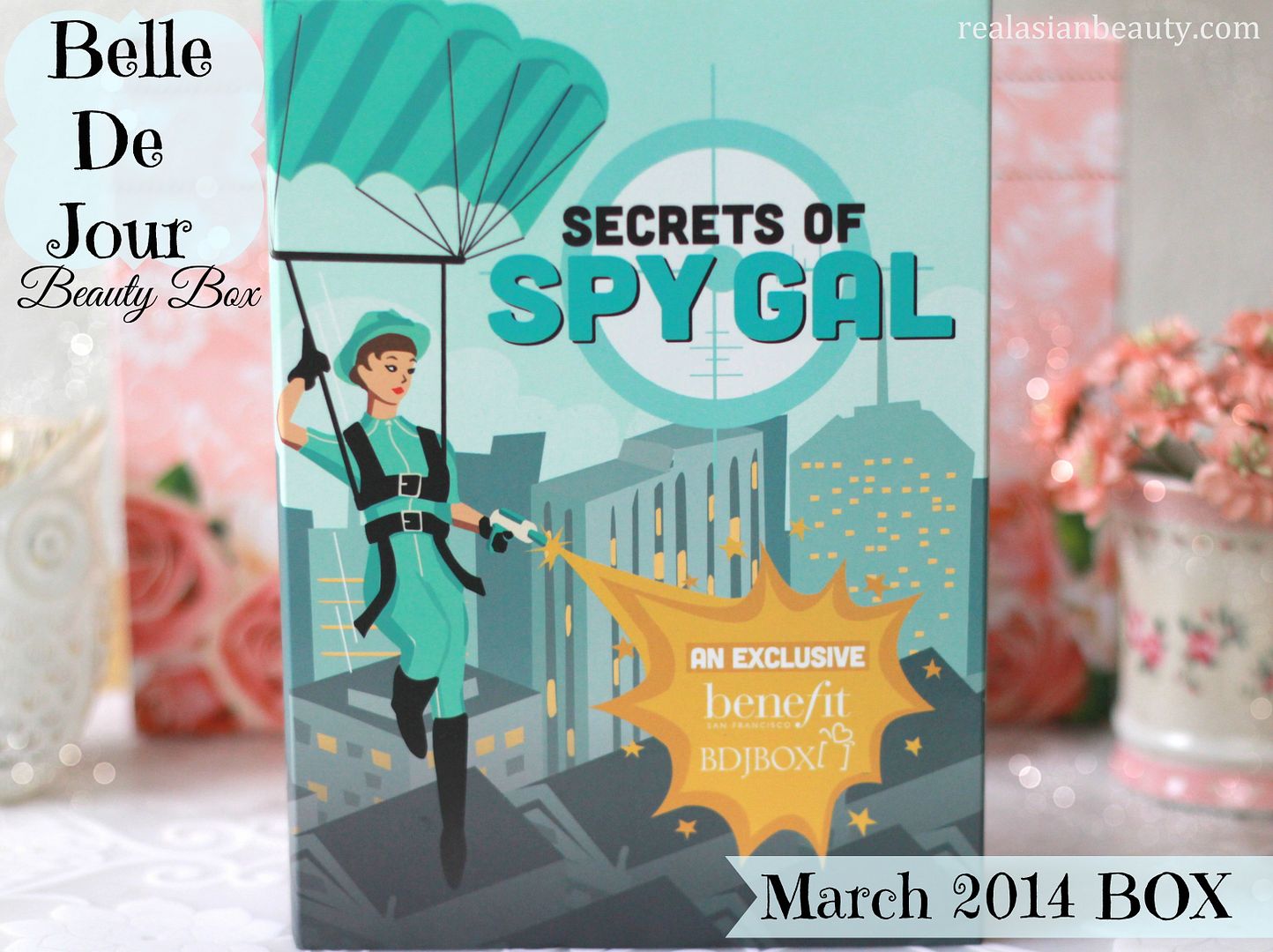 When I finally remembered which brand owns the design, I screamed in surprise : "SHOCKS, BENEFIT!!" My emotions suddenly shifted from being unhappy to extremely excited! It's an exclusive Benefit & BDJ box, so whatever it is inside, I was sure I was going to like it!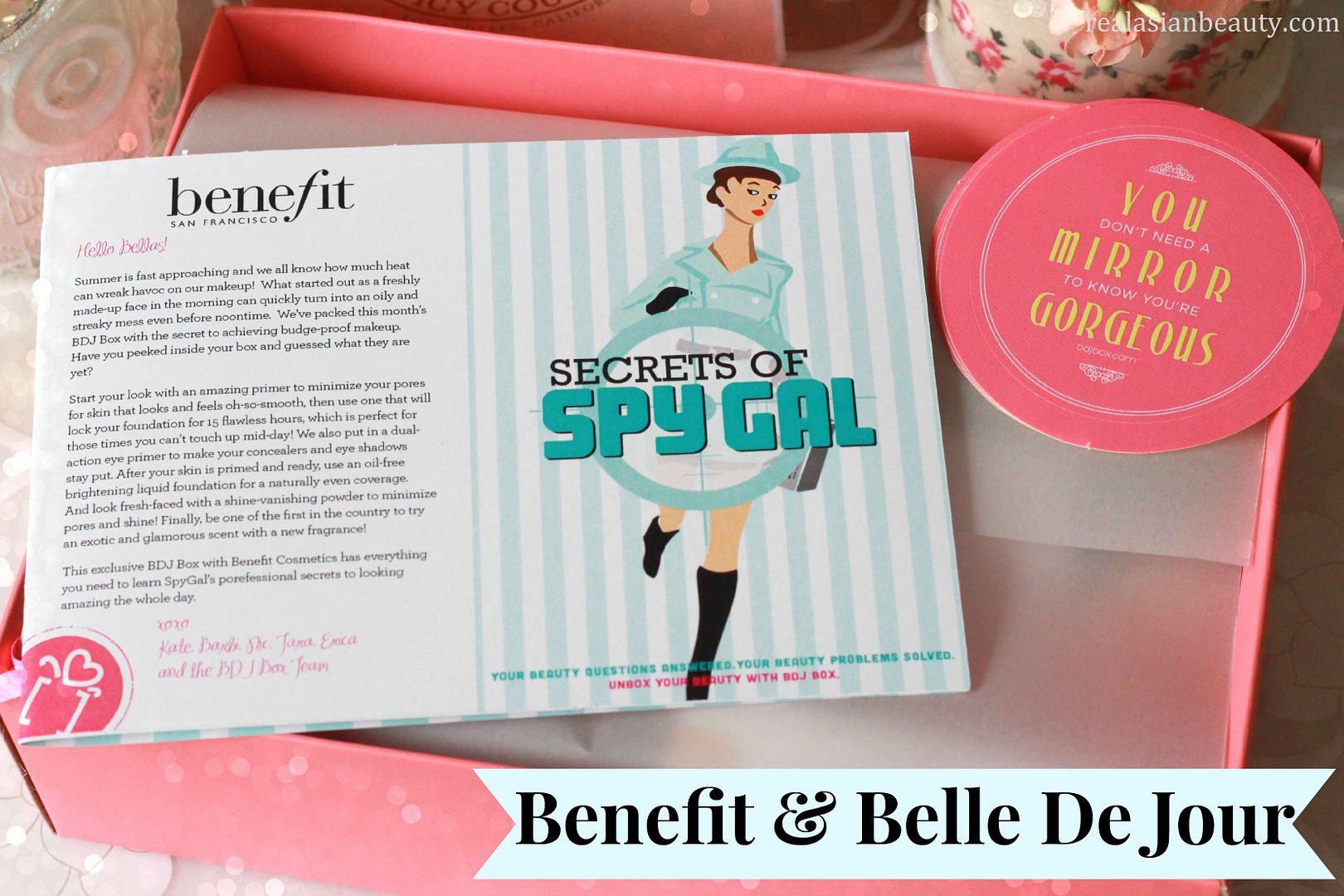 So what's inside the March 2014 Belle De Jour Beauty Box? Let's find out!
Tada! A lot of Benefit products! When I saw all the items inside, I was sold! I fell in love!
1.

Porefessional PRO Balm Face Primer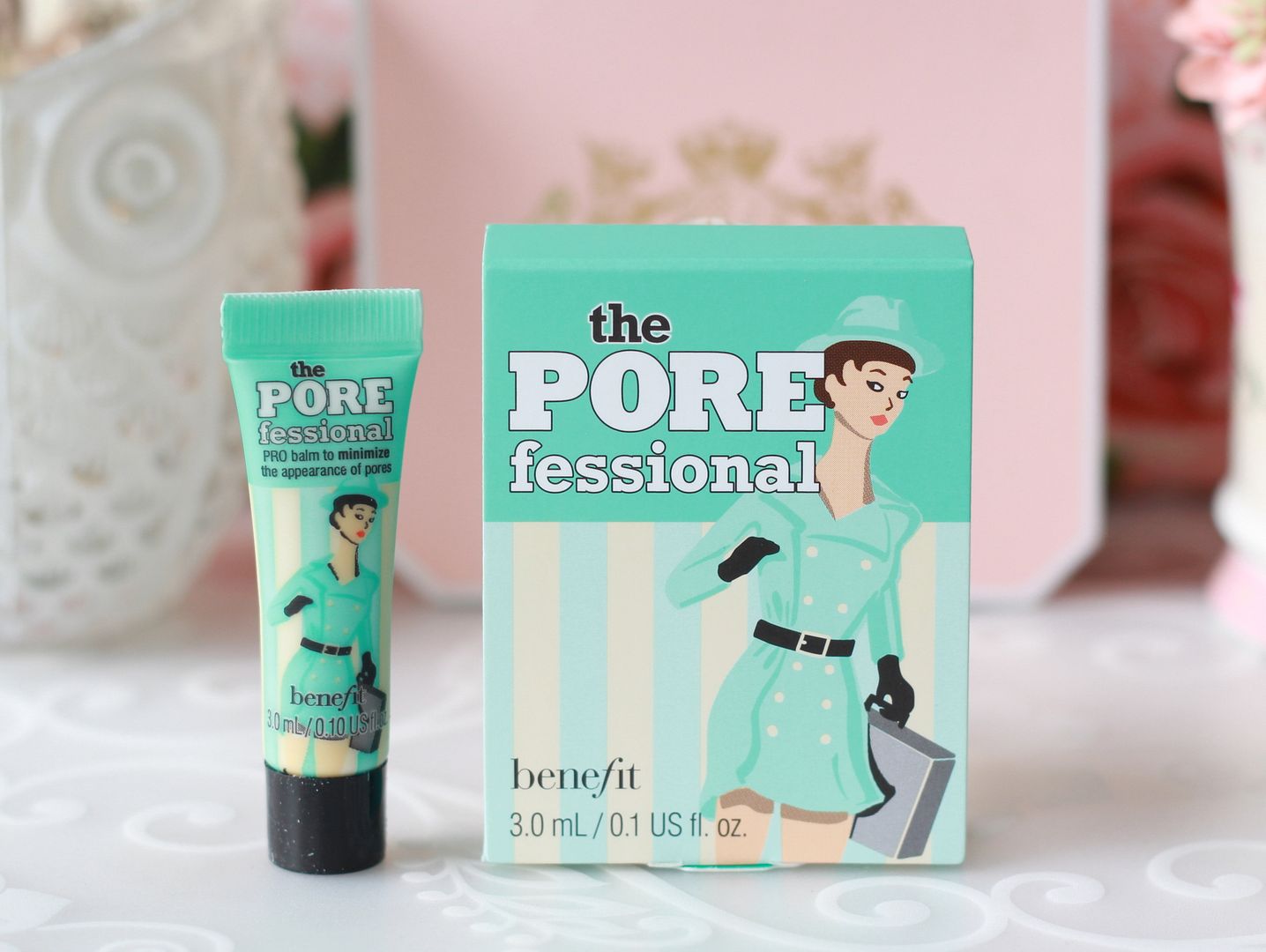 It quickly minimizes the appearance of pores & fine lines for smoother-than-smooth skin! Its translucent oil-free formula complements all skin tones and helps your makeup stay put. It also contains Vitamin E derivative to protect skin from free radicals. (Full size price : Php 1,600)
2.

Stay Don't Stray Eyeshadow Primer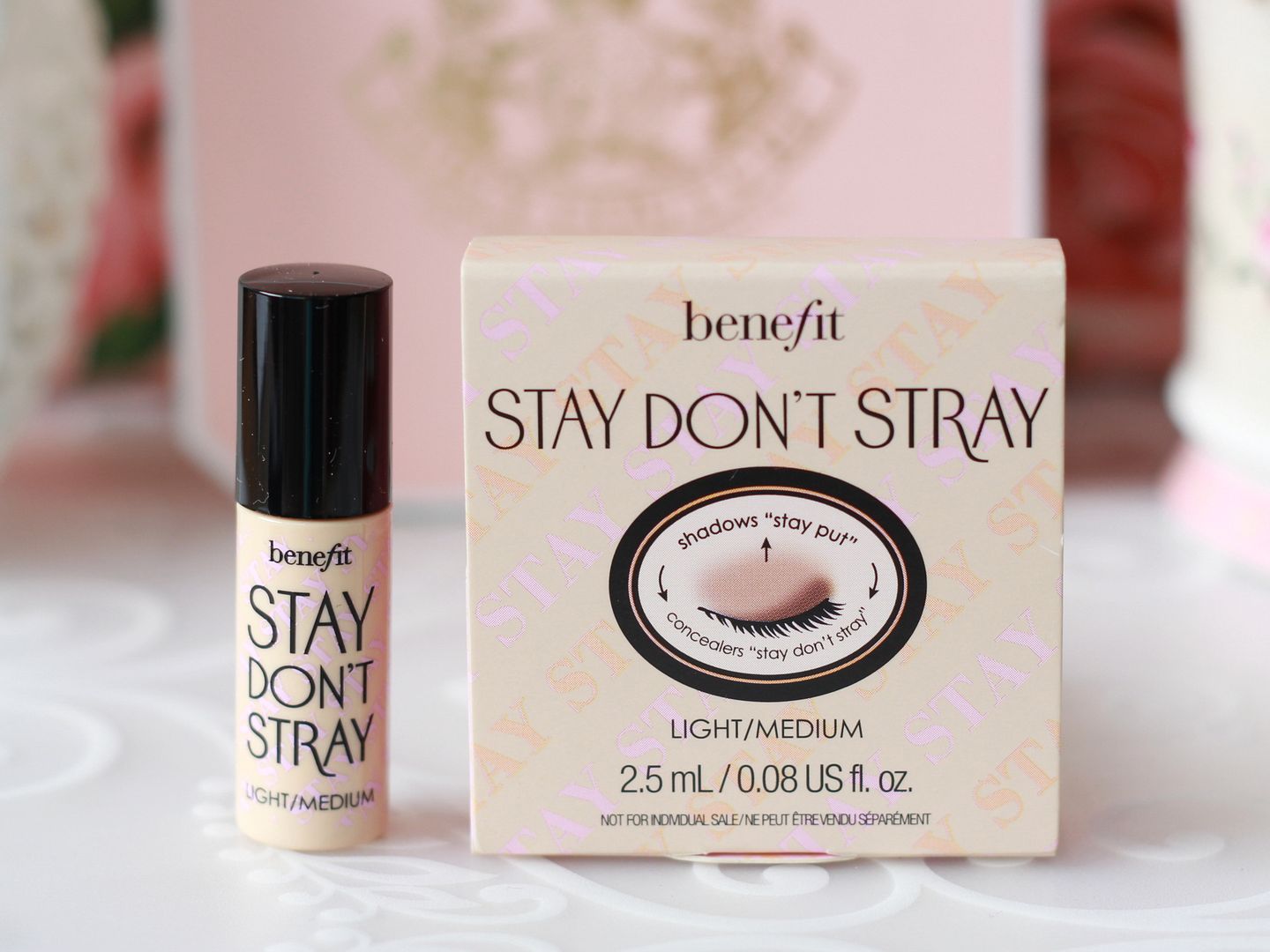 This dual-action power primer works 360 degrees around the eyes to make concealers and eye shadows stay put. Concealers don't crease, eye shadows stay vibrant and true. Just apply 3 tiny dots on your eyelids and under your eyes, blend, then set before putting the rest of your eye makeup. (
Full size price : Php 1,400)
3.

Hello Flawless Oxygen Wow Foundation
This new oil-free brightening liquid foundation builds from light to medium coverage for a natural, luminous & healthy-looking complexion. Fret not if you got a shade that's too light - apply it on the high planes of your face to serve as a natural highlighter, while using your regular shade on the rest of your face. (Full size price : Php 1,900)
4.

Stay Flawless 15-Hour Primer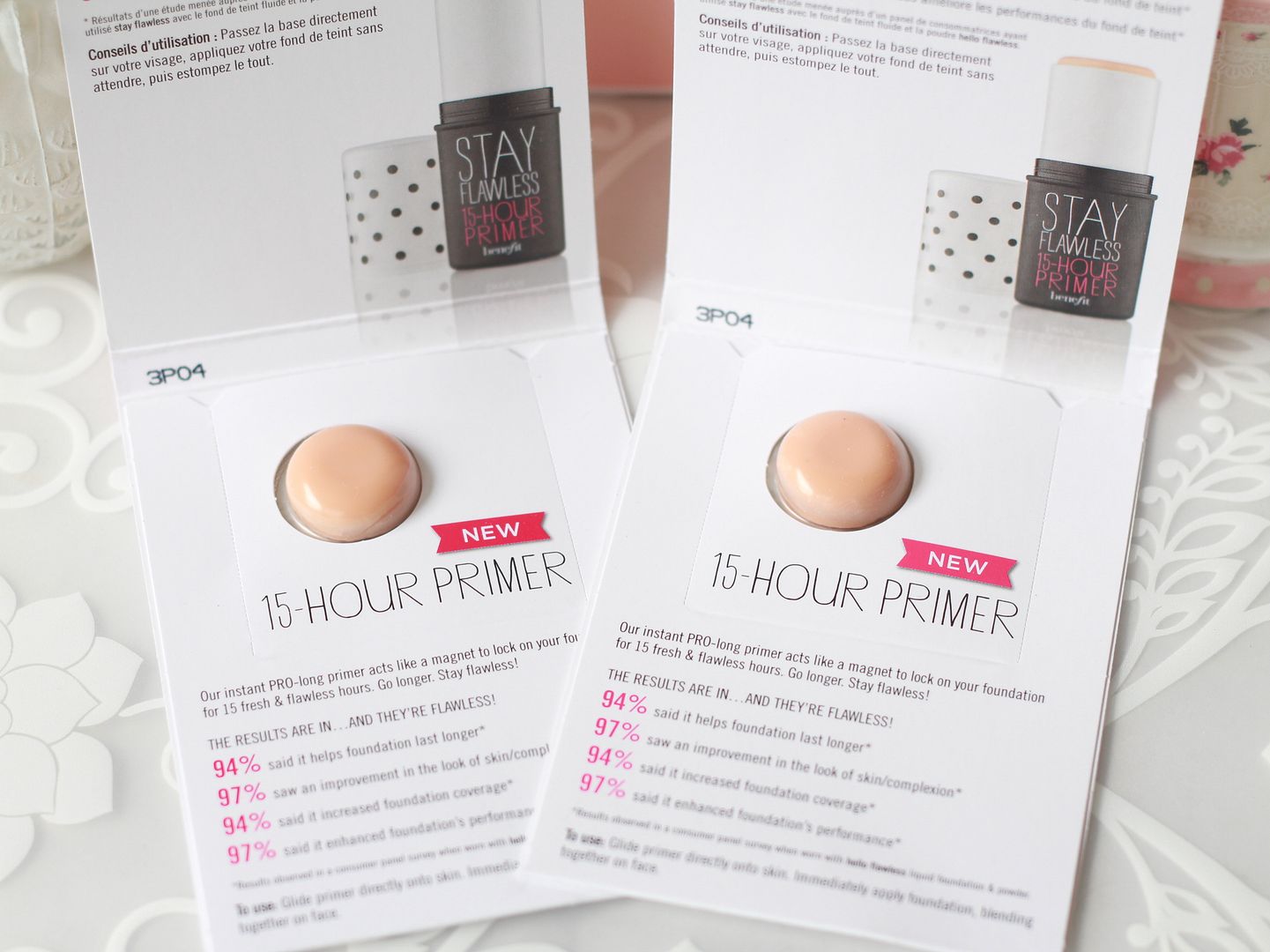 This instant PRO-long primer acts like a magnet to lock on your foundation for 15 fresh & flawless hours. This invisible stick primer glides directly onto skin for optimal wear and a natural-looking finish. With this product, you'll need to use less foundation to get the coverage you want. (Full size price : Php 1,900)
5.

Under My Spell Noelle Fragrance
This new fragrance has an exotic and glamorous woody floral scent that will surely make you enticing and intiguing to everyone around you. Be ready to receive compliments with this unexpected fragrance. Spritz on moisturized skin to help it linger linger. (Full size price : Php 2,000)
6.

Agent Zero Shine Powder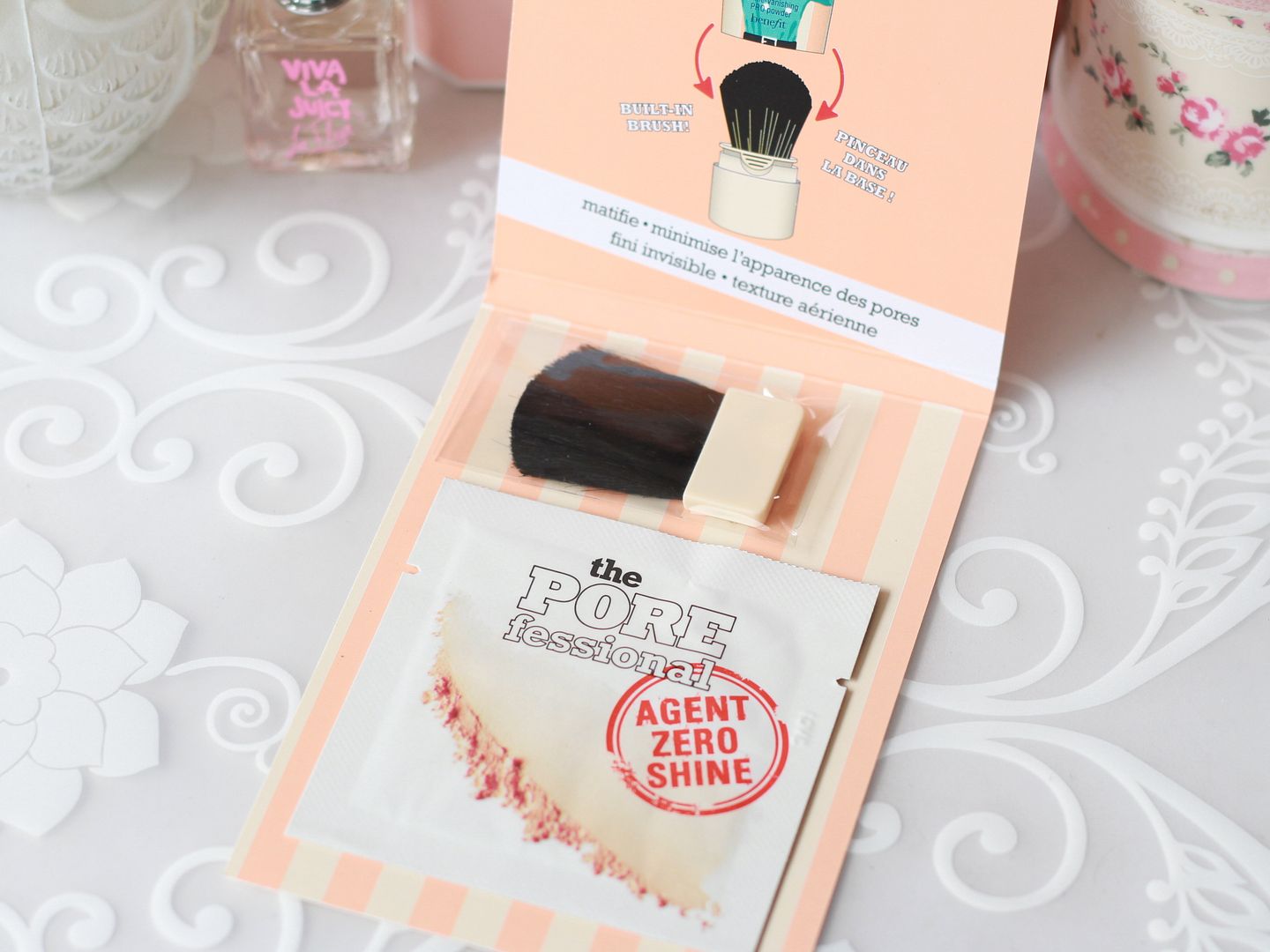 Instantly minimizes shine and helps smooth the look of pores. Pores and shine don't stand a chance with this shine-vanishing PRO powder. Just twist, tap and sweep to look fresh-faced, without a trace! (Full size price : Php 1,600)
None of the items came in full-size but I'm not really complaining. Benefit is Benefit and we can't expect them to give out their products just like that. If we try to calculate the prices of all the items, it may come to more or less Php 1,000! Not a bad deal since you only paid Php 580 for the whole box!
The January 2014 box was a little "meh" but this March 2014 has got to be one of my favorites, if not my favorite! I've been wanting to try all these Benefit products but I kept releasing the thought each time I would remember how much each bottle costs! It's just bad that they didn't have the Benetint in it... but still a very nice box! BDJ deserves 2 thumbs up and a warm hug for this March 2014 box!
BDJ always surprises their subscribers with amazing boxes each month! It's like getting a box of chocolate from a suitor each month! lol. If you want to get your own Belle De Jour Box, be sure to visit their website HERE.