Once you go black, you can never go back. That saying goes well with Little Black Dresses, too. Once you realize how versatile and timeless a LBD is, you will just find yourself suddenly craving for more.
Here is a video of me showing simple ways to style a Little Black Dress! Oh, and a few tips, too.
When wearing a clothing piece that looks as dainty and as classy as a black dress, it is important to wear the right underwear, as well.
Don't you hate brassieres that either look too flat or way too big for you? How about those under wires that feel really uncomfortable? Of course, we will never forget the all-time killer - those ugly and unflattering panty lines! Haven't you noticed that when you wear an underwear that doesn't feel good, it makes your whole day a mess, too?
The solution is to wear a clean, crisp and good pair of undies!
When I want to feel extra good, I simply slip on these

WACOAL

undies. They are fool-proof! The top perfectly lifts the chest area, making them look fuller. The under wire has the right support, too. The bottom also does a get job being seamless. I can wear satin dresses or skirts and cotton shorts or pants without the fear of having the unflattering sew lines.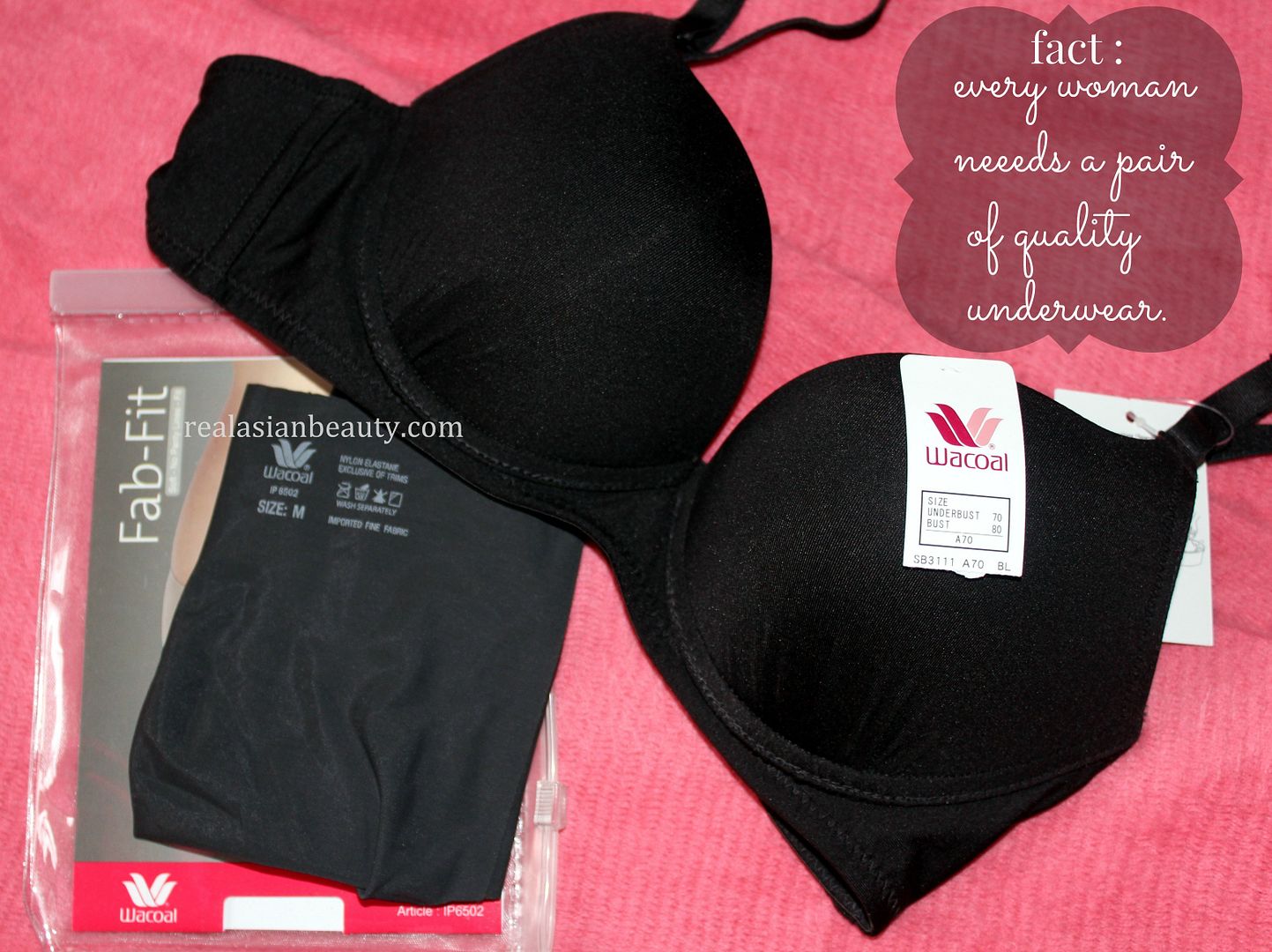 Truth is, women should wear fabulous underwear even if we are the only one who could see it. Because having a great day starts with feeling good. And what better way to feel good than to feel light and comfy from the inside?
Anyway, here are the 3 dresses that I wore in the video.