The hair is a woman's crowning glory. Soft and silky hair is always an eye-
catcher, most especially when it's long and properly groomed. That is why one
of the things I can't live without is hair conditioner. I could skip shampoo but
never hair conditioner! Why, you ask? It's because I have dry, frizzy and
damaged hair!
I used to have really nice, straight and smooth hair, especially when I was
younger. But as I was growing, and also due to the hot weather in the
Philippines and due to frequent styling and use of heat styling tools, my hair
got extremely damaged. I still try to bring my hair back to life by going to the
salon and getting hair treatments such as Hair Rebonding and Brazilian
Blowout.
But little did I know that those treatments just cause even more damage to my
hair!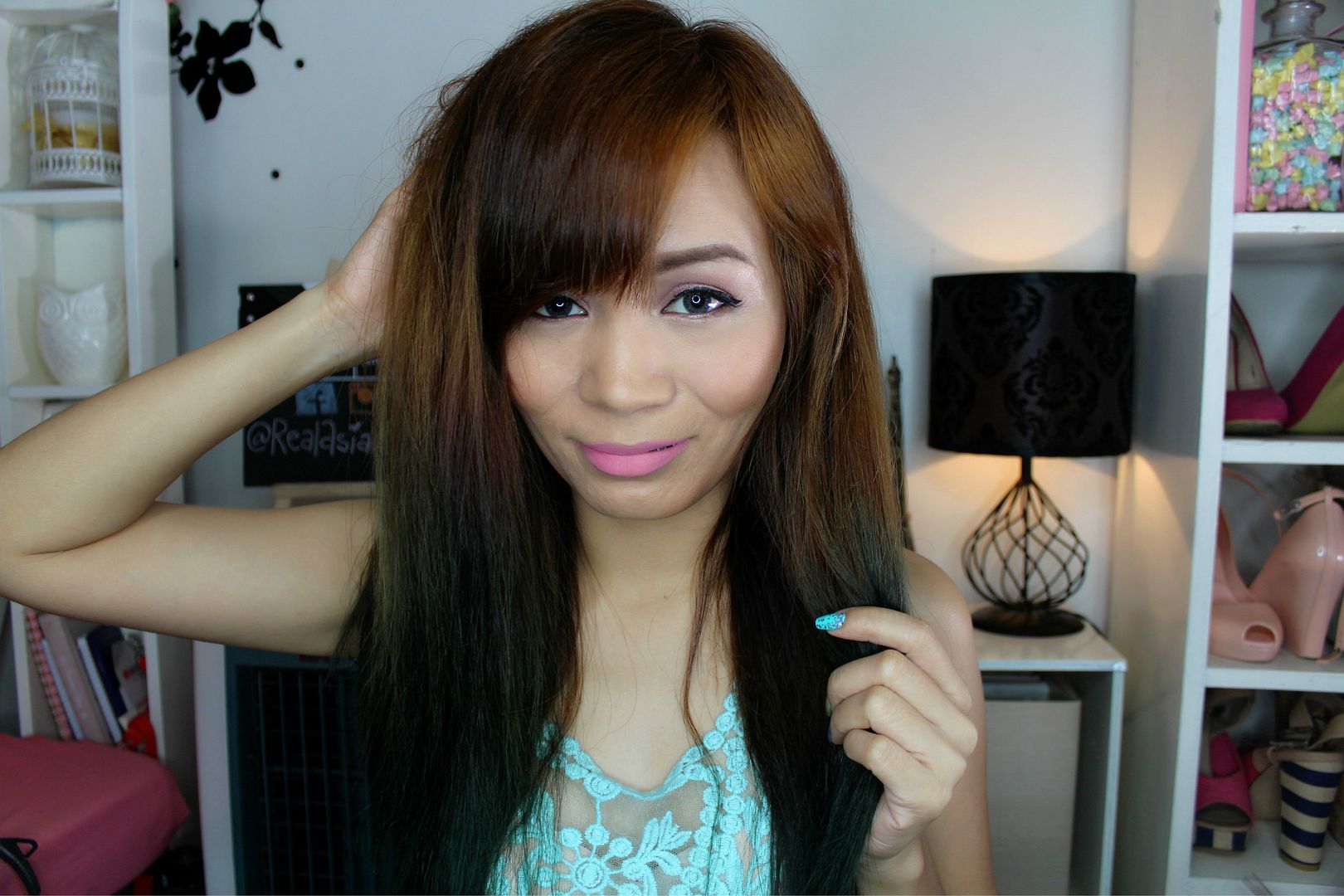 And, did you notice the subtle green color on the tips of my hair?Yes, I dyed it.
And yes, I dye it so often that the ends get frizzy and brittle. OMG, now that
I'm writing this, I just realized how bad I've been treating my hair.
I told you that I cannot live without hair conditioner. It's true, my Mom is my
witness. Hehe I need it to tame my hair and to make it survive the day without
me looking like an angry lion!
I have tried quite a LOT of hair conditioner brands as I am really obsessed with
it.
I'm sharing with you a hair conditioner brand I am loving lately.
It's Palmolive Naturals Cream Conditioner!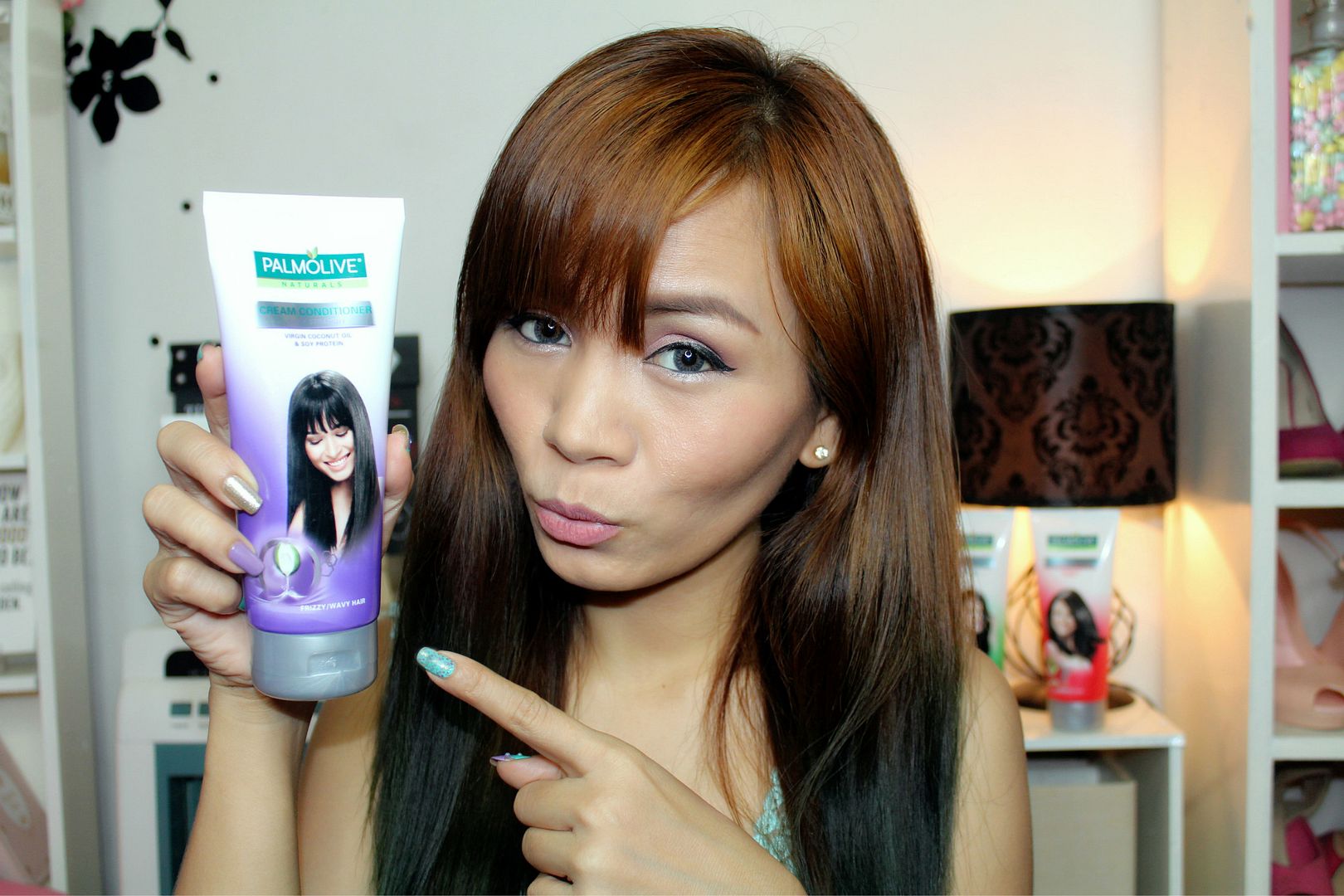 Palmolive Naturals Silky Straight Conditioner moisture-rich formula, infused
with extracts of Virgin Coconut Oil and Soy Protein, immediately relaxes out-
of-control, frizzy and fly-away hair!
Here I am, dispensing some product on my palm. The smell of this conditioner
is just so good! Palmolive has just the right scent to make you feel fresh and
confident throughout the day.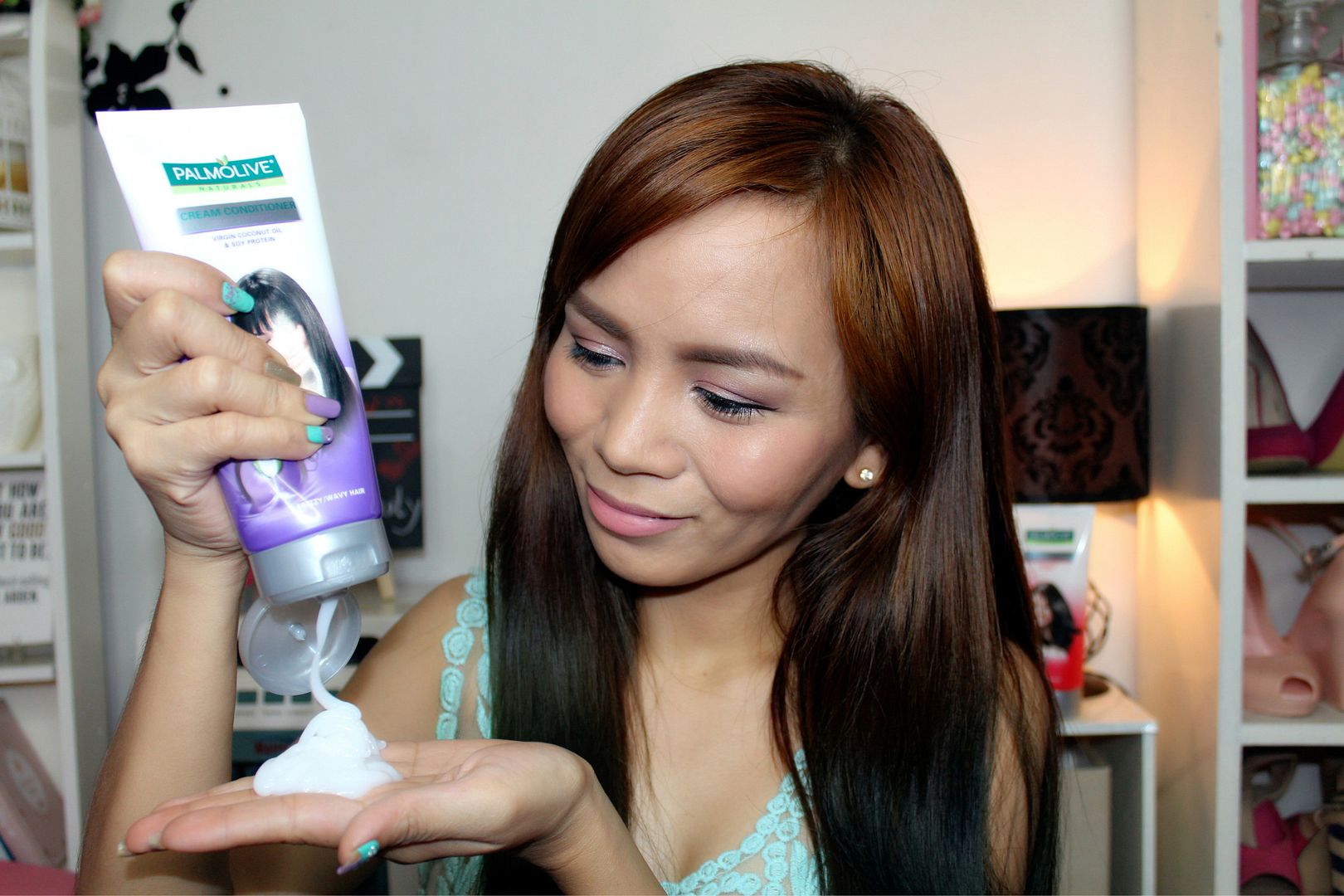 I leave my conditioner on my hair for a few minutes to let the nutrients
penetrate my hair strands. While I'm letting it stay on my hair, I usually brush
my teeth or wash my face.
After applying the conditioner and rinsing and drying, my hair now looks silky
and straight! I just love straight hair and I love that I am able to achieve that
with just the help of a good hair conditioner- Palmolive Naturals Cream
Conditioner!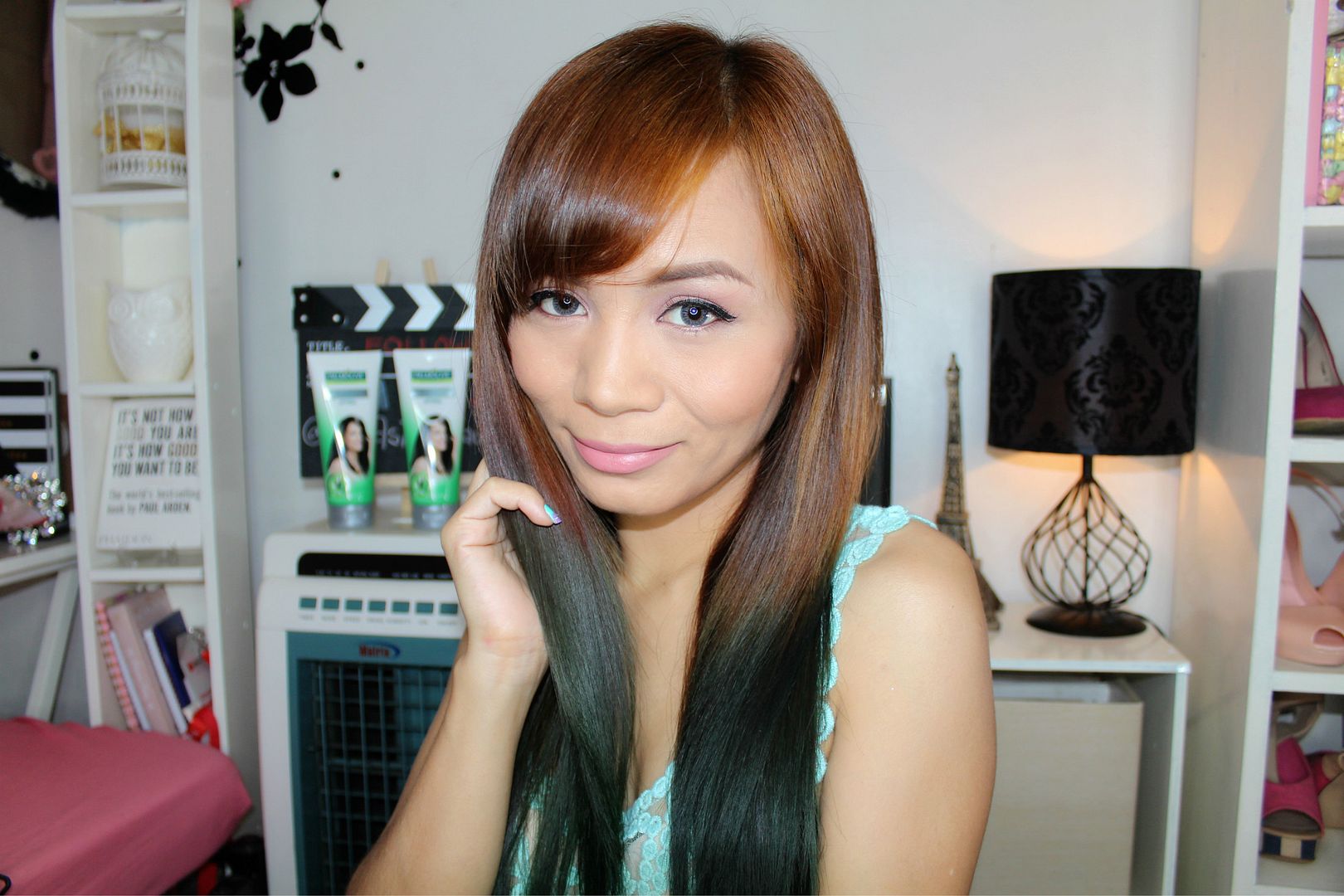 Watch my Hair Transformation in the video below:
Now you can have hair that is so silky, you'd want to HAGOD over and over!