There has been an overwhelming growth in local Filipino YouTubers these days. It's so nice to see Filipinos finally being recognized on the platform. But with the emergence of new faces, tough competition and challenges also arises. How does one really make it BIG on YouTube?
I had the privilege to meet and collaborate with one of the TOP Filipino YouTubers,

Keren of BeautyKLove

! We did a video talking about the struggles of a YouTuber and the Tips and Secrets to making it big and being successful on YouTube!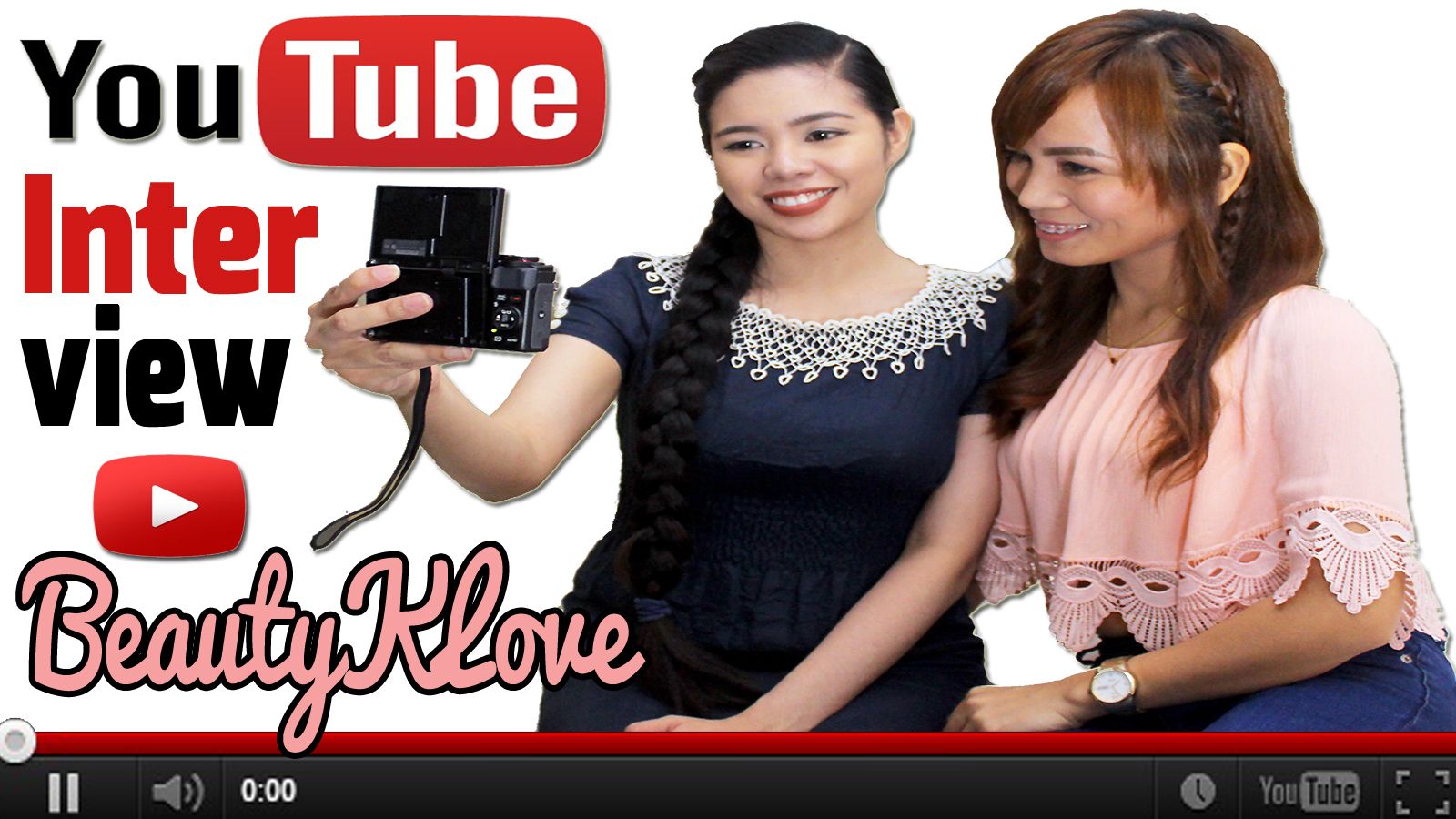 Keren is a local and proud Filipino based in Bacolod. Bacolod is about an hour away from Manila by plane. I have known and been "virtually" friends with her since around 2012 but only got to meet her now!
I am so glad she finally flew to Manila hence I had the privilege of meeting her!
Here's our COLLAB VIDEO! Click play to find out Keren's TOP TIPS on being a successful YouTuber!
I have met so many people in my life. I have to say Keren is honestly one of the most humble and sincere person I've met. She just radiates kindness and optimism. To me, really, humility matters the most. When I met her, she was so simple and down-to-earth. That's why I was shaken when I asked her her current YouTube subscriber count and she said more than 600,000!!!! Really, people! In the Philippines, 600,000 is a BIG number yet Keren is just hush about it. I love and appreciate that the most about her. She doesn't have that "I'M A CELEBRITY, I'M FAMOUS, WE'RE NOT IN THE SAME BOAT" vibe. I really love Keren and I really wish she would be more known here in the Philippines. I also wish to see her on local YouTube events like YouTube Creator Day and YouTube FanFest!
So, after we filmed the video, which took about an hour or so, we went to Resorts World Manila to grab dinner. I don't always go to that place so I am always amazed (and a bit intimidated) each time I visit. The place exudes a certain lavishness and poshness feel to it.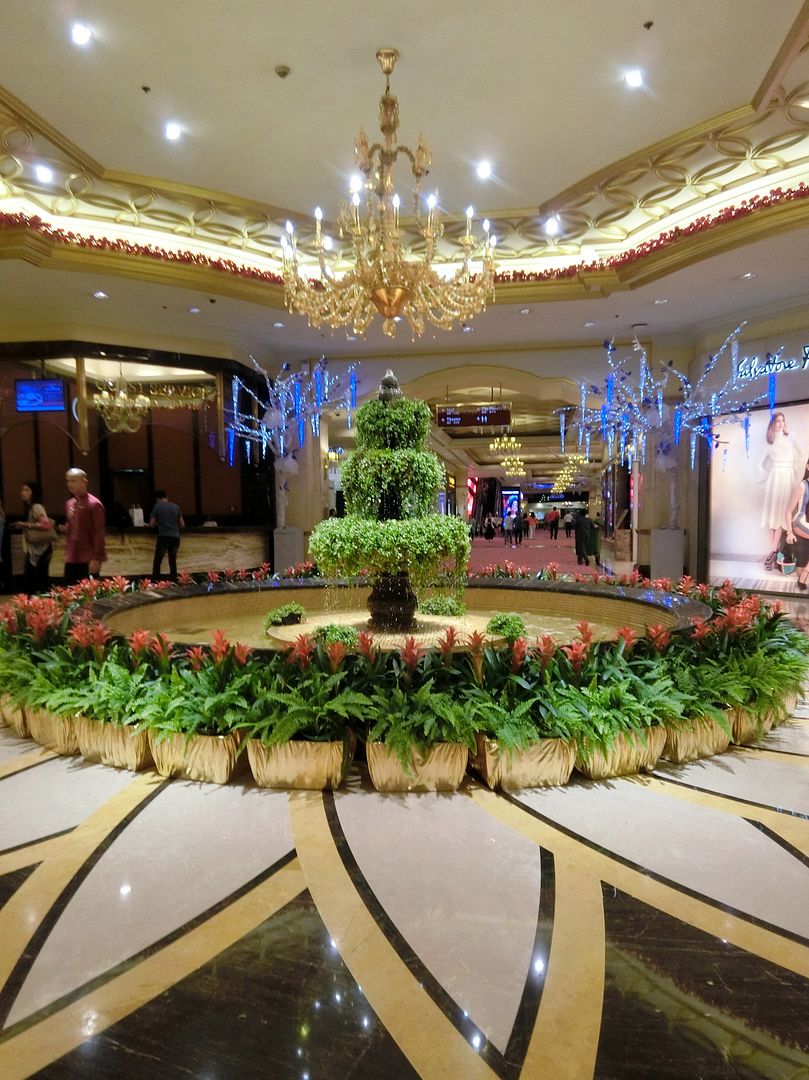 I wasn't able to take a photo of our food but we had pizza, pasta and rice. Keren is vegan so it took us a while to decide where to eat. Hehe Have you guys tried going vegan? I tried it for 2 days when I went to the Cetaphil camp (

read about it here

) and I almost didn't last! I was already craving for meat on the second day! Hehe
After dinner, we bought ice cream for dessert.
We were with Keren's cousin, Chrissy, who I reckon looks like Anne Hathaway in person! So pretty!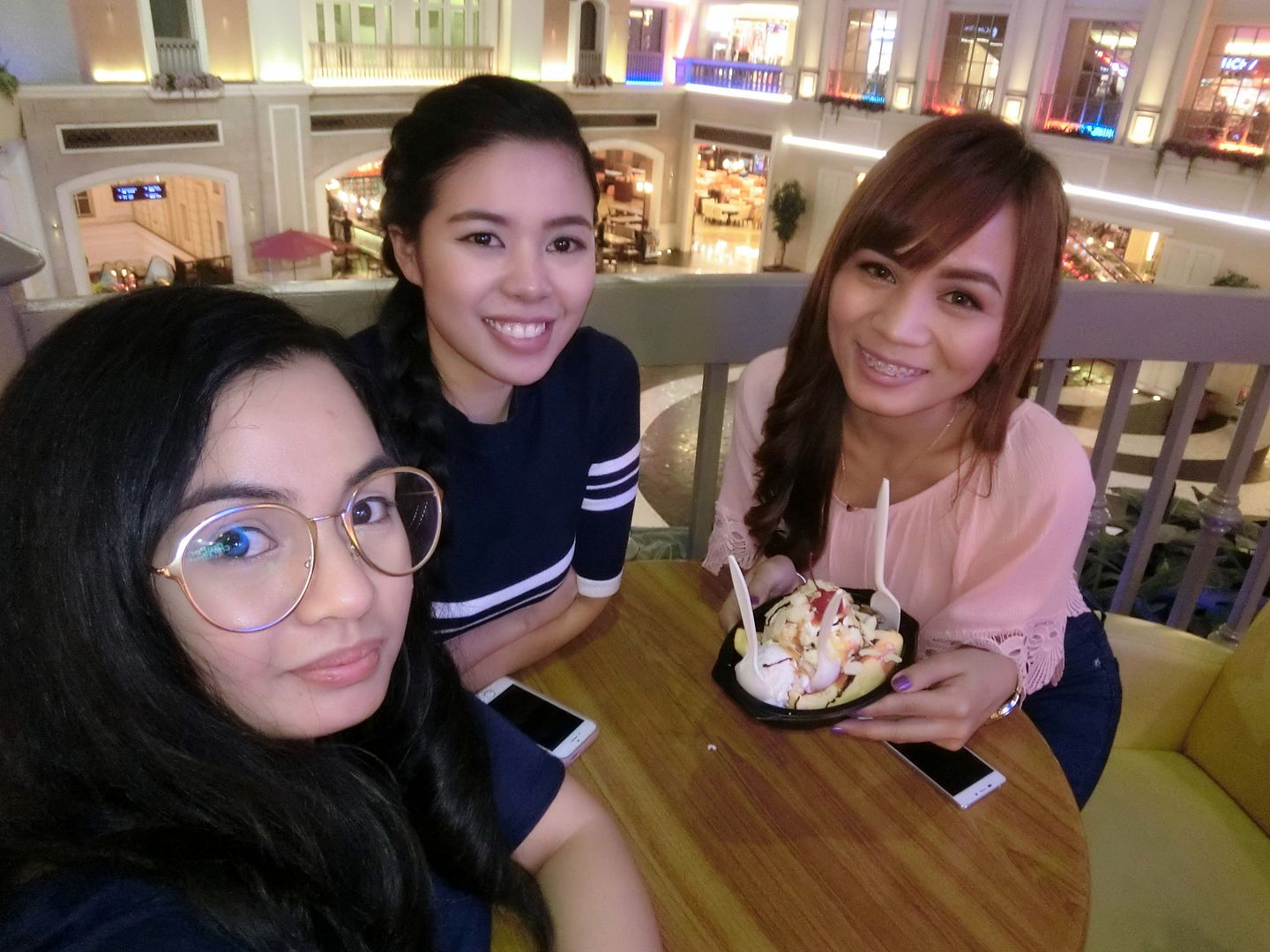 After few chit-chat, I walked them back to their hotel so I could grab my Grab. Hehe I wanted to walk them back to their hotel to make sure they're safe since they are not originally from Manila. On the way to the hotel, we passed by Lawson, a Japanese convenience store. I know Lawson sells black ice cream so I wanted them to try it as well!
I used to work as a Service Crew at McDonalds so I wanted to show off my ice cream twirling skills! hehe The ice cream costs Php 25 and you could twirl as many ice cream as you can on the cone! Here's what I was able to do: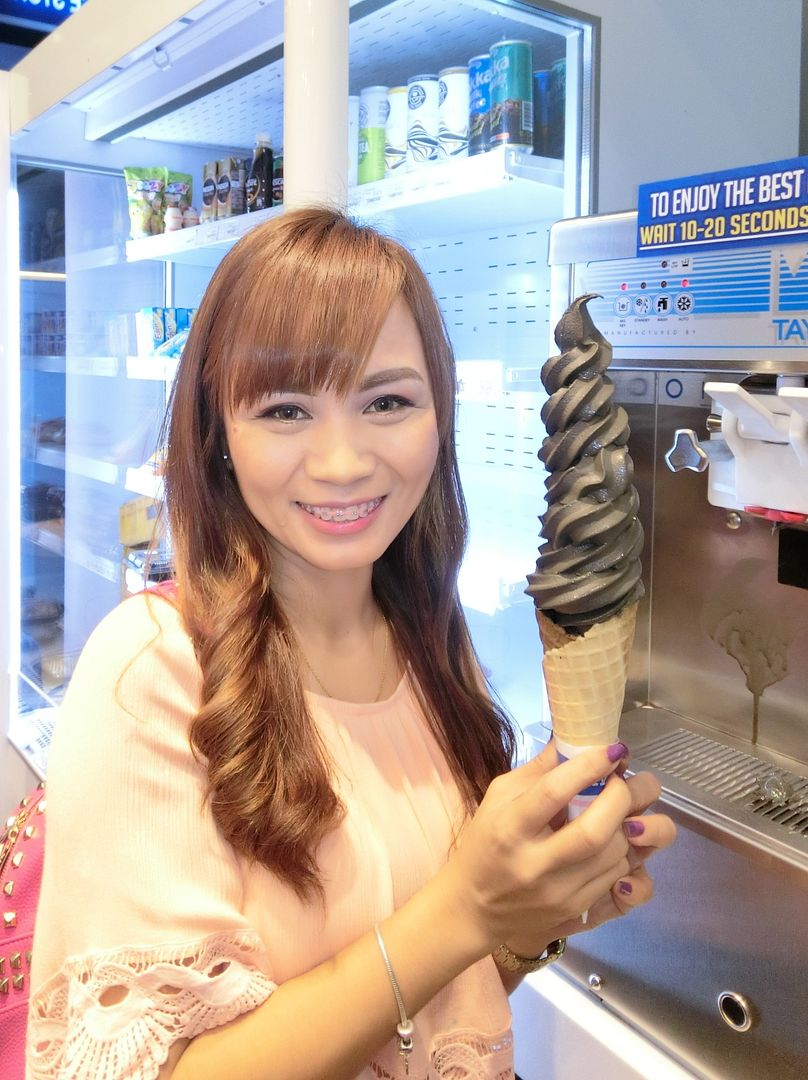 It's a NO-FAIL, though. Every time I show off my ice cream twirling talent to someone, that person always ends up asking me to stop twirling some more! Haha My friends and my cousins always do that to me. They always say we won't be able to finish the whole thing hence I shouldn't put too much. But I can still go all the way uppp!!! (HEHE)
*YES, my tummy bulge. lol
We shared the cone and Chrissy ended up finishing the whole thing. Hehe All worth it for just Php 25, I must say!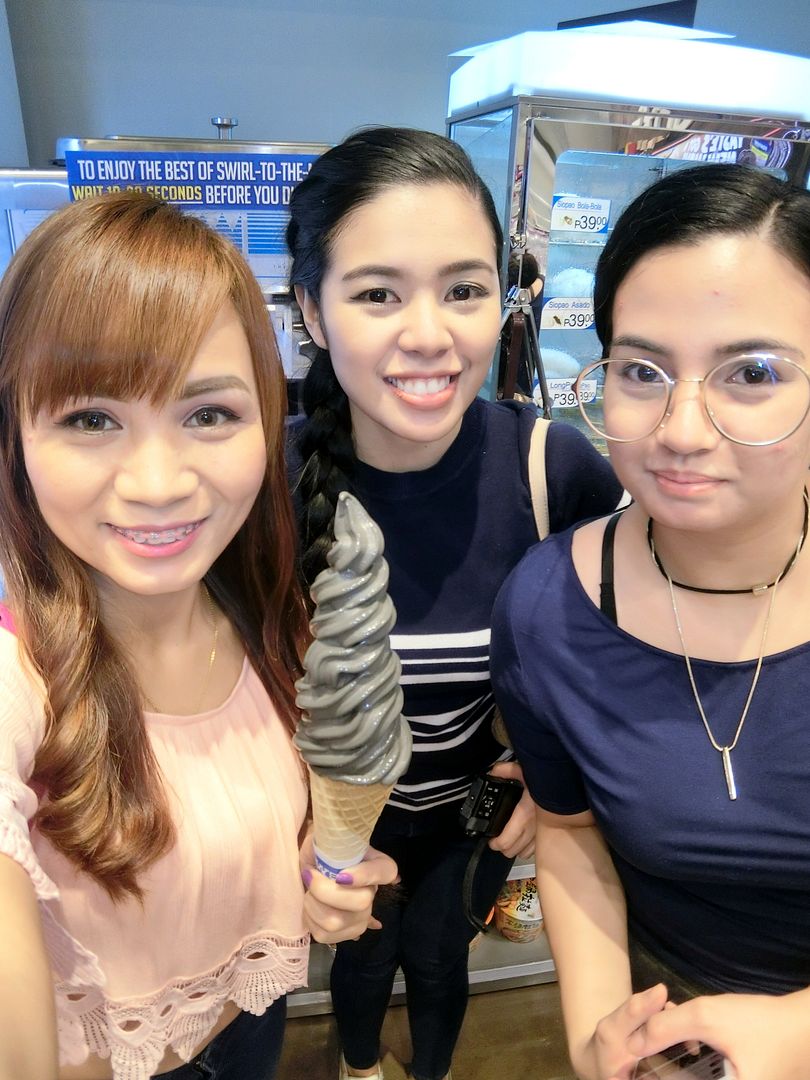 That's my day with Keren aka BeautyKLove on YouTube. I hope you were able to pick up a thing or two from the video we did. If you like Keren, too, don't forget to check her out on her YouTube channel and her social media accounts! She's lovely, I promise!
If you liked this post, please don't forget to FOLLOW me on my social media accounts!
YOUTUBE -

YouTube.com/User/RealAsianBeauty
FACEBOOK -

Facebook.com/RealAsianBeauty


INSTAGRAM -

@RealAsianBeauty