UKAY-UKAY is a shop where pre-owned (and some brand news yet thrifted items) are sold. The term is derived from the Filipino phrase "halukay" which literally means to dig or to go through something. It is because most Ukay-ukay shops have a lot of items that one must really have to "halukay" to be able to find nice stuff.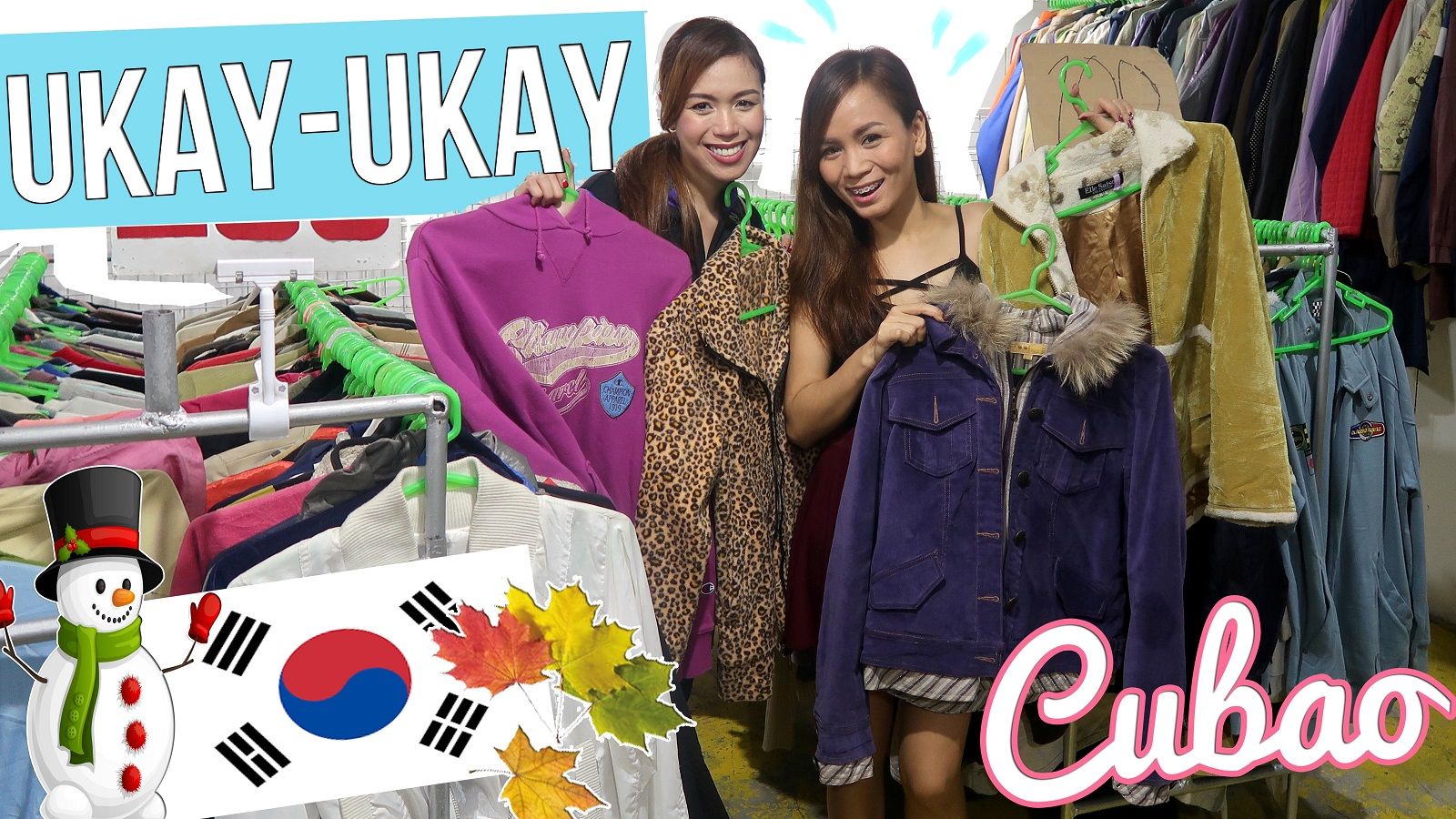 I, for one, am really a fan of ukay-ukay or UK, especially those shops that sell trendy pieces in low, low prices. I know quite a lot of UK places as I have been shopping for thrifted items ever since I was in high-school.
TOP PLACES TO GO FOR UKAY-UKAY :
Anonas

Munoz

Makati

Quiapo

Cubao

Out of all the places I have mentioned, the best place I must say is Cubao. Not only because it is accessible no matter where you are coming from, but also because there are numerous shops to choose from. One can start from Aurora Boulevard all the way to the area around Farmers market up to EDSA!
I decided to take my friend and co-blogger Joyce Sola to one of the UK shops I frequent.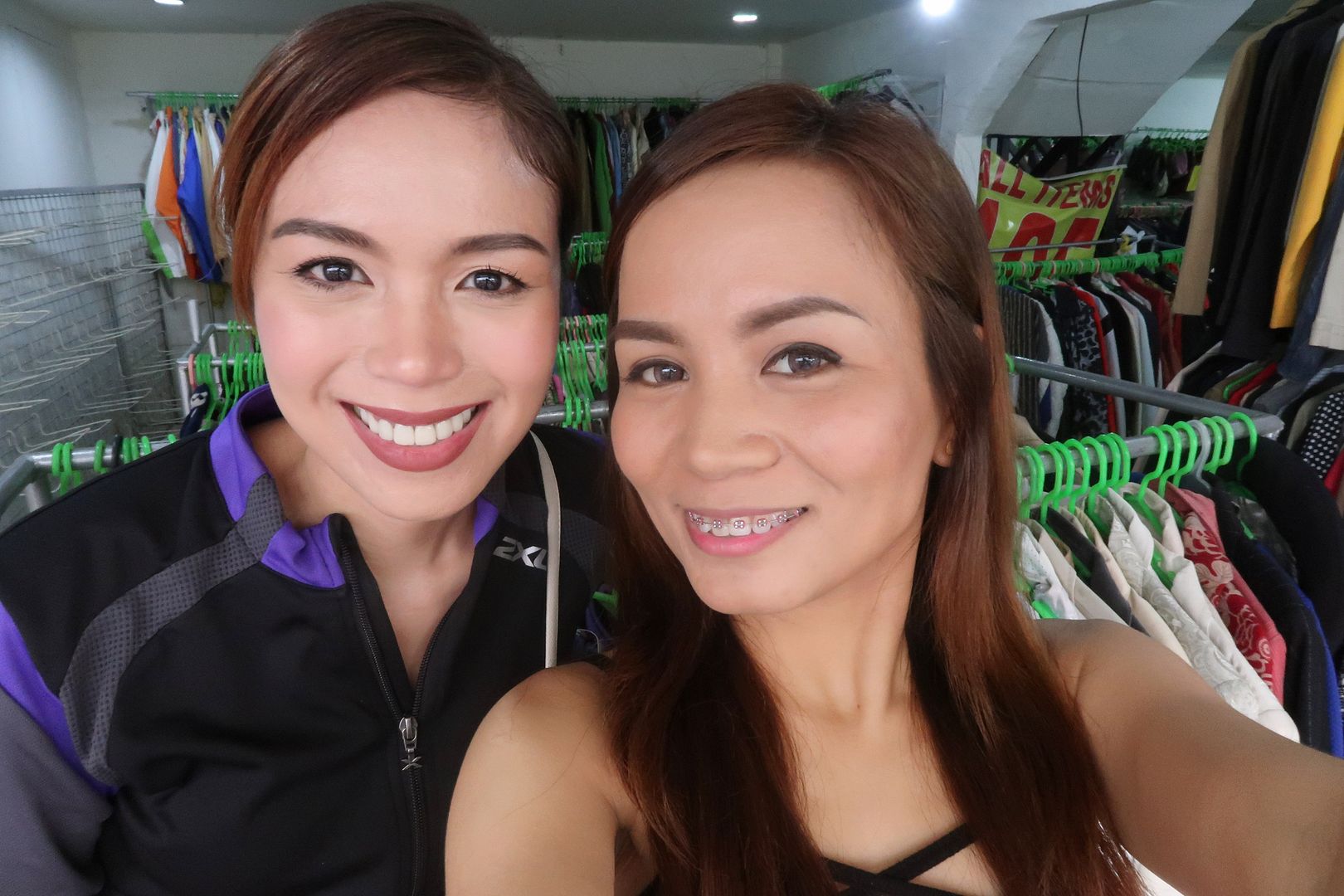 UKAY-UKAY LOCATION :
The UK shop we went to was beside the Duterte's Kitchen, right along EDSA going to North Avenue. The landmarks should be MRT Cubao and Farmer's Market.
PHOTO CREDIT : Covert Geopolitics
WHAT YOU SHOULD KNOW ABOUT UKAY :
Unlike conventional apparel shops, ukay do not have sizes, certain stocks and certain prices. The quality of their items depend whether they are on "new items" promo or if they are just selling off old news to prepare for new boxes that will arrive.
The items are more trendy if you shop when they have new boxes/arrivals. However, prices also vary depending on whether they are on "new items" promo. Items tend to be steep when they are fresh from the box while they tend prices tend to go really low when they are just finishing off old stocks. If you do not have much patience to go though all the racks just to find a good deal, I suggest you go when they have new items. But if you are the type who really want to save money, I suggest shopping when they are finishing off items.
You can always ask them for their schedule or ask for their number so you could ask when they have new items or when they will go on sale.
Luckily, we visited when they were on SALE!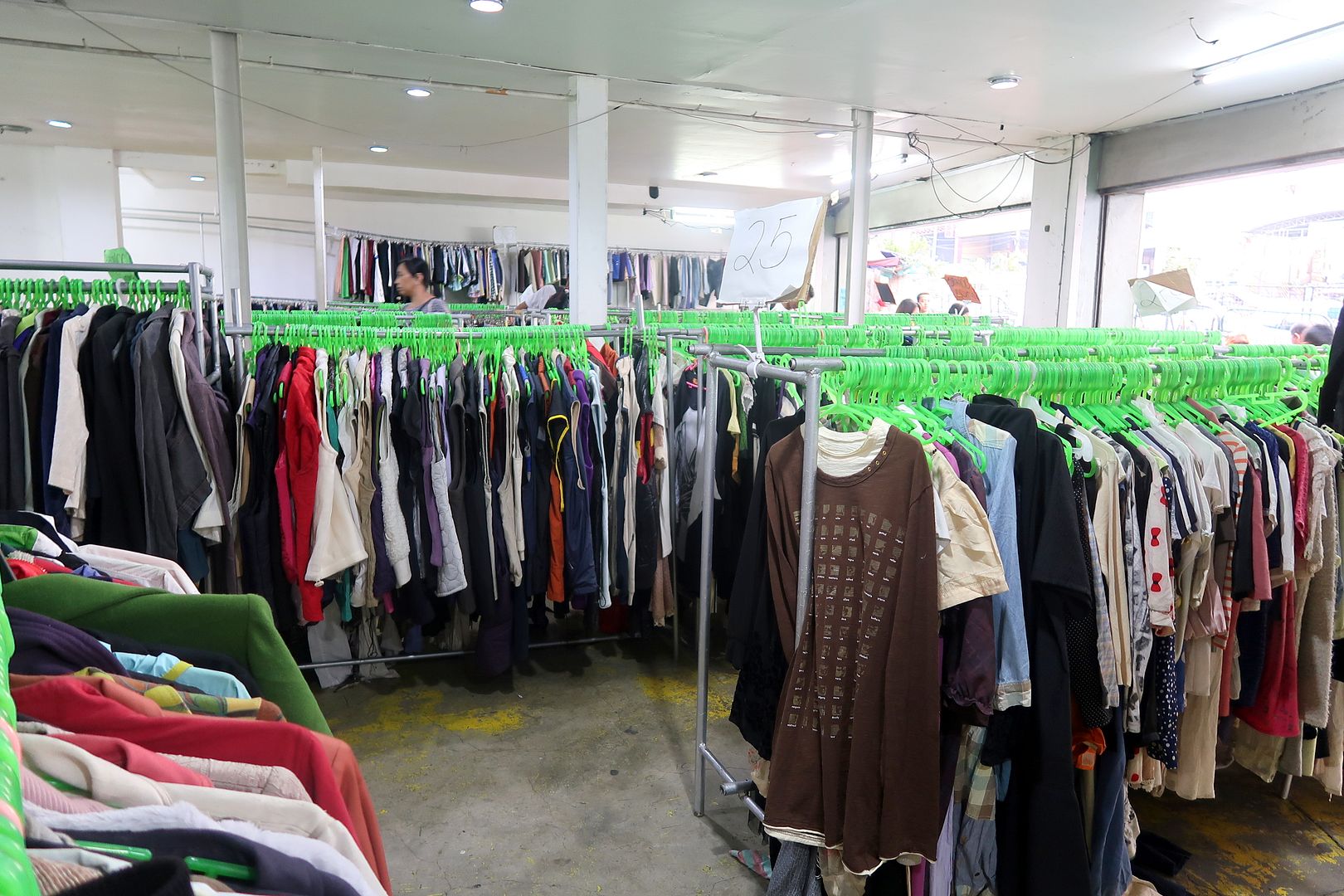 As you see in the picture, most items go as low as Php25! The coats and jackets are all on Php100 each!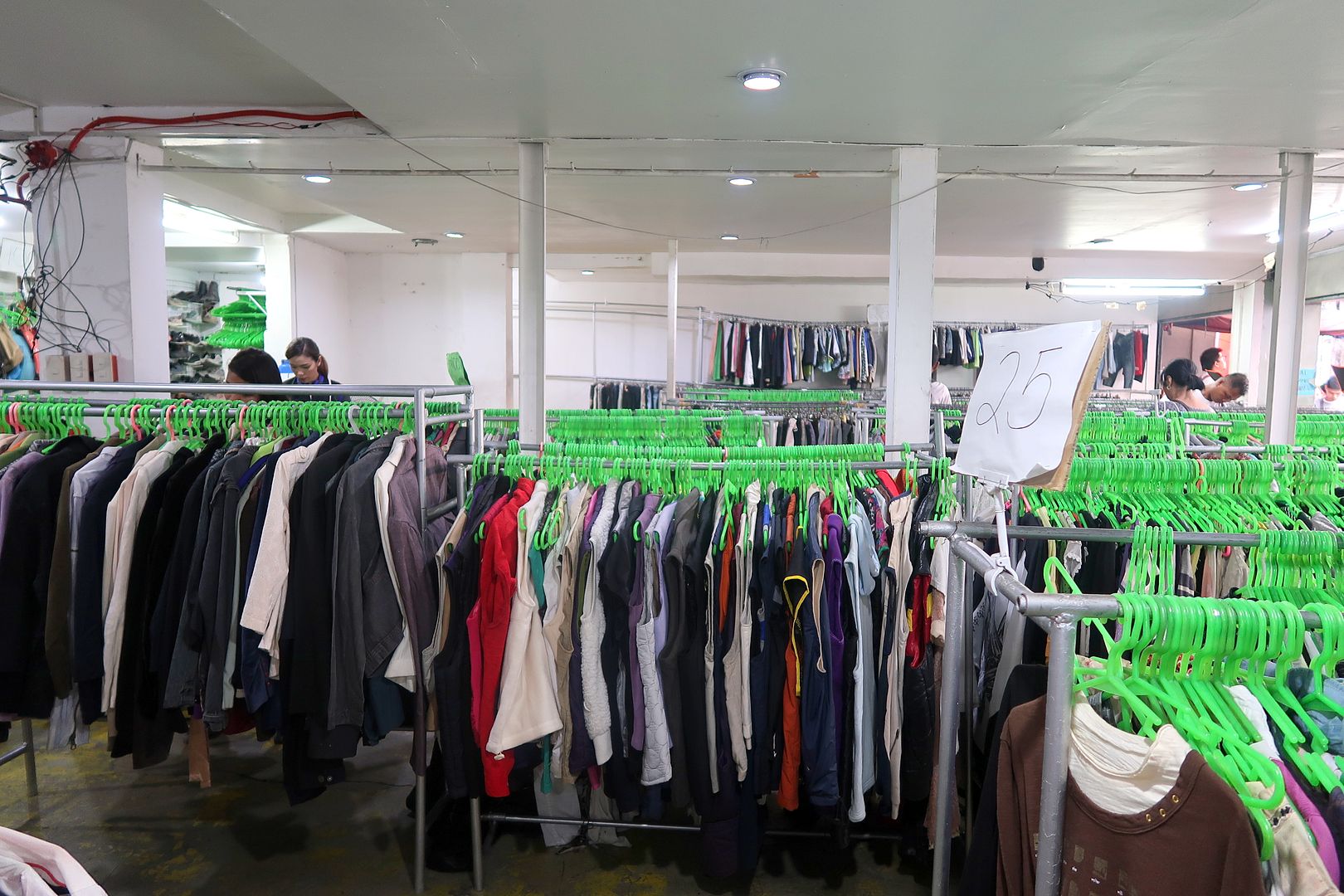 WATCH MY VLOG to see the full UKAY SHOPPING experience!
TIPS WHEN SHOPPING IN UKAY :
Avoid buying shirts, blouses or anything that have touched the underarm area. Not to be judgmental towards the original owner of the item. But it is better to be safe than sorry.

JACKETS, COATS and WINTER stuff are the best items UKAY has to offer! -Because most boxes come from developed Asian and Western countries where the weather is quite chilly, UKAY always has the trendiest winter items as compared to some local Filipino shops.

Instead of shopping when new items have arrived, it is better to shop a few days or weeks after.

Wash the items thoroughly before wearing them. Some people even go to the extent of boiling the clothes before wearing them.

Be patient when shopping. It may look overwhelming just looking at the racks and racks of clothes. But if you are patient enough, you may be able to find branded and unworn items for just a few bucks.

Bring you own eco-bag. -Aside from caring for mother Earth, most UK shops do not have decent plastic bag so it is better to bring your own.
After our UK adventure, we went to one of my favorite places ever, Farmers Market!
Because we were preparing (and excited for) our Korea trip, Joyce and I decided to have Korean food for dinner. I am not sure if you are following me on Instagram already but I always post about this Korean resto on my story. It is an authentic, Korean-owned fast-food located at the food court of the mall. FOLLOW me on

Instagram @RealAsianBeauty

to see whenever I'm eating here.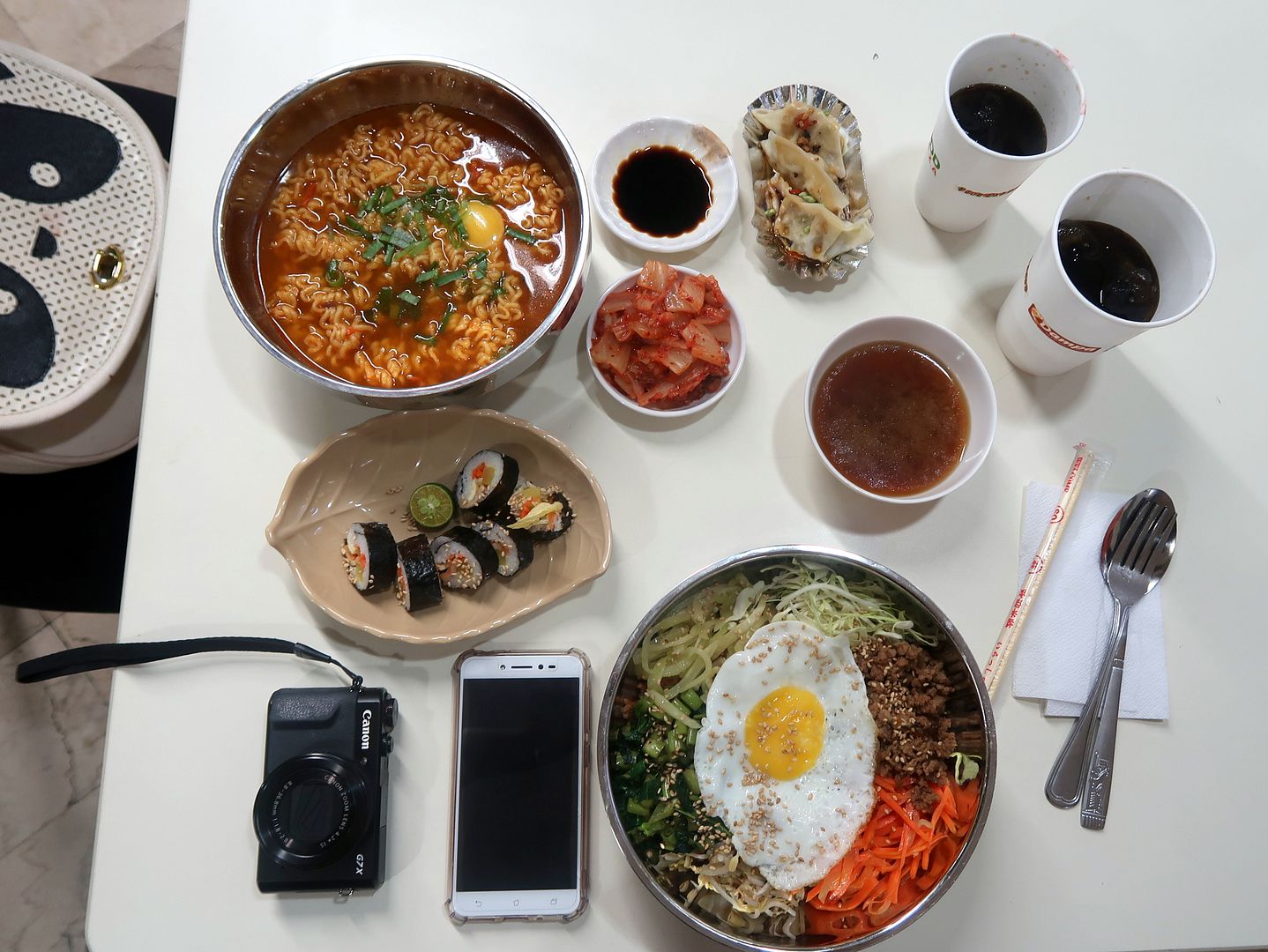 After that, I toured Joyce around the humble mall and showed her some cool shops.
Here's a cute pug in pink onesie that we saw at Mumuso. We didn't buy but we just thought it was cute so we took a photo. Hehe
* * *
UKAY-UKAY is really a fun place to shop at!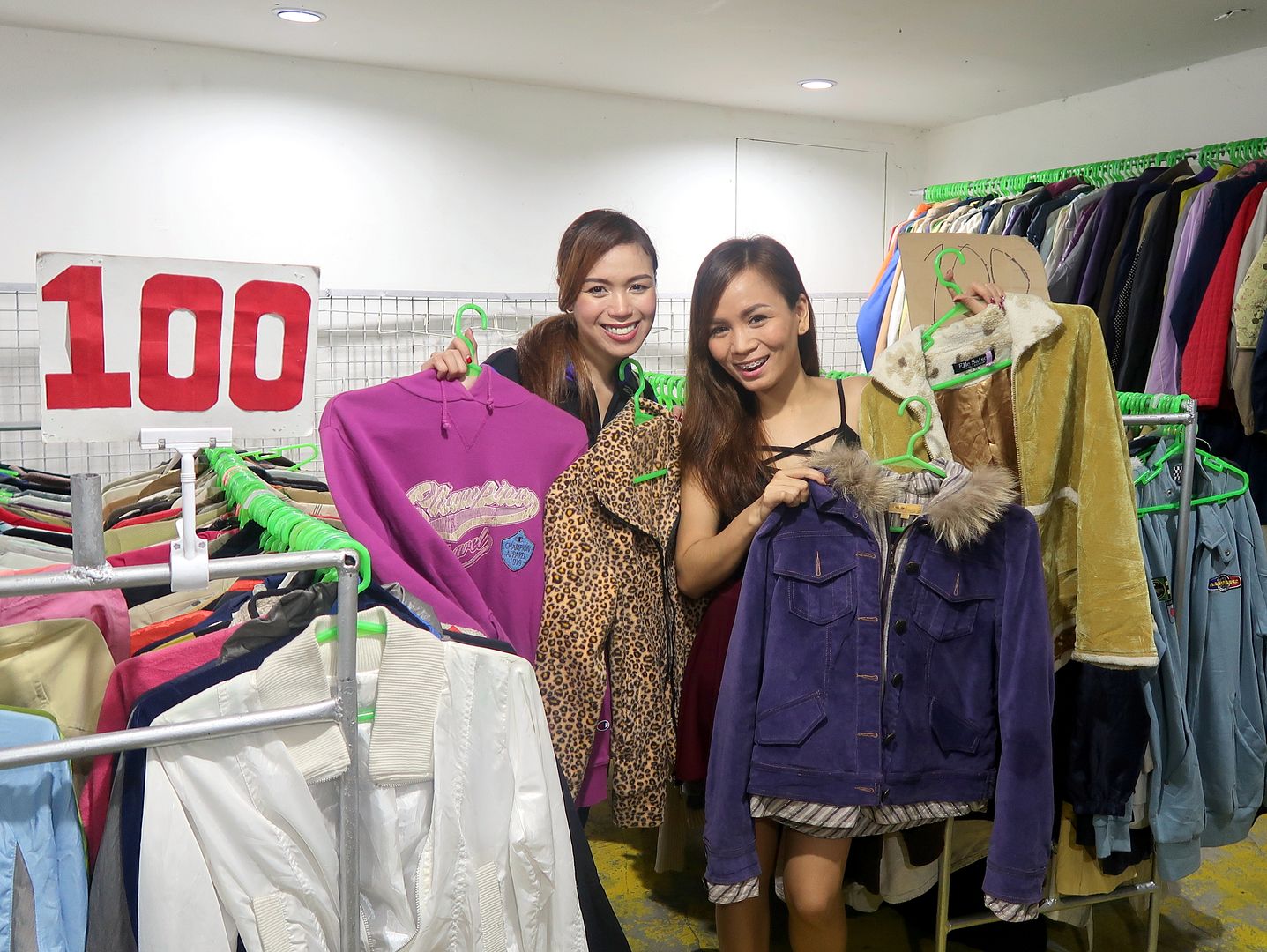 Aside from Divisoria and Tyannge, UK is where I usually get my OOTDs from. I used to be so ashamed of it knowing how other bloggers and vloggers often showcase top-of-the-line and branded stuff. But later I figured that shopping at thrift shops is who and what I really am and that there is nothing to be ashamed of. Brands don't make you, it is YOU who make the outfit special and stand out. I hope that somehow, this post encourages you or someone you know that shopping thrift and being a wise-spender is something to be proud of.
If you liked this post, please don't forget to FOLLOW me on my social media accounts!
YOUTUBE -

YouTube.com/User/RealAsianBeauty
FACEBOOK -

Facebook.com/RealAsianBeauty


INSTAGRAM - @RealAsianBeauty
Kristine