If you're working from home or currently taking online classes, Apple iPad Pro 2020 must be something you're eyeing for, too.
I have a laptop and a mobile phone that work perfectly. However, I wanted an additional gadget to make some of my tasks easier. Such as responding to e-mails, watching movies and playing songs. I was contemplating between getting an iPad Pro 2020 or the iPad Air 2020. In the end, I decided to get the PRO. Here's my unboxing, set-up guide and initial thoughts.
Before purchasing this device, I was contemplating whether I should go for iPad Pro 2020 or the newer iPad Air 2020. The difference in price is about Php 8,000 to Php 10,000. Since the iPad Air wasn't released in the Philippines at that time yet, I watched a lot of YouTube videos, Unboxings and Reviews to help me decide. In the end, I still went for the higher-end, more expensive iPad Pro 2020.
Watch the #ASMR Unboxing :
iPad Pro 2020 | 11 Inches
If I have other Apple gadgets like an iPhone, Macbook, Air Pods, iMac, Watch and so on, I would have gone for the iPad Air. But since it will be my first-ever Apple product, I wanted to go for something premium. Upon watching a looot of reviews and comparison, I found out that the Speaker and Mic and Camera were also a lot better on the pro. 3 important factors especially because I was buying a table for movies, music and video calls.
I am not very techy so I wouldn't have been able to tell the speed, refresh rate, etc had I gone with the Air. But for the 3 important reasons stated above, I went ahead and got the iPad Pro instead.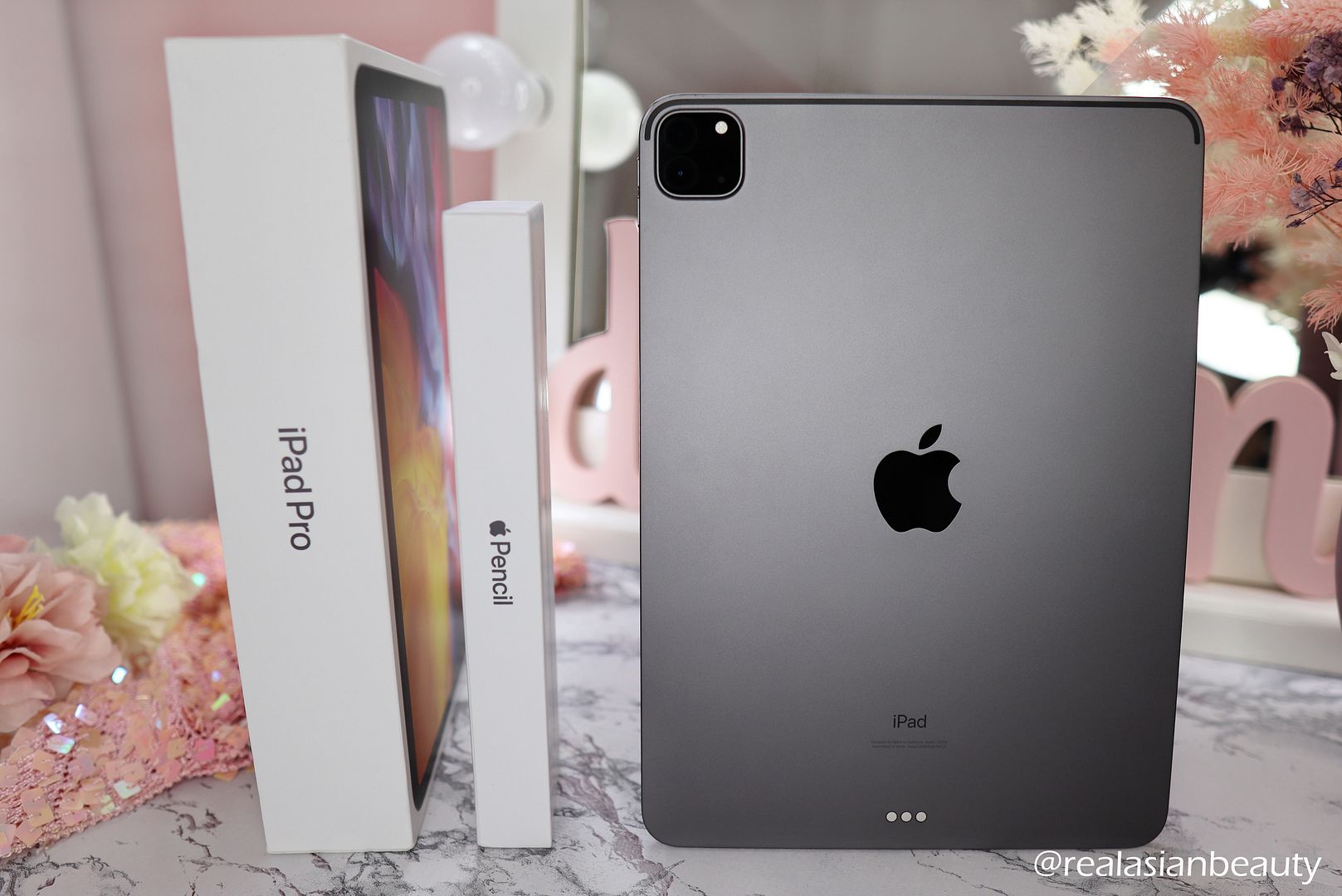 The iPad Pro has sleek design and premium feel. I am so glad I chose this! A good way to start my Apple journey. To be honest, this device is even more expensive than the mobile phone I have been using for a year, but I do not feel a single regret getting this. In fact, I like the iOS that I am even considering even upgrading my work laptop from Dell to Macbook Pro.
However, there is 1 important detail about the Macbook Pro that has been giving me second thoughts - it does not have a built in memory card slot reader. As a Content Creator, I need to insert and transfer files from my camera to my laptop daily. Having to use a dongle is not something I would fancy should I decide for the Macbook Pro. But this story is for another blogpost.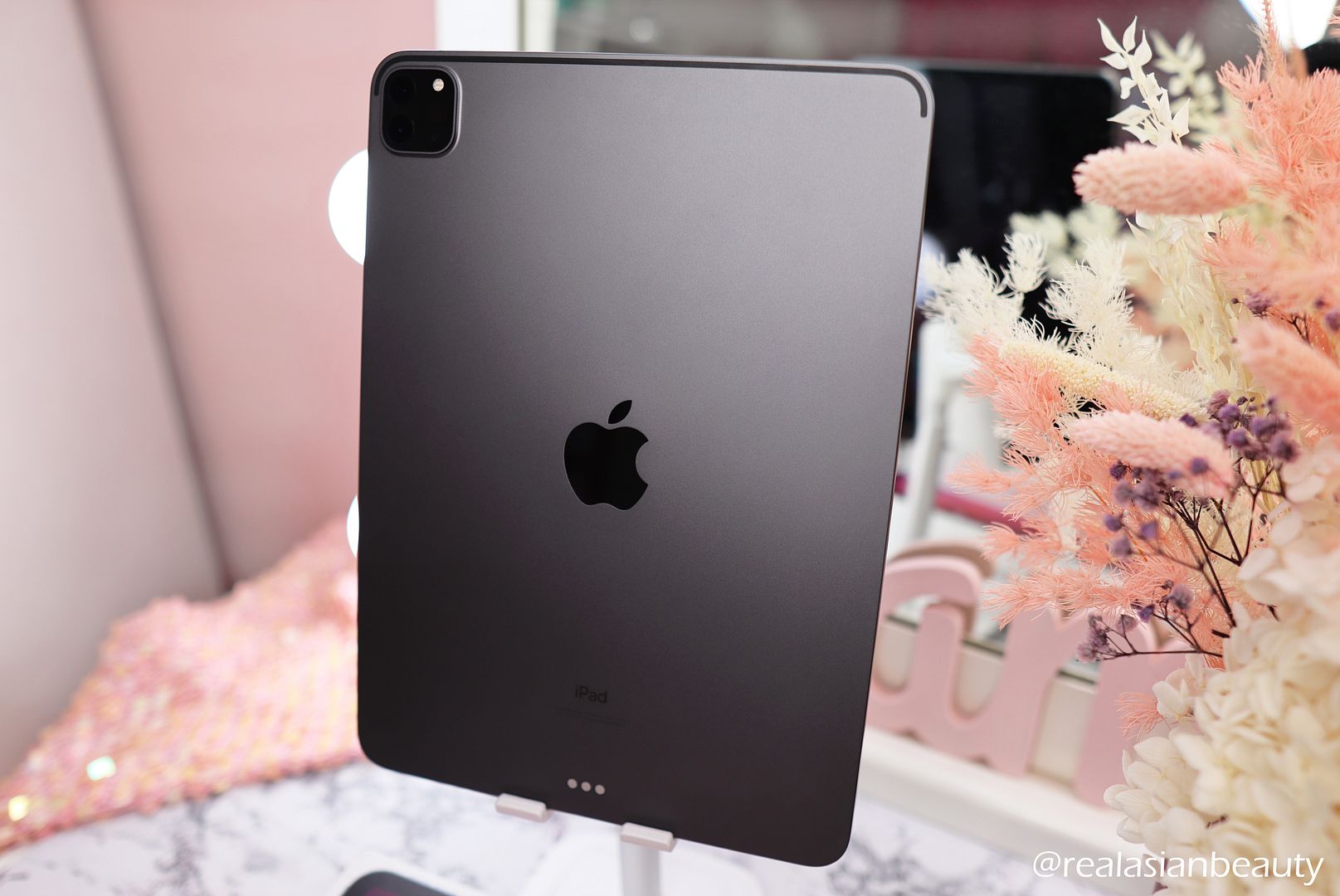 One of my favorite things about the iPad Pro is it's screen. It's sleek, smooth and glides-easily...like soft butter. lol However, I have seen few YouTubers suggest putting "paperlike" screen protector on it to make it seem like "paper". If you have an iPad, do not get this! Doing so will waste the money you spent as the "paper feel" makes swiping on the device extremely rough, it will make you forget you're even using an iPad in the first place as it will make the device "slower".
I suggest getting a tempered glass protector instead. Or even a thin, glossy plastic film. But never this "paper" type of protector. I got mine online for Php 550. I only found out that it's not worth it after I applied it on the screen. I'll use it for a while so as not to waste money spent on it, but I will definitely not get it again.
Other than that, I have no other issues about this device.
If you have been thinking of getting this or just waiting for the final sign that it's the best gadget for you, THIS IS YOUR SIGN! *lol*
It's perfect if you are a student and need a bigger screen for your online classes. It's also good for work-from-home jobs that don't require complex tasks. I also recommend it for Content Creators, IT, Enginners, Artists, etc that need a second monitor / device aside from their desktop or laptop screen.
I hope you also enjoyed my ASMR Unboxing!
Check out my YouTube channel (link here) for more relaxing and relatable videos.
Don't forget to FOLLOW me on my social media accounts to stay updated!