Living in a tropical country, I've always wondered how snow feels. Would I go outside to run and play in the snow? Or would I sit by the window, sip hot chocolate while watching the snow flakes? I guess I will never know until miracle happens and snow suddenly falls in the Philippines.
I am sure many people that live in chilly countries don't always like snow as the weather could get really cold. Here's a Christmas display option that won't make your hands feel cold. You may also display it anywhere you like because it won't melt, ever!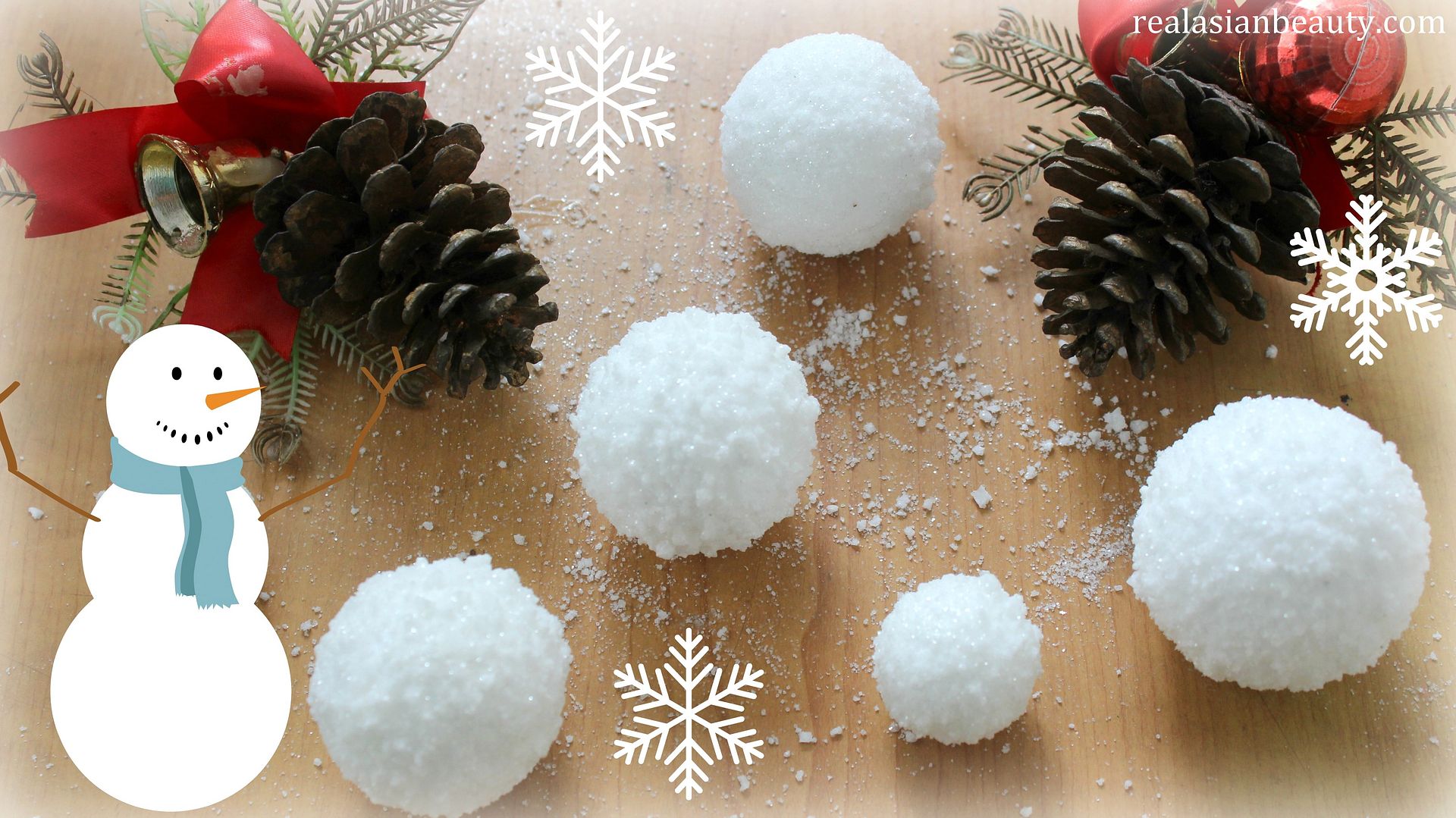 Here's the tutorial :
I think the snow balls looks pretty decent. Looks almost like the real thing. Plus the materials are so easy to find, so that's another plus point!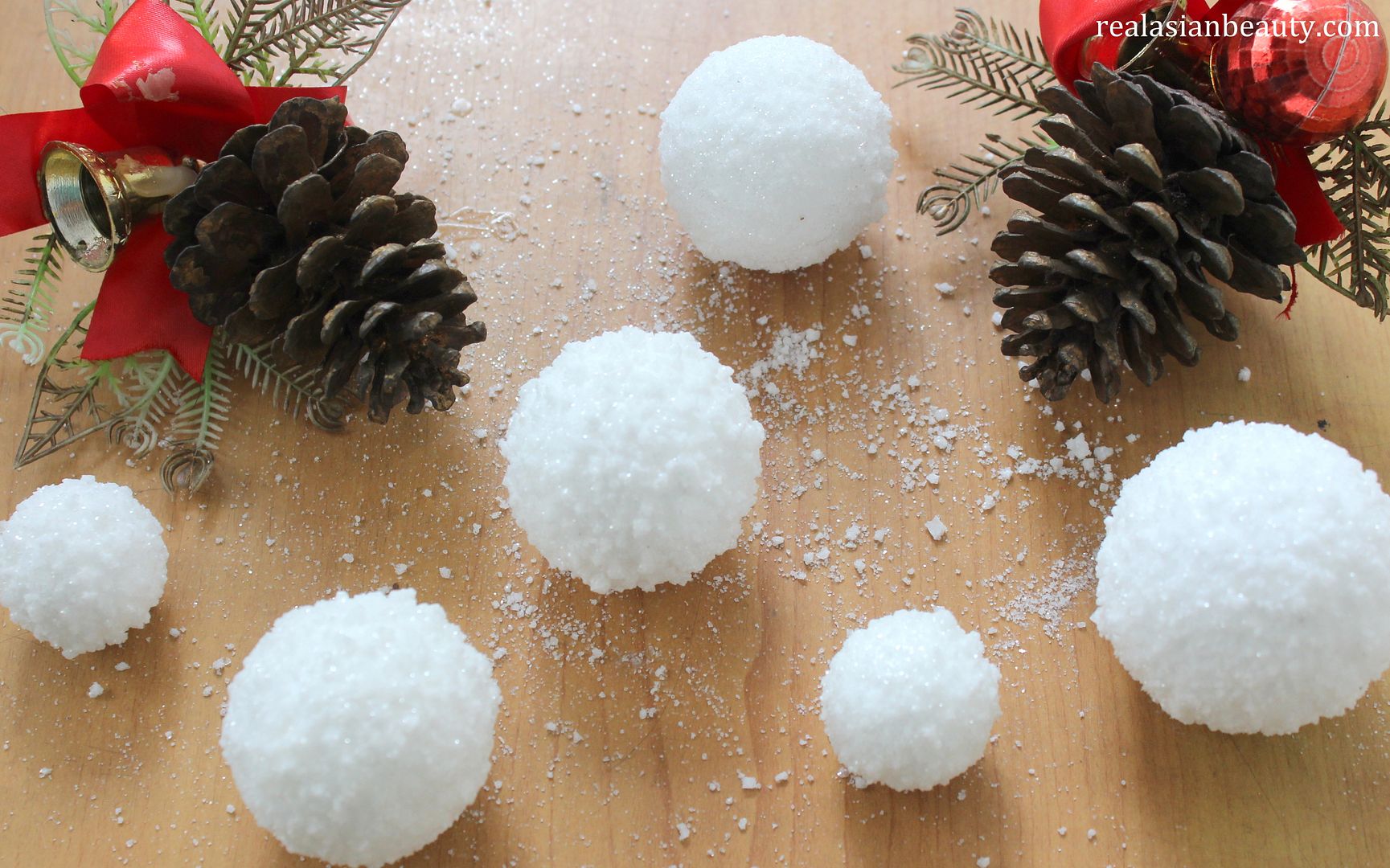 I hope you like this very simple Christmas DIY. It's already December 5th. A few more days before Christmas! :)
Kristine