Hi everyone, we have a little early Christmas gift for 1 lucky reader care of SouFeel.com!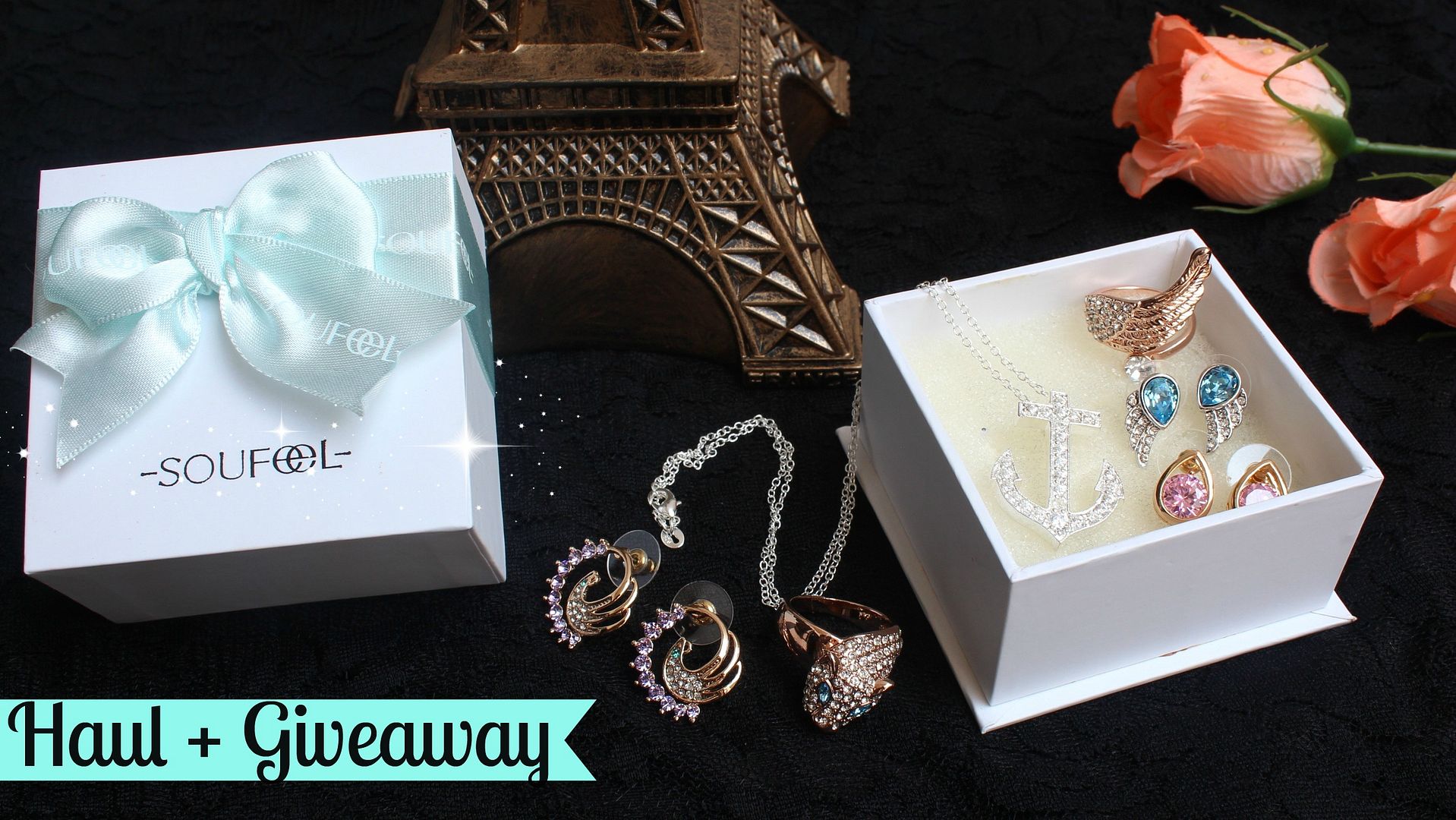 SouFeel.com contacted me a few weeks ago and told me they would send me some early Christmas gift. I got more excited when they told me they would give some items to a reader, too. But first, let's see the items that I got from their website.
Please watch the video! :)
What I got

:
Sterling Silver Anchor Pendant Necklace - $17.95 (link)
One Wing Gold Ring with Swarovski - $11.95 (link)
Swarovski Crystal Leopard/Panther Ring - $15.95 (link)
Swarovski Phoenix Earrings - $12.95 (link)
Angel Wing Swarovski Earrings - $11.95 (link)
Water Drop Earrings - $11.95 - (link)
Open Heart Pave Stud Silver Earrings - $17.95 (link)
Leather Charm Bracelet Chain - $19.95 (link)
Pink Heart Silver Charm - $13.95 (link)
Silver Charm - $11.95 (link)
* * *
Here are the

giveaway mechanics

:
1.) Subscribe to my YouTube channel, RealAsianBeauty
2.
) Subscribe to SouFeel's YouTube channel, SouFeelJewelry
3.) Like SouFeel on Facebook, here
4.) Go to SouFeel.com and browse your favorite item
5.) Go back to this post and leave a comment below and tell us your favorite item/s. Don't forget to include your e-mail address so we can contact you! :)
Very easy! Giveaway is open International until October 20, 2103. You may choose 1 or more items not more than $60! :)
Good luck!
Oh, don't forget that EVERYONE may use my 10% OFF discount code : BEAUTY10 on all items!
Kristine