I'm finally slowly getting myself back on track! I tend to get too emotionally sometimes and just focus on how I'm feeling at the moment. If you noticed, I slacked off in making videos and posts the past few weeks...because I focused too much on one event. I gotta get back now!
Anyway, here are some very easy DIY room decorations that will surely add color to your bedroom, living room or office desk!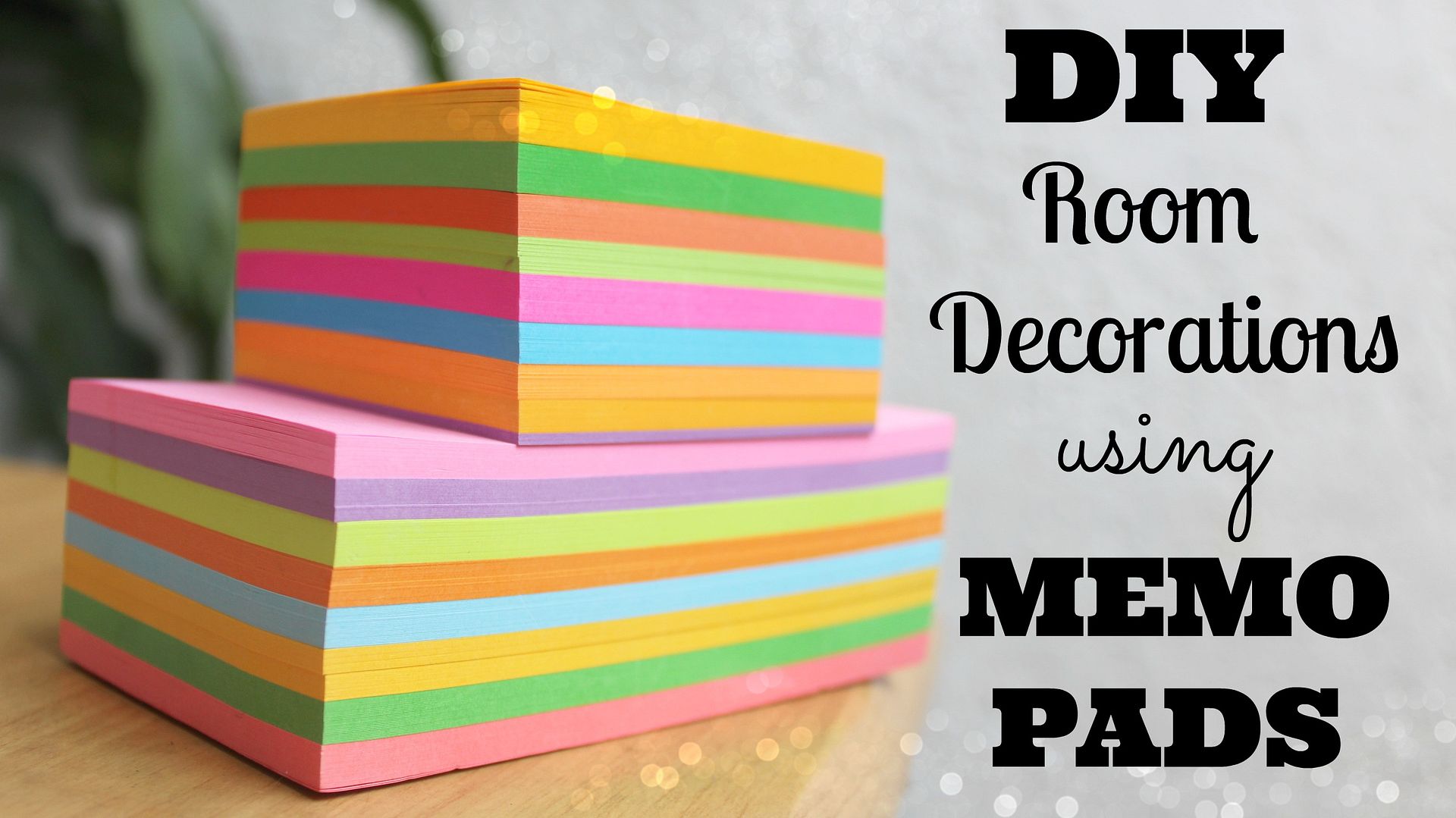 This is probably one of the easiest DIY videos that I did. I'm sure you guys will also love the fact that I only spent less than $5 for the entire thing!
Heart-shape Garland

Colorful Confetti for your vase/glass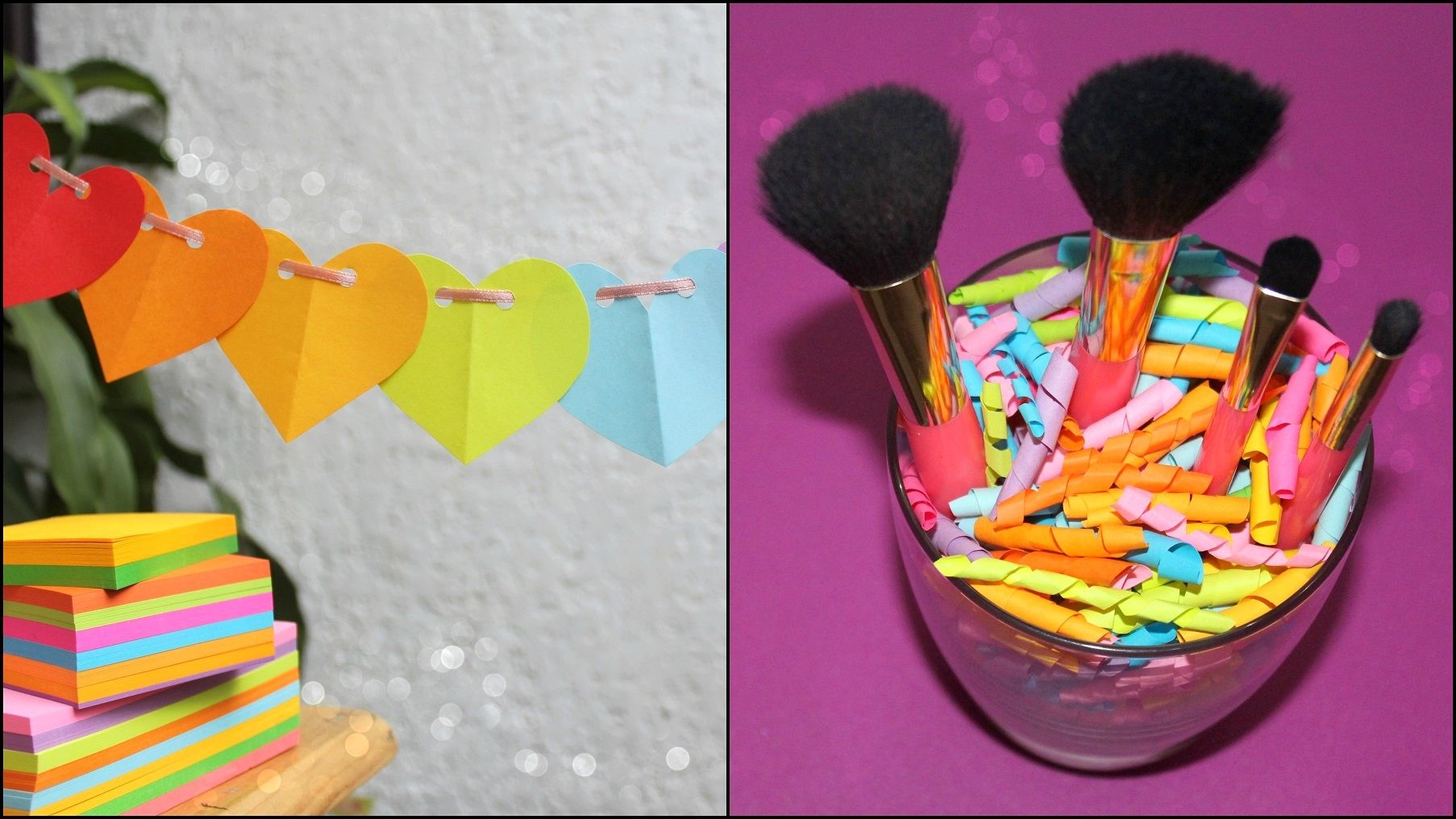 Watch the tutorial :
The first project is this jar filled with rolled confetti.
I'm sure anyone can do this since it only takes cutting and rolling!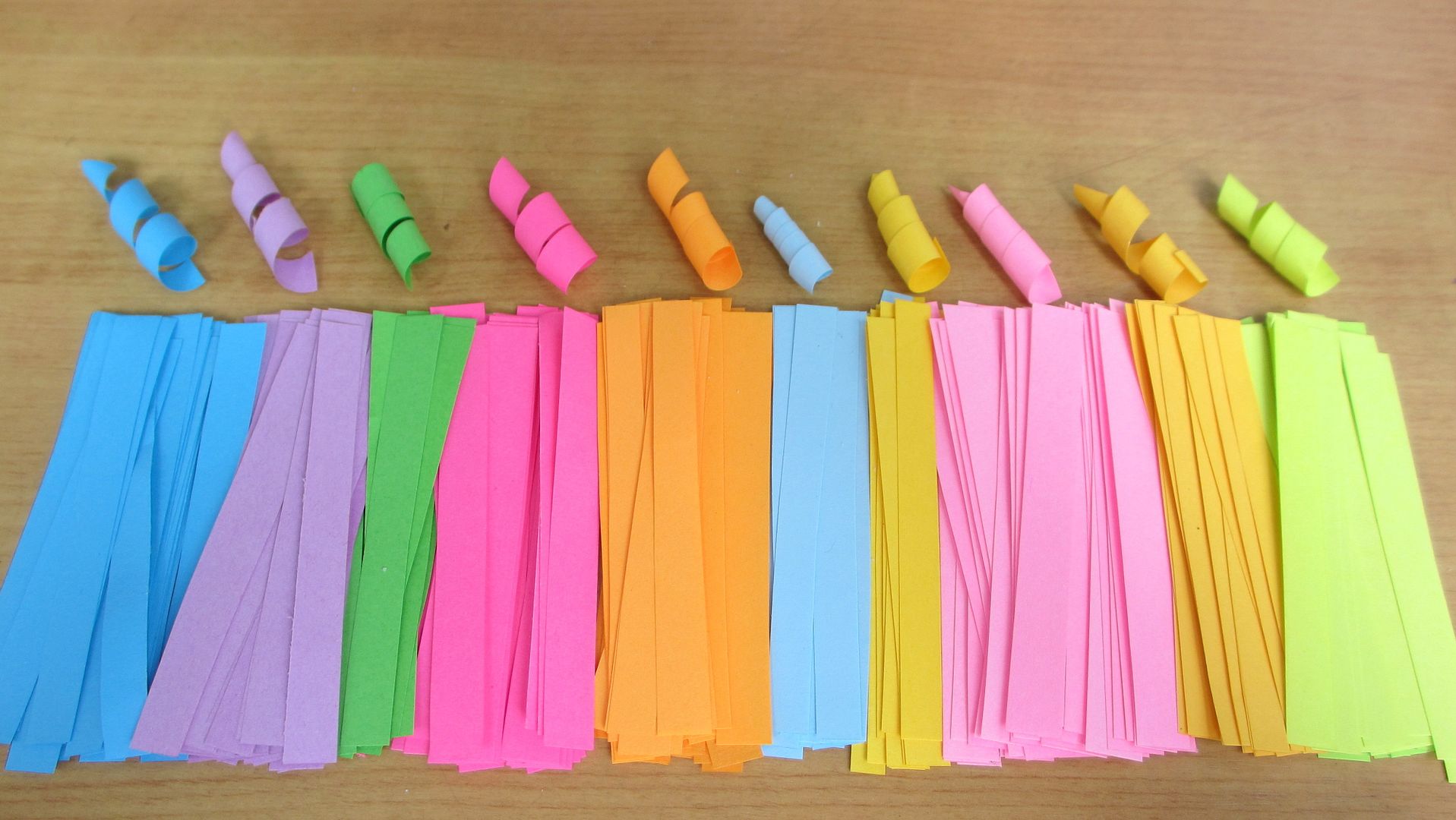 Use a glass or jar to store the rolled strips. You could even use a recycled bottle if you feel like being an environmentalist. :)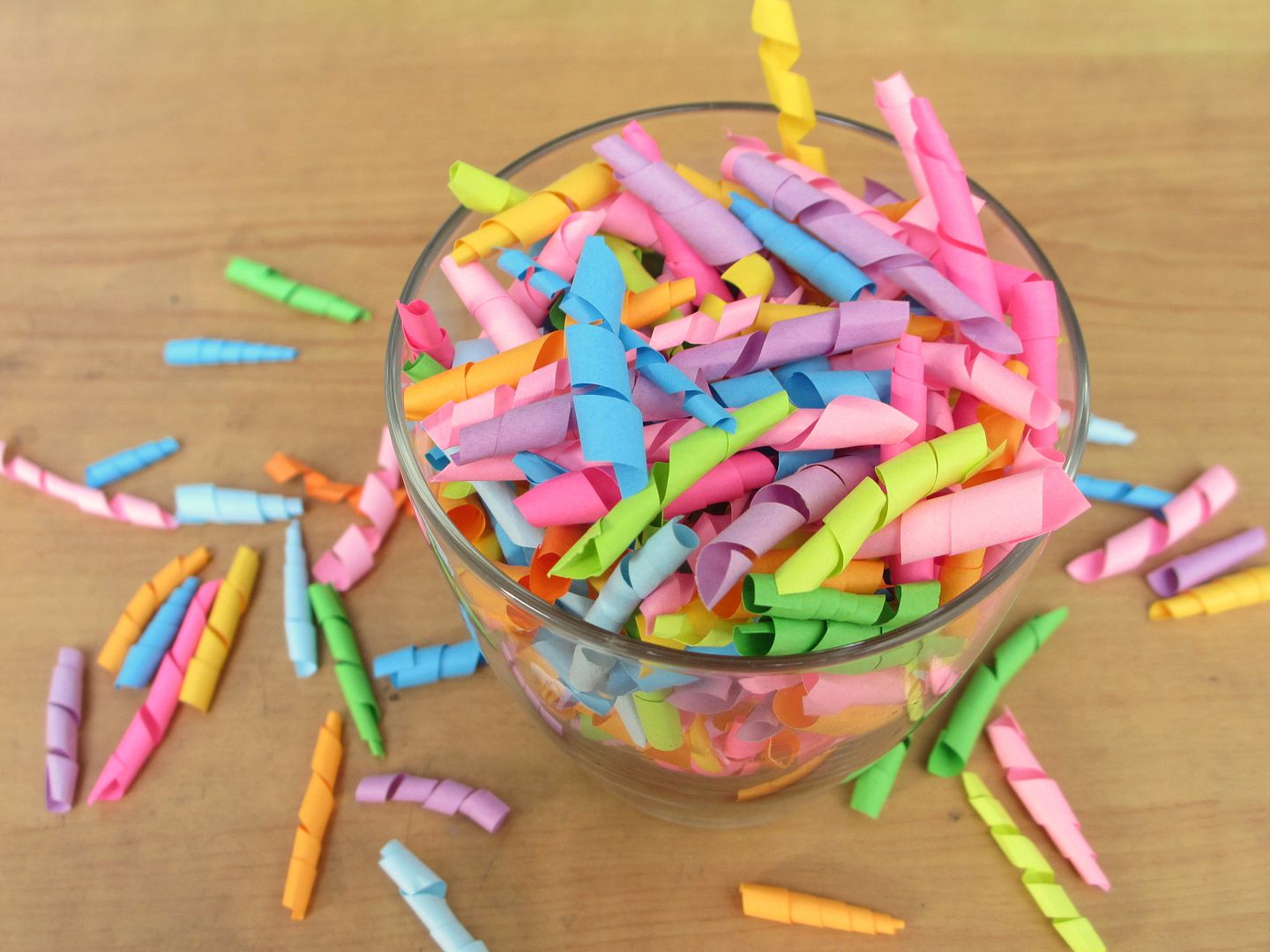 I thought the jar was so pretty so I decided to use it to store some of my makeup brushes. It's also perfect to hold your pencils and pens!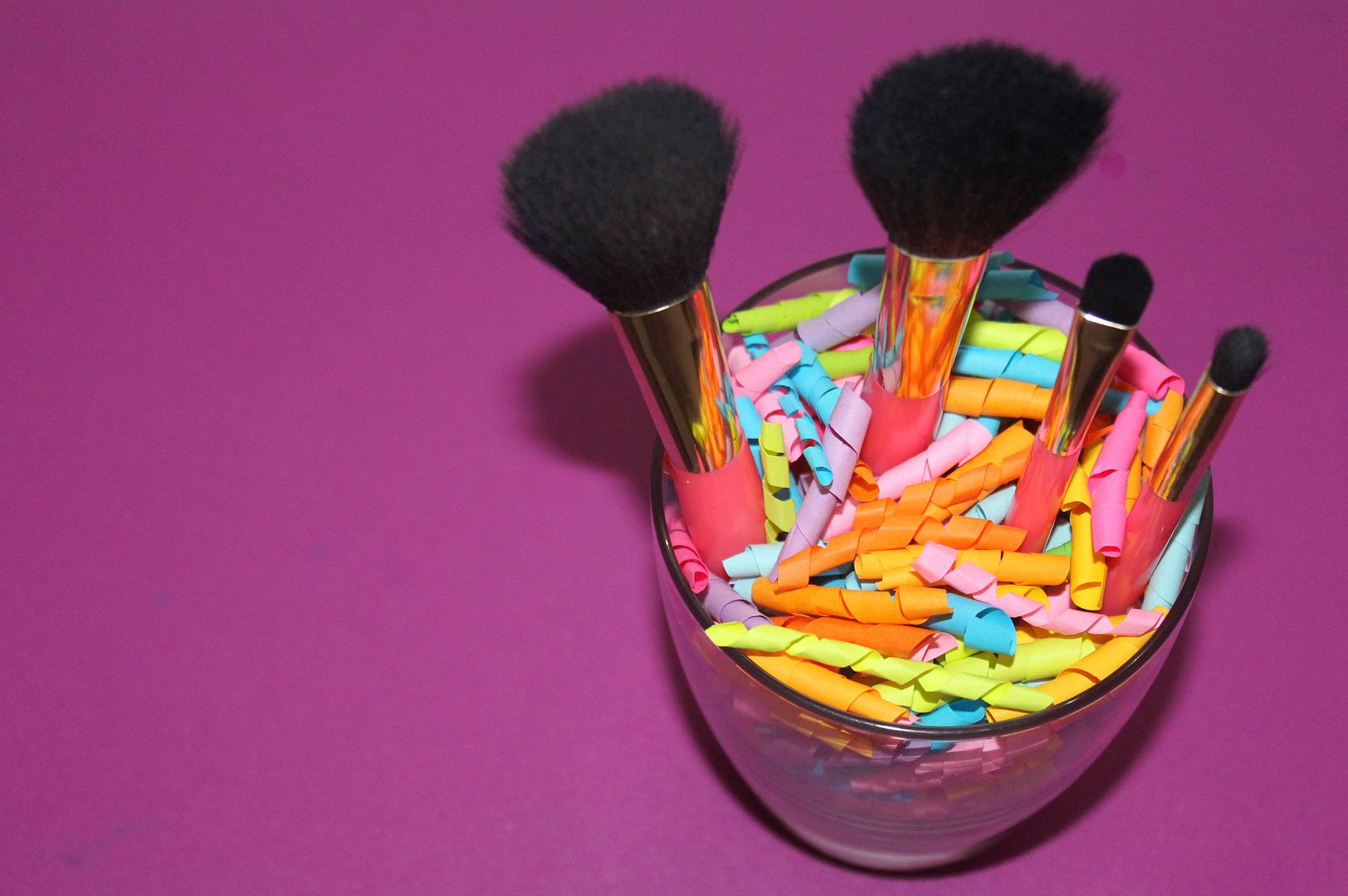 * * *
The second project is this heart-shaped garland. I decided to make mine in rainbow colors. But I'm thinking of doing another one in plain pink color. What do you think?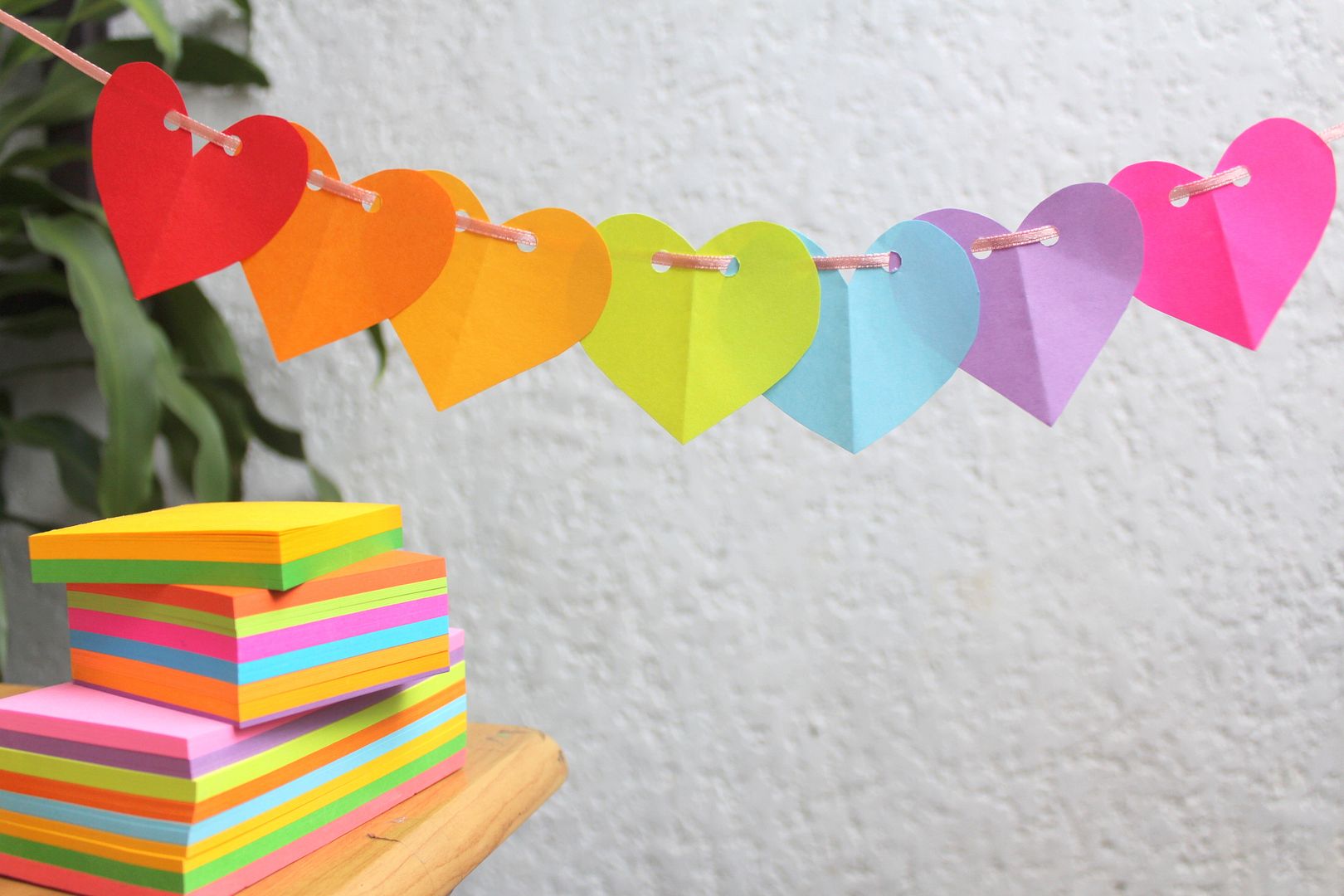 It looks so cute when hung on the wall! I was only able to make for sets of rainbow hearts. I'm also thinking of filling the 4 walls of my room with the garland... Would it look too childish?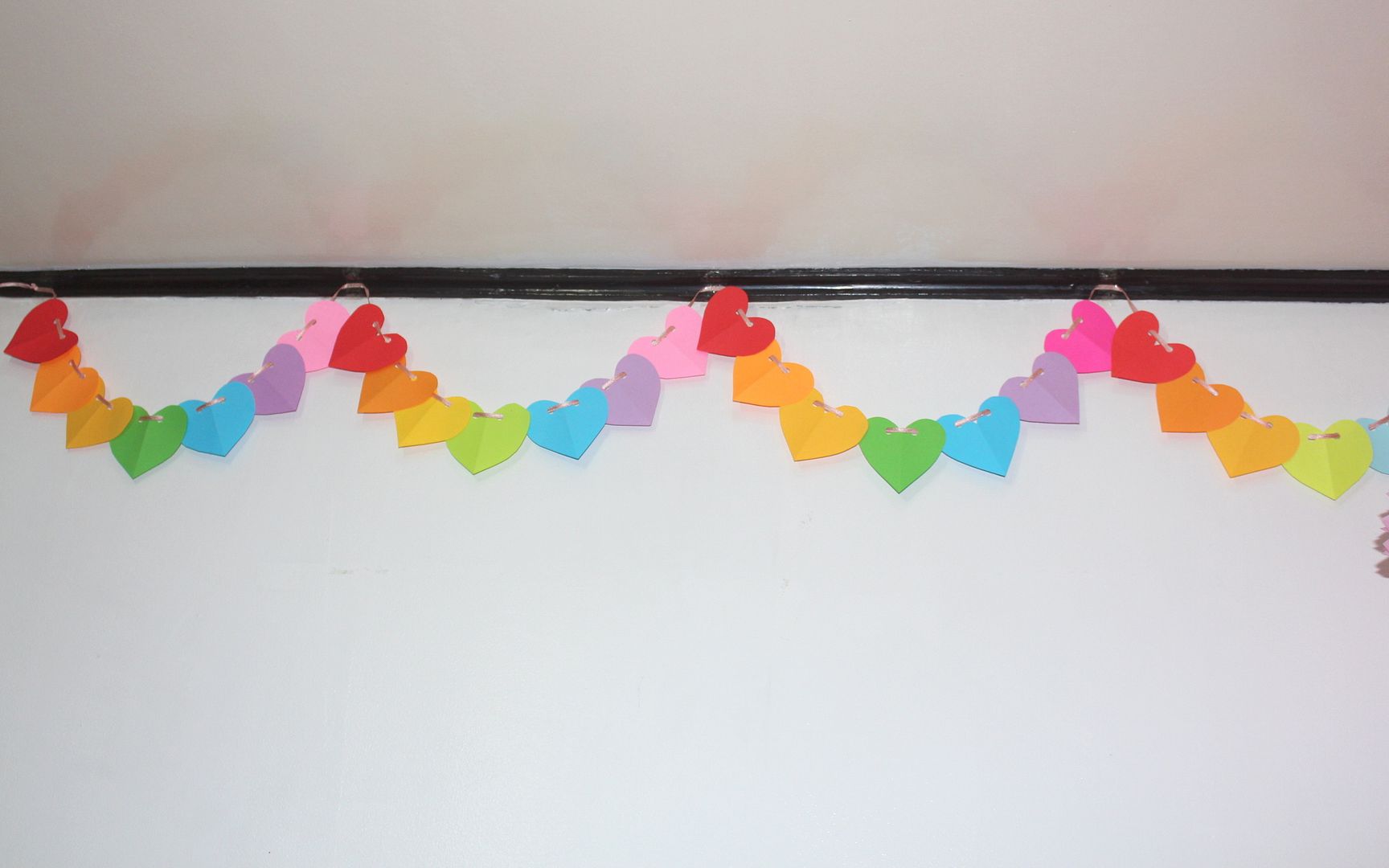 Those are the very easy and inexpensive room decorations!
Let us know what you think!
And if you decide to try any of these projects, please tag me on Instagram or Facebook!
Kristine