Eid Mubarak to my Muslim readers! And a happy 1 day mid-week day-off to my non-Muslims readers. hehe. I really, really enjoy a mid-week day-off. It just feels different to spend a lazy afternoon at home on a weekday afternoon than on a weekend. Plus, you get to watch the TV dramas that you missed while at work. Ahh, don't you just appreciate those simple joys of life?
Anyway, here is one thing you rarely see me in : simple and straight hair. I don't know why, but I always feel the need to curl my hair on shoot days. I guess, us girls feel extra beautiful when our hair is curled, right?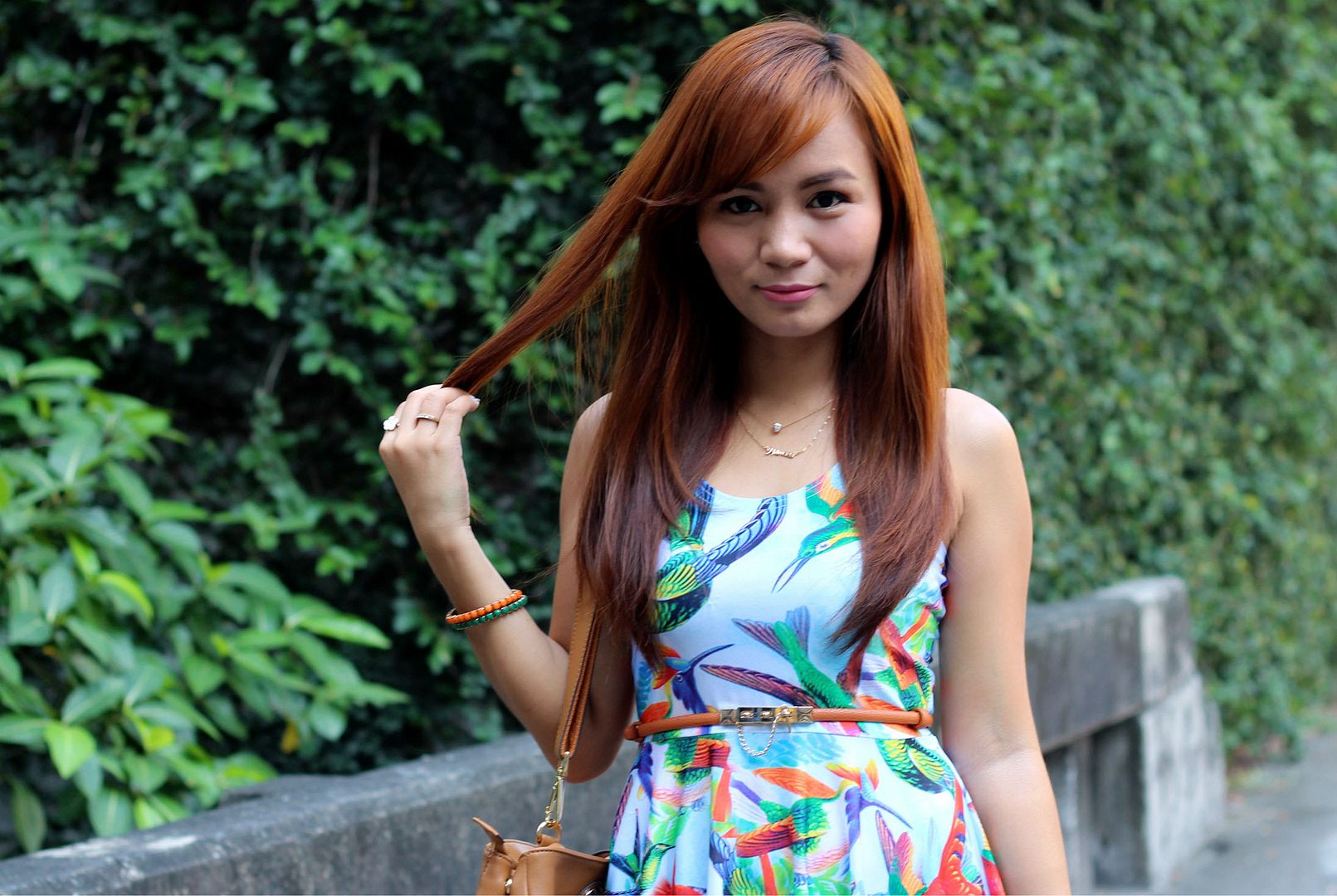 But since there's already so much print and colors going on my dress, I wanted my hair to stay simple to keep the focus on it.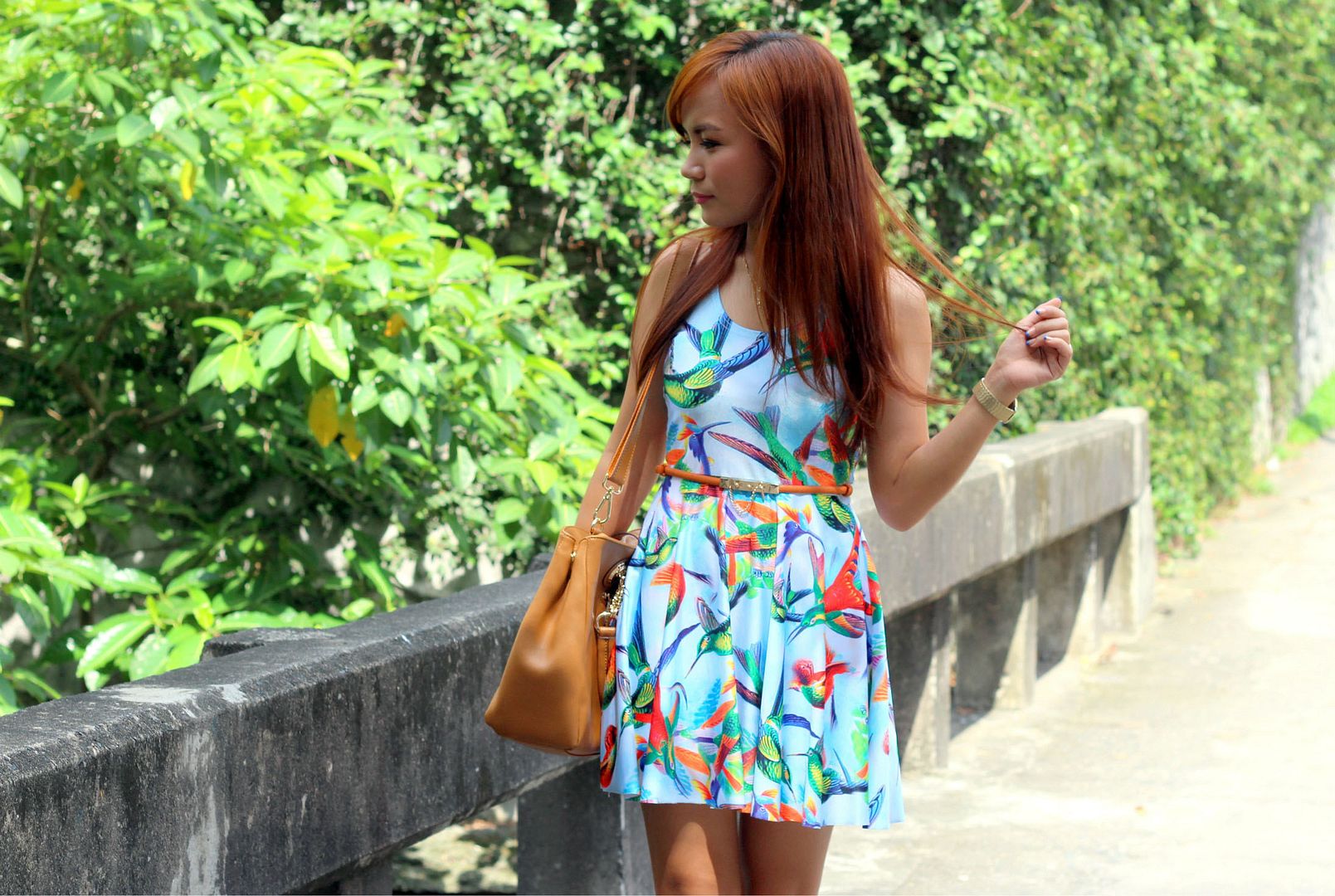 That, plus my mom also told me that a girl should look plain and simple some days so when she dresses up, people will still be surprised. You know, keeping that element of surprise. How do you still expect people to say "wow" when they see you in fancy, curled hair every single day? Put it down and let it loose once in a while.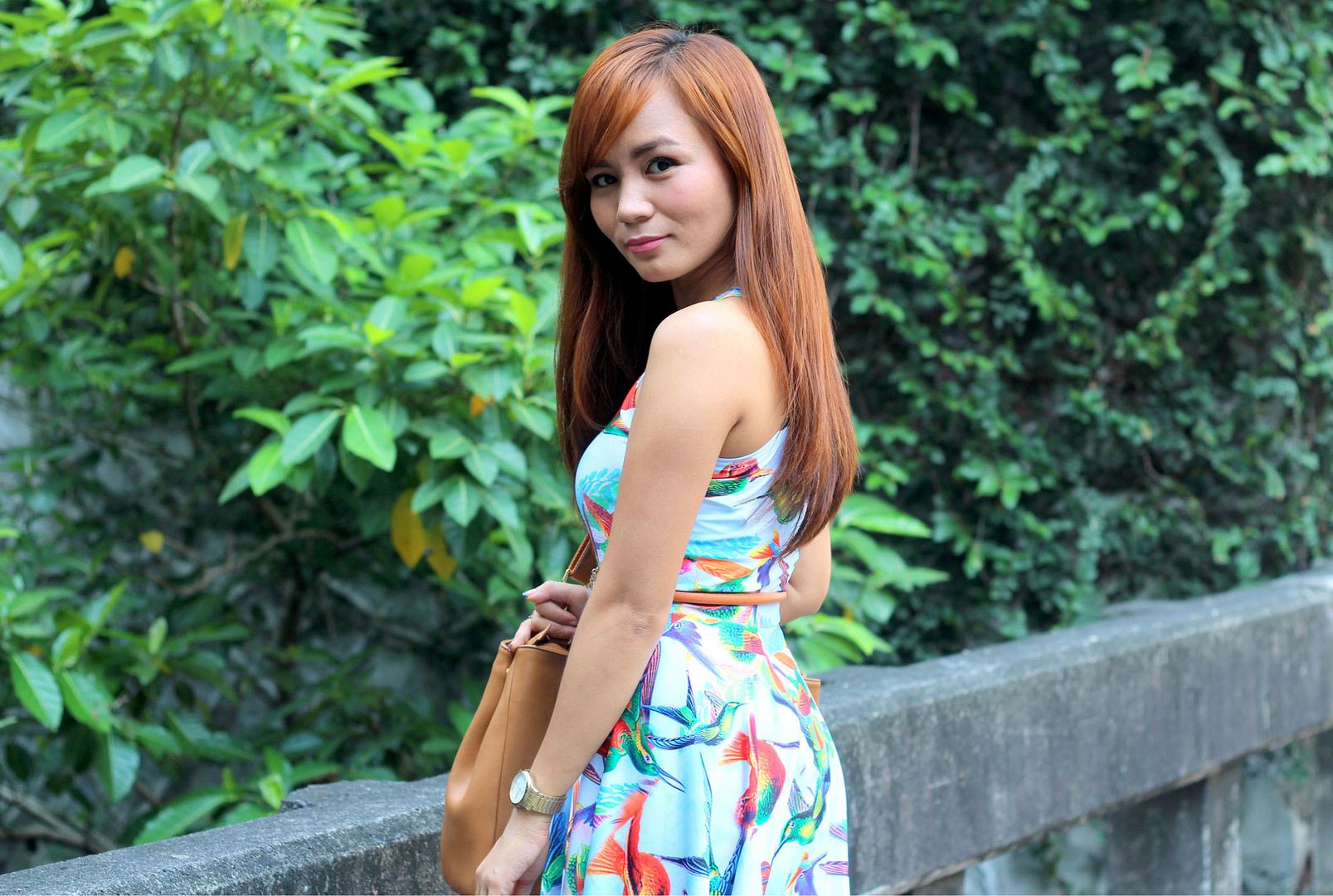 Also, in a few days, I'll be announcing something that I am very excited about!
__________________________
Thanks to Flora for the photos!
♡