Here's an outfit I wore almost 2 months ago. I reserved it for times like these when I couldn't go out to take any pictures. Or when I couldn't find anyone available to take my photos. Oh that reminds me, I want to share

my uncle's Flickr account

. He takes amazing photos even though he's only a hobbyist. He's from Australia and I only discovered he takes great pictures like those when they recently came back home. I wish my photos would be as vibrant and as clear as the photos he takes. hehe
Anyway, my outfit reminds me of what Greek goddesses would wear. White and Gold is simply a classic and elegant combination that it never goes out of style.
Likewise, a little white dress works like how a little black dress does. It could be styled up or styled down depending on the shoes and accessories that you match it with.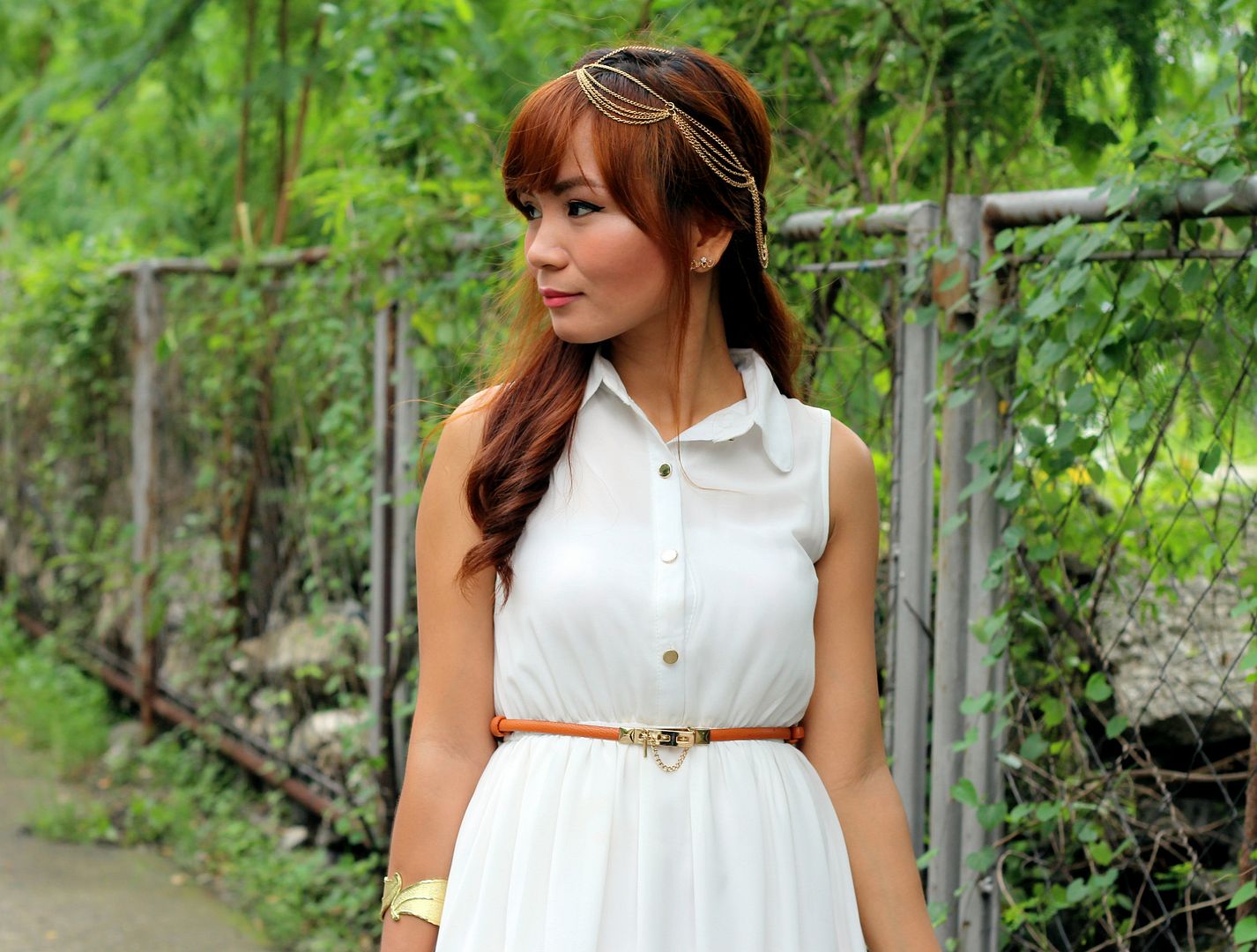 Low-high White Dress - The Landmark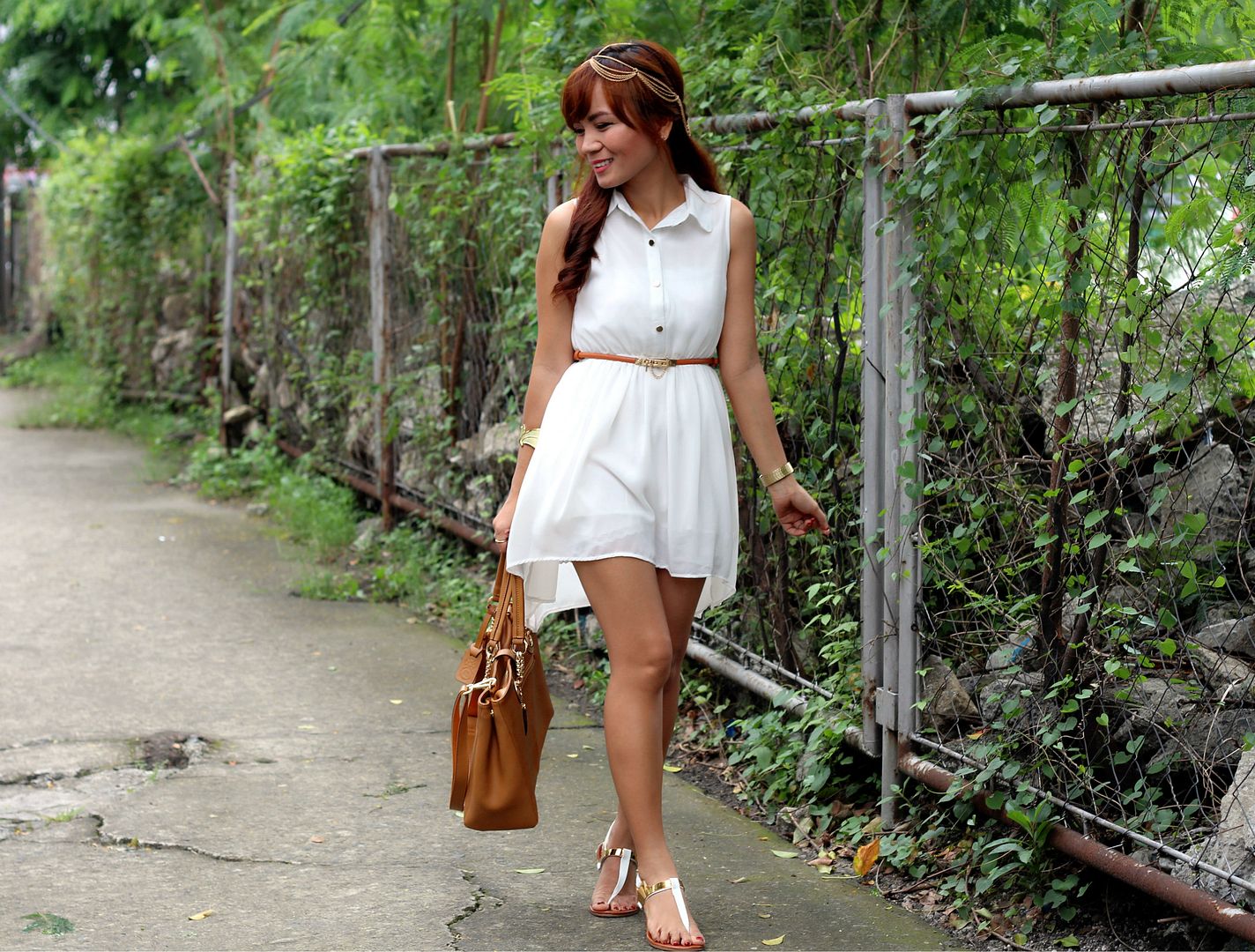 What do you think?
__________________________
Thanks to Flora for the photos!
♡