Yesterday, I was in my room packing my stuff to bring to a trip. I was also wrapping late Christmas gifts for some people. My Mom suddenly called me to answer the door because a mailman was there. I received a big box from UPS. Normally, I would keep track of my parcels and estimate when I'd receive them. I have already gotten the parcels I was expecting so I was not sure what parcel I got that time. (If I had known, I would have filmed a reaction video. hehe) So, I was in the living room when I opened the box that I got. I saw a big box inside and still had no idea what was in it.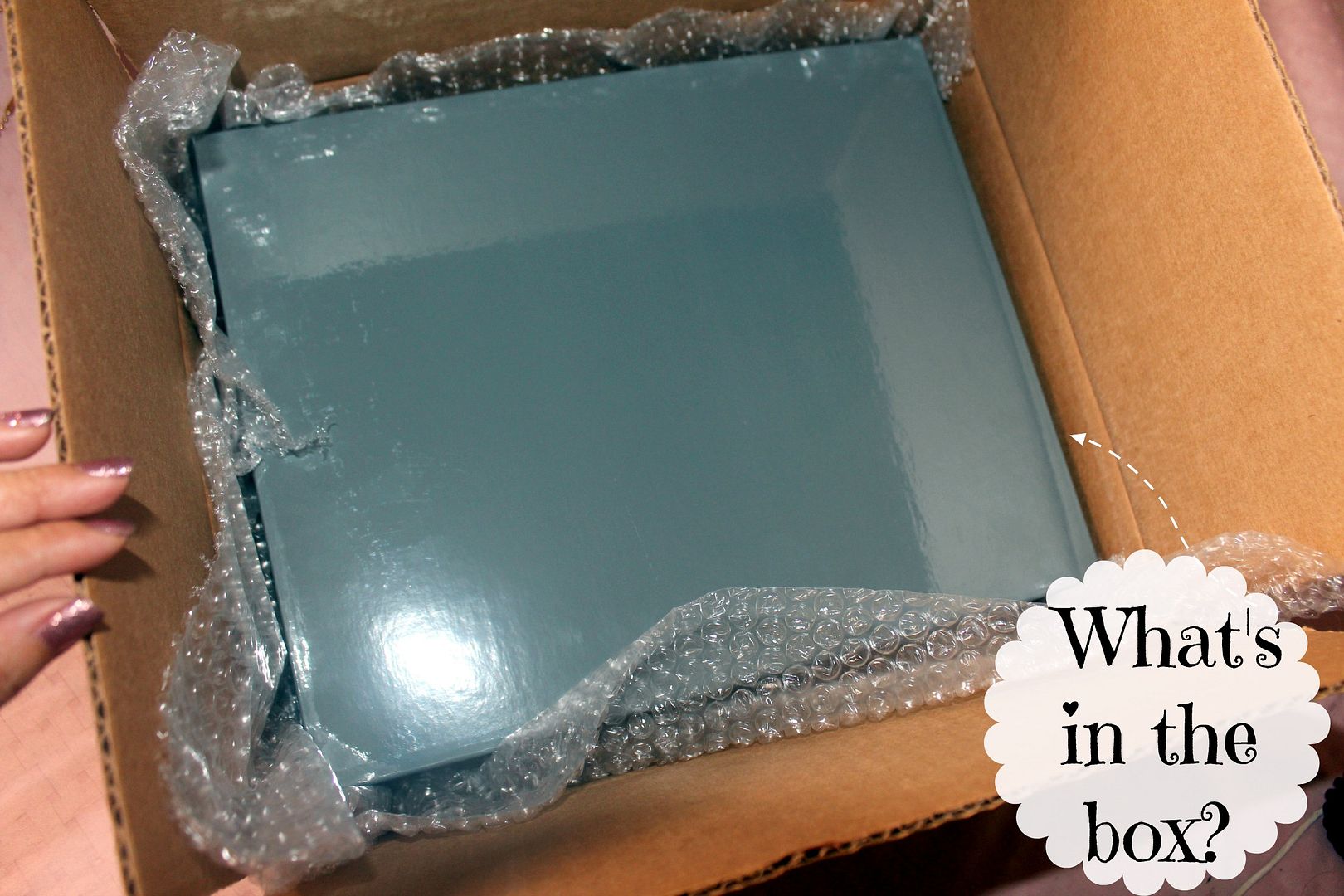 All I knew was that the parcel definitely came from the US. Because, you know, parcels and love packages from the US usually have that distinct smell to it, right? I may be weird but I really love the scent of packages (especially the clothes) that come from the US.
So, anyway, I opened the box inside the box but still had no idea what was inside.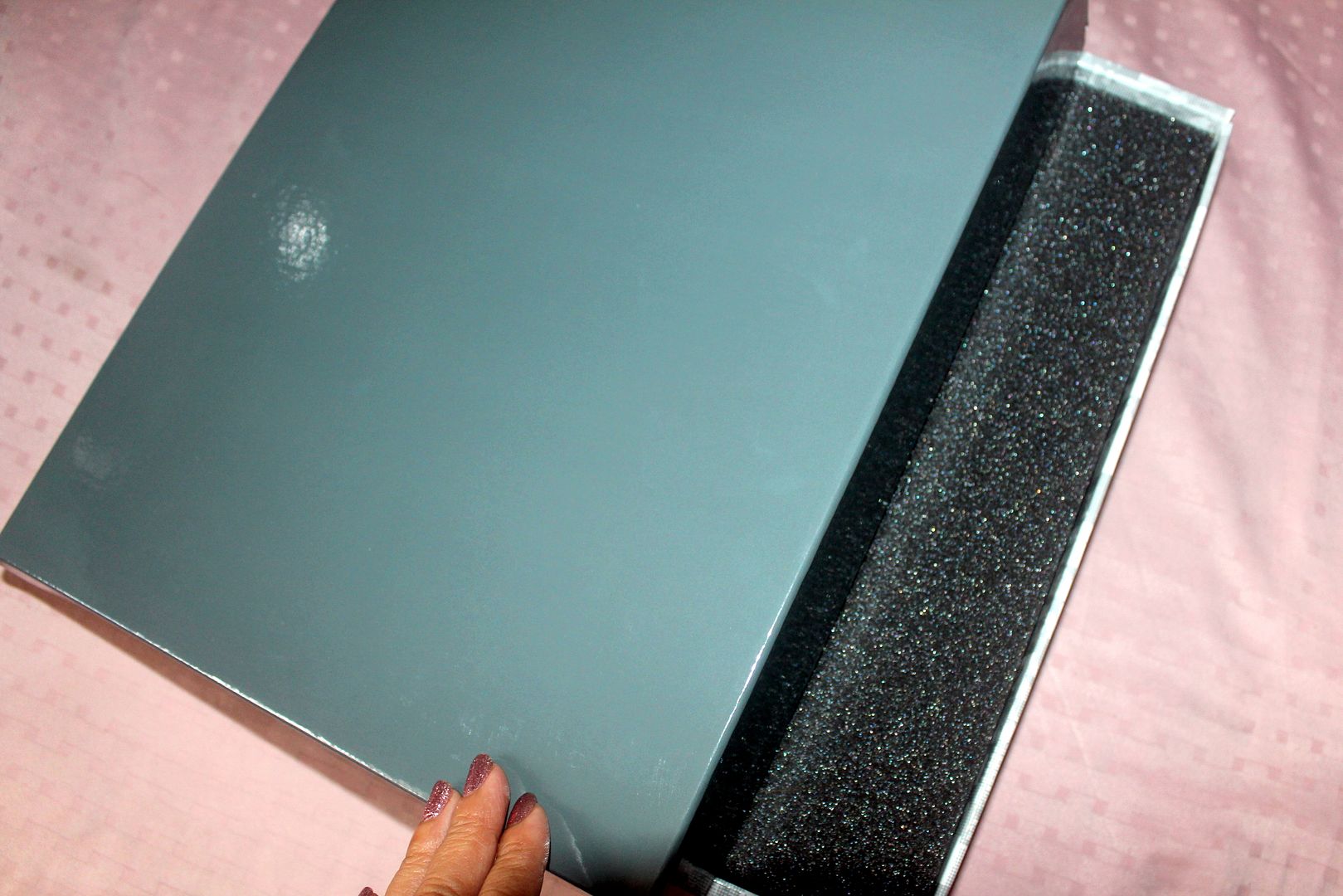 When suddenly this shiny metal thing greeted me!
O. M. G.! IT'S THE YOUTUBE SILVER PLAY BUTTON!!!! I can't describe into words my reaction when I saw it. I was so happy my lips were almost up to my ears!
The letter that came with it was also too awesome!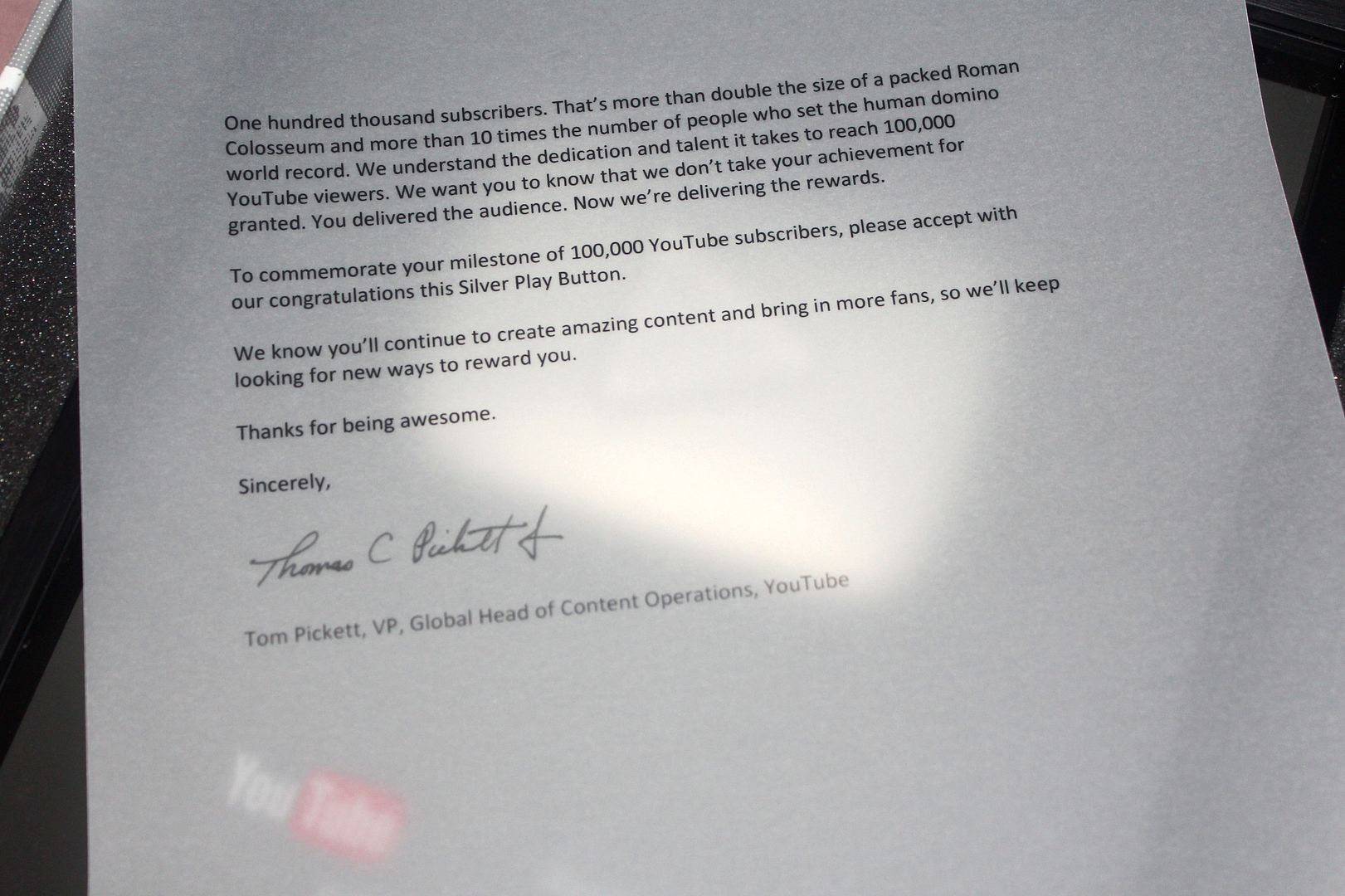 So we get this silver button for surpassing 100,000 subscribers on YOUTUBE! Never in my life have I imagined I'd receive something like this. It's like your favorite pop star knowing you exist. hehe Google and YouTube knows my existence and they sent this to prove that.
This, however, is not just mine alone! I posted this here to share it with you guys. To share the happiness and our milestone. A YouTube channel is not a channel without the viewers and subscribers! You guys gave me this so I am sharing this with all of you!
You guys are all awesome and amazing! I am really thankful for this blessing and will keep on working hard to at least give back the joy and happiness that you guys are giving me.
THANK YOU SO MUCH and Congratulations to us!
Thank you, YouTube and Google, as well!
Have a nice day, everyone!