As you are reading this blog post, I am probably on the plane going to Singapore! Yay! I'm travelling again! With the

recent incident that happened to me when I went to Hong Kong

, I thought I won't be travelling anytime soon. But here I am, packed and ready to discover a different world again!
One of the not-so-fun parts of travelling is definitely the "packing"episode. People, especially women, need to bring a lot of stuff with them to survive at least a week or two away from home. So, how do you do that when you only have a small suitcase and limited baggage allowance??
Here are some TRAVEL HACKS you should know to make packing and travelling easier and more convenient!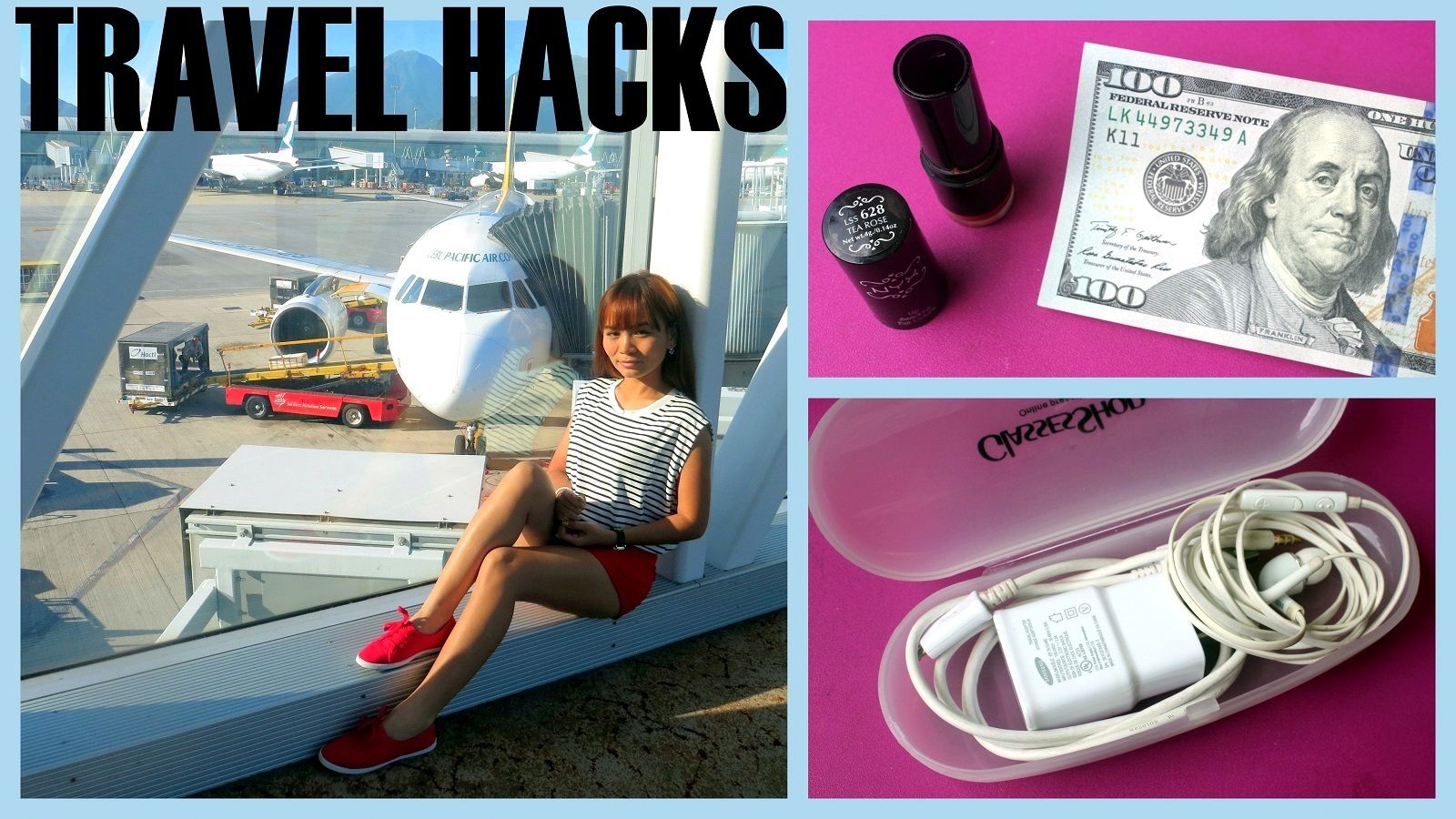 A smart way to store your earphones and to re-purpose your eyeglasses case is to combine the two! Roll your headphones neatly then store them inside a nice and sturdy eyeglasses case.
Need to hide your emergency money inside a thing that won't easily get stolen? How about getting an old and clean lipstick tube? Roll your bill then put it inside it. Nobody steals lipsticks from travelers, right?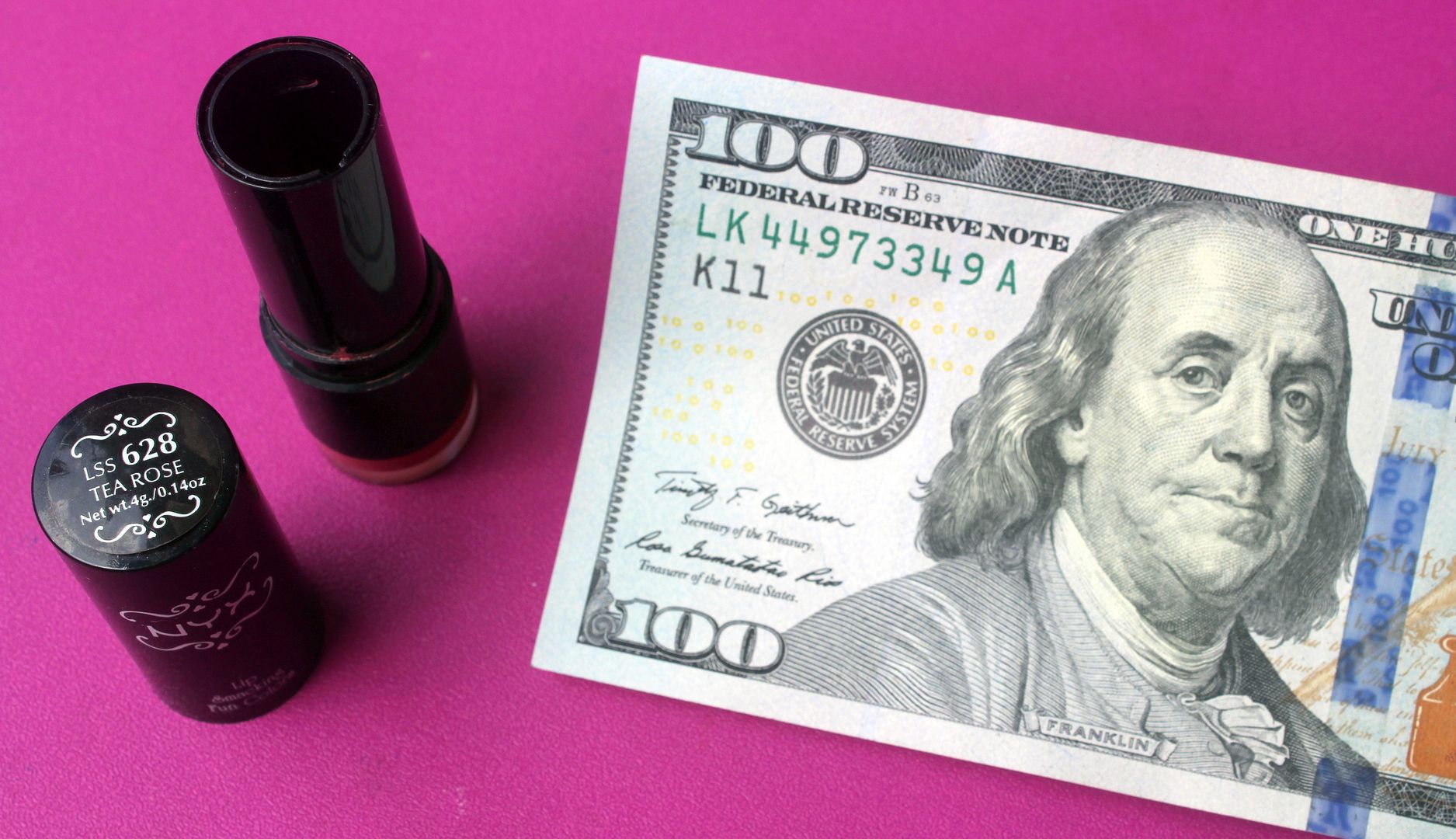 Want more fun and easy travel hacks? Please watch the video below!
Some people may dislike carrying bags with them aboard. They would probably try to fit eveything in the luggage to keep their hands free throughout the flight. I'd say that isn't a very good idea. I have already experienced luggage mishandling by the airline company I flew with (Cebu Pacific) so I am now a vigilant passenger. You should be, too!
It is best and safer to bring a carry-on bag with you. Keep your valuables in it so that no matter what happens to your luggage, you'd still have the important stuff with you.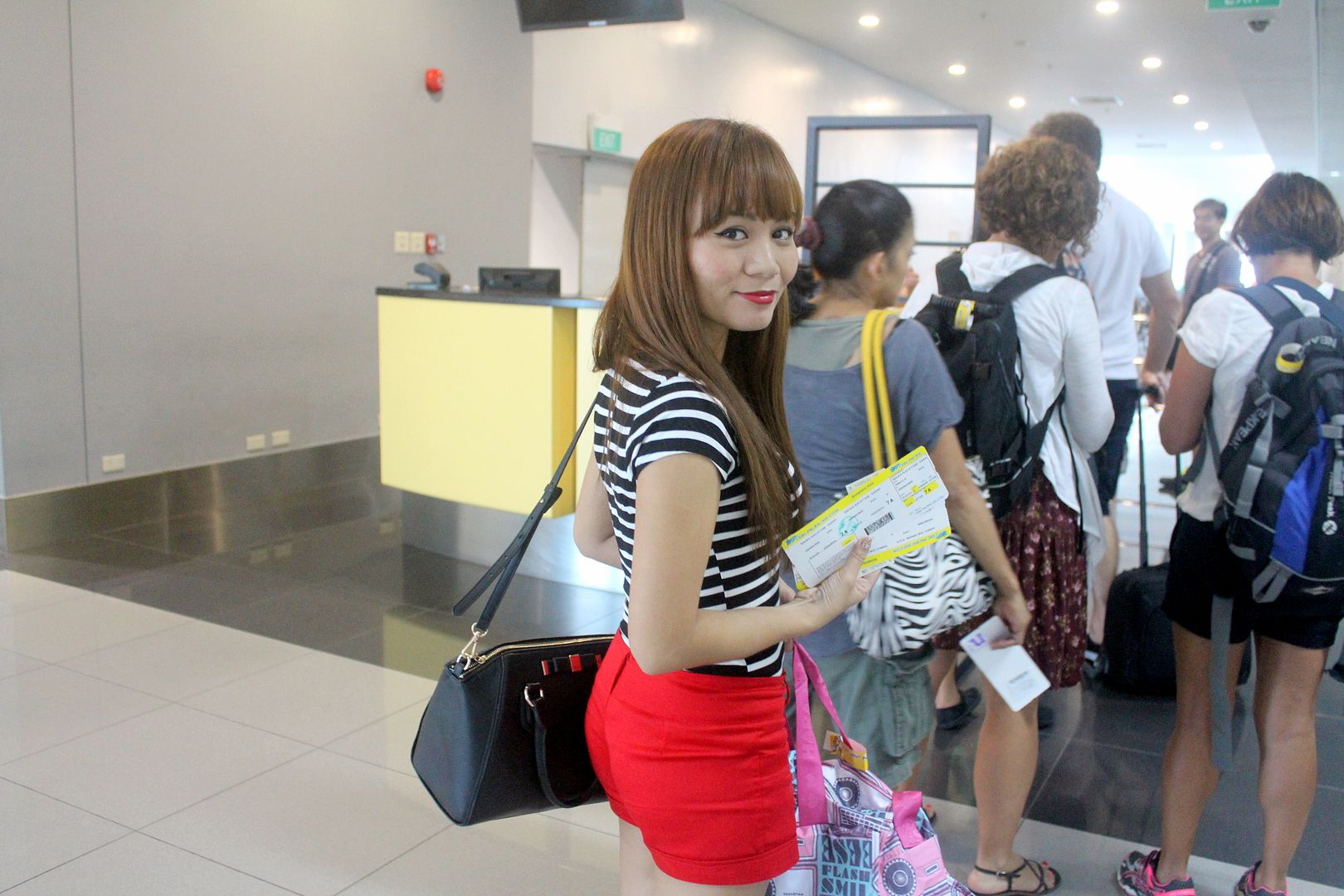 I also suggest putting at least an extra pair of clothes in your carry-on bag and some clean undies. I had to suffer because of that! Imagine having nothing to wear for a week in a country that's not your home. Shopping for new stuff also isn't very smart. Because then, you'd be spending money on new stuff rather than on new experiences - which is the reason why you're traveling in the first place.
Yes, it sucks to wear the same clothes over and over for a week. So don't be like me. Always be safe and keep some extra clothes and undies in your carry-on bag!
I also advice travelling with insurance! I have friends that uncheck the insurance box when booking their tickets. For just extra few bucks, it's better to travel feeling safe than to have nothing to get in case something happens.
Now, you are ready to fly and discover the world! I am only just beginning to travel and I am loving all the new feelings, emotions, discoveries and experiences that I am getting!
Know any travel hacks that I failed to mention in the video? Share it to us by leaving a comment below!