Here's another nail art for the VIP's!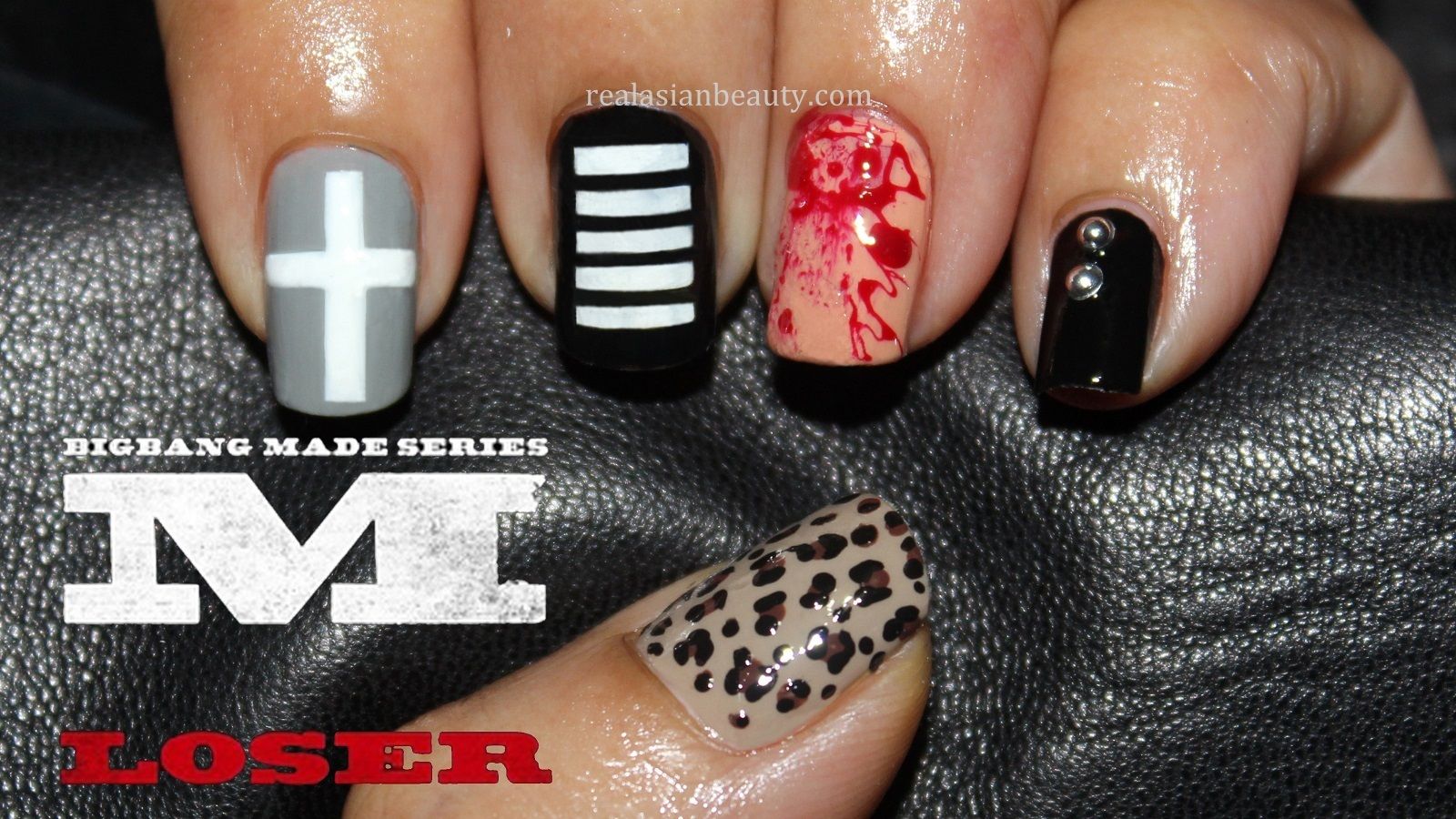 I'm not really a fan of Big Bang because I prefer the cutesy idol groups over the masculine groups that show swag like Big Bang. But I have to admit that the boys are really good looking and talented in music. I also always like their songs when they release new ones and always add them to my K-pop playlist.
They have been on hiatus for years and now that they are back with a new song/album, I didn't want to miss the chance to create another Big Bang inspired nail art.
Here are some of the inspirations I got from their outfits in the Loser video.
Watch the tutorial here ;
I wasn't able to include TOP because the prints on his outfits were too intricate.
I hope you like this simple nail art I did.
If you are on Instagram, please do follow me! My user name is @RealAsianBeauty. I am very excited to reach 4,000 followers! Only 33 followers to go. Be one of the 33, will you?