This year, I promised myself I'd spend more on experiences and less on material things. When I say experiences, TRAVEL and CONCERTS are some of the things on my mind.
This weekend, EXO'Lusion Manila is finally happening! What are you going to wear to the concert? One of the things that must be considered when dressing up for a concert, especially to a K-pop concert, is comfort. That's why I decided to upload a video to give you some K-pop Concert Outfit ideas.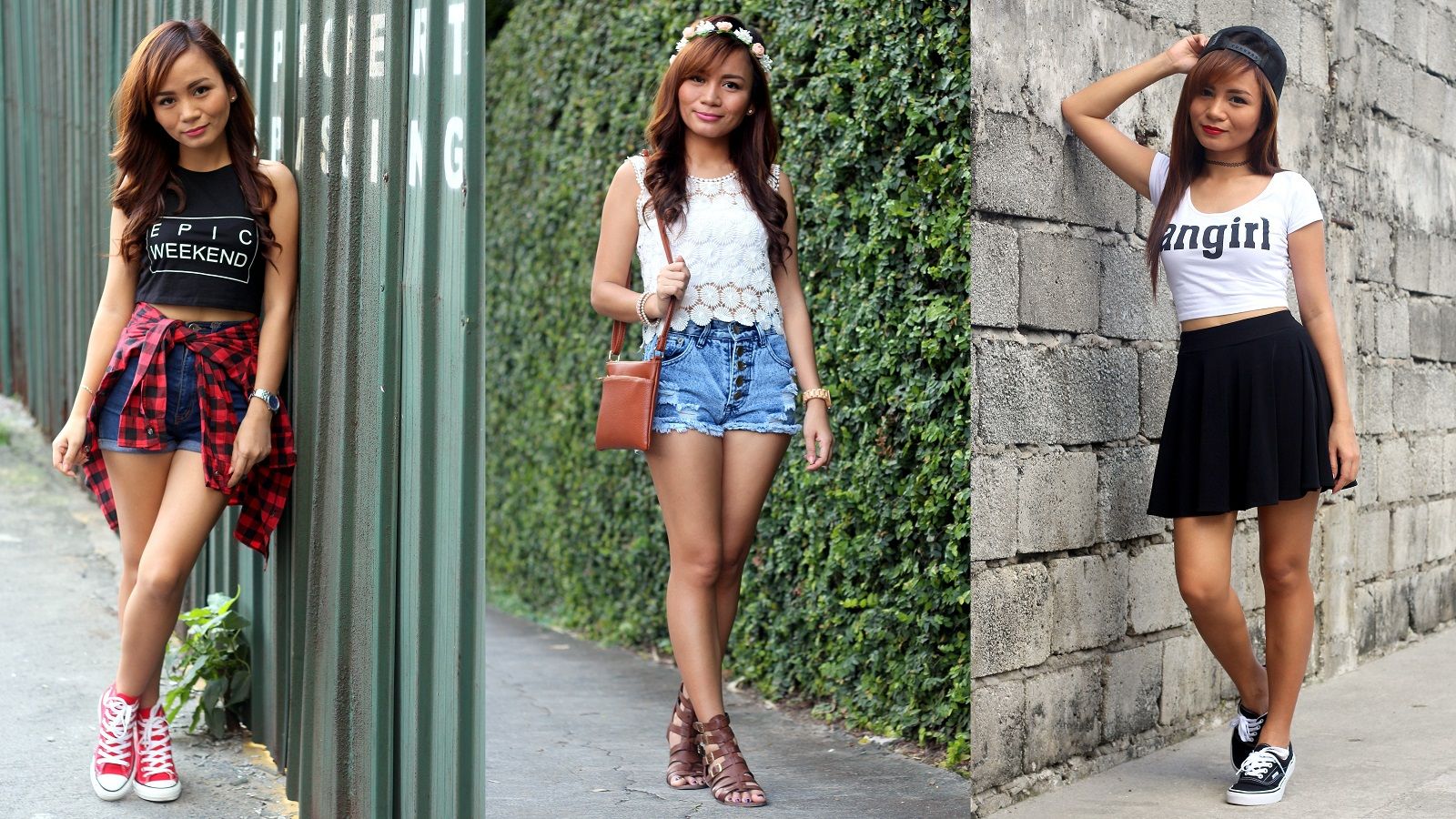 Would you believe that it took me 3 months to finish this video?? This was supposed to be uploaded before the Infinite Effect Manila Concert but I got so caught up with things that I didn't have enough time to finish editing. Good thing, though, Pulp announced the EXO'Lusion concert right after the Infinite Effect concert!
Here is the video. I hope you enjoy it!
OUTFIT #1 : CASUAL and NEUTRAL
This outfit is for the concert goers that don't want to let other people know that his/her destination is to a K-pop concert. The style is casual yet comfortable.
Truth be told, this is what I wore to the Infinite Effect concert. It surely was an EPIC WEEKEND! Read my Infinite Effect Blog

HERE

.
This outfit was inspired by Girl's Generation Party music video where they were wearing lace top, super-short denim and flower crown! It exudes that perfect Summer vibe, though I understand it's not Summer yet. But being in a crowded place would surely feel hot and one would be sweaty. Wearing breathable top is something one would be thankful for.
I'd wear this if I wear to go to a girl-group concert!
OUTFIT # 3 : THE AFICIONADO
At a concert venue, the most popular outfits are Statement shirts, Logo Shirts and Bias shirts. Wearing a shirt that tells exactly what you are looks cool and trendy!
For some reason, black and white combination also reminds me of EXO. And adding a touch of red like red hat or red sneakers would remind me of Chen. Am I the only one?
I hope you like the outfits! Nothing over the top because comfort is what you want to be after for. Trust me. I have lined up and waited for 9 hours under scorching sun more than once so I know that wedge sneakers and tube top would make me look fashionable but extremely uncomfortable! Hehe
Will you be at the EXO'Lusion tomorrow and on Sunday? Follow me on Instagram @RealAsianBeauty and let me know if you're going. For #TeamBahay, I will try to film a vlog viceo so be sure you are subscribe to

our YouTube channel

!