Daiso has been around for quite some time already. But I used to not be a fan of it since all I can remember was me getting dizzy each time I would enter the store when was younger because they had a lot of stuff inside! But 2 years ago, my Mom and I went to Daiso store in Robinson's Magnolia just to kill time. I was so impressed at how many cute, unique and cheap stuff they sell!
Since then, I have never been to a mall that has a Daiso store in it without me going inside the Japanese shop. I just have to see what new items they have! My room now is filled with a lot of stuff I got from Daiso for just Php 88! I am still organizing my room but I can't wait until I'm able to film my very own ROOM TOUR video! Yes, you heard it! ROOM TOUR! Hehe I'm excited to show you the cute stuff in my room that were from Daiso!
Aside from room decorations, kitchen utensils, toys and toiletries, they also sell some Japanese Makeup. I got intrigued one day and decided to buy a few items. After that, I thought you would want to know if their makeup is good so I decided to film a tutorial / review video!
Here is everything that I got from Daiso! It's surprising how their make-up line is complete from BB Cream, Eyeshadow, False Eyelashes to Highlighter!
I know you are curious. I got 15 items and each item costs Php 88 each. So in total, I spent Php 1,320 (~ USD 28) for this video tutorial.
Here is the video. Enjoy!
(I'm sorry if the video quality is low because I still haven't taken my DSLR to the repair shop.)
I liked almost half of the items I reviewed. But some of my favorites are the false eyelashes and the eyelash glue. They remind me of Dolly Wink products!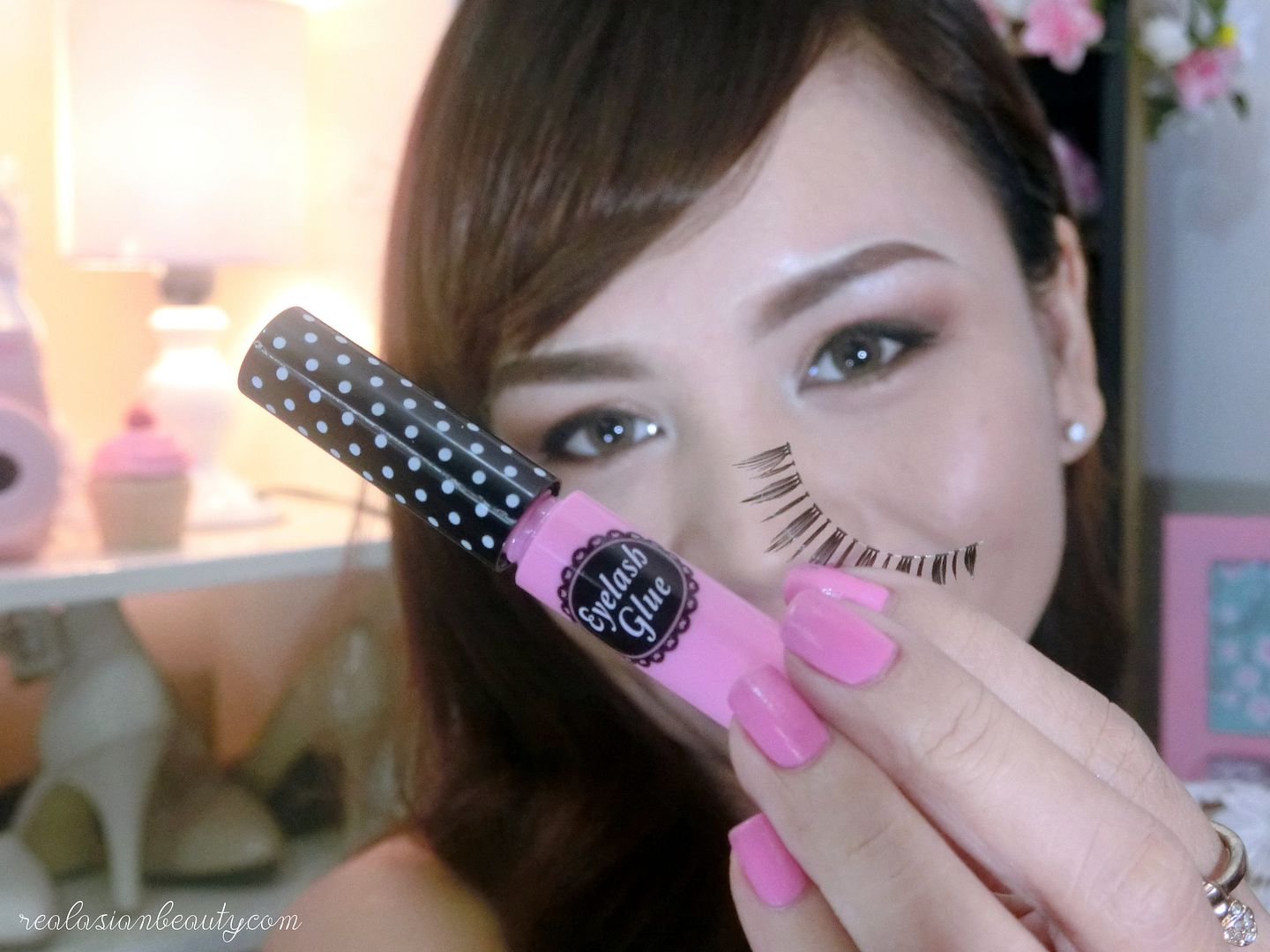 Such pretty flat lay! So cute, girly and organized! You're most certain that the background is also as nice, organized and cute as the stuff on the feathery cloth, right?
WRONG!! Hehe This is what most followers of Bloggers and YouTubers don't know. Sometimes, for just a single flat lay photo, we turn our room upside down, sometimes even inside out!
And that, my friends, was also how I lost my 32GB Memory Card! I was taking a flat lay photo one night when my 16GB memory card got full memory. I took my 32GB and put it inside the camera. I removed it, transferred the photo to my laptop, tried to de-clutter my room then went to bed. The next morning, my 32Gb memory card was nowhere to be found! OMG! It has some raw videos that I need for my YouTube videos and some memories of my 2015... I already looked in my room, searched the trash, put the bed up, searched inside drawers... but it's nowhere to be found. I don't know how it got lost when the 1 Peso coin under my bed that was there unmoved for a year was still there when I went searching for the card! *sigh*
Anyway, here is the look that I came up with using all Daiso makeup products!
What do you guys think?
I recommend trying :
Eyelash Glue

False Eyelashes

Eyeshadow Palette

Eyebrow Pencil

Bb Cream
Don't buy! :
Eyebrow Mascara

Blush

Black Eyeliner

Lip Balm / Gloss

Blending Sponge
I am still trying to improve my makeup skills. But I hope you like the look I came up with.
Also, I wish I could travel Japan this year! I am sure they have awesome stuff there! I want to hoard Japanese eyelashes, eyeliners, anything that has cute packaging, all flavors of KitKat and other things I don't need but would buy anyway just because it's cute! ^^