Do you like DIY coloring on your hair? I really can't remember the last time I had a full-color from a salon. Because of the growth of hair products in the market and the rise of online tutorials, consumers nowadays prefer doing things on their own. One of those things is coloring their hair.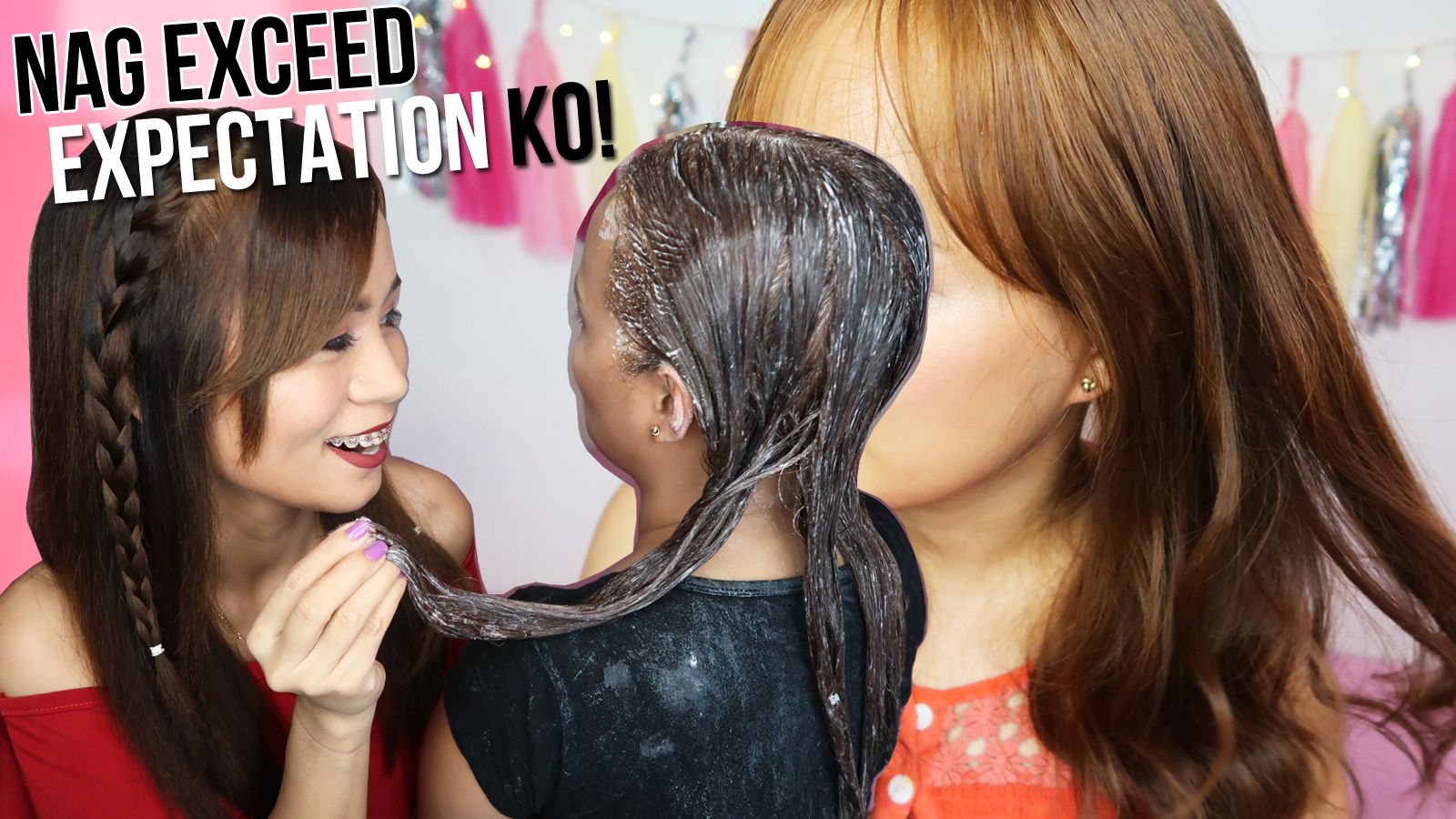 I've tried couple of brands but this is the one I use at the moment -
Lóreal Paris Excellence Fashion Ultra Lights
WHERE TO BUY : Available at local drugstores like Watson's & Mercury Drug.
Also available at departments stores and online shops like Lazada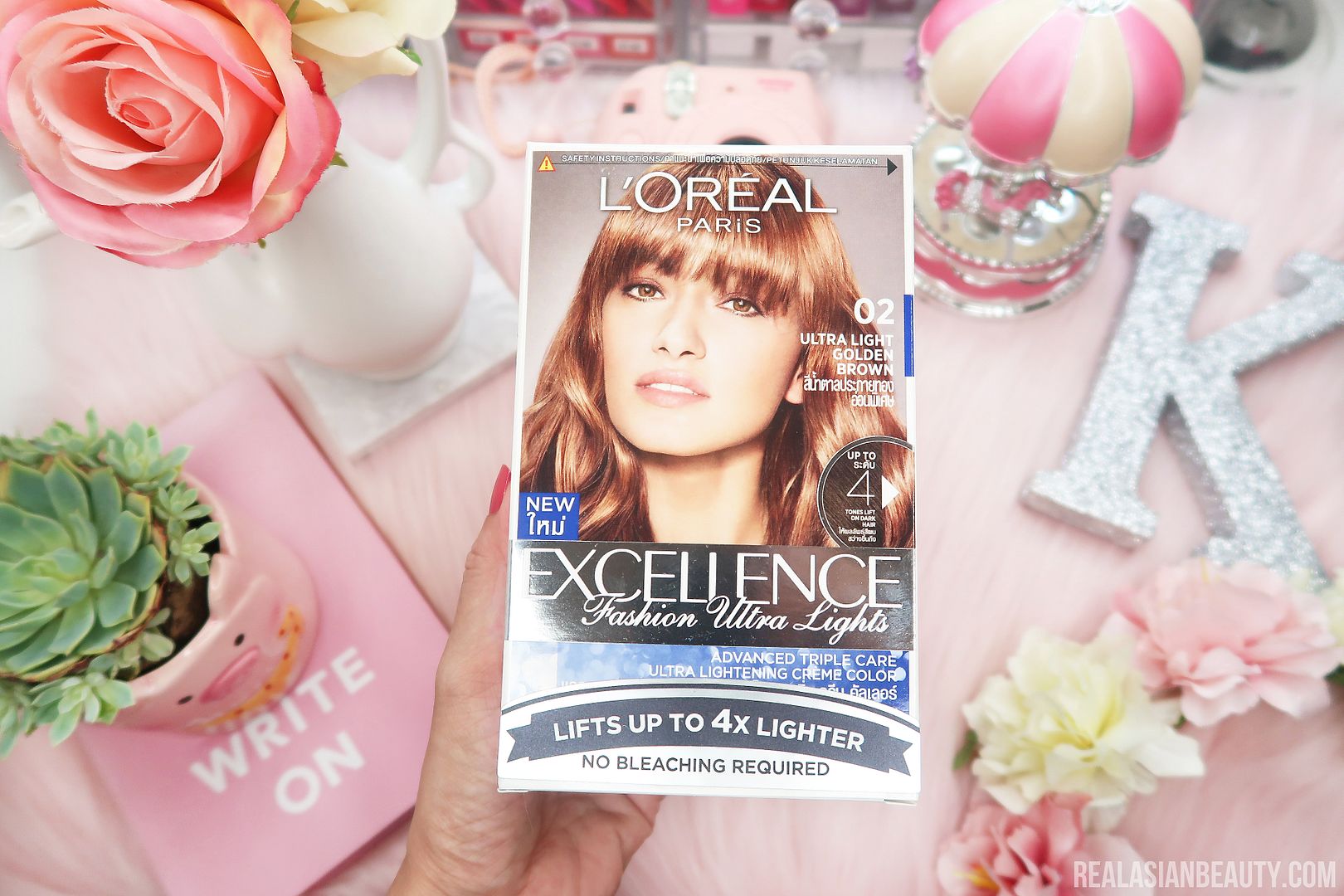 WHAT'S INSIDE THE BOX :
Protective Serum

Coloring Creme

Developer

Comb Applicator

Conditioning Balm

Gloves
For this video, I asked my friend to be my model so I could properly demonstrate how to use the Lóreal Ultra Lights.
Here's the BEFORE and AFTER
SHADE USED : 02 ULTRA LIGHT GOLDEN BROWN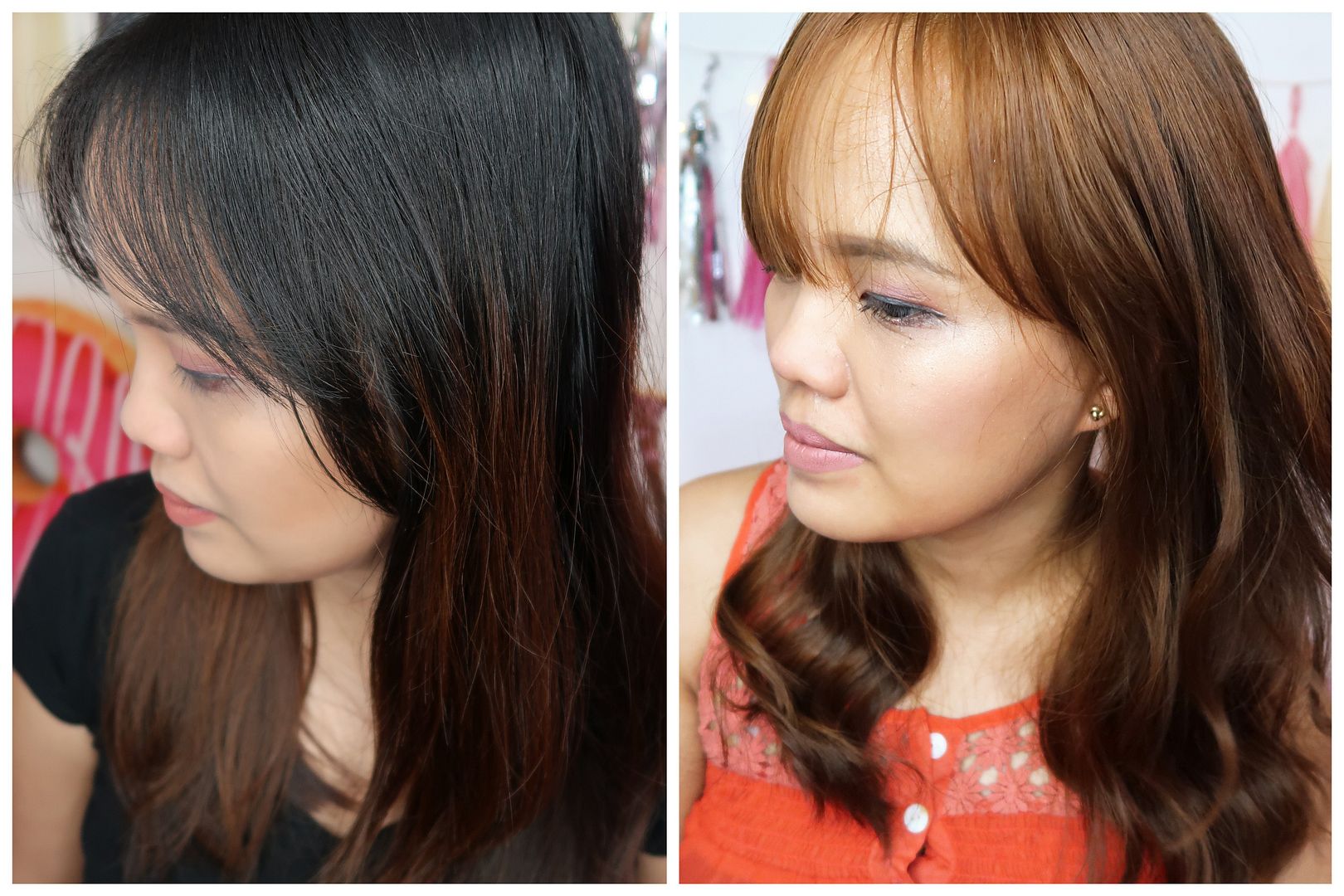 It is important to note the condition of the hair before proceeding to hair coloring.
Is the hair virgin or rebonded? Has is been colored before? Take into consideration those things because those would affect the outcome of the color. Rebonded hair, when colored, may turn out dry, sometimes even damaged. It's not always because of the hair coloring product but because the hair structure of rebonded hair is thin and weak as opposed to natural, untreated ones. The color on the box may also differ when used on rebonded hair because the hair structure is different. The color will also be vibrant if used on thin and light-colored hair as compared when used on dark or black hair.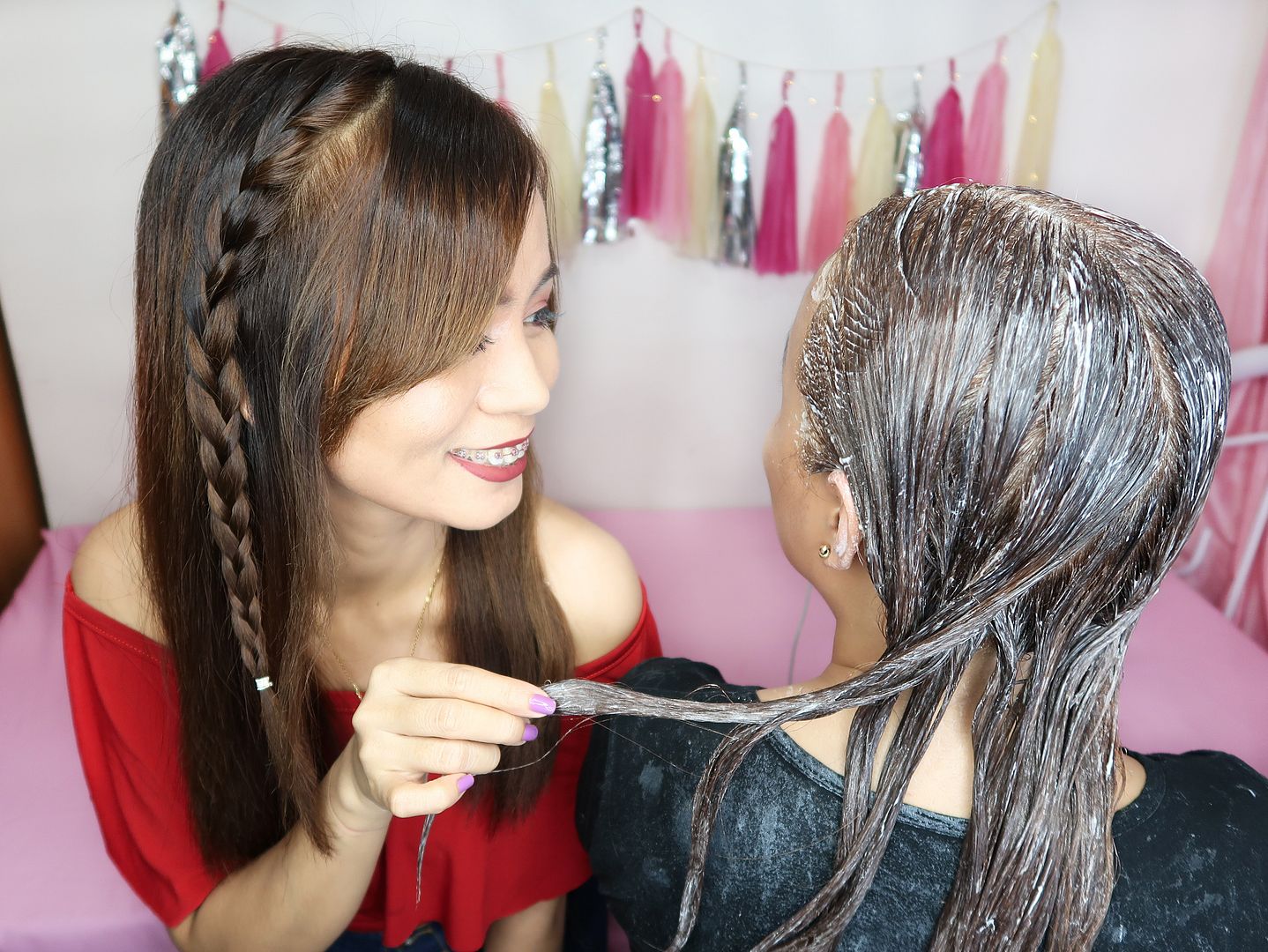 Luckily, my model has untreated, thin and light-colored hair so I only used 1 box. I was also able to achieve the desired color because her hair condition is healthy.
WATCH THE VIDEO FOR THE FULL TUTORIAL :
Here is the result! It was a bit dark outside when we finished coloring and the lighting inside my room isn't as decent as natural sunlight. The hair color is much more vibrant and saturated in person.
Also because of the lighting I have, the color seems patchy and uneven. But I promise it looks better in real life.
Also, have you noticed how colored hair appear more vibrant around 3 days after coloring? It is when the hair color really sets in that we see the true, vibrant shade of the hair.
Nonetheless, I really like the result. My friend also loved her new hair color!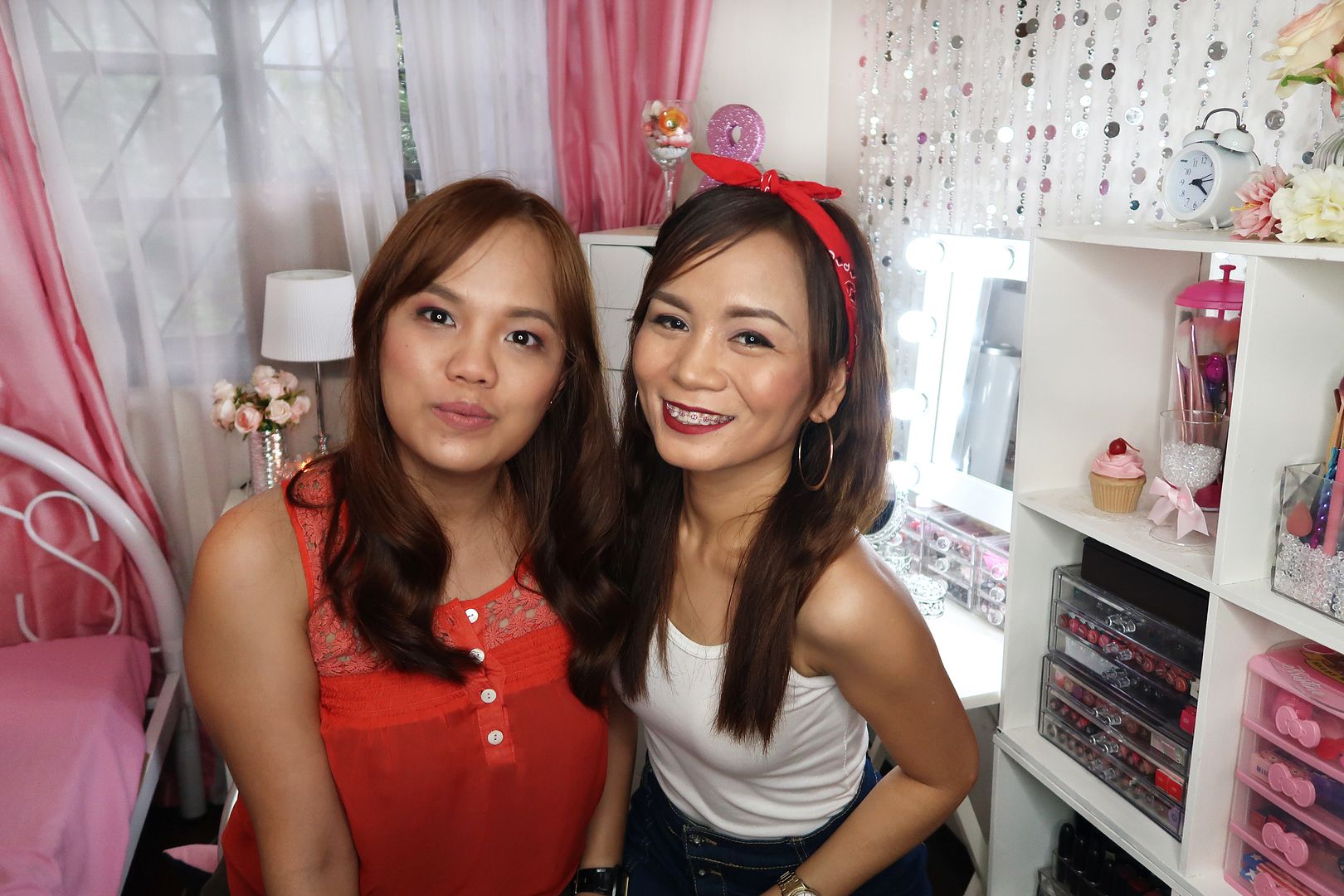 PROs :
Product is affordable at Php 399 compared when going to the salon

This product lifts hair color up to 4X LIGHTER

No bleaching required

1 box is enough to color medium length hair

Available locally at drugstores and department stores

Color doesn't shed not wash-off
CONs :
Because the product lifts up to 4X, it is best if someone applies it on you rather than doing it on your own

Product is not really suitable for rebonded hair

You may need 2 boxes if you have thick, long hair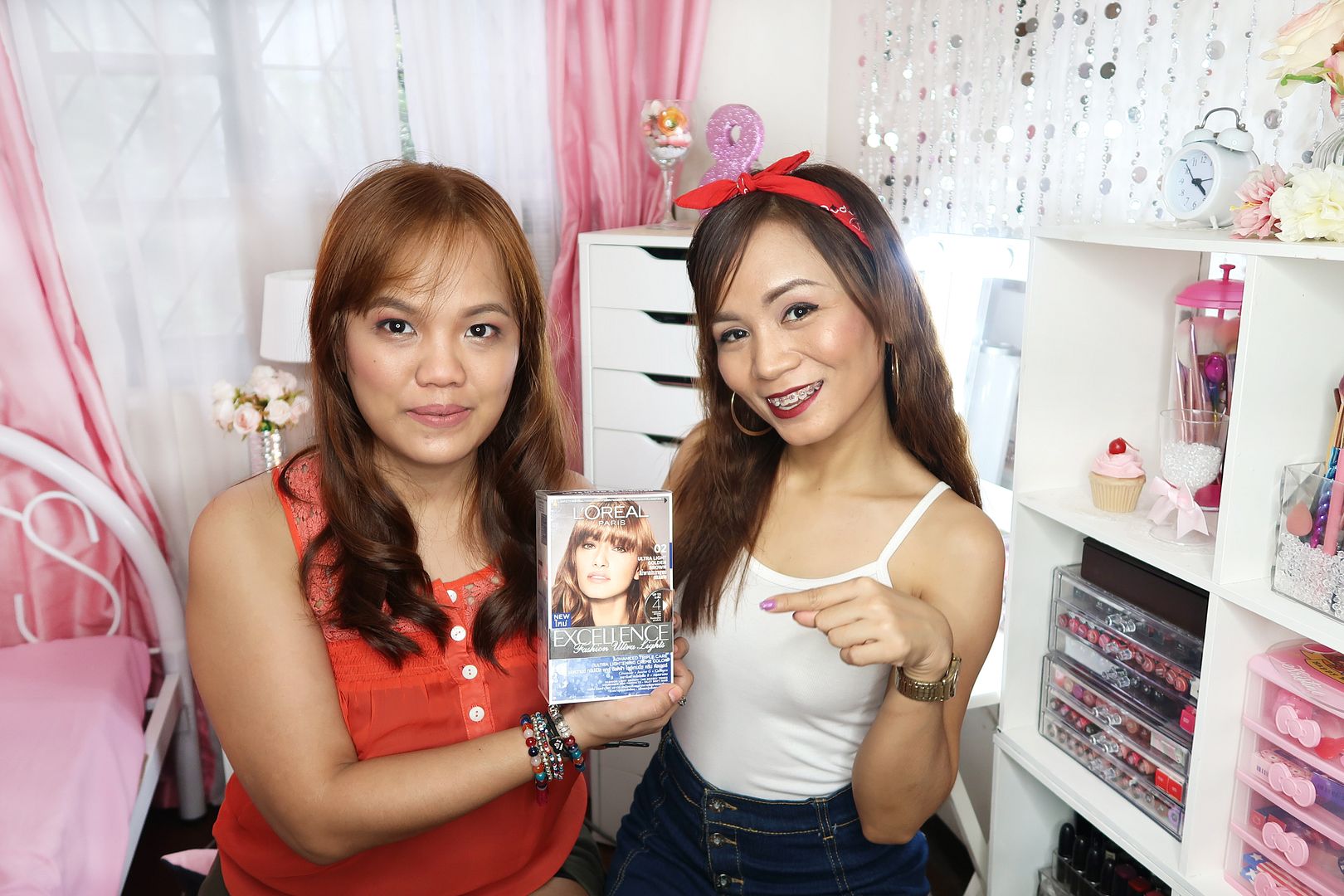 Overall, this is a great product to try, especially if you are looking for something that would lift your hair color up the color scheme. The product is also from Lóreal, a trustworthy name in the beauty industry. I only suggest asking someone to help you apply it on your hair to achieve optimum and satisfactory result.
If you liked this post, please don't forget to FOLLOW me on my social media accounts!