Love Marie Ongpauco aka Heart Evangelista recently launched a lipstick collaboration with Lóreal Paris. The LorealxLoveMarie Collection!
It's Art with Heart. Lóreal lipsticks that come in exclusive hand-painted collection by Love Marie. Each design is an evocativve mix of Parisian couture and the vibrant style of Love Marie's art. The lipsticks are Lóreal's Color Riche collection of creamy, luxurious matte color in a smooth glide!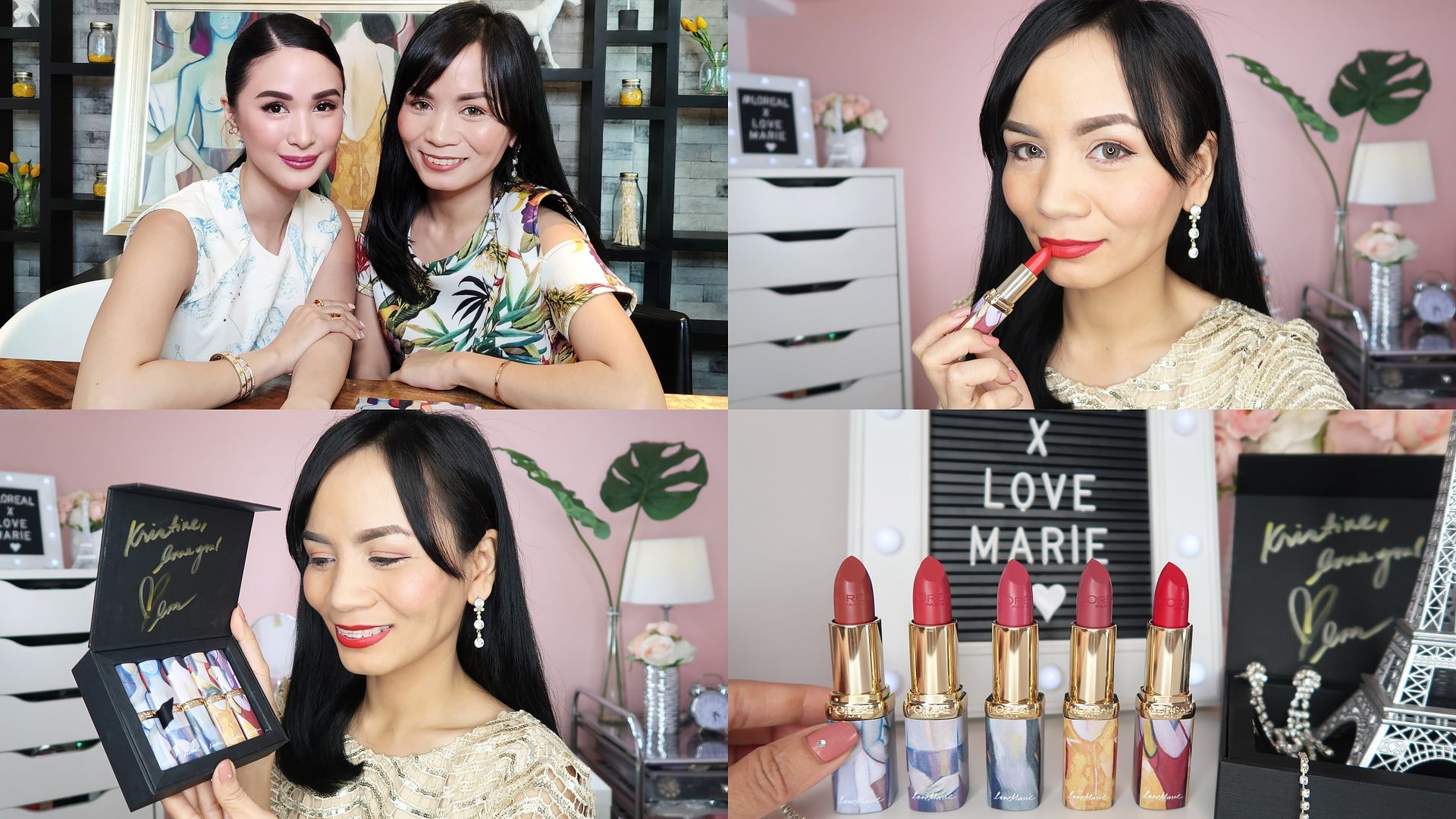 I was one of the first people to try the said collection. I was also lucky enough to have met Love Marie at the launch.
So, what do I think of this collaboration?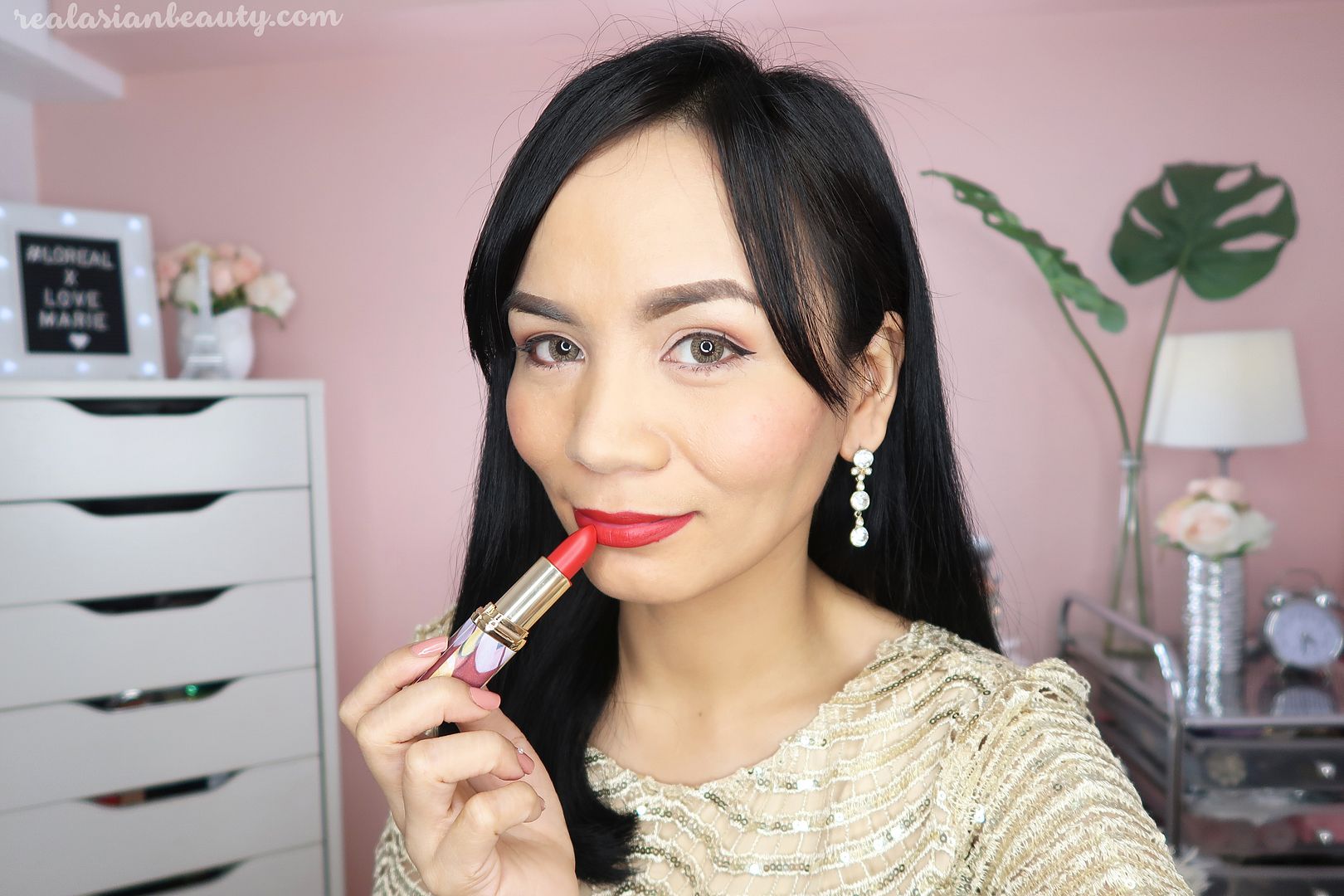 It comes in 5 shades of Lóreal's Color Riche lipsticks. Take note, however, that these are NOT especially created lipstick shades for Love Marie(Heart). Rather, these are already existing Lóreal lipsticks that were repackaged using Love Marie's painting.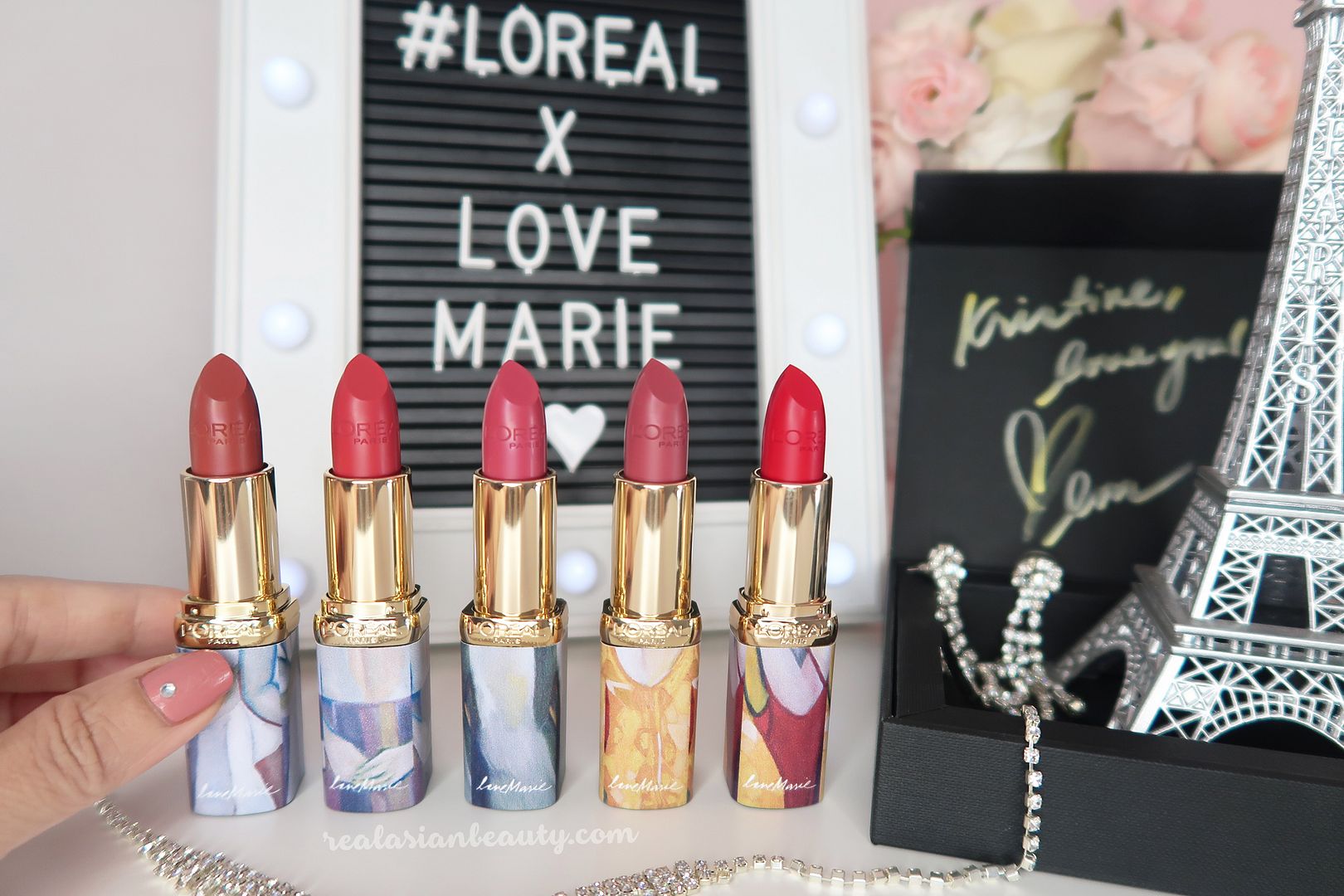 SHADES : Brick Planet, Rouge-a-Porter, Spring Rosette, Hinted Blush and Pure Rouge
PRICE : Php 399 per lipstick tube
You may also buy all 5 shades still at Php 399 each and get the special box for free!
Lóreal x Love Marie Lipstick Review :
Here are the swatches :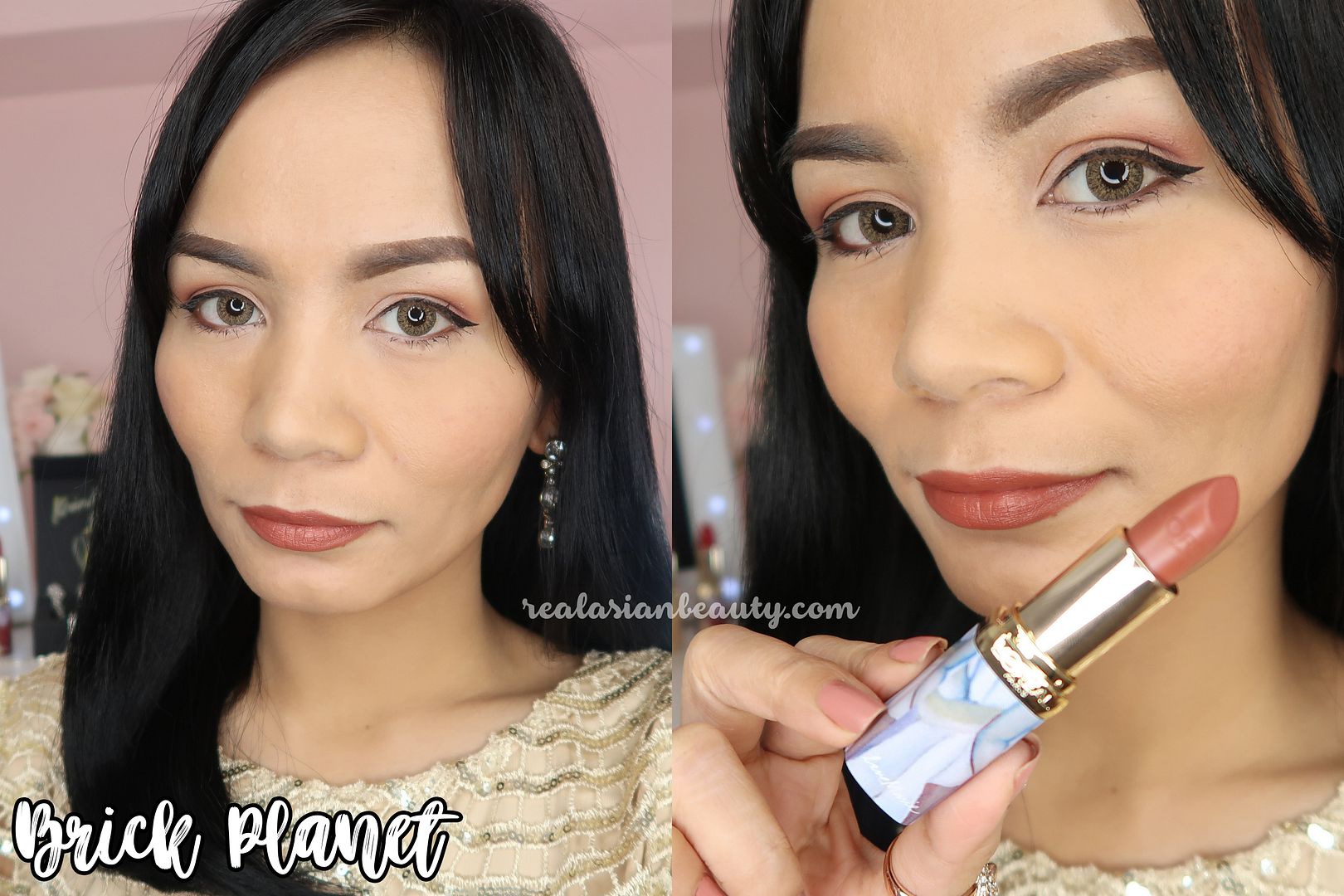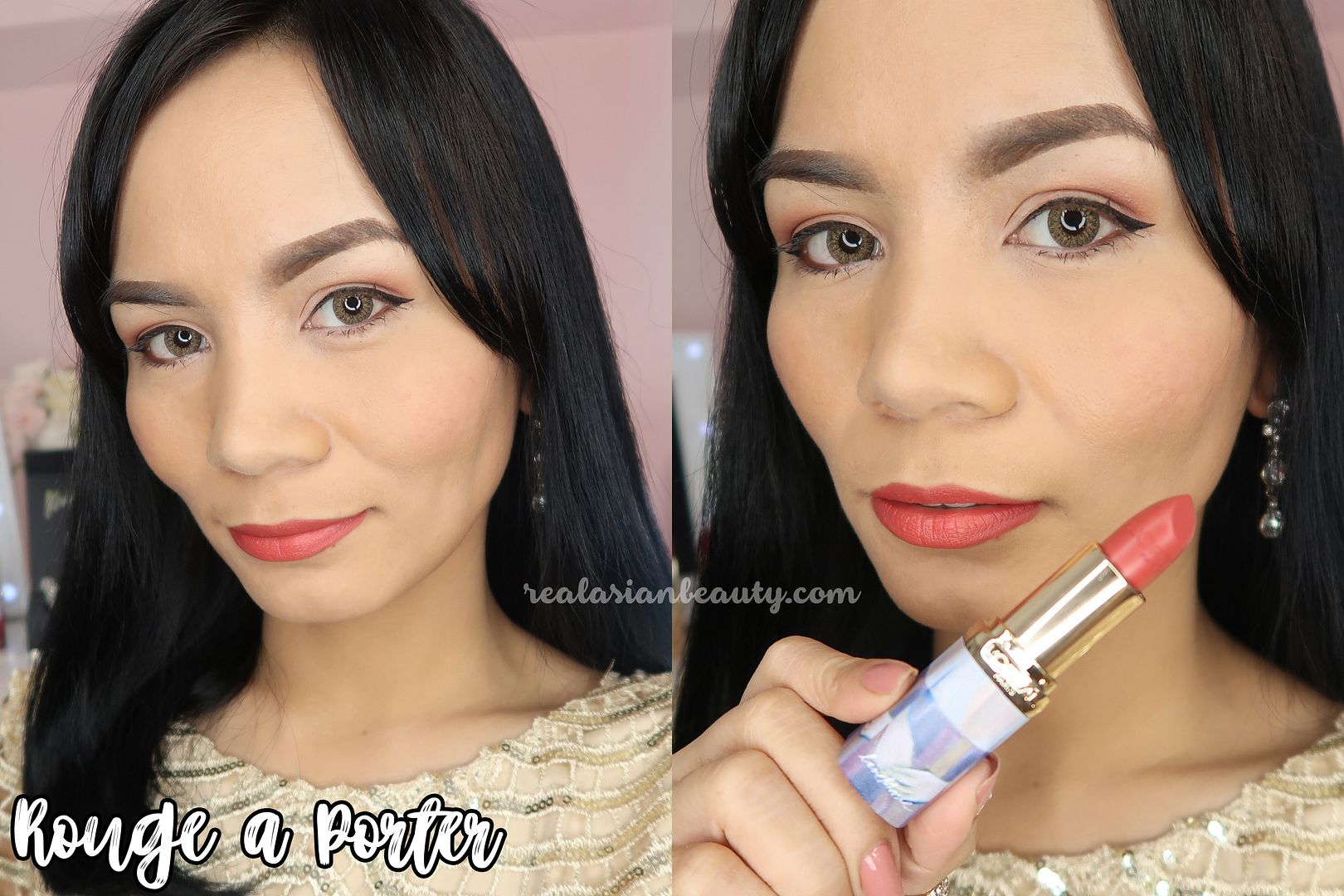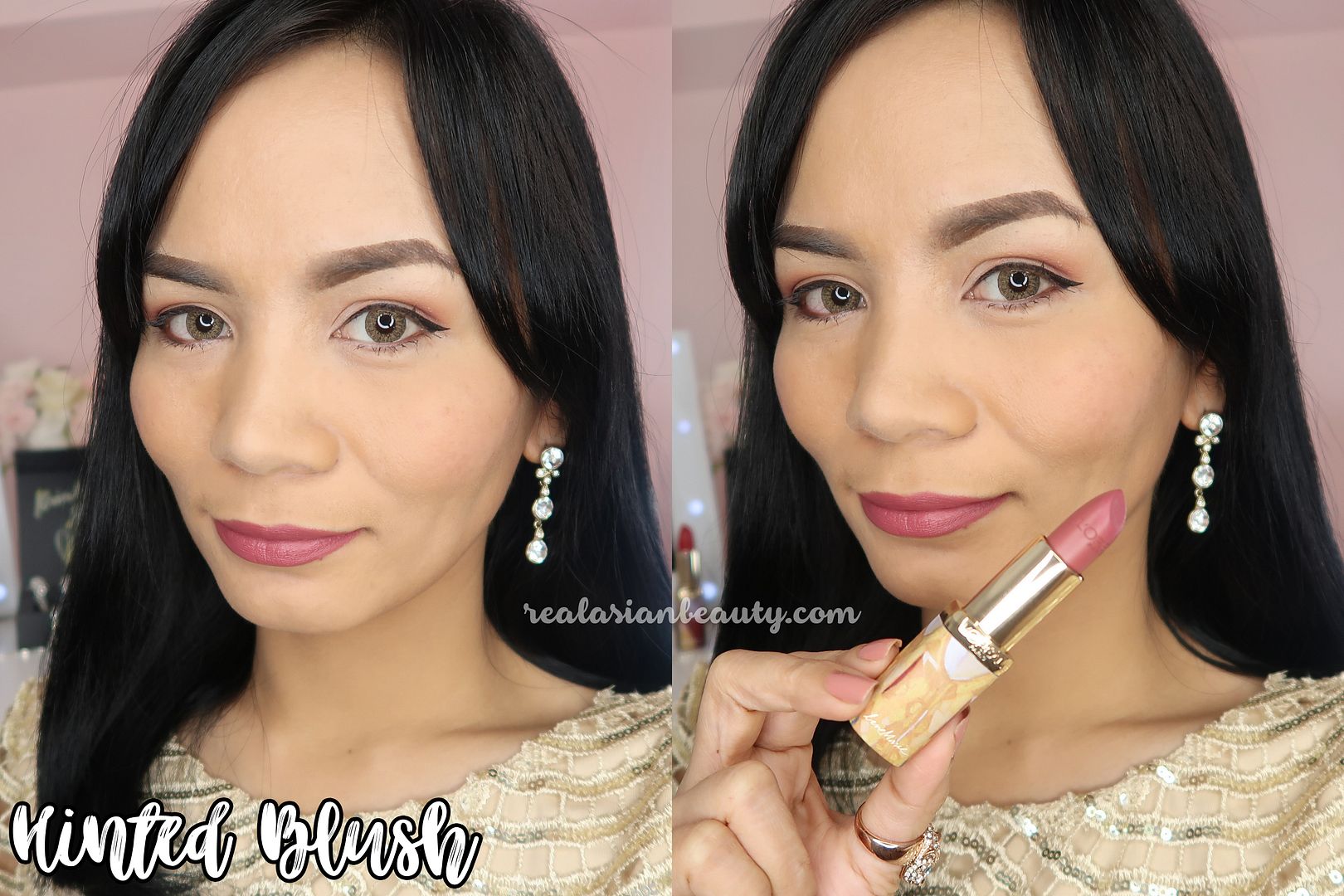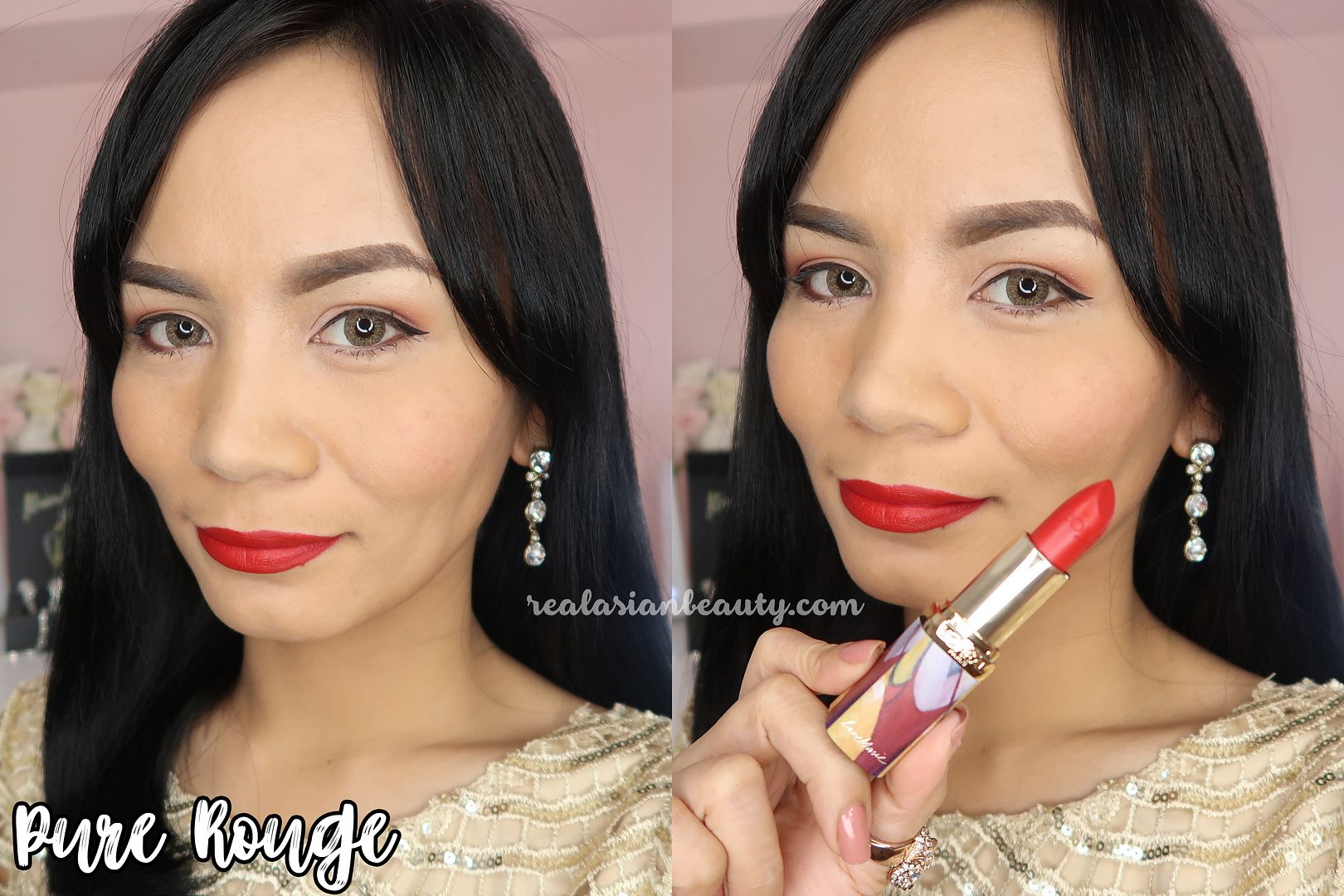 Which shade is your favorite? Mine is the Pure Rouge! Though I am morena and Love Marie has way lighter skin tone than me, this shade still looks good on either skin tone! It also does not make my teeth look yellowish.
VERDICT :
Though these lipsticks come in special,artsy packaging, I'd like to be honest that these are just pre-existing Lóreal lipsticks that you could purchase anytime. It's also Php 50 more if you buy the special packaging than if you buy the regular ones. The packaging is not embosed nor printed on the tube but rather made of sticker paper placed on the tube. As for the quality of the lipstick, they are not long-lasting, non-matte and transfers when you eat or drink. I also noticed that the color on the label is different than on the actual swatch. Some shades may look light pink or nude on the label but come out as purple or dark brown.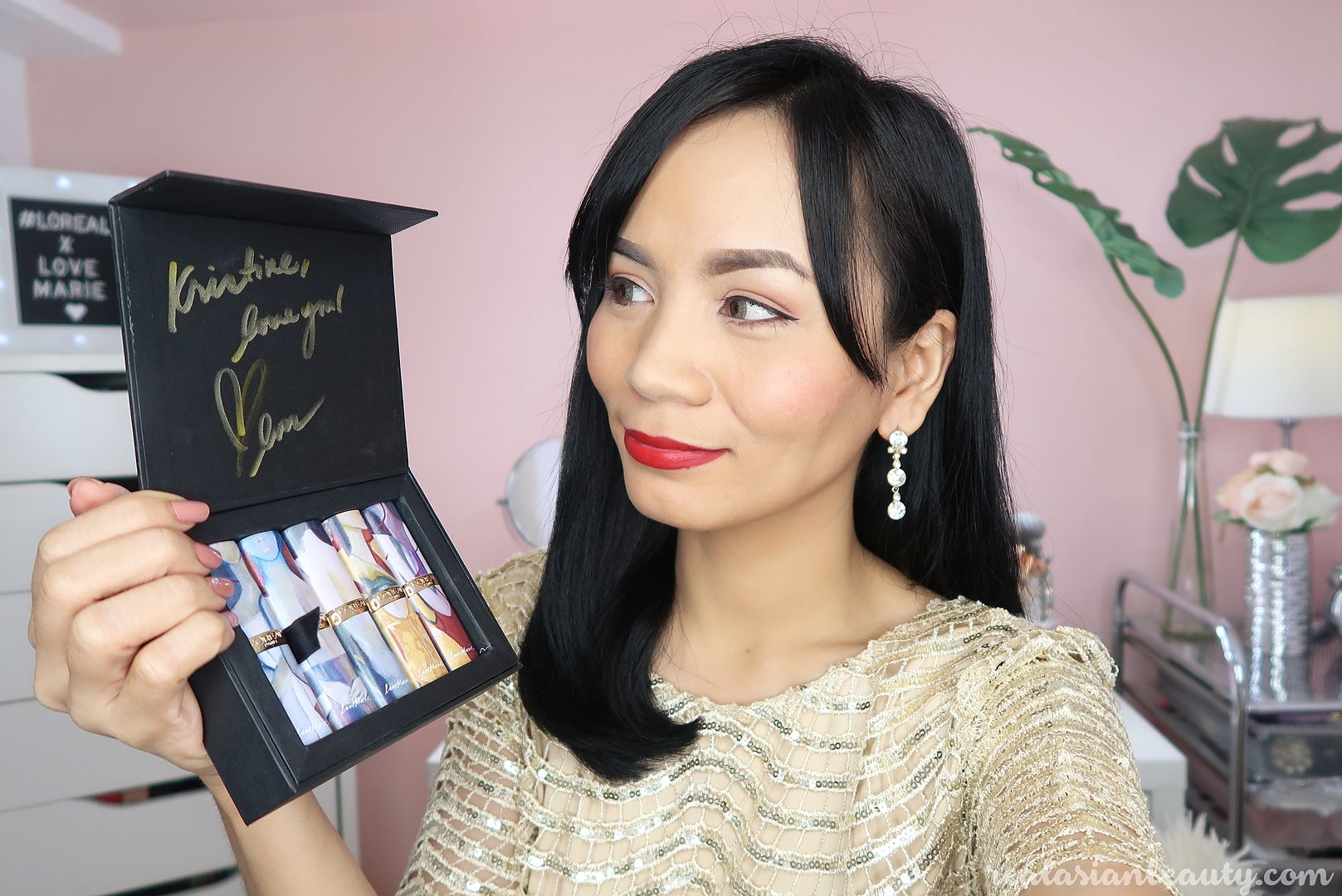 For me, it's a nice lipstick to collect if you are into cute packaging and celeb-collab makeups! I also had a memorable experience meeting Love Marie so I always tell about it to my friends! I really think getting a model that will speak for the brand who has a good heart is better than just randomly getting popular models. I mean, Heart is popular but in person, she is such a sweetheart. I will never forget her kindness and genuineness.
You may get these LórealxLoveMarie lipsticks at local drugstore, beauty stores and also online like Lazada!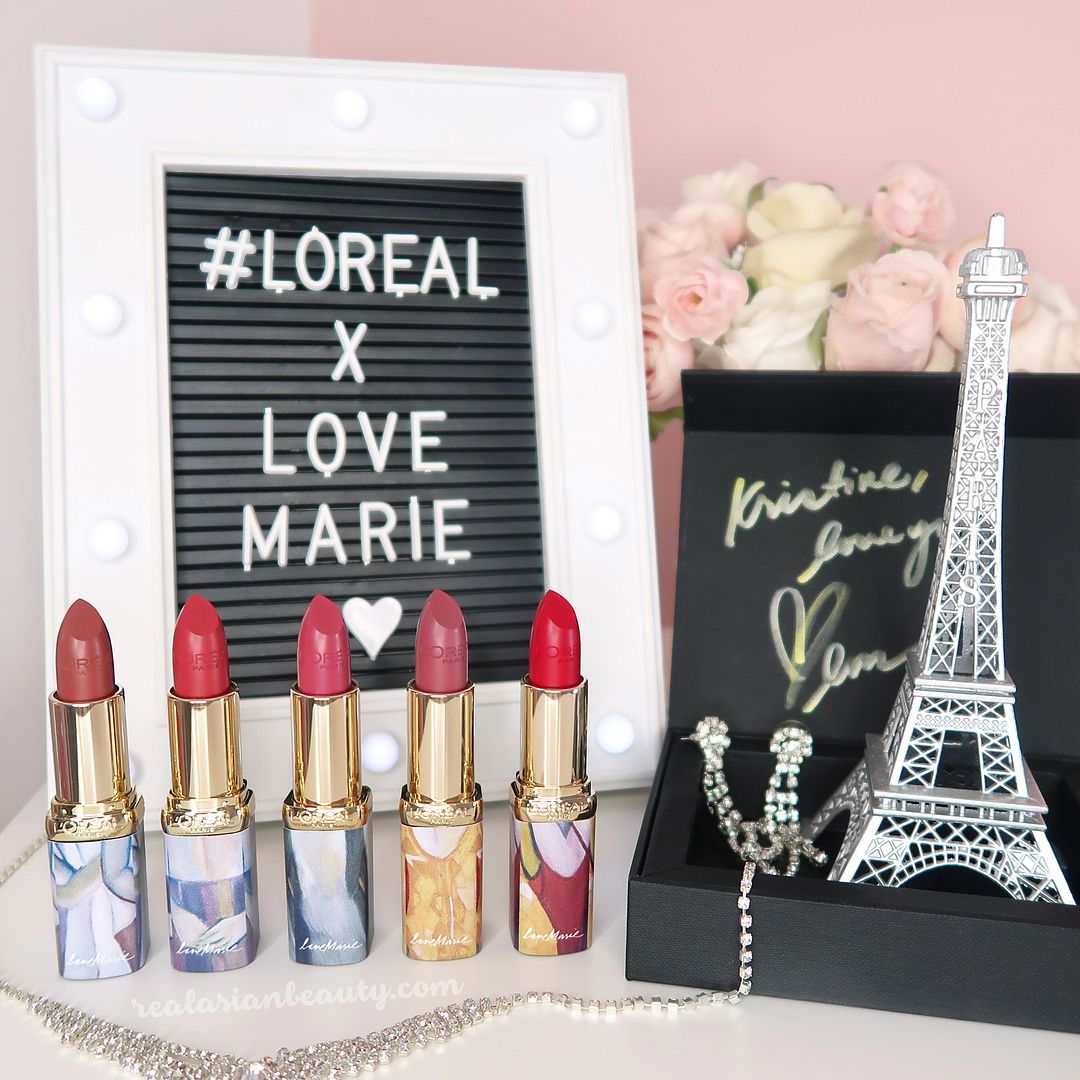 I hope you enjoyed reading! Comment below what you think of this collection.
* * *
If you liked this post, be sure to check out my other posts and skin care reviews for more tips and stories!
FOLLOW me on my social media accounts!