EDIT : I got tired seeing online shops and other blogs use photos on this blog post without proper credit. Worse, some use the photos, remove the watermark and use them to promote/review their own products. That's why I had to edit this (2 years after posting it) to add some HUGE watermark. I am a generous blogger and always allow others to share my photos and videos and blog post WITH proper credit and with fair use. But I have seen a lot of people use my photos to promote their shops without even linking my blog or giving proper credit. Please DO NOT USE my photos to promote your online shop, review a product or sell your items. Thanks!
* * *
Do you love to wear skirts?

Let me share a great product that I have been using for quite a long time now.

Every time I wear skirts or dresses, I often get compliments about my skin. People say it's smooth and they like it. Some even go to the extent of actually coming up to me and touching/feeling my skin and then ask
"Are you wearing stockings?"
.
Royale L-Gluta Power Lightening Lotion

This is my secret! :)



What the product says:




The product contains:



This product is a lotion that is white and thick in consistency. You apply it like how you would apply foundation on your face.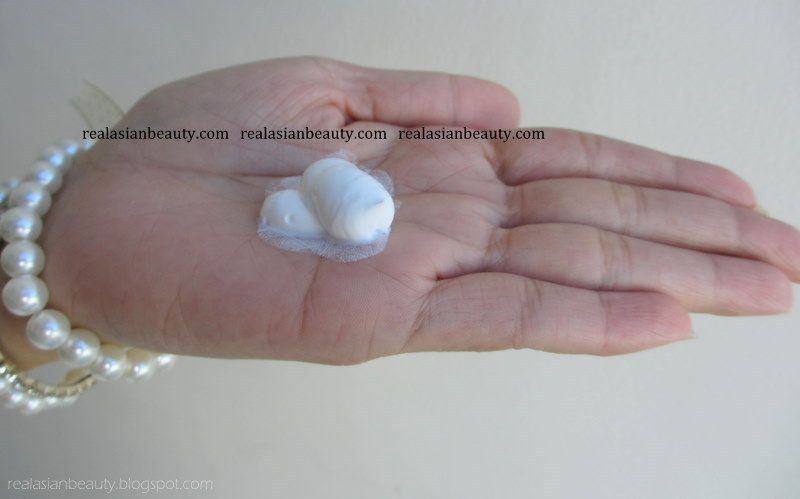 The white lotion could look a bit scary because you might think your legs would actually become that white and look fake.

Here are photos my my legs showing how great this product is.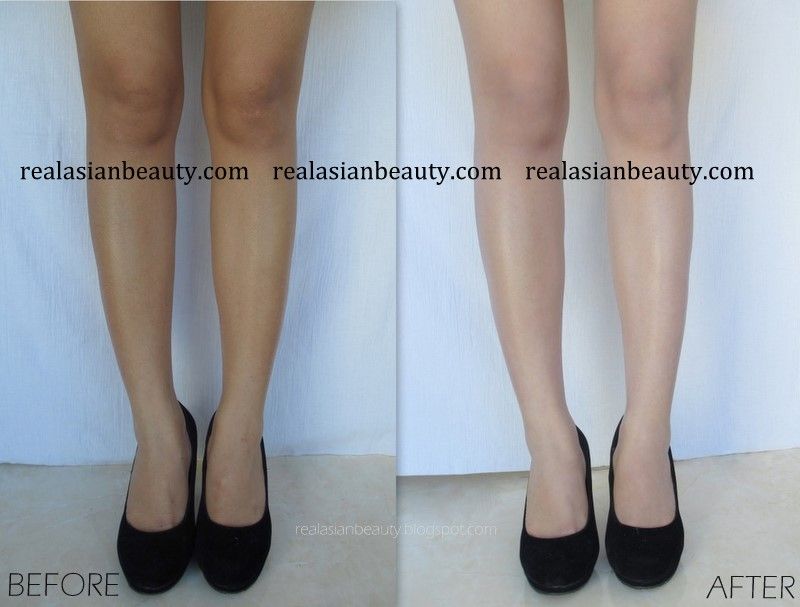 The price:



Each lotion tubes comes in 120 ml each and sells for Php420 each (about $10).




How to apply:



The key to get flawless skin using this product is the application.

Remember when we were in elementary school and our pretty art teacher taught us to paint only in one stroke? That's how you should apply this lotion.

Put a generous amount on your palm and then spread it onto the area that you want to get lighter.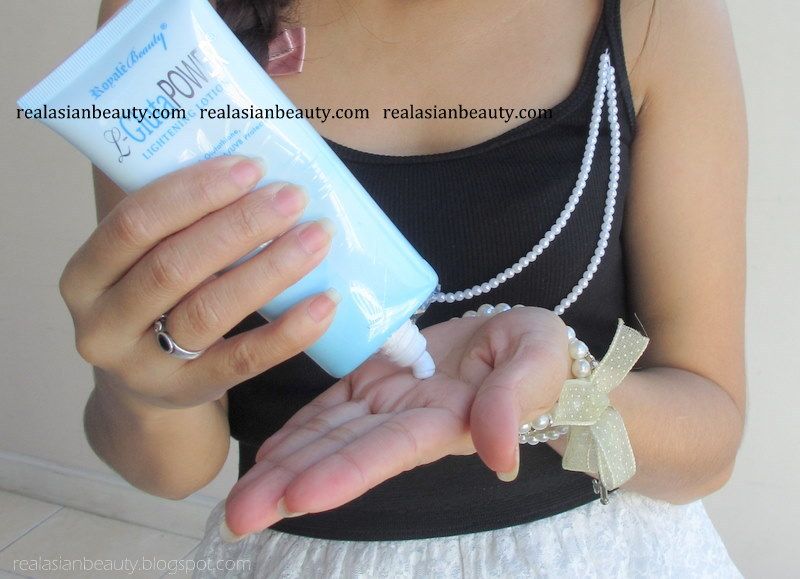 Apply in one direction while evenly spreading the product.

Remember that once you've applied lotion to the area, you should not re apply on to it anymore. I found that the lotion flakes when you do that.


Here are some more photos to show why I love this product:
Then, I applied the lotion on the right leg and did not put anything on the left.
And here's how it looks when applied evenly on both legs.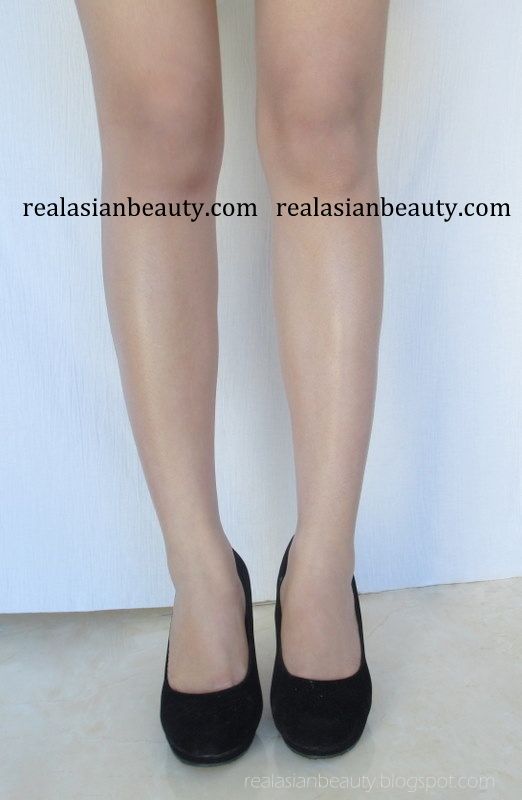 PROS:
The effect is really noticeable.

Whiter skin in just 5 minutes.

The effect is continuous. It really whitens your skin as you use it.

The scent is lovely. It has the same scent as Victoria's Secret's Endless Love.

*The price is affordable, compared to other leg foundations in the market.
CONS:
Could get too think and uneven if not applied properly.

Unavailable in the market.

*Price could be expensive to some.
Recommendation:

I really love this product and I have been using it for more than a year now. I highly recommend this product to people who are not very confident about their skin. This product is really great and people will really notice your whiter and smoother legs.

* * *

Have you tried this product? Do you want to try it?

Let me know in the comments section below.
* * *
I've been getting so many questions about this product.
This product is only available in the Philippines. I do not sell this product, I just reviewed it because I like how it works on the skin.
If you are interested to buy, please send me a message to
0915-774-99-73.
:)
* * *
Also, I've been told that people have been using this post and the photos above for their own benefit.
Please credit www.realasianbeauty.com when you do! Also, as a respect to the creator's intellectual
property, please DO NOT remove the watermark in the photos! Thank you!
Kristine