I learned a new technique to weave shirt!
I filmed a T-shirt weaving tutorial last month and I really love how it turned out! A plain and comfortable shirt in front then a chic and edgy top at the back! I like clothing items that looks simple but then surprises you with a bang!
This DIY shirt is one of those!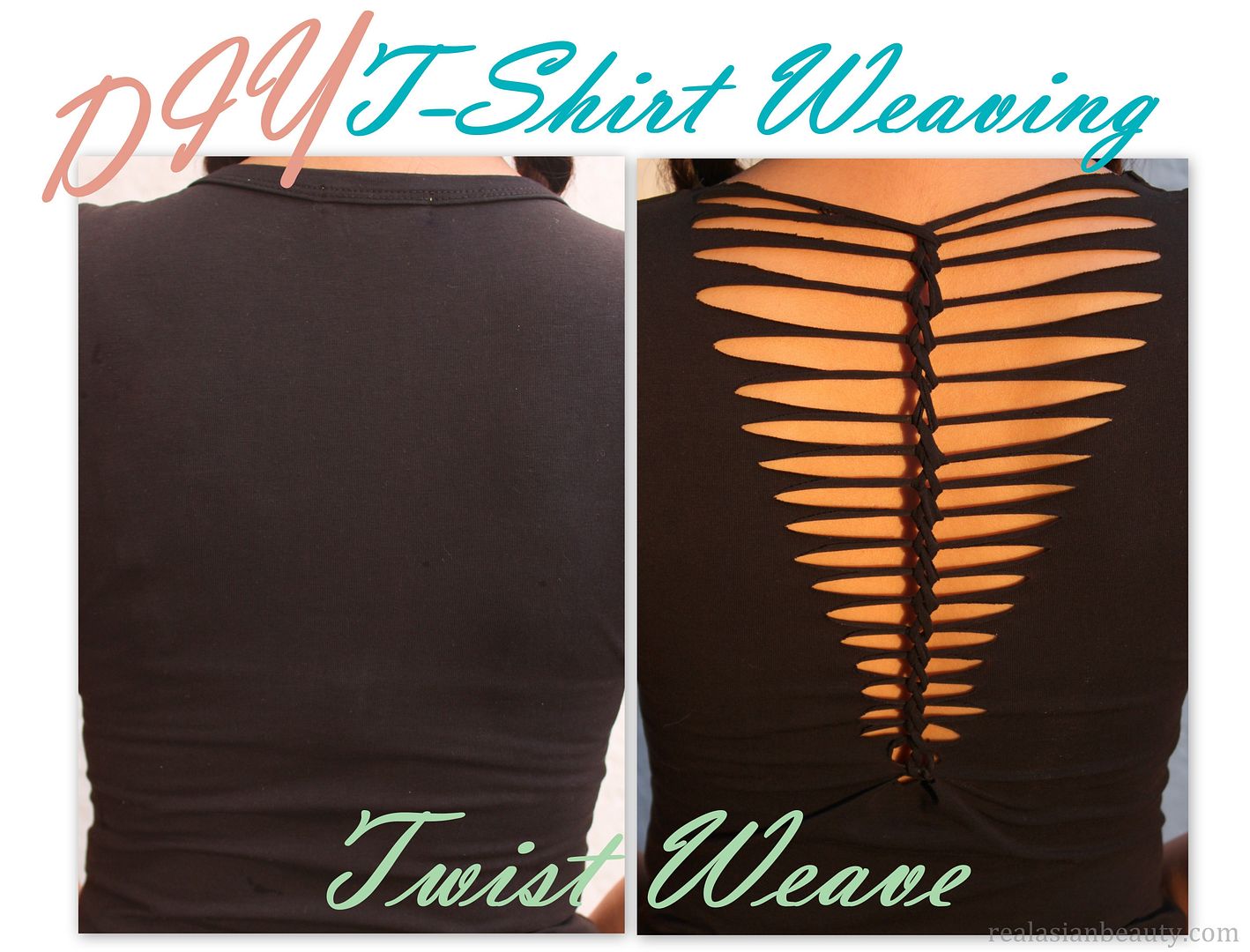 What makes this style different from the previous one I made is that it has loops right in the middle of the cut strands. This style looks more intricate in the photo, but it's really easy to do!
Here's what you need:
Please play the video below to learn how to do it:
It's so easy, yes? If I could, I would weave all my shirts! If only it won't look so repetetive, I want to wear weaved shirts in all colors every single day. Because admit it or not, T-shirt is really comfortable! It's an escape from those prints, cuts and layers... There's something about the plain shirt that looks so stylish and chic. That's why I am so happy to discover a fun way to glam up a simple top.
I hope you like this idea!
Why don't you start weaving your shirt now?
Kristine