Your skin's condition 5 or 10 years from now is the result of how you treat and take care of you skin today. That's why t
aking care of you skin is very essential.
Let me share a facial center I discovered recently...
Services
: Urban Luxe offers wide array of services to surely pamper and beautify you.
Are you craving for white and glowing skin? Or searching for fast, safe and effective way to slim down? Try Urban Luxe's injectables at 50% off SALE and be forever radiant!
Here's how the treatment works:
Photo from Urban Luxe's Instagram
And just in time for the Halloween, Urban Luxe is giving us another promo!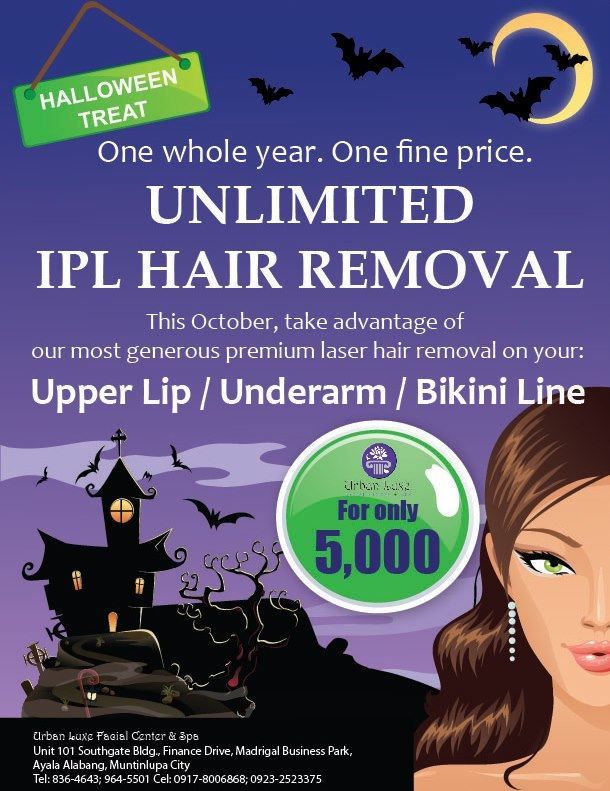 Be sure to grab this promo before it's gone!
Location
: Unit 101, Southgate Bldg, Finance Drive, Madrigal Business Park, Ayala Alabang, Muntinlupa City
You

may visit Urban Luxe every:
Mon-Sat - 11:00 am - 10:00pm
Sunday - 10:00 am - 6:00 pm
Contact Urban Luxe Facial Center

& Spa

:
836-4643 ; 964-5501
0917-8006868 ; 0923-2523375
send mail to

urbanluxefacial.spa@gmail.com

for more information!