Asian products are becoming prevalent these days. First were the cosmetics, then the bb cream

,

now

soaps

and other beauty products!
I have recently tried a beauty soap from Japan called

Tokyo Love Soap

that I got from Sha

dz Onlineshop

.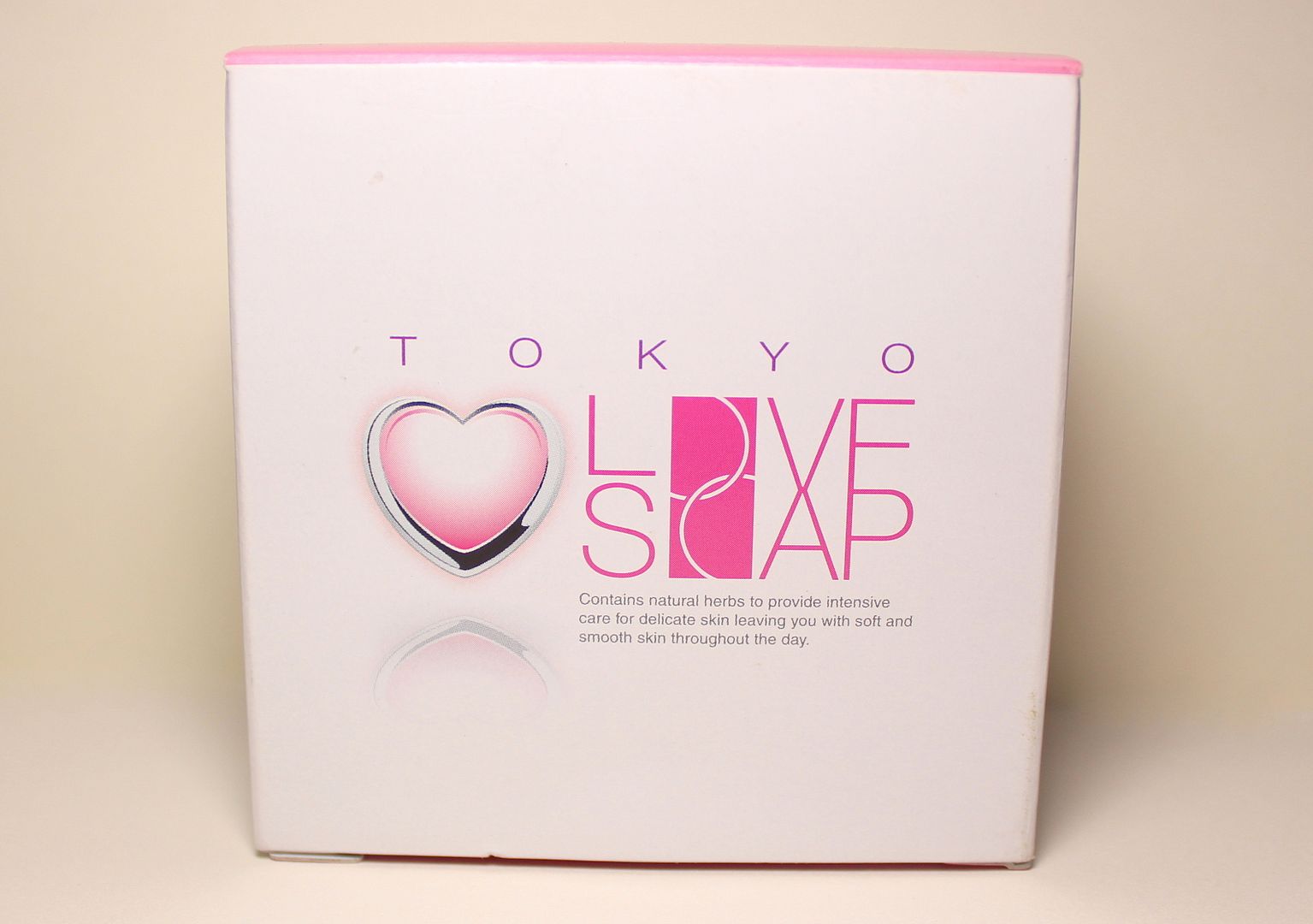 Featured in Ageha Magazine 2011!

Japan's most popular beauty soap used by celebrities and models is now available!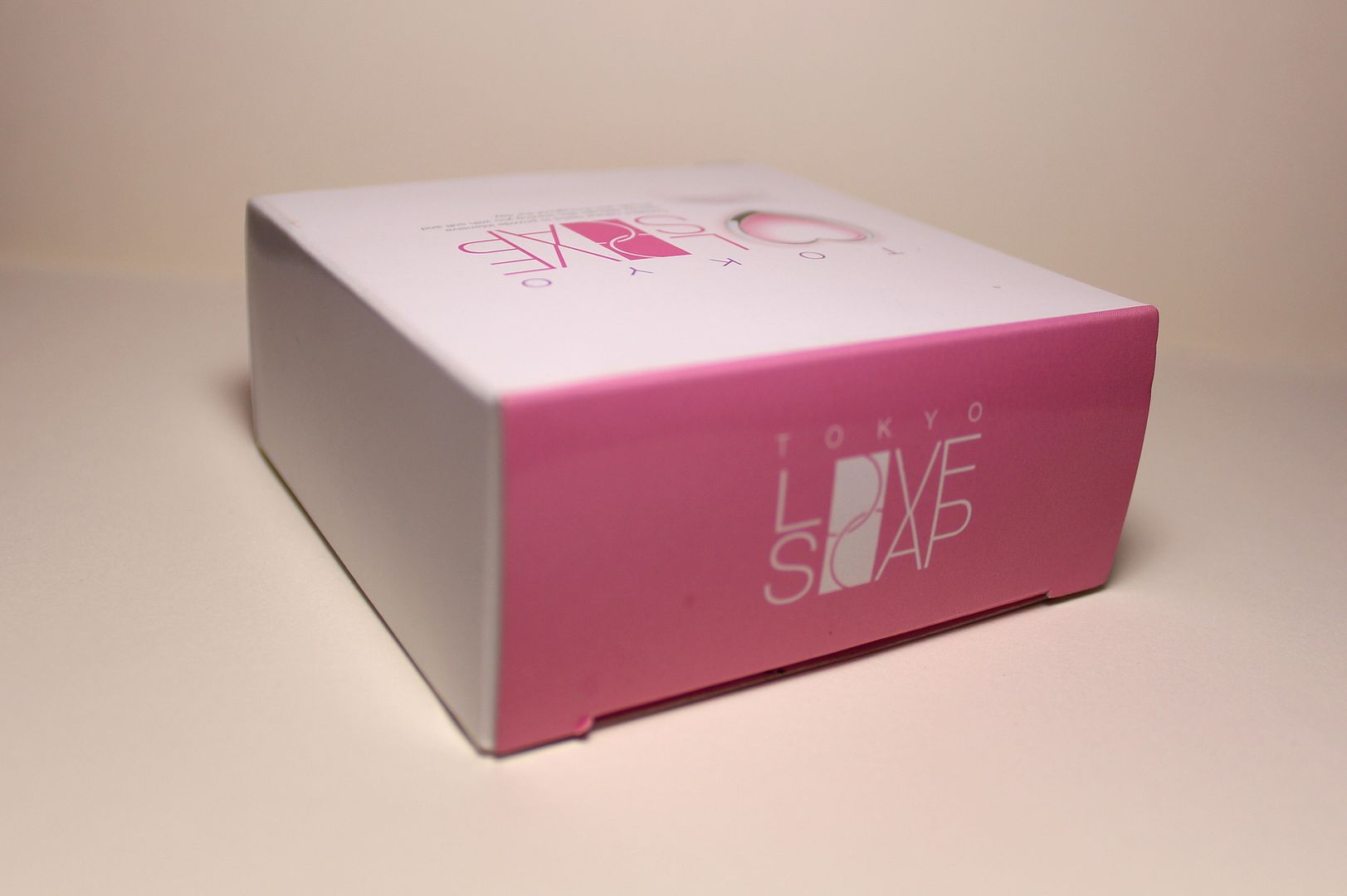 What is Love Soap

:
Tokyo Love Soap Japan's best selling soap.

It

is a product that is loved by many women. Tokyo Love Soap is enhanced with collagen, placenta and rose scent. It has anti-bacterial ingredients that take away odor-causing bacteria on

different

parts of the body.
With a very effective result in Skin Whitening-effect; makes your skin looking gorgeous. Women prefer it because it helps to remove fine hairs gradually. Also, Tokyo Love Soap helps to remove odors. That is why Tokyo Love Soap is so popular among all women.

Tokyo Love Soap is also called "Celebrity Soap" because many famous celebrities in Japan and Korea are using this Soap.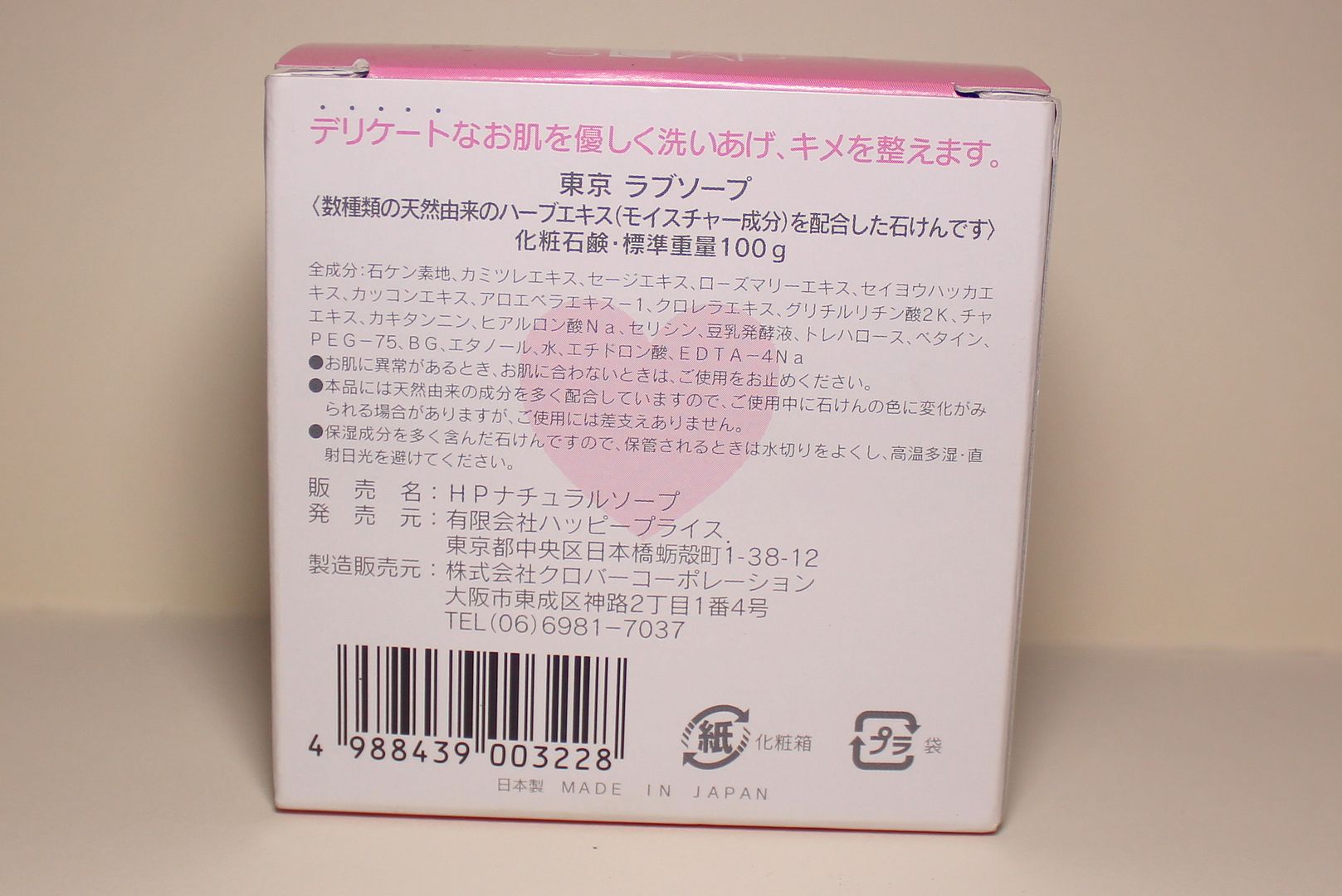 Ingredients

:
Chamomile extract, Sage extract, Rosemary Extract, Brandy Mint Extract,

P

ueraria Root Extract, Aloe seawife extract, Chlorella extract, Glycyrrhizic acid 2K, Tea extract persimmon, Tannin hyaluronic aci

d Na, Sericin, Soybean milk fermentation liquid, Trehalose betaine, PEG-75, BG, Ethanol, Water, Etidronic acid, EDTA-4Na
Size

:

100g per bar
Pri
ce

: P1,250 or about $30
W
here to g
et it

: Shadz Onlinesho

p
(100% Authentic and directly imported from the maker in Tokyo,

Japan)
What the s
oap does

:
Eliminates odor

Leaves skin fragrant

Mositurizes and tightens the s

kin

Anti-bacterial

Locks in moisture to prevent dryn

ess

Removes pigmentation, improve skin elasticity for a matte

& rosy skin

Helps rebuild cells

Promotes moisture to delay

skin aging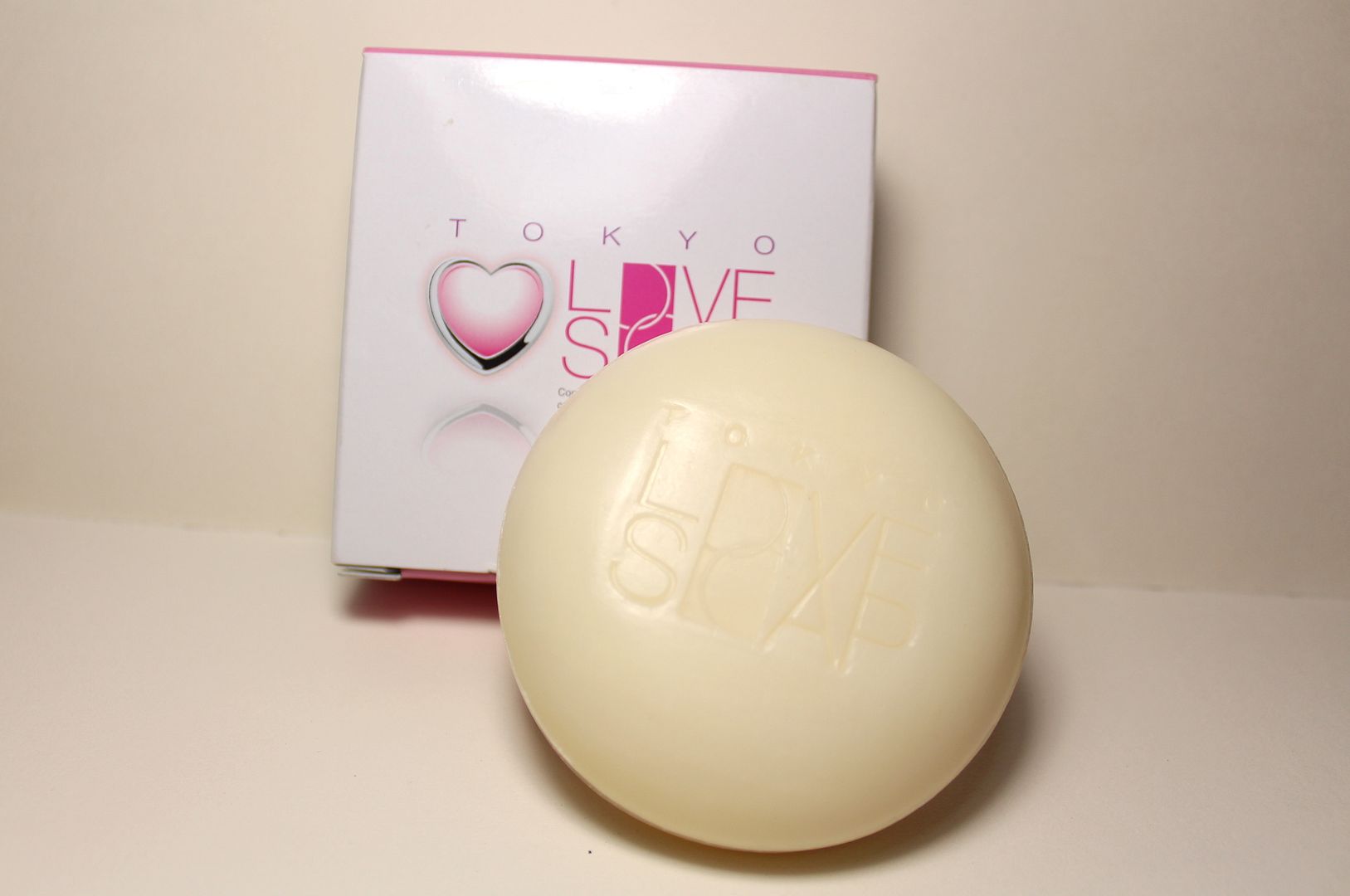 How to use

:
Simply use for 3 minutes a day during shower. It can be used all over the body, including specific intimate areas prone to skin darkening. Long term usage also reduces and eventually stops hair growth.
Lather with warm water, apply on desired area and leave for about 3 minutes and then rinse w

ell.
T
ip

:
To make the so

ap

last longer and to save your money, cut small pieces of soap

.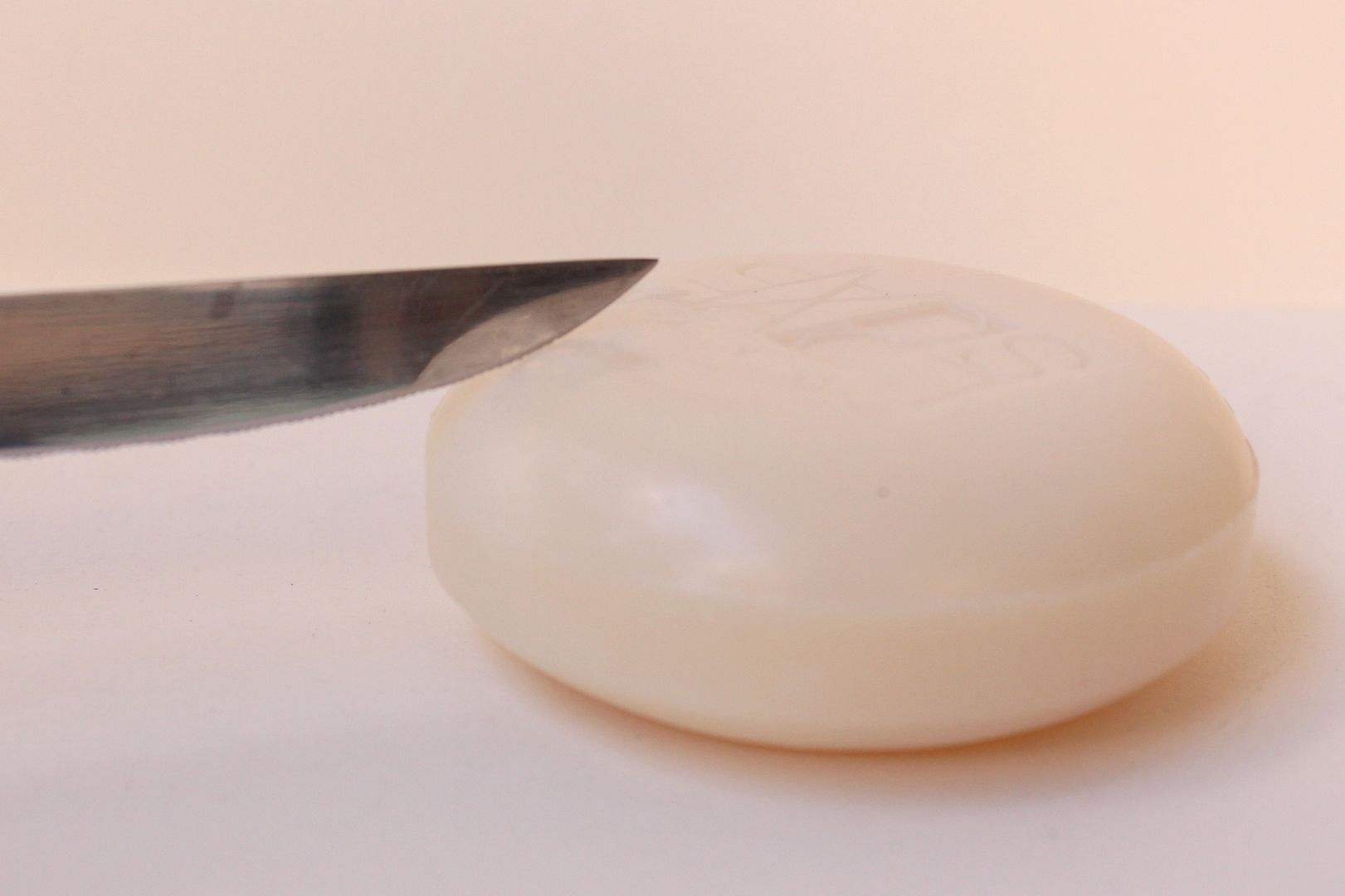 Each small block could be used a couple of times. Doing so will prevent the whole soap from getting wet thus prevent melting and

product wastage!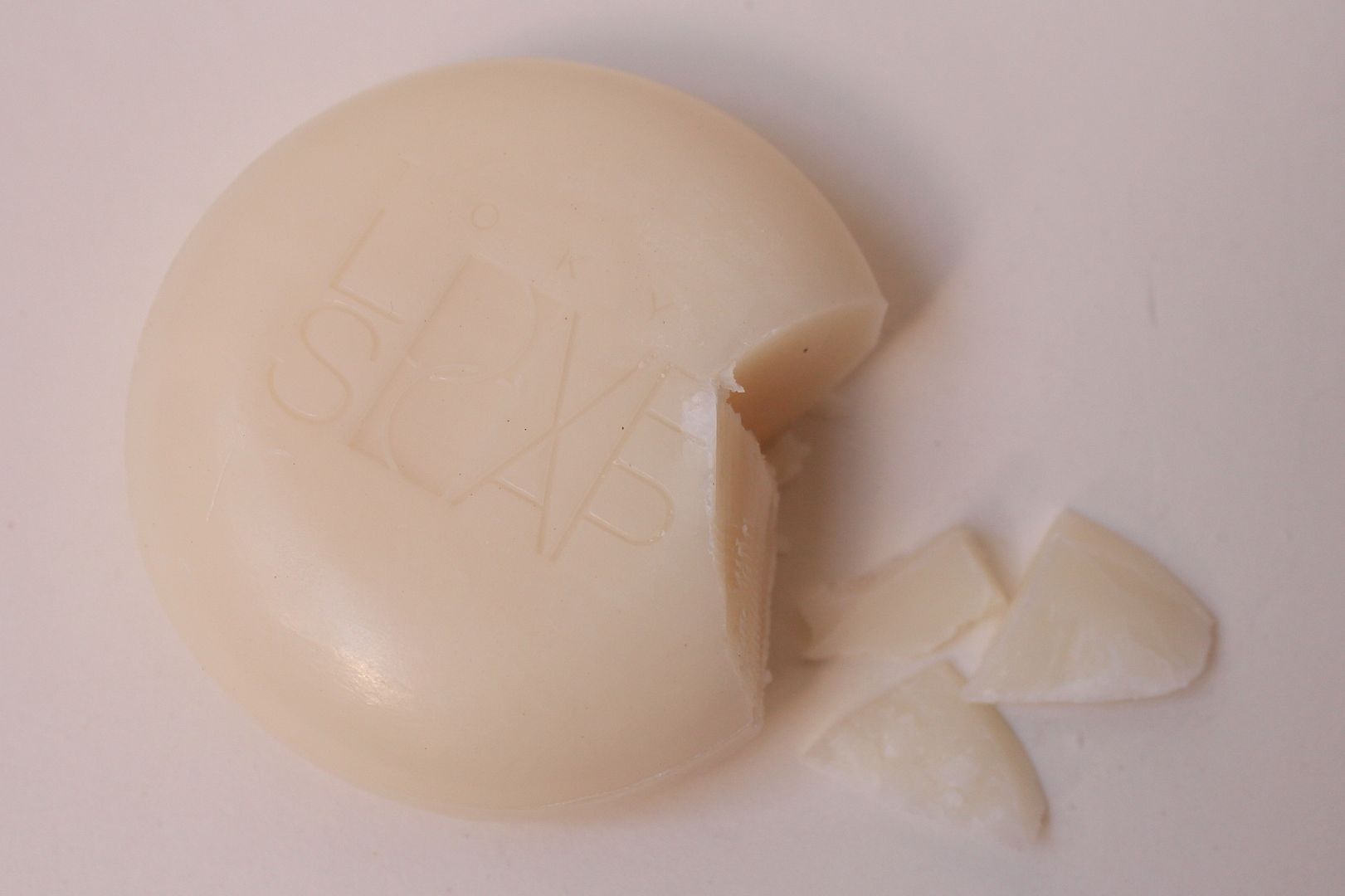 From my previous post

, you've probably read that I had a battle with acne. And what it left me were scars. Deep and dark acne scars.
Here's a photo of my skin after 2 weeks of using the Tokyo Love Soap: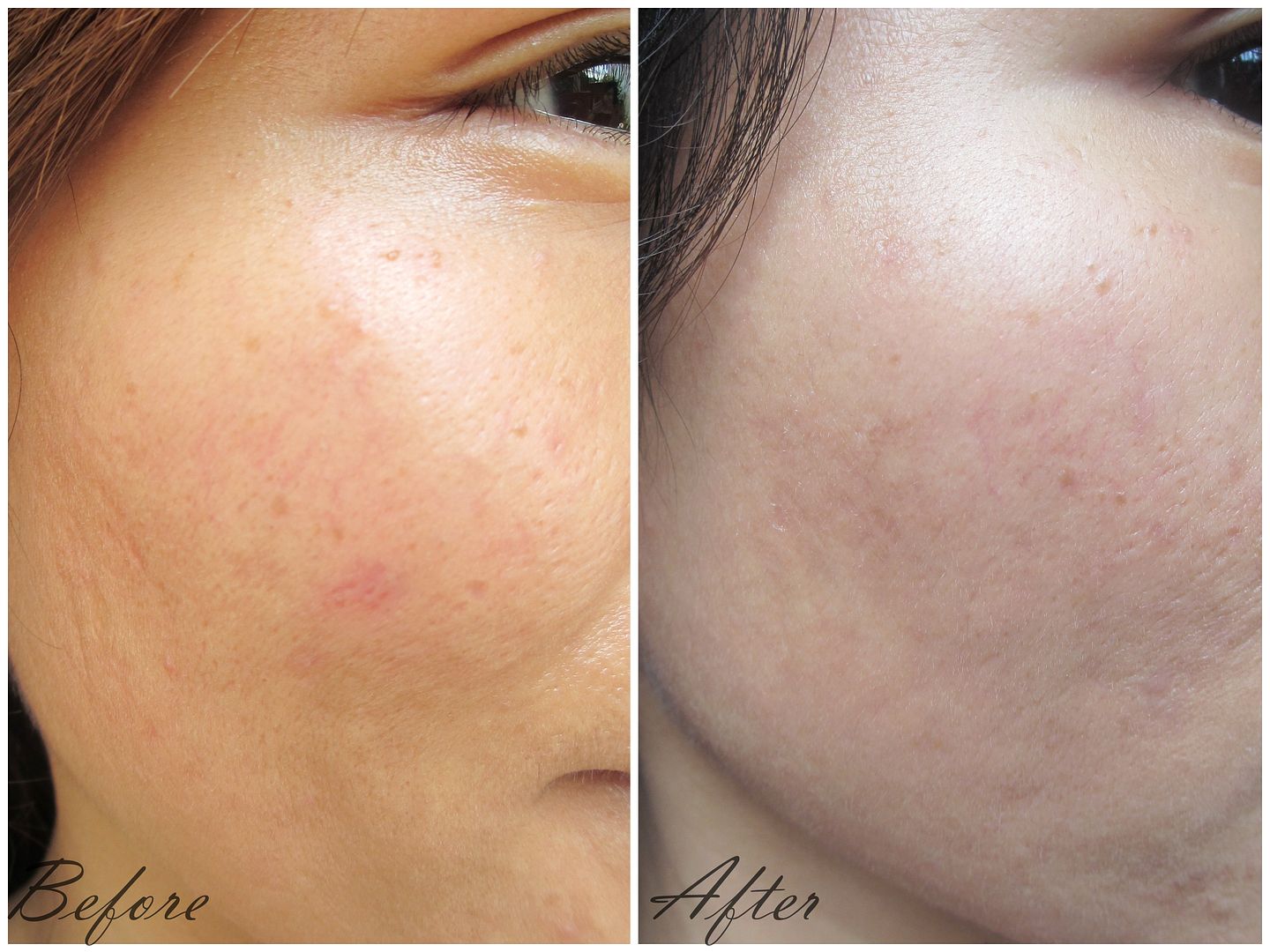 PROS

:
Leaves skin supple and m

o

isturized

Lightens

scars

Improves complexion

Skin f

eels soft and smooth after washing
No harsh smell (sme

ll is good!)

No stinging unlike other whitening s

oaps
CONS

:
A bit expensive than other soaps

Not

easy to get hold of
Overall, I think this soap is really good! I didn't know how good it was until I have finally tried it. It's a little funny how this soap is actually supposed to be for sensitive areas of the body but I used it on my face! It works pretty fine and doesn't have any side effects other than to make my skin lighter and smoother. I now understand why this soap is very famous in Japan. This soap is a must try especially for people like me who don't have acne anymore but

need to cure dark spots, pigmentation and acne scars.
Try it now! :

)
Beware of fake "Tokyo Love Soap"!

You can get original Tok

yo Love Soap from Shadz Onlineshop.
The store goes on sale seasonally

,

so you can still get this soap for a lower price

i

f you're

in luck!
Visit

Shadz Onlineshop

on Facebook.
Kristine