Hello eve

ryone! Happy hot and sizzling Thursday! It's getting hotter and hotter now, isn't it?
Anyway, I'm not sure if I mentioned this on my blog yet but Belle De Jour is really one of my favorite companies. Their products (BDJ planner and BDJ beauty box) are all amazing, the service

is great and the people behind it are all so warm and kind.
So this Sunday, Belle De Jour is inviting you to join their Beauty Social to be held at the SM Mall of Asia Atrium

.

The invite will guara

ntee the holder with :
1. A slot to a talk of your choi

ce
2. A loot bag filled with

beauty goodies from BDJ partners
3. Have your photo taken by their pro photographer
4. Learn from the talks and meet ne

w friends
5. Fun, fun, fun!
There are 6 different talks to choose from :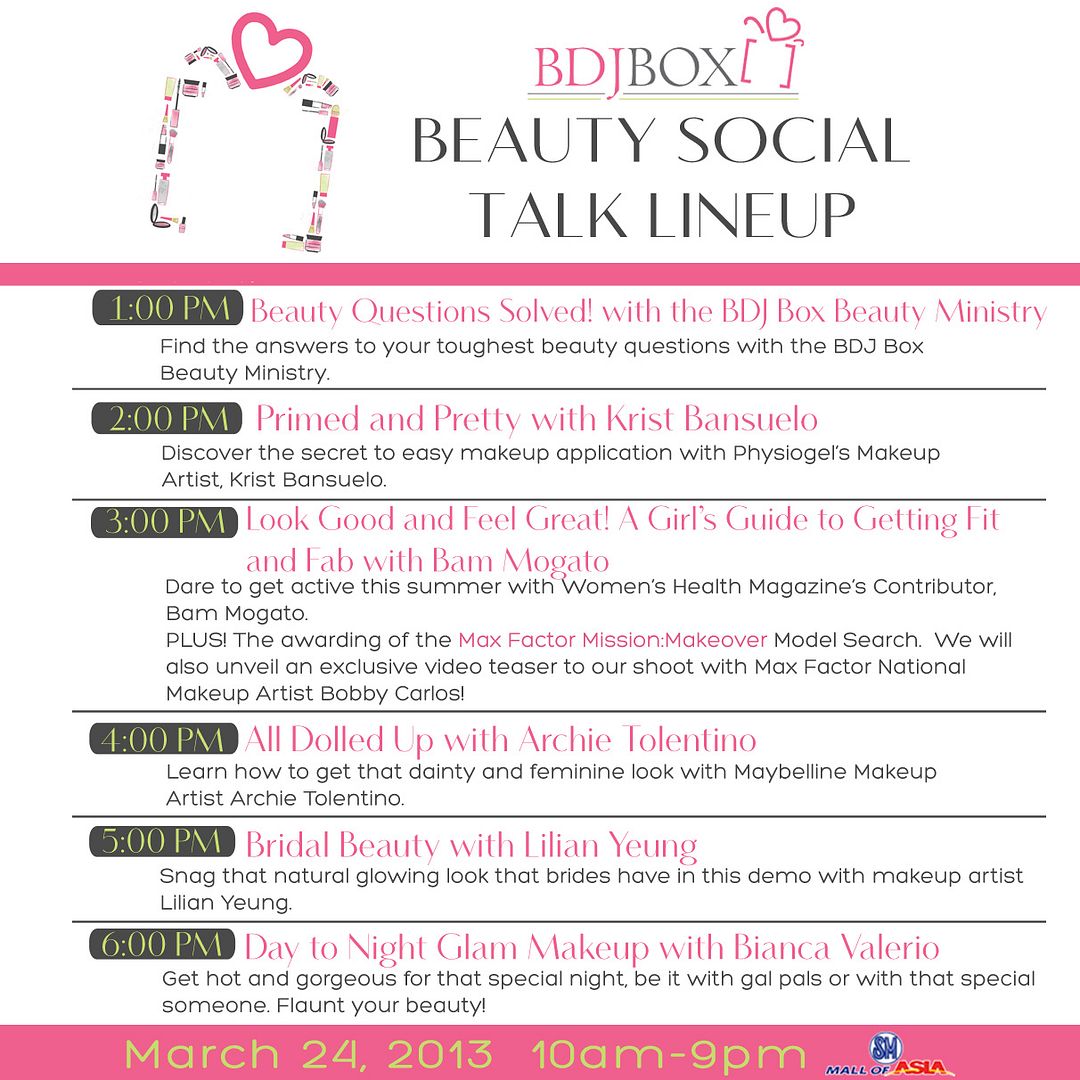 Anyone can join the said event but slots are limited so hurry a

nd reserve yours now!
How to get invites to the BDJ Beauty Social?
Email realasianbeauty@gmail.com and attach the following details :
Name :
Mo

bile number :
Answer the question : What's your "I honestly can't live without it" beauty product?
Top 3 talks that you want to attend to :
It's so easy! So hurry and send us your det

ails now!
See you at the BDJ Box

B

eauty

Social, beautiful ladies

!