Who loves ice cream? I surely do! We love ice cream especially in Summer when it's scorching hot! Here's a nail art that's perfect for the season

. :)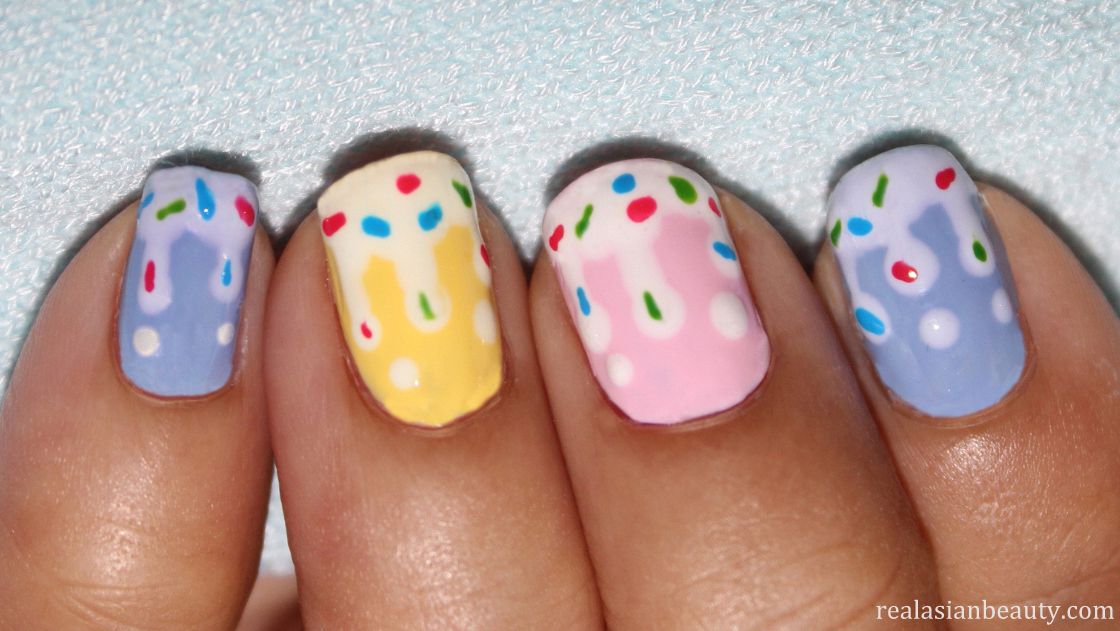 You may paint all the nails in one color or paint them in dif

ferent colors like what I did.
The pastel base polishes that I use are Etude House Petite Darling Nail Polish

es.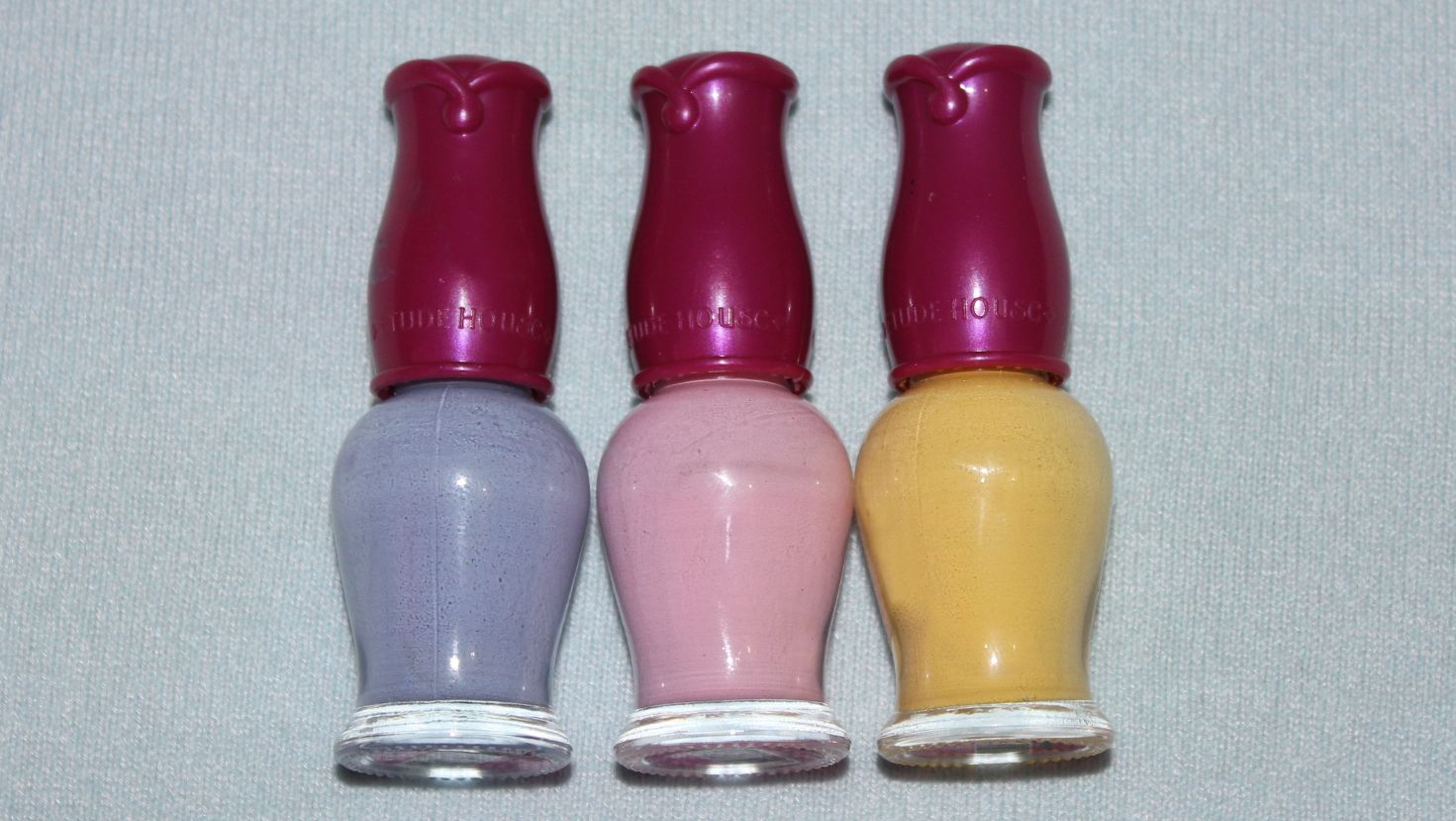 You will also need a white polish, top coat and a dotting tool

.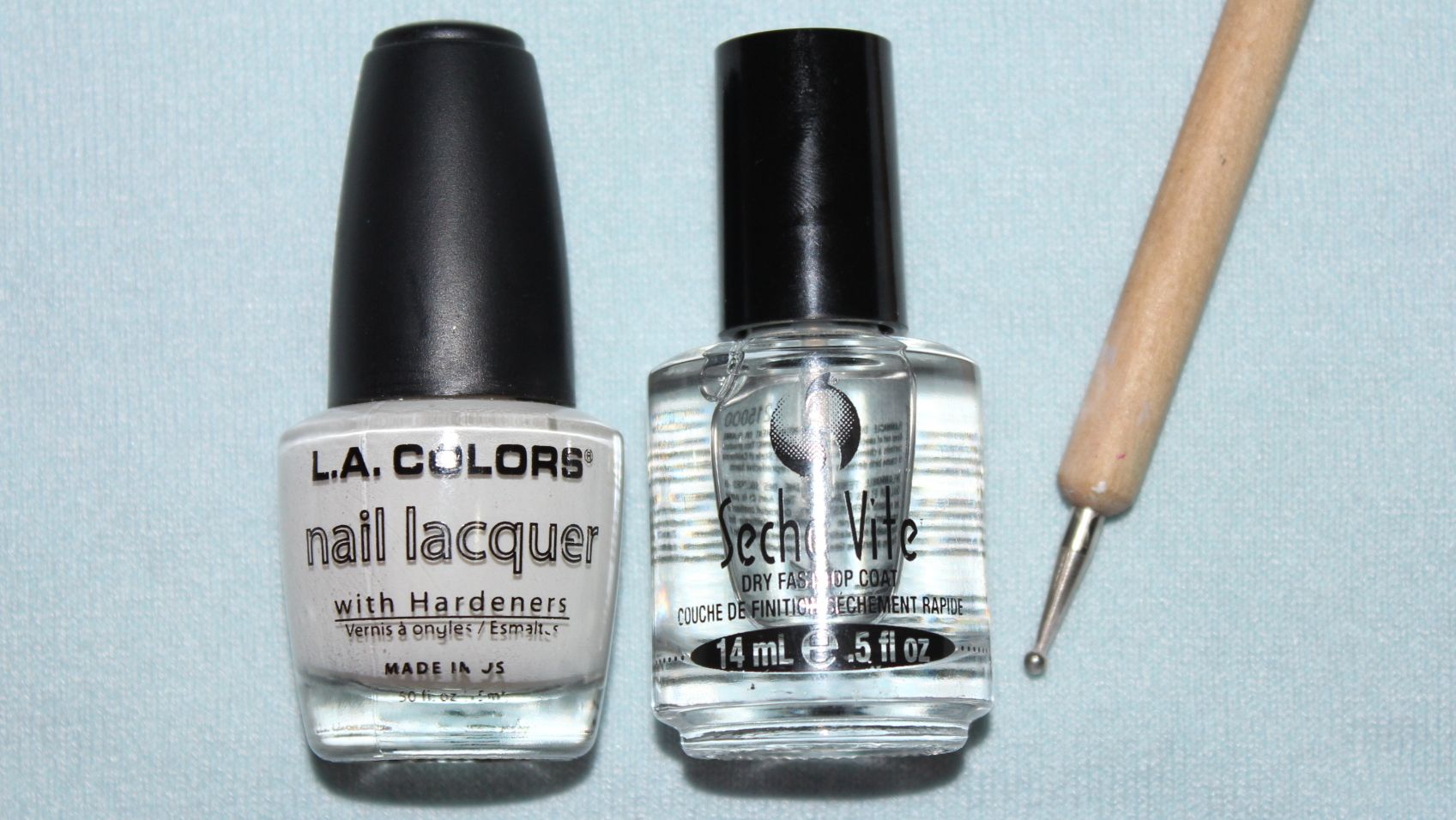 And then for the candy sprinkles, I used polishes from Tony Moly.
It's so easy! I am proud of myself because these days I noticed that I tend to create simpler nail arts than the complicated ones I used to make a few weeks ago. I guess I'm going to have to switch intricate nails, Kpop nail art and simple

designs.
I hope you

like this simple design!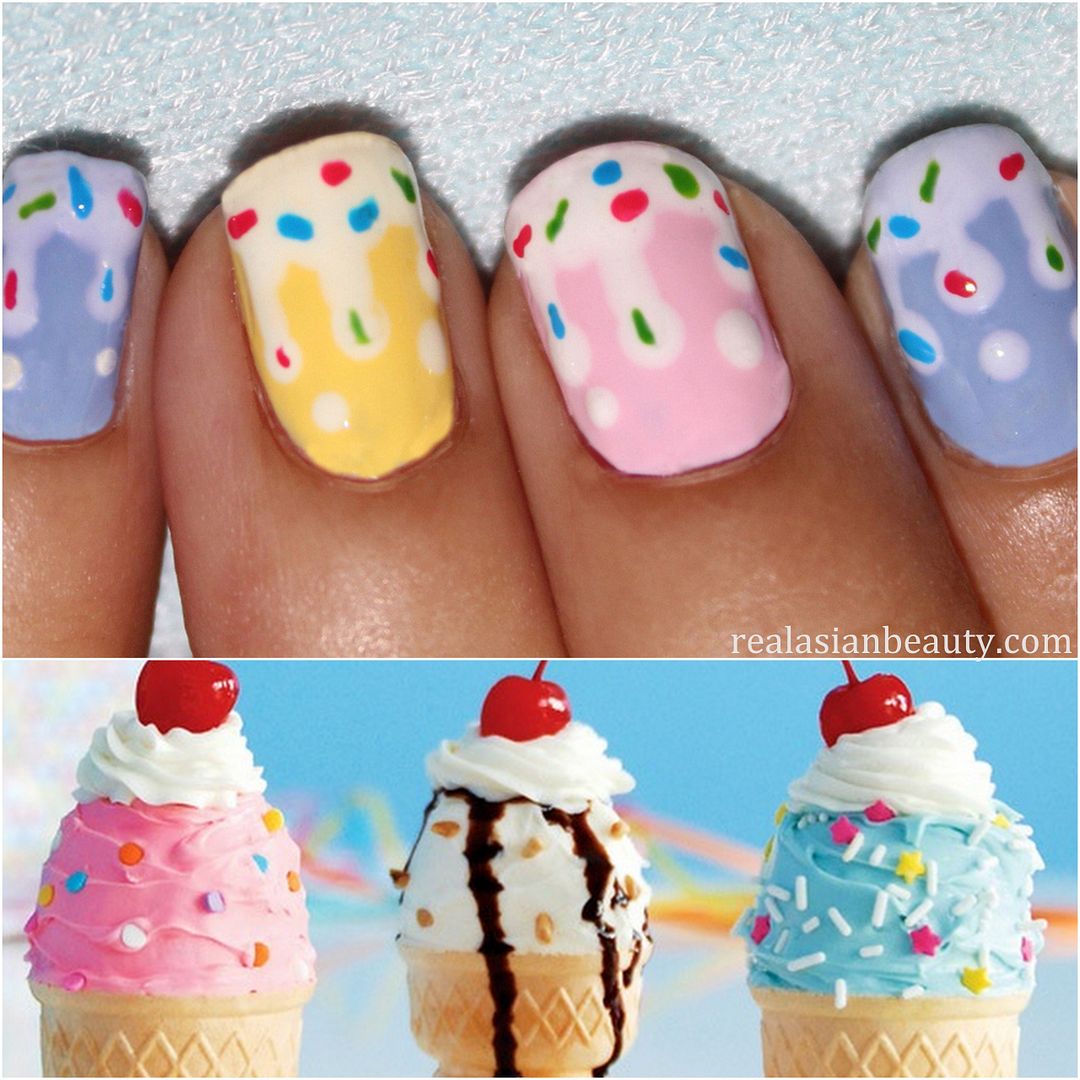 Although it's really hot here in the Philippines most especially during Summer, we still love it here! We just need to have some coolers like ice cream, fruit shakes, halo-halo, air-conditioner or going to the beach. In fact, this evening I'm

beach bound together with a few friends from my office. Yay! Can't wait! I'll blog about that trip soon! :)
E

njoy the season! :)