Philippines is a tropical country yet for an unknown reason, I always get excited for Spring to come. My friend and I had a quick (or not quick) photo shoot at a location that I'm sure would look so pretty if Philippines only had Spring season. I can imagine colorful flowers blooming everywhere!
Since we don't have Spring and there are no flowers in the area, I'm putting these floral leggings on!
Our shoot was so fun. I'm really thankful to my friend, Karen! The weather was also cooperative!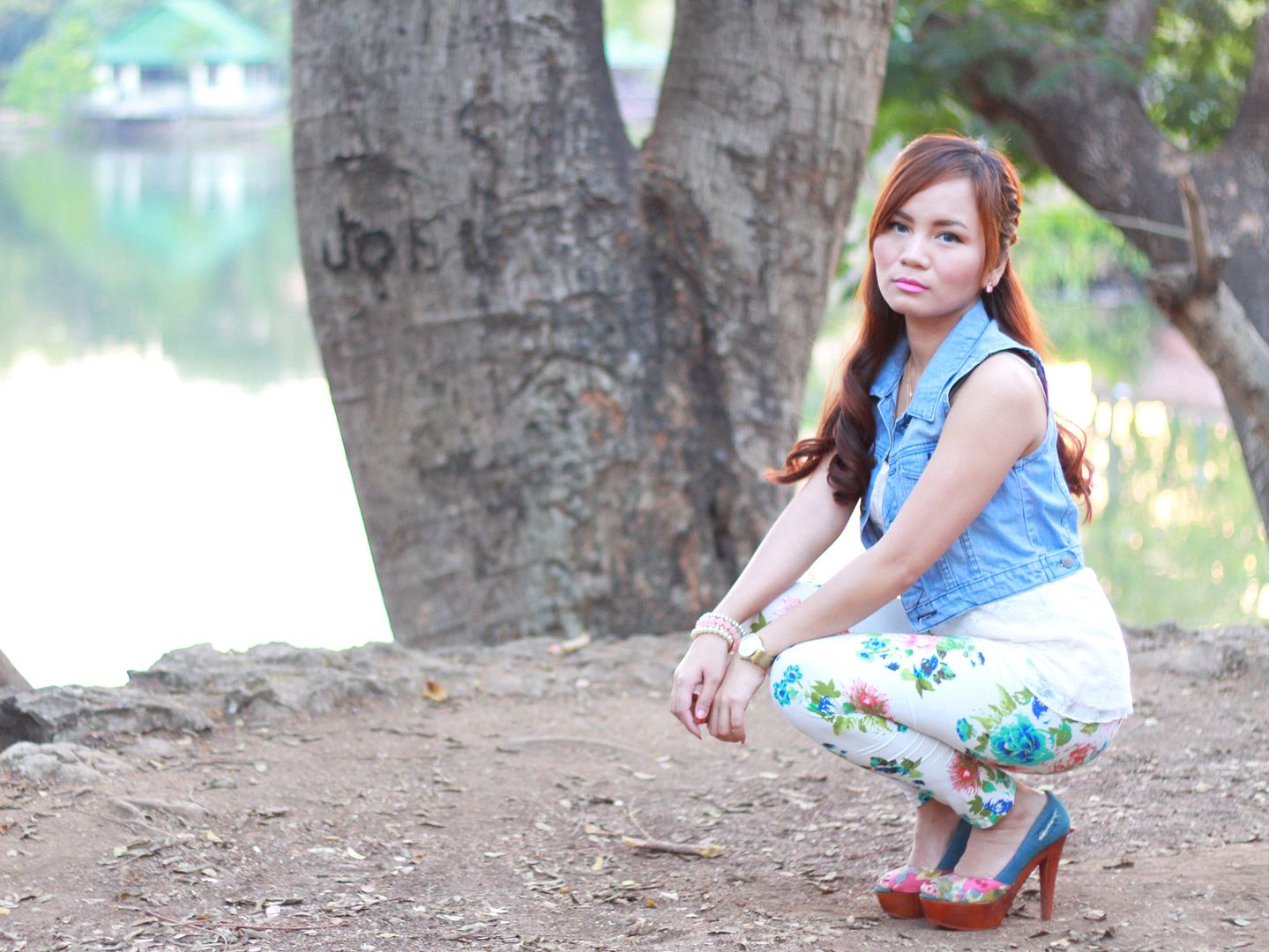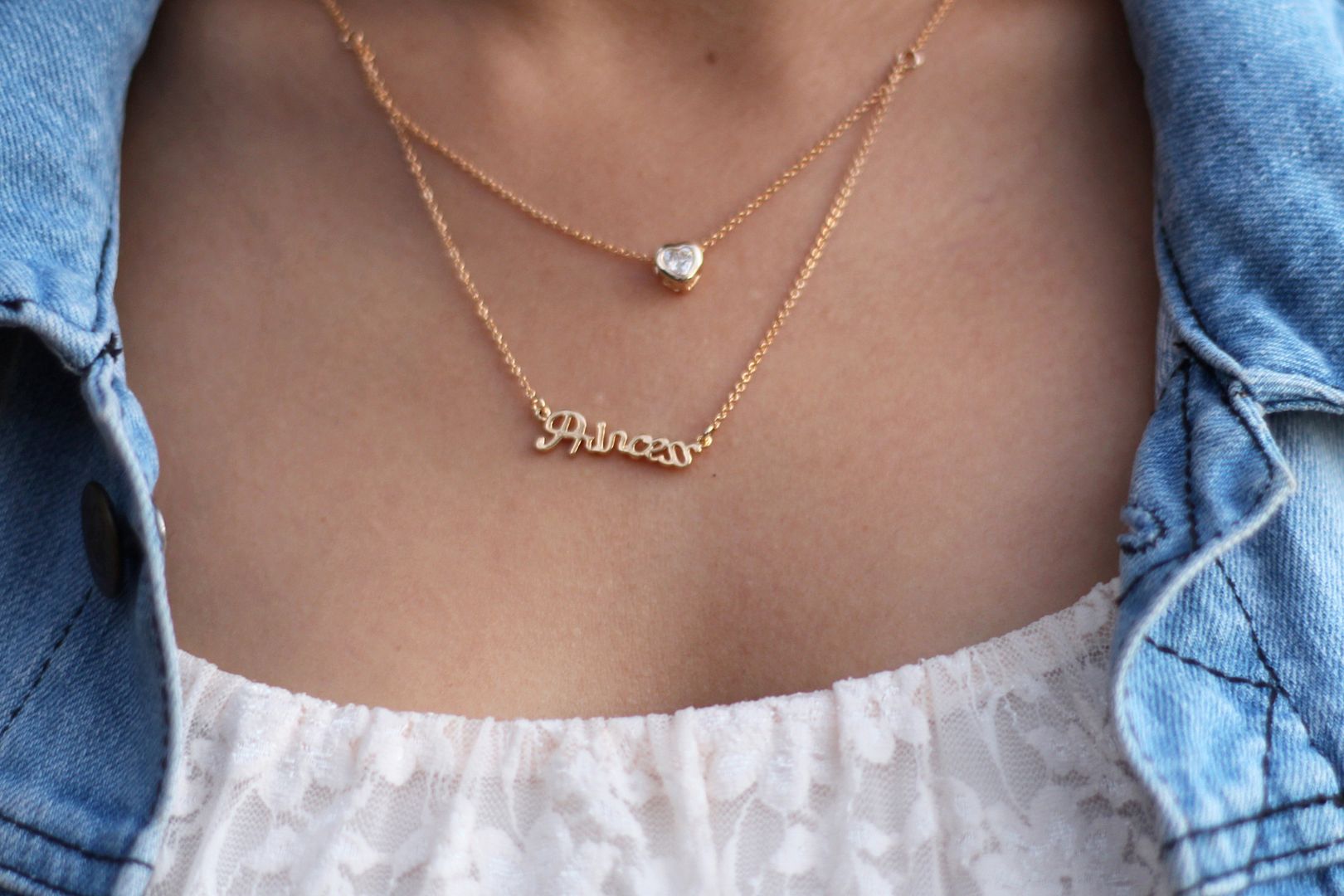 Cropped Denim Vest : Crissa Jeans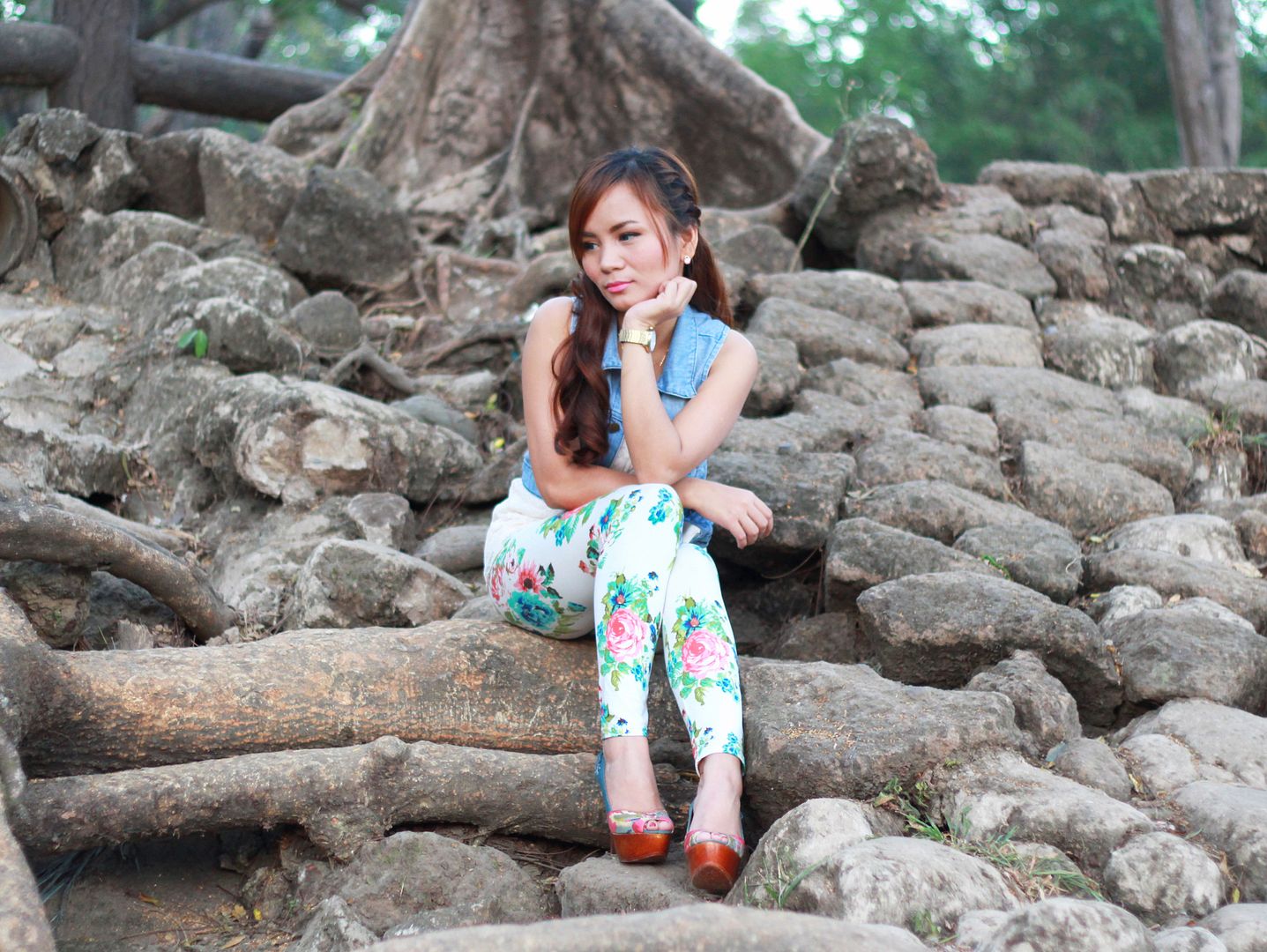 It has been cold the past few weeks here in the Philippines and we are all just so glad! We seldom say "Brrr, I'm cold!" but when we say it, you must believe it to be true. It was especially cold last Saturday night, the night we came home from this shoot! Though yesterday, the weather became abruptly less cooler. I guess Spring really is coming... or for us here, Summer!
What do you guys think?
Kristine