Summer is officially here! It's true that it's almost forever summer here in the Philippines because of the all-year-round warm/hot weather. But when summer season comes, we still get excited because it only means the good stuff: school vacation, trips and getaways, family and friends get together, ice cream and halo-halo and of course, summer dresses and bikinis in the nicest and coolest colors!
Here is my first Summer post for this year. On my birthday (March 29, 2014) my family and I decided to go swimming. Good thing my birthday fell on a weekend!
Though I was a bit sad because my office mates weren't able to greet me. There were some people
I was hoping to receive greetings from but didn't greet me... Ha ha! Call me childish but that's really how I view it. I don't mind people and friends that ignore me for 364 days... but ignore me on the 365th day, my birthday, and I'll remember it for the next 364 days.
Anyway, when I go swimming with my family, I really don't feel comfortable to wear swimsuits and skimpy clothes. So I just decided to wear a colorful ensemble- colorful bustier top and pastel-colored shorts.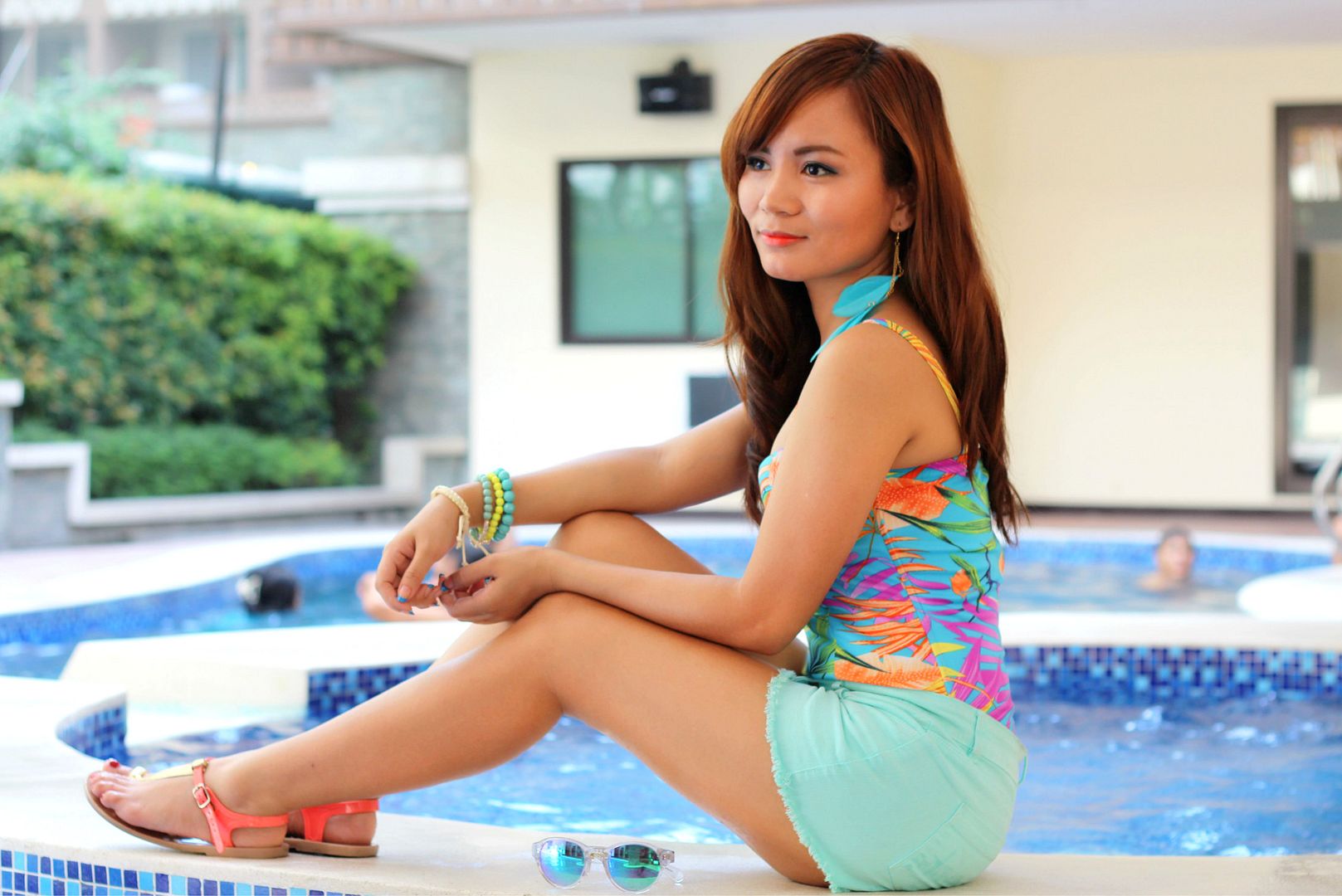 To protect my eyes from the scorching sun, I wore my new reflector glasses from

Ozealglasses.com

.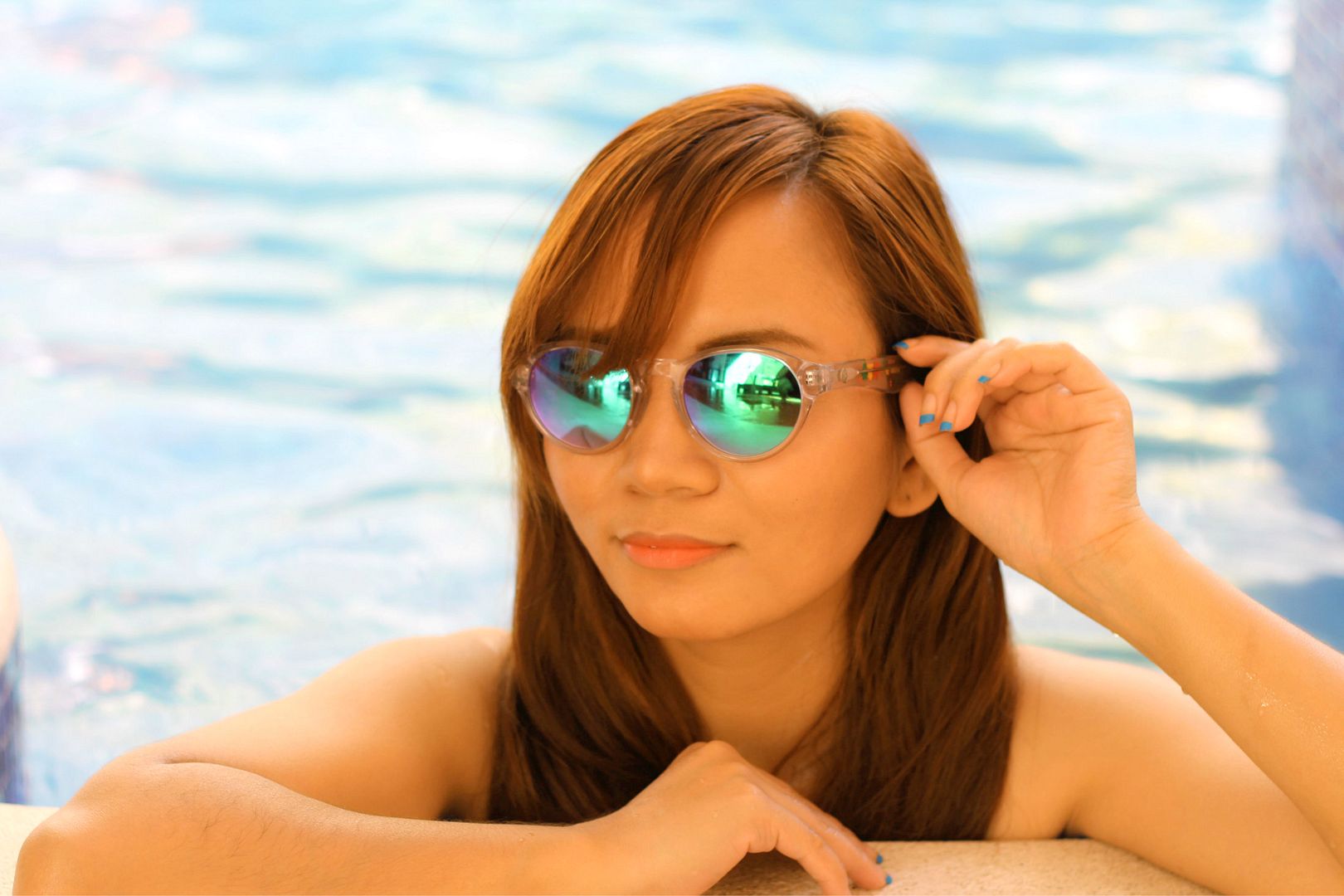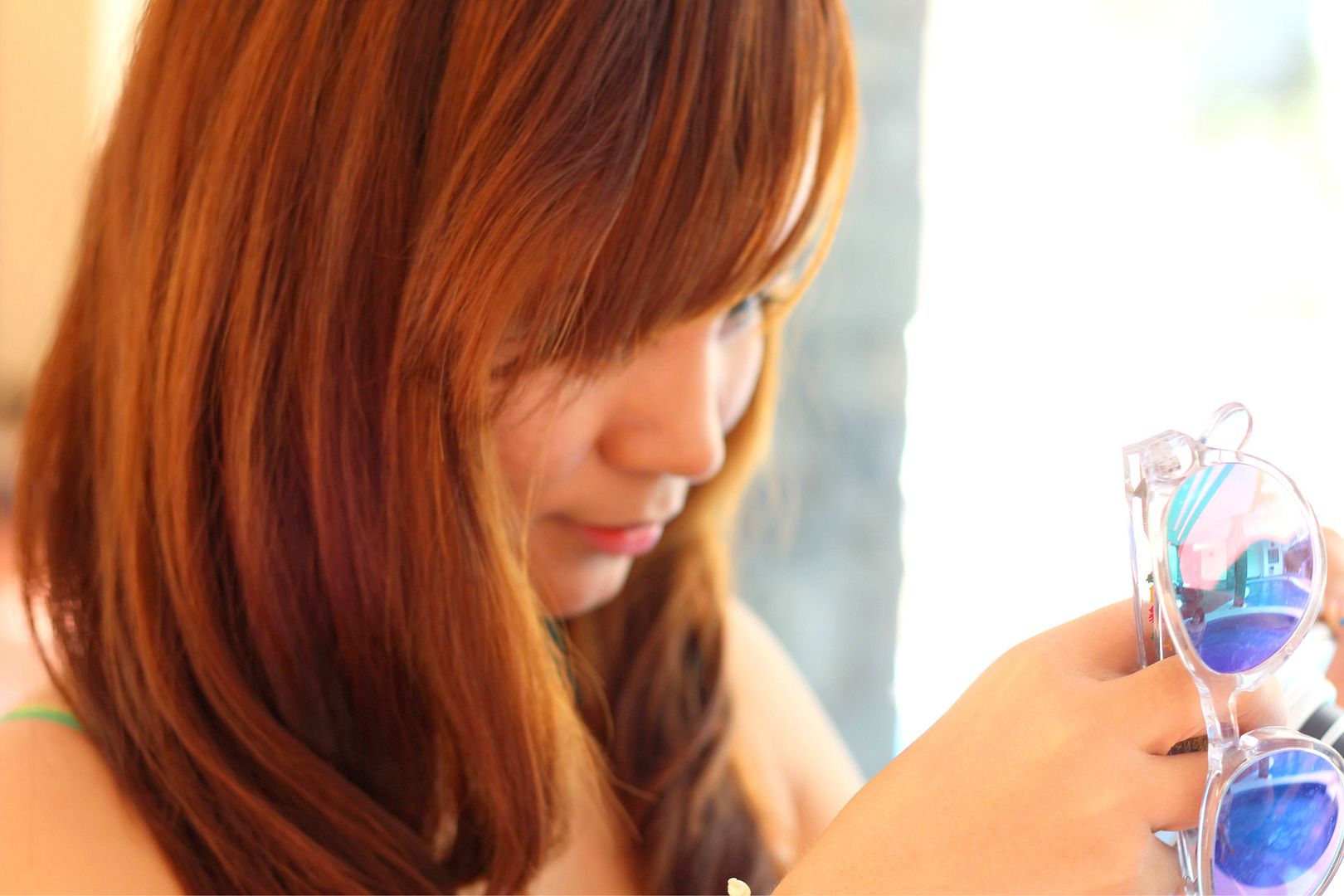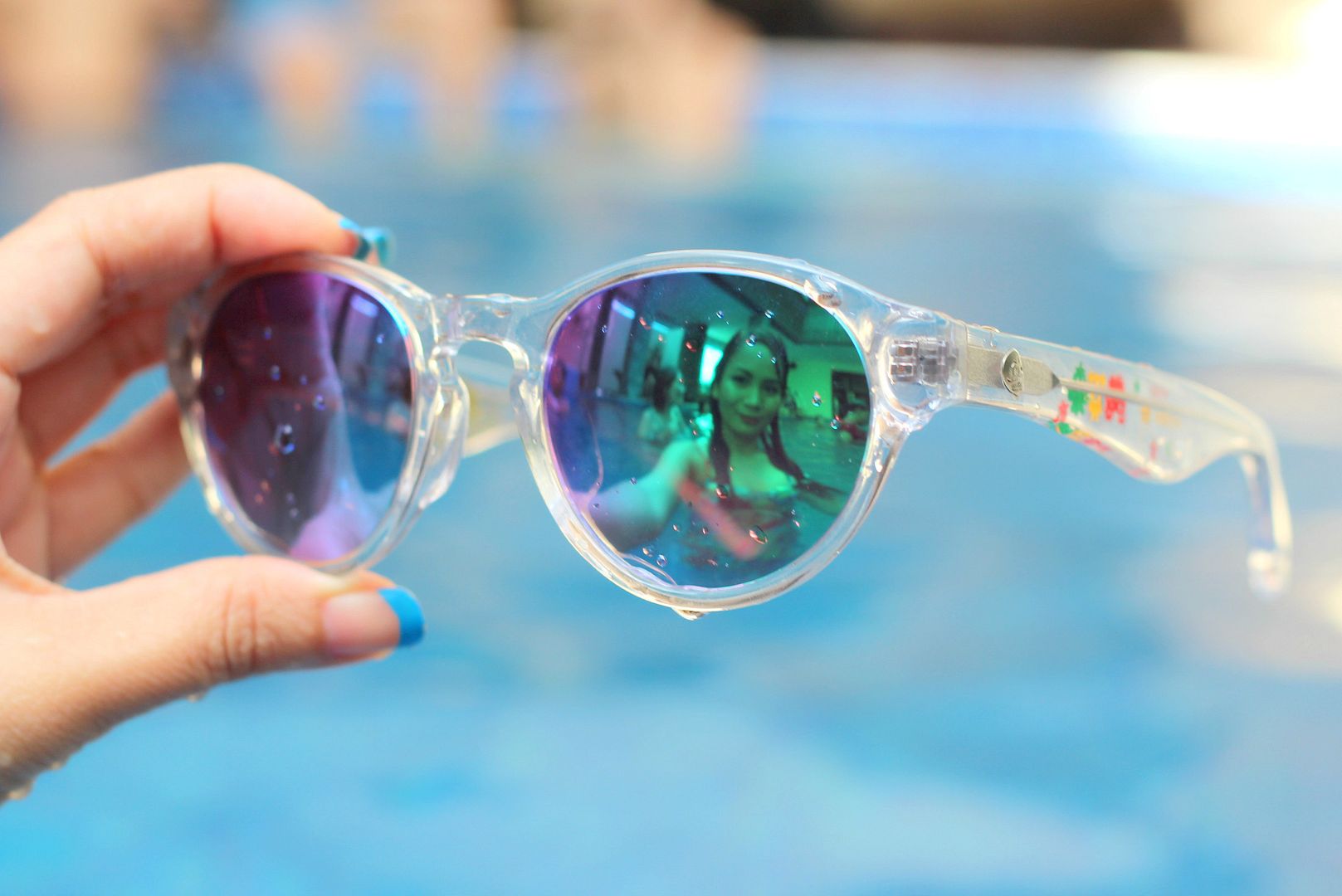 Bustier Top : SM Ladies Wear
I had a great time with my family! Fluffy, my dog, was very cute, too! She kept running around chasing people.
To know more about my outfit, please watch this video :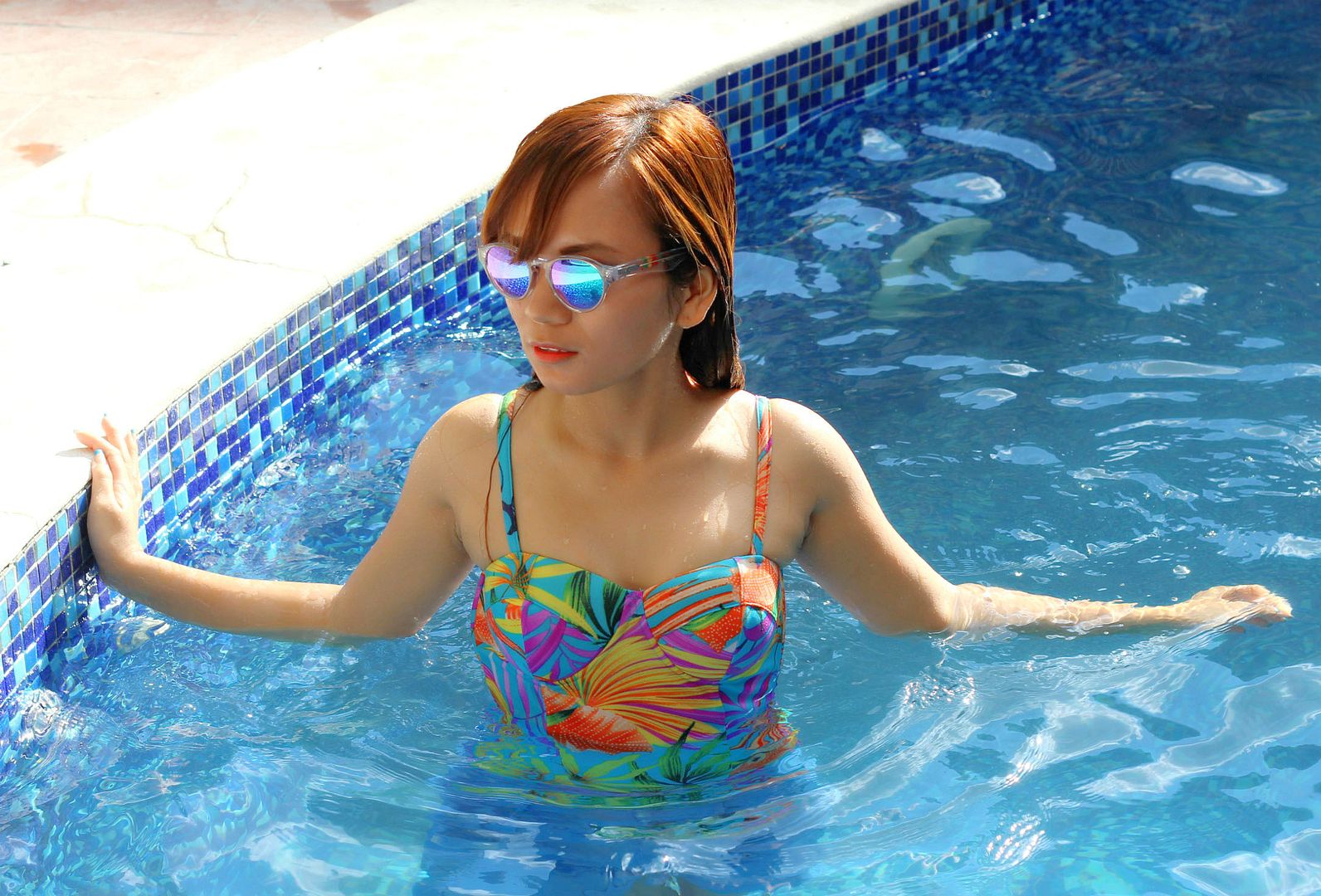 Oh, I also want to share some things that are making me happy these days. My Love From Another Star will be shown soon on a local channel here in the Philippines
! Yay! I can't wait for my fellow Filipinos to watch the drama that I've enjoyed. AND! Nickkhun and Tiffany finally confirmed their relationship! lol. I've known about them since last year and I was soo happy. But no one believed me they're real. Good thing SM and JYP confirmed it now. love love love!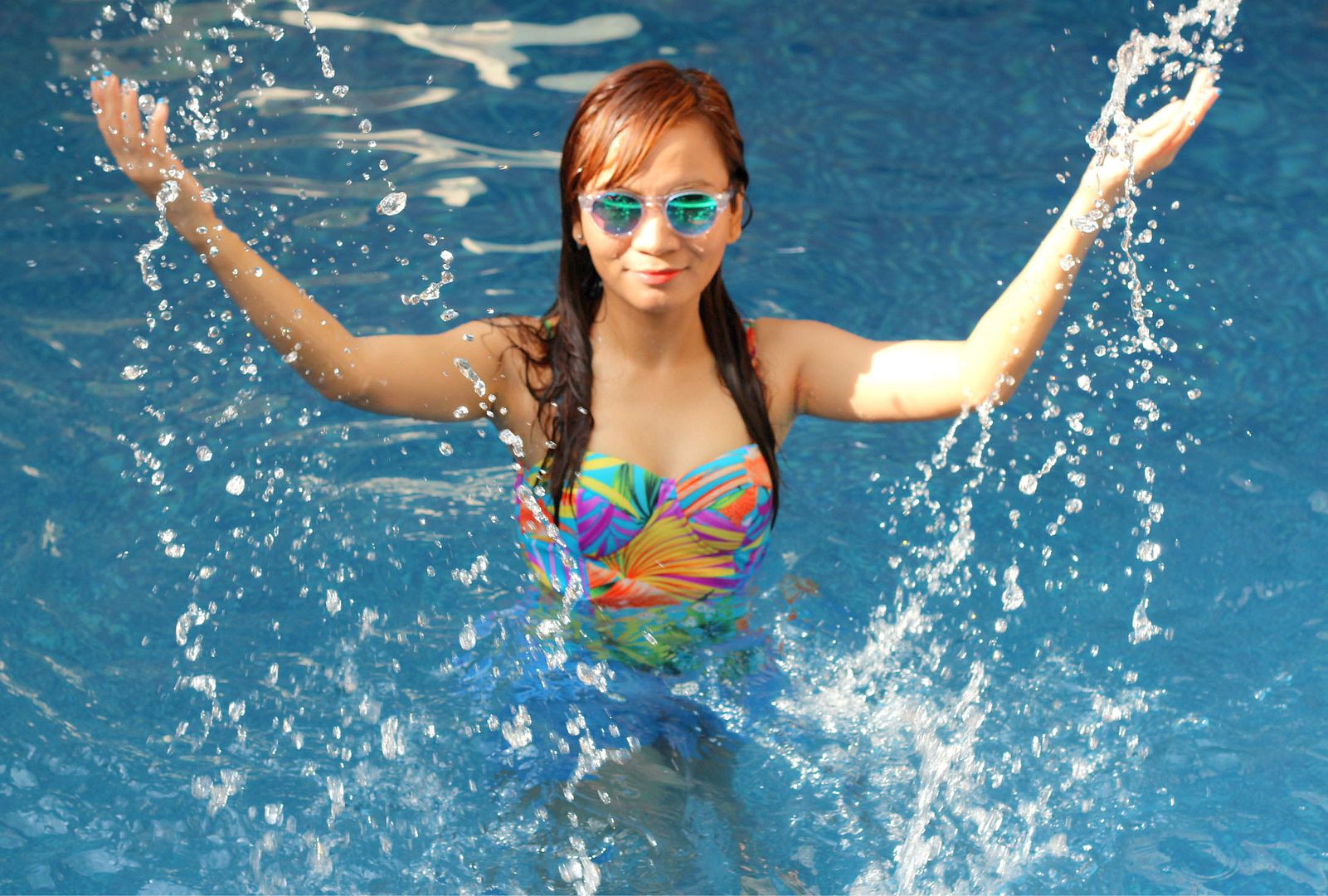 Ending this post with this photo. I was posing for the camera and had no idea that my mom was photobombing! haha
What do you think of this outfit?