Hi guys! I haven't reviewed any contact lens for a long time. Actually, I haven't reviewed any product for a long time. If you look at this blog and at my YouTube channel, you might assume I'm slacking off and becoming really lazy. But to be honest, I have a lot of raw videos and raw photos and even longer to-do list. But because I have a lot to do, sometimes I end up accomplishing nothing. haha! How about you? How do you handle stress and pressure?
Anyway, let me share to you my current favorite brown contact lens!
I was sent a lot of costume lenses like blues, greens and purples... I even went extreme and picked some red and cat-eye lenses. But I always find myself reaching for my brown contact lenses the most. Not only do brown lenses look natural, they will also spare you from people who might think you're crazy for having blue eyes despite being Asian with black hair and tanned skin. lol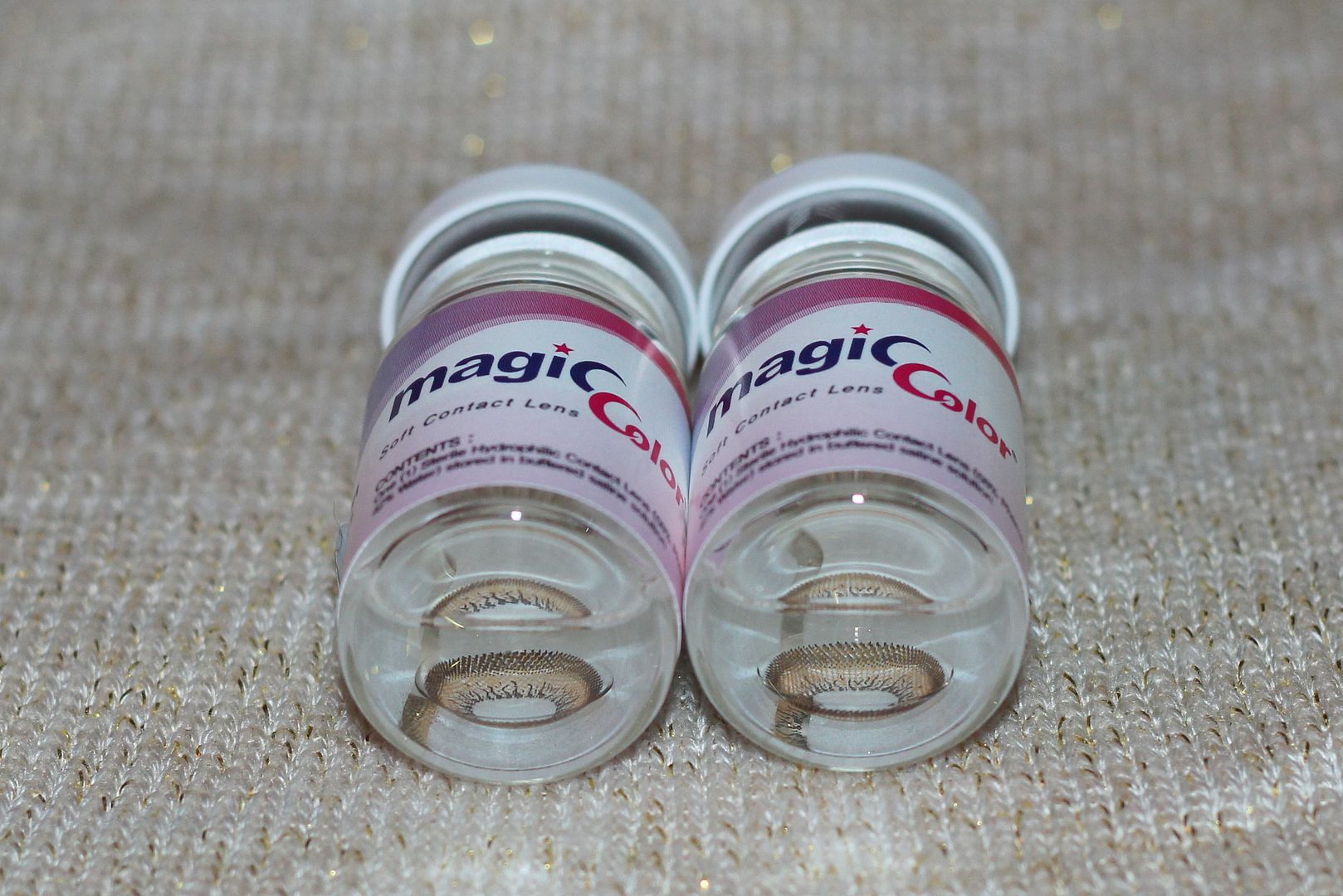 PRODUCT INFO

:
Diameter - 14.0 mm
Base Curve Radius - 8.40 ~ 8.60 mm
C.T. - 0.04 ~ 0.13 mm
Water Content - 38 ~ 42%
Using Cycle - One Year
Power Range - Plano (0.00) ~ -10.00
Manufacturer - Geo Medical Inc.
WHERE TO GET THEM

: www.LensCircle.com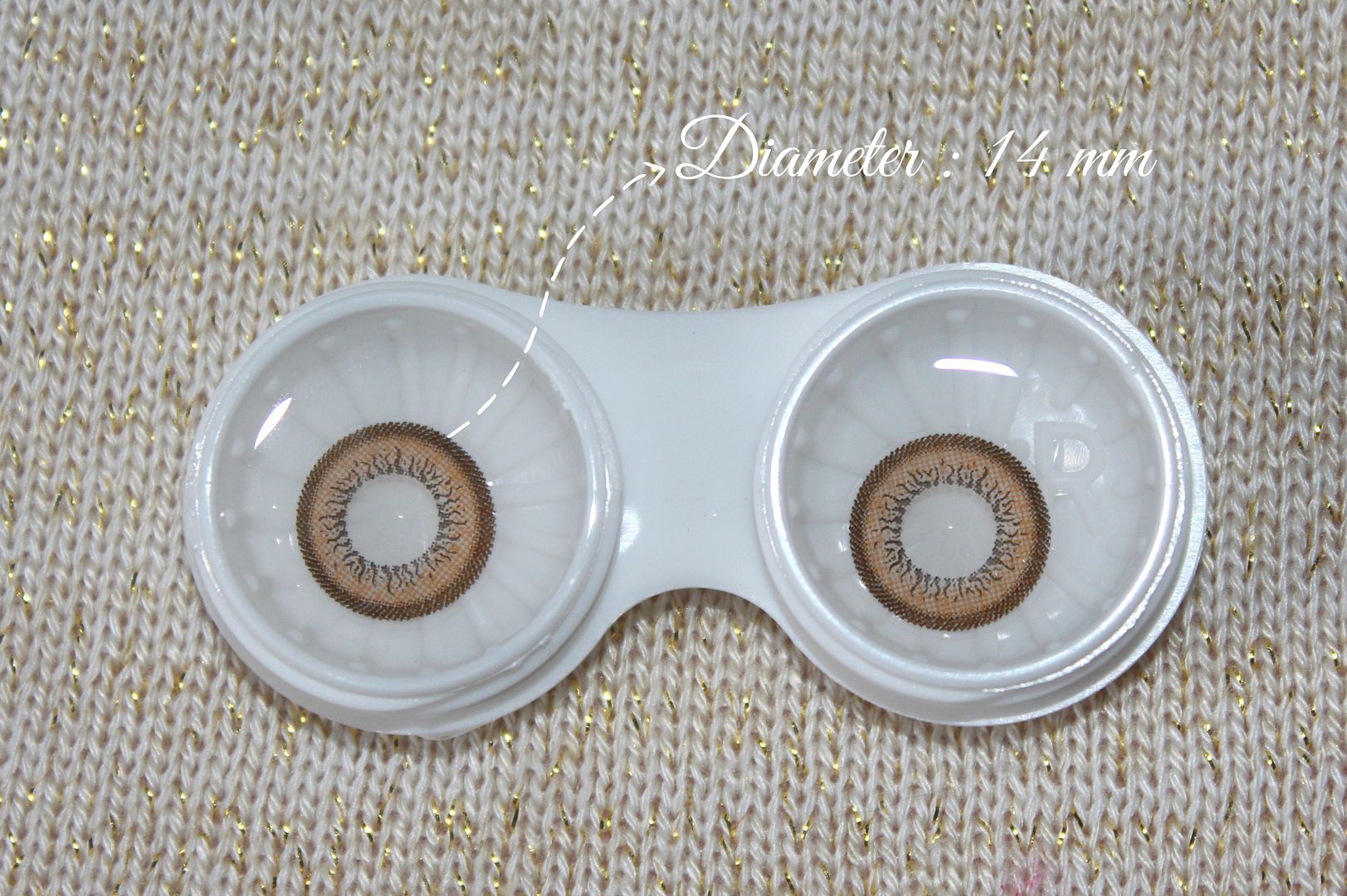 Here's how my eyes look without contact lens :
Here's how my eyes look after putting on the Wing Series Contact Lens :
LIKES

:
Very natural brown hue, no vampire eyes

The diameter is just right to emphasize the eyes

The color is very natural

I was able to wear these for 8 hours
DISLIKES

:
If you like huge dolly-eyes, then you might not like that this is only 14.0 mm

If you have natural brown eyes, these lenses may not be visible anymore.
For a clearer look, here are my eyes before and after putting the lenses on:
This is a very nice variant of brown contact lens. At least, my eyes were able to rest from the loud and vampire-ish brown lenses I've been wearing. I also see a lot of Korean girls wear contact lenses like this. Koreans are very particular about being beautiful yet still looking natural. If you want to get that "natural Korean beauty" look then you might want to try these lenses, too!
Please head over to

www.LensCircle.com

and use the code REAL10 to get 10% off your purchase!
* * *
Also, let me share a very nice news! I didn't know that my YouTube channel now ranks as #24 most subscribed channel in the Philippines! Ah, what a blessing!
I only found out about his today when I had a meeting today with a client. I'm always curious as to how sponsors find out about me.. and she told me they picked me because of my YouTube's channel ranking. I was shocked!
I used to care a lot about numbers and rankings... That was me before! But one day I came to realize that rankings are just numbers. What's important is that I inspire you guys.. to watch, to read, to try what I tried, and to do what I did. I was told once that a good teacher is not one that teaches, but one that inspires. It's always a joy to know that I inspire you guys! Rankings and numbers are just bonuses!
Thank you! And, if you read this blog but totally clueless that I have a YouTube channel,
please click here to visit my channel and browse my videos! :)
Kristine