One of the things that makes being a young professional in a corporate center difficult is the travel from home to the office. I don't know about your country but the train system here in the Philippines during

rush hours

is just crazy! When you have to be somewhere at a certain time, you have to allot 2 to 3 hours just for the train ride. Talk about crazy.
Good thing, I work at an odd time. My work starts at 2 PM so I could leave the house at 1 pm and still be early for my shift.
If there's one thing to love, though, is the fact that you are surrounded by people whose passion is also the same as yours. It's also nice to see them dress up! I love going to Ortigas and seeing young men in nice and crisp ties and young women in power dresses.
What do you think of my hairstyle, though?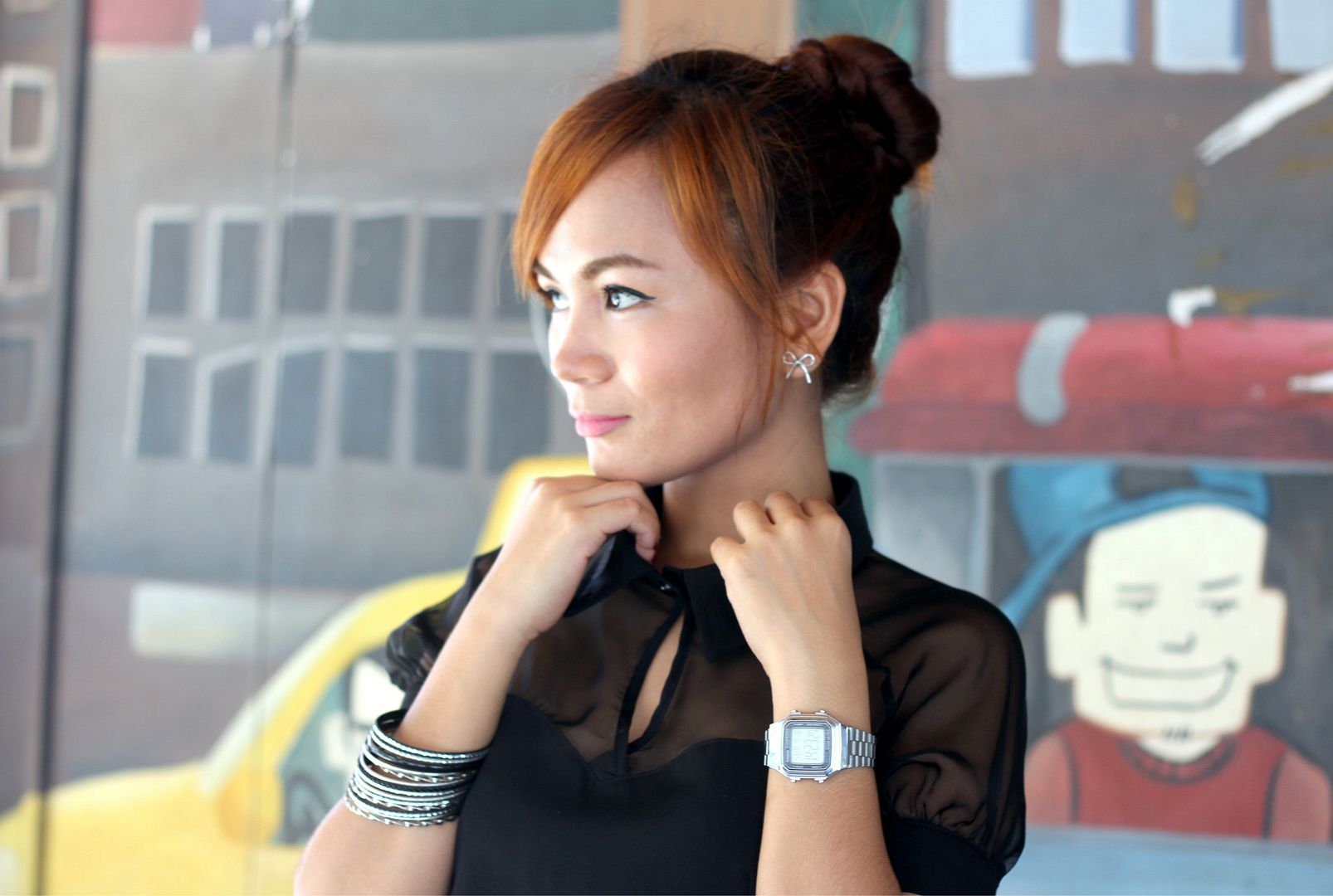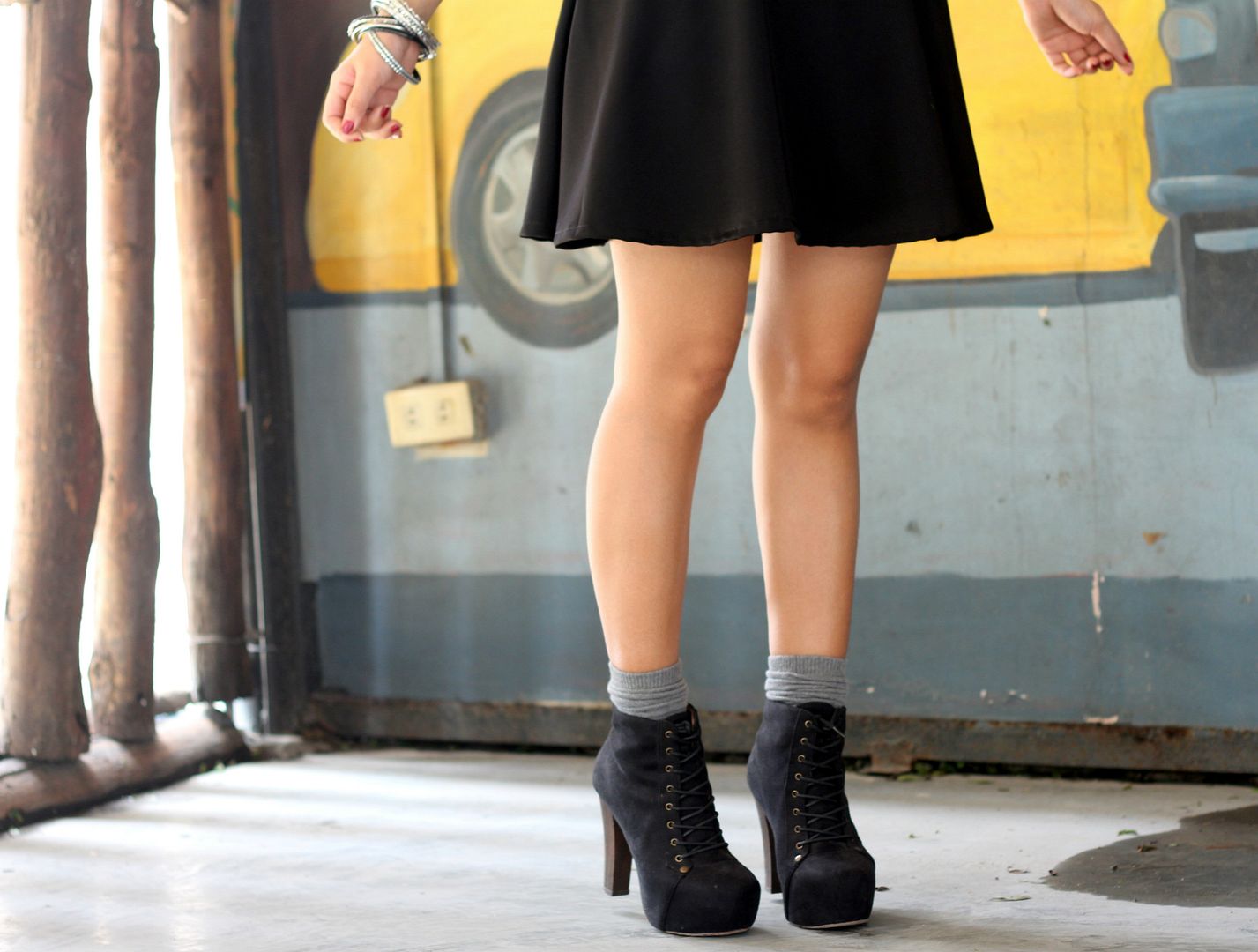 My friend and I were walking around the area trying to look for a new place to take photos then we found this hidden pretty wall! It's so perfect because the colorful drawings made my black dress pop out.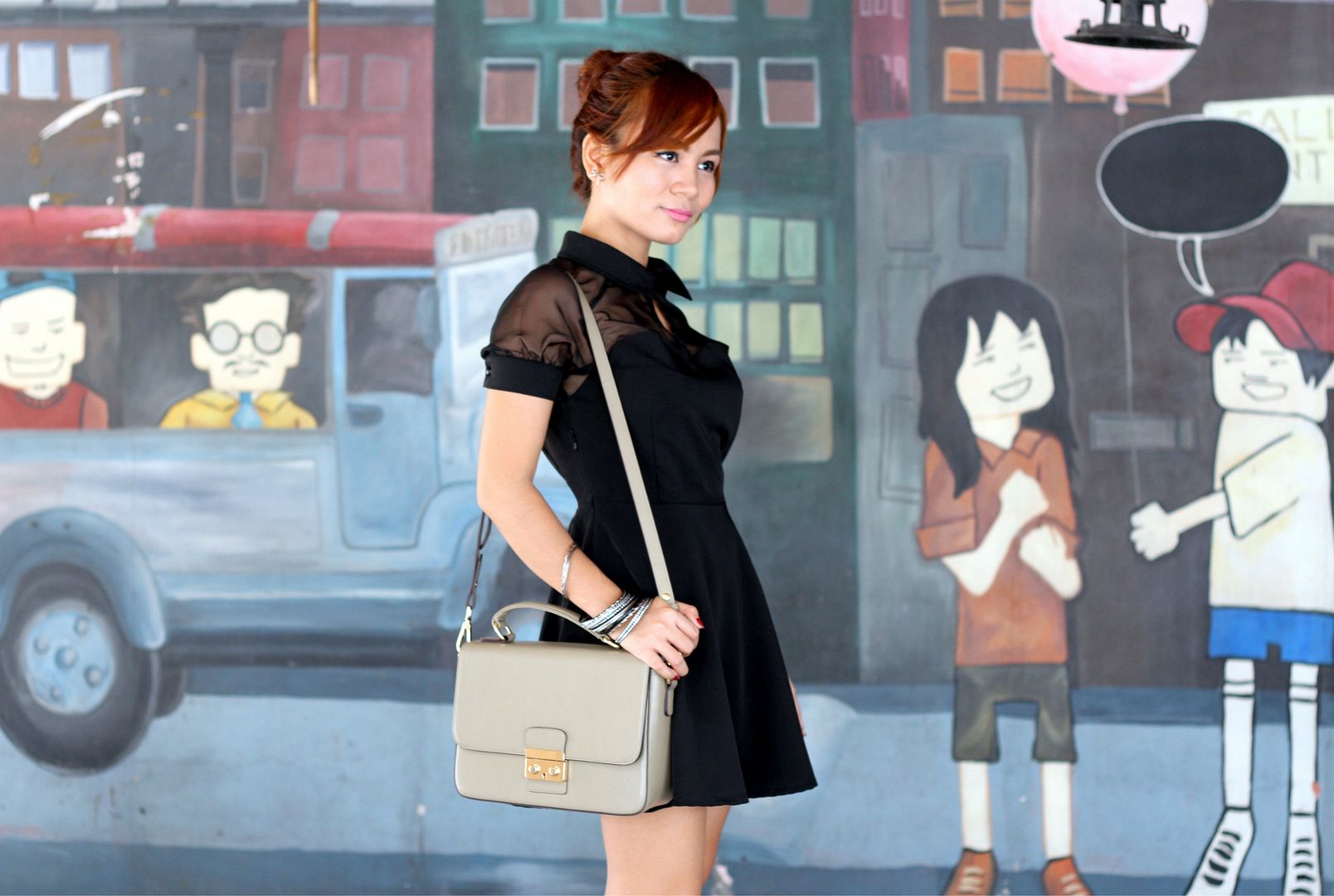 ________________________
Thanks, Flora, for the photos!