I finally figured out how to solve my forever problem of trying to find someone to take my photos! I recently got a remote control for my camera so you could notice the small object I'm holding in the photos. Now, I won't have to bug my friends because of my unending request for them to take pictures of me. hehe
I don't know why I only bought a remote control now. Though, the problem with it is that I still need to set it on a tripod and everything's pretty much hit or miss. Either the angle is not good or the photo is just downright blurry. I spend about an hour to take photos and videos for one outfit. Time consuming but I know I'll get around to using it and I think it's better that disturbing my friends, don't you think? ^^
Wearing an outfit that I've been wanting to use but couldn't because I was saving it for a perfect occasion because it's just too pretty for a normal day! I got the set from Choies.com a few months ago.
Recently, we hit 100,000 subscribers on YouTube and thought it would be the perfect time to get this out of the closet and put to use!
No, that's not my panty you're seeing! hehe. I think I also look way too dark in the photos. I adjusted the saturation of the photos to make the greens and other colors more vivid, but it also altered my skin tone. :(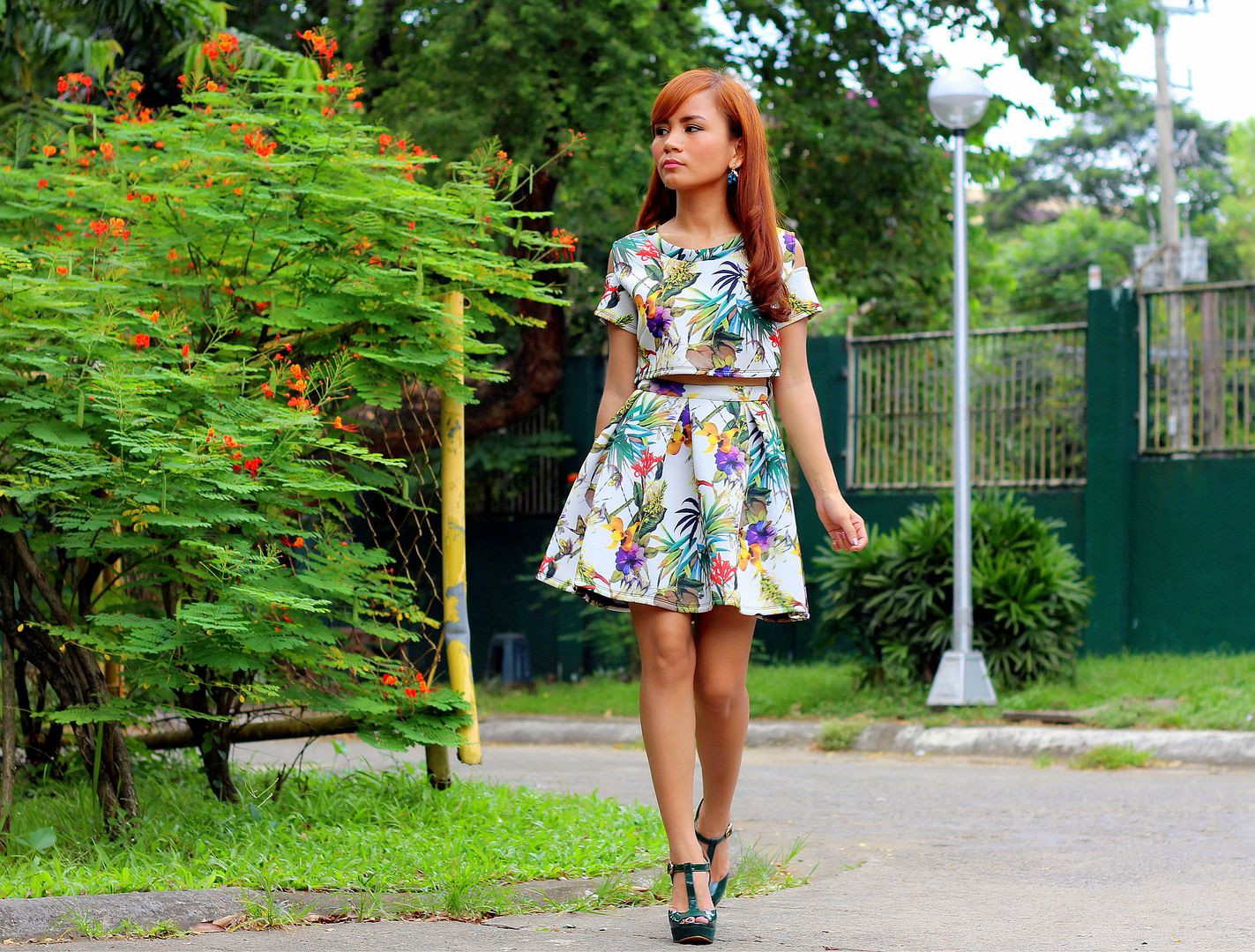 What do you think? I really love this pair and will save this in my closet for years and years!
* * *
Now, let's celebrate! We finally hit 100,000! I know the readers here are also subscribers on YouTube! Thank you for subscribing! Some of you also told me that you've been subscribed back when we only had about 1,000 or 2,000. That was a long time ago, really! But thanks for still watching and for the continued support.
This one is not mine, it's ours! Cheers! *Handing you a virtual/imaginary champagne* :)