I really love lipsticks! I love how you could change your look just by changing the shade of your lipstick. Pick a light pink shade if you want a sweet subtle look. Pick a deep red color if you want to go for a sexy and bold look.
I got 10 shades of Ever Bilena lipsticks that I am currently loving!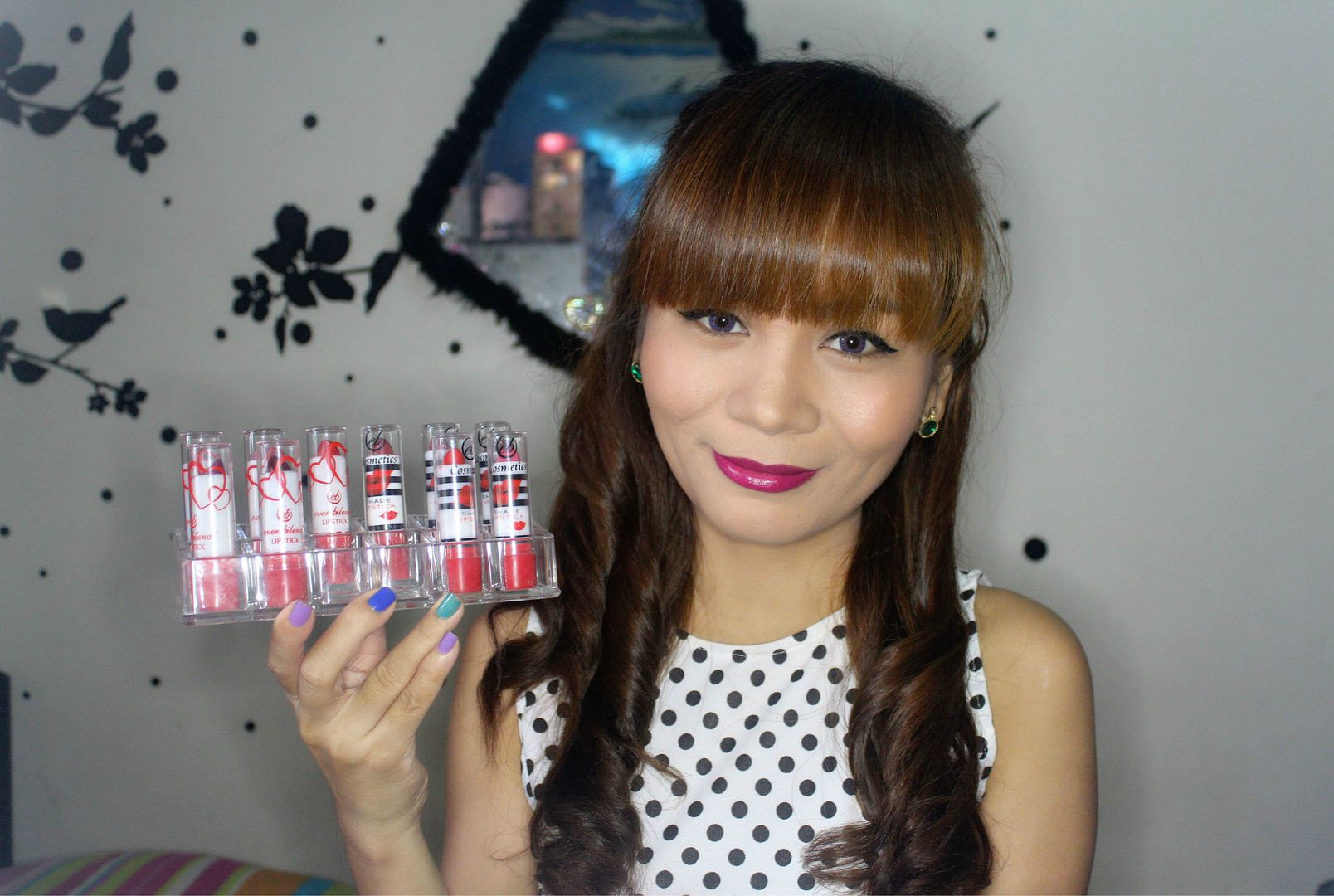 Each tube only costs Php 95 Pesos each! So cheap, right? If you buy other brands, you'll only get 1 tube for Php1000/$20. But if you go with these babies, you'll get 10 amazing colors! Pretty good deal in my opinion!
I failed to take a photo of each shade but I filmed a video showing all 10 shades. Please watch the video below to see how the 10 colors look when applied on lips. :)
Which shade did you like best? One of my favorites is the Dazzling Orchid which I am wearing in the photos.
I filmed the video for 3 hours. I don't know why I always take forever when I film videos. hehe I thought it would be cute to take a photo of my stained tissues. hehe
Be sure to check out these colorful lispticks from Ever Bilena. A good alternative to expensive lip products. I was impressed because some of them are really nice and pigmented! Perfect for everyday wear since you won't have to feel guilty that you're wearing a Php1,000++ worth of lipstick to the grocery or library.
Have a nice day! I'm going back to Manila this Friday! I'll be back to reality. My two weeks stay (+ the 4 days I spent here before New Year's) were really fun! I'll be going back to my regular schedule from then on : filming new videos, editing overdue raw videos, reviewing new products and answering your e-mails and messages. ^^