2 years ago, I saw this super kawaii Japanese nail art magazine at a

beauty blogger's event

. Since then,

I've been trying to look everywhere

for Japanese nail art magazines but to no avail. I went to Hong Kong and tried to find some but still didn't find any.
Until recently, I discovered an inexpensive yet authentic Japanese restaurant in Makati Cinema Square called

Nihon Daidokoro

. I met Akane-san, the wife of one of the owners of the restaurant. She was very kind and sweet! When she was in Japan, I showed her the picture above wondering if she could find some magazines for me.
Guess what? She was able to find not only a similar magazine but the exact same issue that I've always been wanting to have! She gave me 3 magazines + the ever famous Japanese Green Tea Kit Kat!!
I heard so many stories about Japanese people being so nice and warm. I haven't really personally met any Japanese people before but Akane-san proved that the story is true. Thank you, Akanesan~~
どうもありがとうございました!
When in Nihon Daidokoro, you must really have a plate of their Kakigoori!! YUMMY goodness! I had strawberry this time. I have a love-hate relationship with strawberries. Sometimes they are sweet but often times they are just plain sour. :(
I still prefer and really recommend the MANGO KAKIGOORI! I'll have it when I visit Nihon Daidokoro again!
Strawberry Kakigoori - Php 50 per plate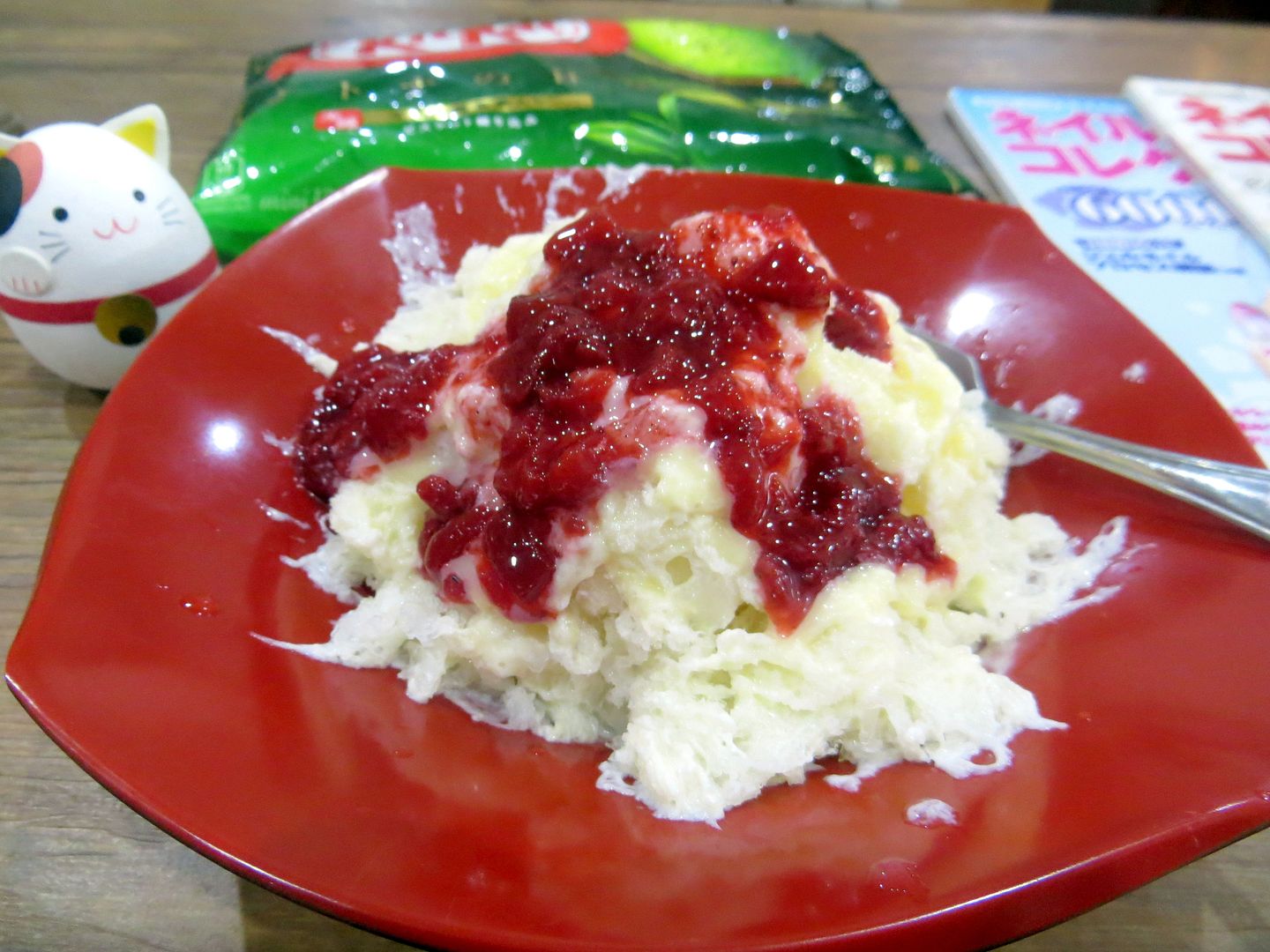 You cute thing, we meet again!
I was a bit hungry so I tried their rice bowl. This one is the Oyako Don (Chicken and Egg).
Oyaka Don - Php 100 per set
I wish there was a branch of Nihon Daidokoro in Cubao or somewhere near my area!
Japan Japan~ hehe With some of the owners of the restaurant. The one in denim jacket is Akane-san's husband.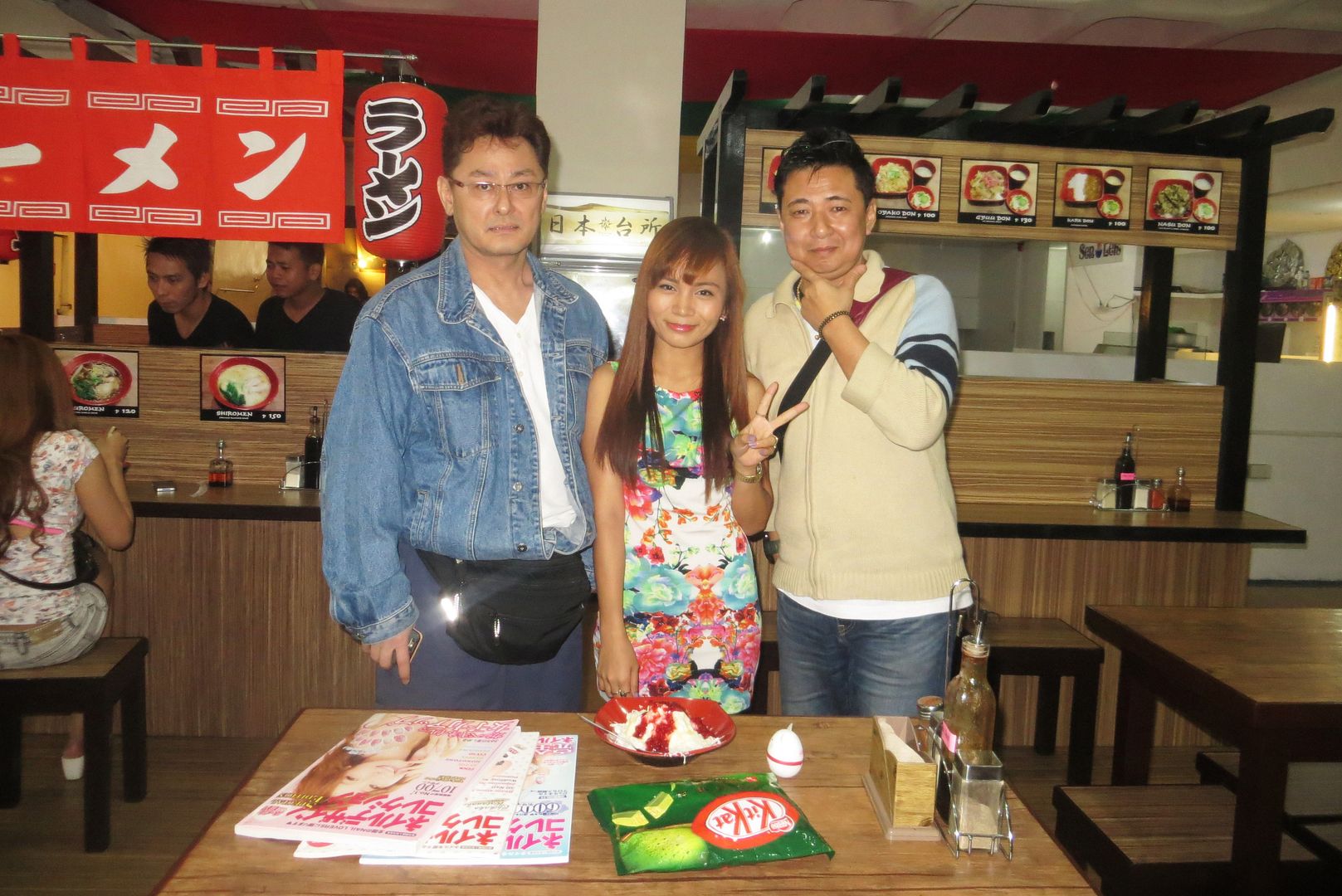 Happy me! I finally attracted the magazine I've always wanted. It took 2 years but I still got it so I am really happy. Law of Attraction really works! hehe
Nihon Daidokoro may be far but it's one of my favorites!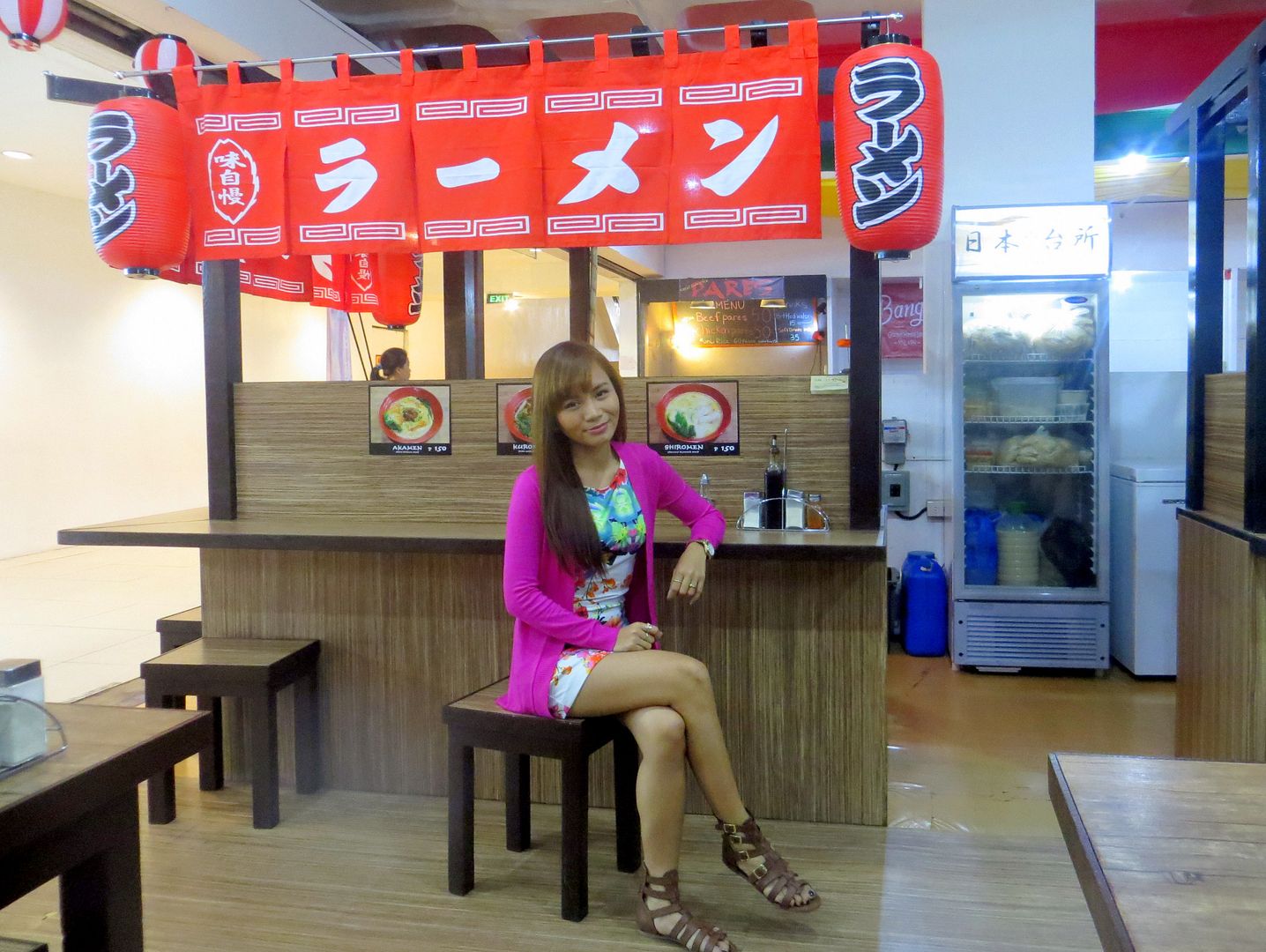 Check out

this blog post

to see my recent visit to Nihon Daidokoro. Or visit their Facebook page for more information.
Nihon Daidokoro is located on the 1st floor of Makati Cinema Square in Makati City.
Thanks for reading!