Happy Mother's Day to all the mothers that read this blog! For people like me that aren't Mother's yet, Happy Mother's Day to our Moms! :)
I believe being a Mother is one of the most tiring yet fun ad rewarding jobs, ever! There's no salary, loyalty award, no paid day-offs and certainly no overtime pays! Mother's get so tired but they never really complain. Well, they do sometimes (lol) but that's just them wanting us to help them somehow. That's why it is important to give back to them for all the love and care they give us! My Mom doesn't like extravagant gifts but I do enjoy giving her small gifts and sweet nothings from time to time.
That's why I got so excited when I found out about this cool giveaway Renew Placenta has for all the Mothers!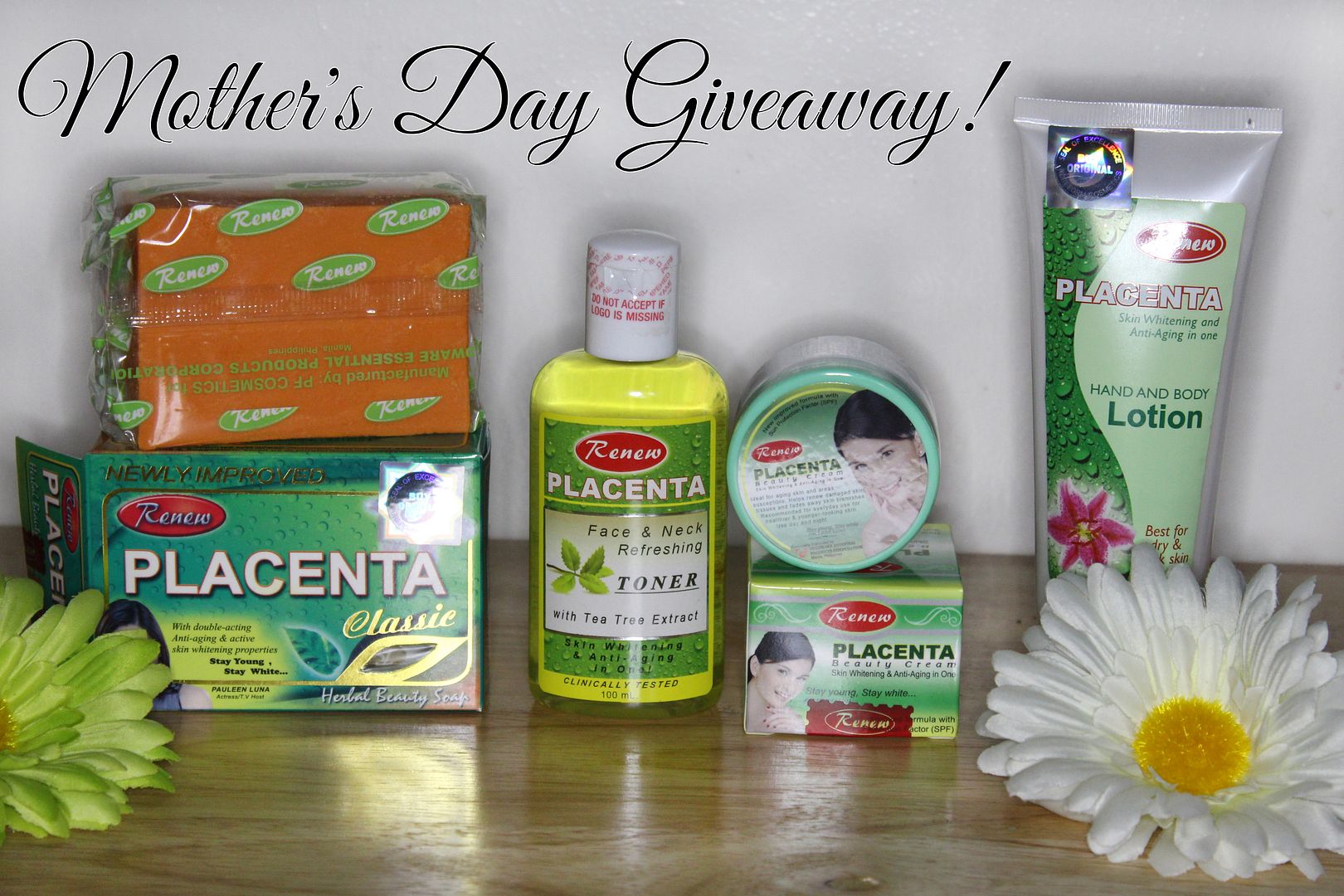 For this giveaway, Renew Placenta is giving away 3 sets of their Renew Placenta Beauty Kit. It includes their famous Placenta Soap, Placenta Toner, Placenta Cream and Placenta Lotion!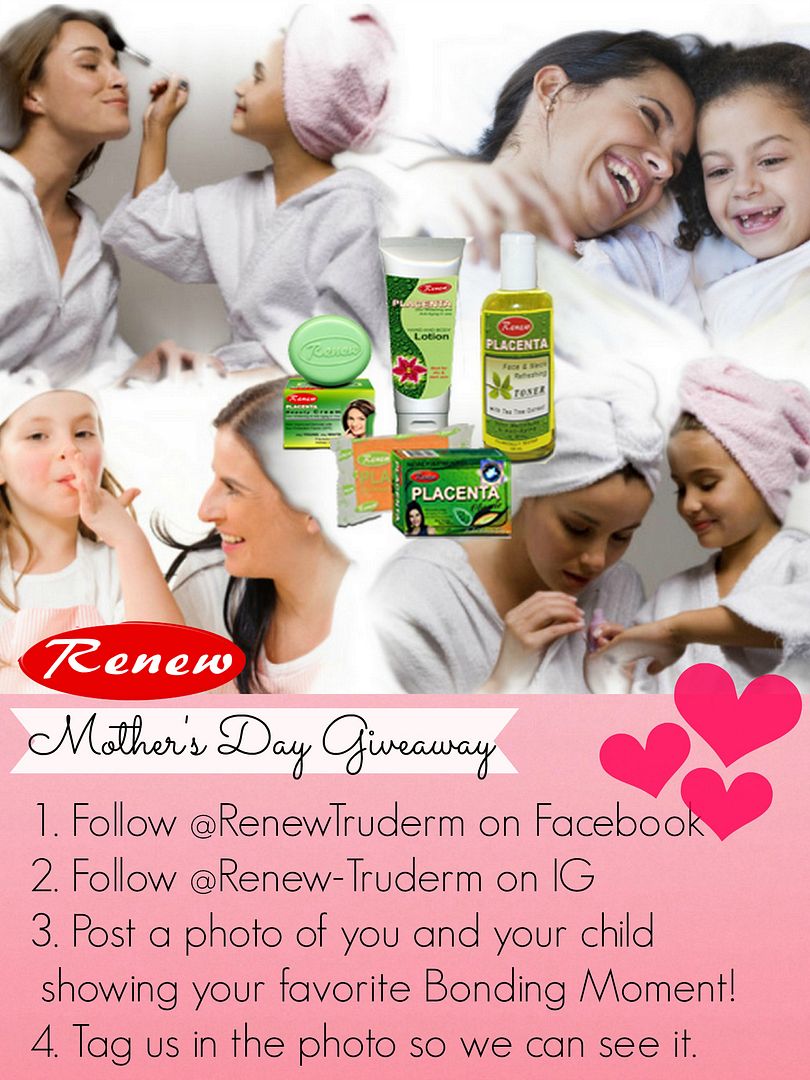 Giveaway Mechanics :
1.) LIKE @Renew Truderm on Facebook

HERE
2.) FOLLOW @Renew_Truderm on Instagram

HERE
3.) POST a photo of you and your child showing us your favorite bonding moment! (Not yer a Mother? Don't worry! You can post a photo of you and your Mom instead!)
4.) TAG @Renew Truderm in the photo so they can see it and include you in the raffle
They will be picking 3 LUCKY WINNERS so be sure to join the giveaway! Giveaway open until May 15, 2015. Open to any Mothers in the Philippines!
* * *
Good luck to you, guys! Be sure to enter

Renew Placenta

's Mother's Day Giveaway! It is seriously so easy! Be sure to tell your friends so they could join, too!
HAPPY MOTHER'S DAY!