One of the perks of being a blogger is discovering new products and getting to use them first-hand for a review. Some of the products that I was lucky enough to discover and review were the PMD Personal Microderm and the Banish Acne Scars Dermaroller.
Both of the products work well and both have their pros and cons. So, which product works better, you ask? To answer that, I decided to put the two products side by side to show you a more comprehensive review and comparison.
Please watch the video below for the demonstration :
PMD Personal MicroDerm
PMD Personal Microderm is a safe, effective and easy to use tool that will let you uncover a more youthful, younger and beautiful skin! T
he idea behind this product is that if you break apart and remove the dead skin cells, the body will then interpret that as a mild injury and will rush to replace the lost cells with healthy new ones. With the removal of the outer skin layer, the skin surface's tone and texture will be visibly improved. Also, without the dead skin barrier, the products that you apply will now be easily absorbed in the skin.
DISCOUNT CODE

: Use the code RealAsianBeauty to get 25% OFF your PMD purchase!
Read my review on the PMD

HERE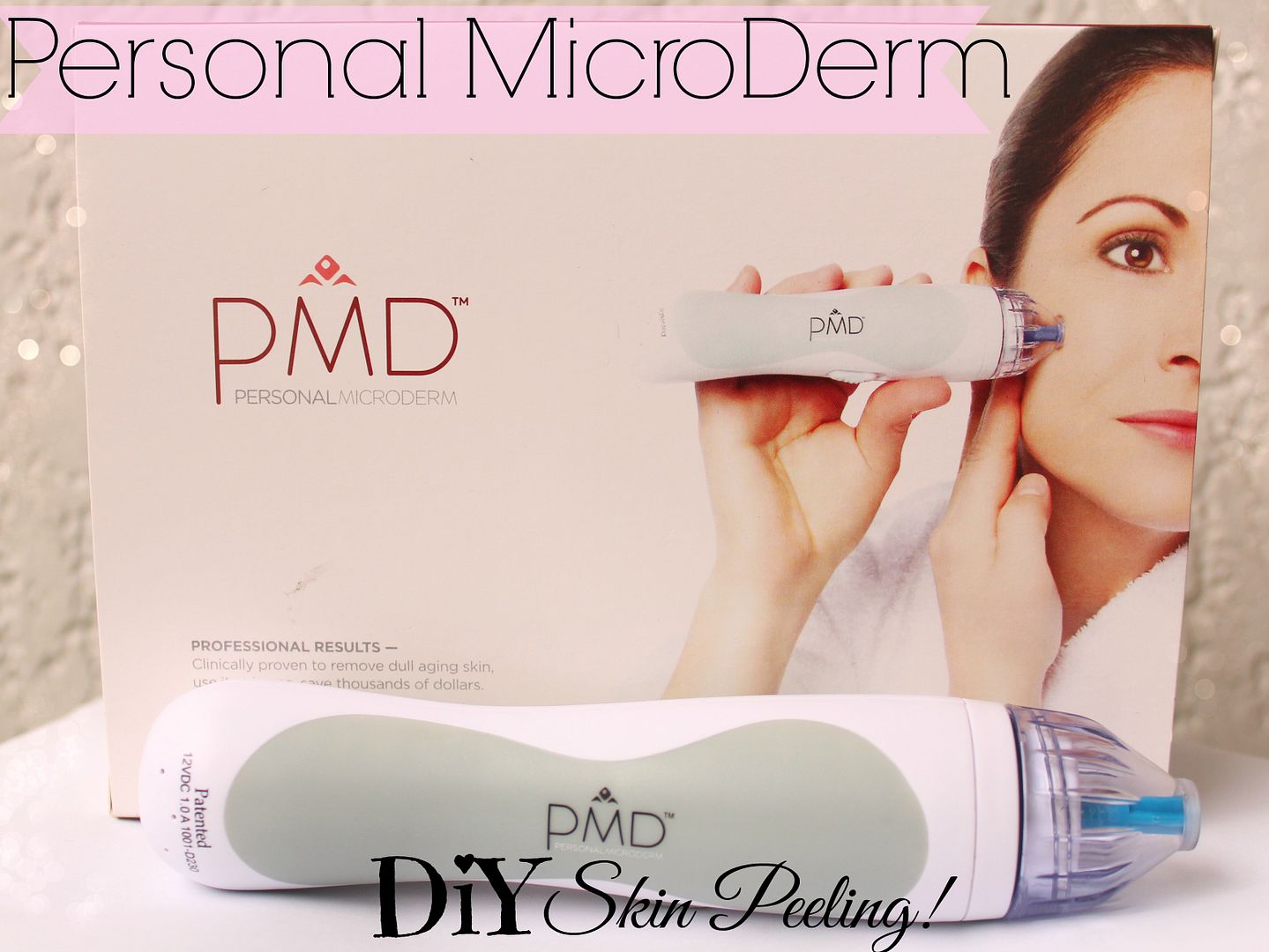 Here is how my skin looked BEFORE using the PMD.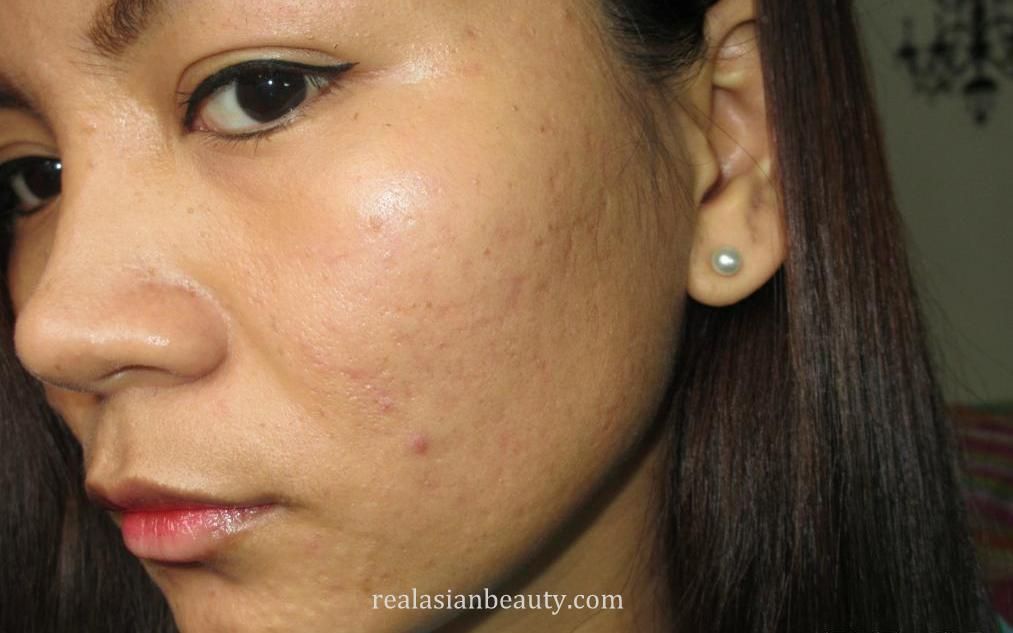 This is an at-home dermabrasion tool that lets you exfoliate your skin at the comfort of your own home. I've had a lot of facial treatments and I know how inconvenient it is to have to travel and be seen by people with redish or swelling face. This product is so convenient because you can use it at home!
Here are some of the PROS and CONS of this product
PROS
It is a gentle skin exfoliator

It can be used at the comfort of your own home

It works without battery

It does not leave the skin redish or swelling after use

It shows result right on the first use

It reveals younger and tighter

skin after every use
CONS
The sound of the unit could be too harsh/loud

It needs electricity to work

Has to be shipped from the U.S.
Here is how my skin looks
AFTER
using the PMD.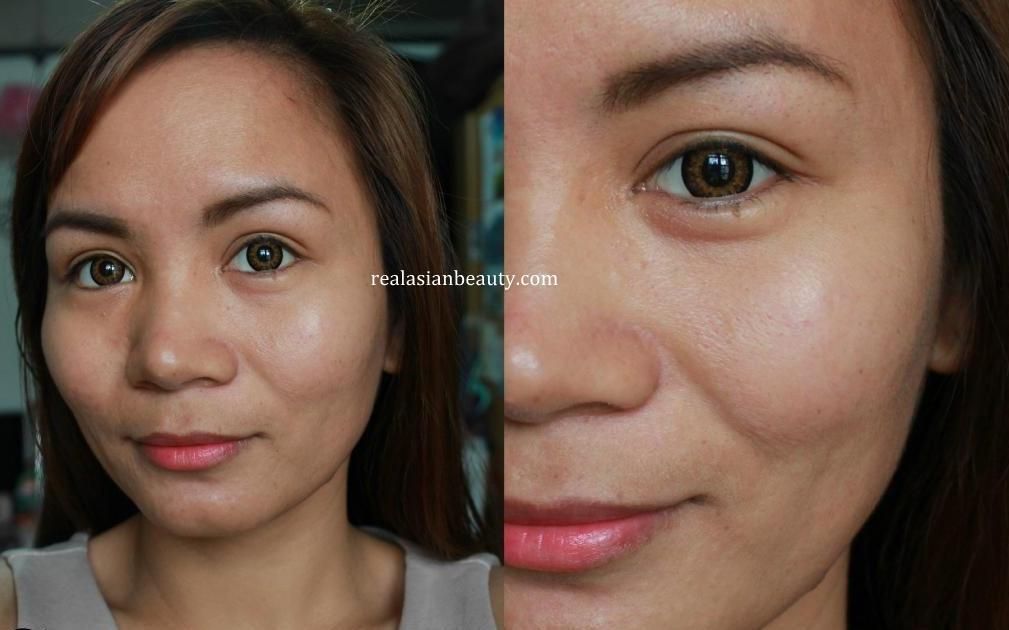 The PMD does wonders to the skin, however there are few reminders! Don't do more than 2 passes in one area during any treatment and never allow it to hover in one spot, always keep it moving. Also, remember not to use it on the area near the eyes as this area is particularly sensitive and has thin layer of skin. Just like any facial treatment, it is important to wear sunscreen when you go out, especially when you have just performed a treatment using this device.
This product is great on the face but you can use it on your body, too!
Each disk lasts for 2-4 treatments, depending on how aggressive
you are with your treatments. Wait 6-7 days between treatments. That will allow the skin to recover before using the device again.
After a few weeks, you will notice a change to your skin. Before I used this product, I had deep acne scars due to the acne breakout that I had. But after using the PMD religiously, my skin revealed a younger and healthier layer. I love this product because it works! However, I do not recommend this product to readers that are still young. This product is best used by people with "aged" skin or those that had acne breakout and want to remove the outer layer of the skin and are ready for a dermabrasion treatment.
If you want to know more about this product, check out
PMD's website here
. Don't forget to use my 25% off discount code : RealAsianBeauty!
BANISH Acne Scars Dermaroller
Banish Acne Scars is the most affordable acne scarring kit. It comes with Vitamin C Serum and Roller to get rid of acne scars, get rid of hyperpigmentation wrinkles as well as large pores. The roller works with your natural collagen to get rid of acne scars, fine lines, wrinkles and stretch marks and reveal smoother and clearer skin. It is one of the best scar removal treatments that you can do at your home!
WHERE TO GET IT

: BANISH Acne Scars website

HERE
DISCOUNT CODE

: Use the code RealAsianBeauty upon check out for $5 OFF your purchase
Read my review on the BANISH Acne Scars HERE
Banish has small, micro needles that puncture holes into the skin. I know what you're thinking - Needles, OMG! But let me tell you how the product works. The bristles on the roller puncture micro tiny holes so tiny that it will not produce any scars. These holes dig deeper into the epidermis of the skin. To fix this "hole", the skin produces collagen and elastin. This will help new skin rebuild itself and repair the scar.
Next question, is it safe? Banish needles are created out of Titanium. It is a strong metal and has less risk of infection compared to other metals. It is also lightweight, yet strong, compared to ordinary steel that rust easily. And last, Titanium is non-porous which is less likely to cause an allergic reaction compared to other metals.
Here is how my skin looked
BEFORE
using the Banish Roller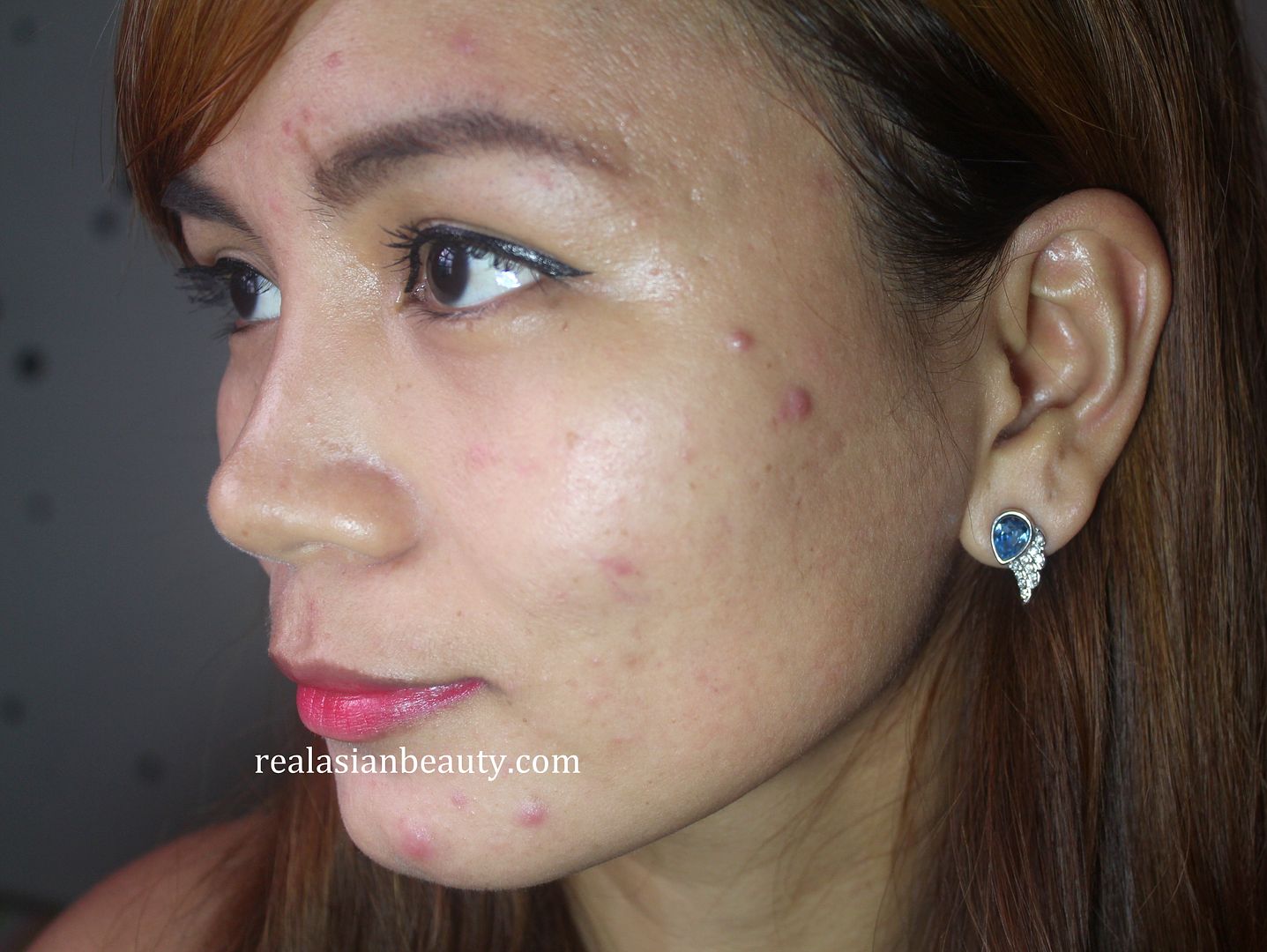 What I like about the Banish Dermaroller is that it comes with Vitamin C Serum. The serum is natural and contains no additives, parabens, sulfates or preservatives. Because of this, there is a shelf-life to the serum of approximately 6-9 months. When used religiously, the roller can do wonders to the skin. I was impressed with how tighter and visibly clearer my skin looked after using the Banish Roller.
Here are some of the PROS and CONS of this product
PROS
Does not need battery nor electricity to work

Each roller can be used up to 10 times

Skin is tight and clear after using

Dark spots and acne scars were minimized

It does not leave scars or wounds after use

Banish is less expensive compared to other rollers
CONS
Painful (especially for people with low pain tolerance)

Product has to be shipped from the U.S.

Leaves skin reddish after use (down time of at least 2 days)
Here is how my skin looks
AFTER
using the Banish Roller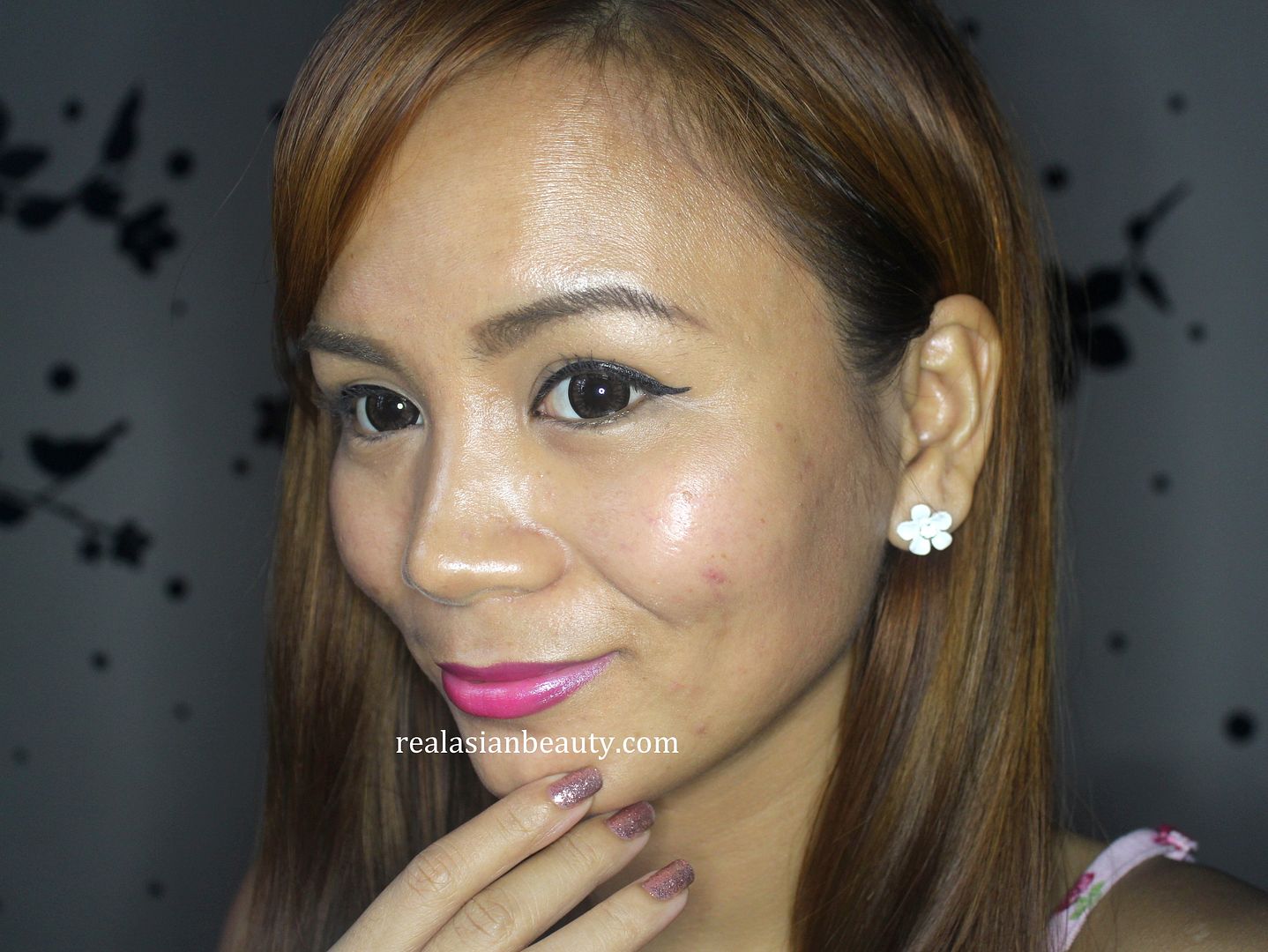 Banish Roller comes in 3 different sizes to target different areas of the face/body. The 50 MM roller made my skin red-ish and it really hurt, considering I have high pain tolerance. It was especially stingy on the areas near the bones like the forehead, temple and jaw! But rolling it on the cheeks and chin were fine. After applying the serum and after a few minutes, the redness eventually faded. And in 2 days, you will notice tighter skin. After prolonged use of the roller, your skin will improve and you will notice that the pores that used to be so huge and noticeable have become smaller and less visible.
Important notes about the Banish Derma Roller :
Each roller should be used a maximum of 10 times only before purchasing another roller. The reason for this is to avoid any infection on the skin. Additionally, it is best to replace the needles as old needles can be dull and may injure the skin.

Store serum in a cool, dark place. When the serum becomes a golden yellow color, it means tit has oxidized. It is recommended that the serum be repurchased every 2 months as efficacy will fade over time.

Do not share the roller with anyone.

Please note that the scarring is damage to the skin and don't believe any product or treatment will guarantee flawless skin overnight! It takes months, upon years, for the skin to heal.

Please use the Banish Dermarollers at your own risk.
Here is the side by side comparison of the 2 products
Overall, I think both products are great! However, each product targets different areas of the skin and works in different ways. The PMD works on the outer surface of the skin while the BANISH works on the inner layer of the skin. I recommend the PMD to people suffering from "aged" and greatly flawed skin while I recommend the BANISH to peeople with dark spots and visible acne scars. Both of the product works and they are both worth the money. The only things to be considered when buying are the skin type and skin problem.
Thanks for reading this long blog post. I hope I was able to help you decide which product works best and what you should get to help you improve your skin. If you are still having doubts or still has some questions, you can always leave them in the comments section below and expect my response in a few days. Be sure to check back for my reply!
FTC : The PMD and Banish were sponsored and were given to me for free but I was not paid nor given any amount of money to make this blog post / video. I was sent free units to be tested out and reviewed but all opinions are my own.