One of the things that are important for us women, but also too often we don't give too much attention, is our sanitary pad. When I was younger, I used to just grab any pad I see at the grocery or use random brand that my mom would buy for me. Now that I am older, I have come to realize how important it is to use quality sanitary pads. Because menstruation is not something that happens once a year, it happens every month!
Whisper has been around for a long time. The brand is known for it's quality and absorbency. Whisper recently launched Whisper Skin Love, the newest technology of sanitary pad from Japan. Today, I'm happy to announce to you guys that Whisper Skin Love is now here in the Philippines!
It's so exciting because my own Whisper Skin Love Pampering Kit was delivered to me right at my doorstep by a handsome delivery guy!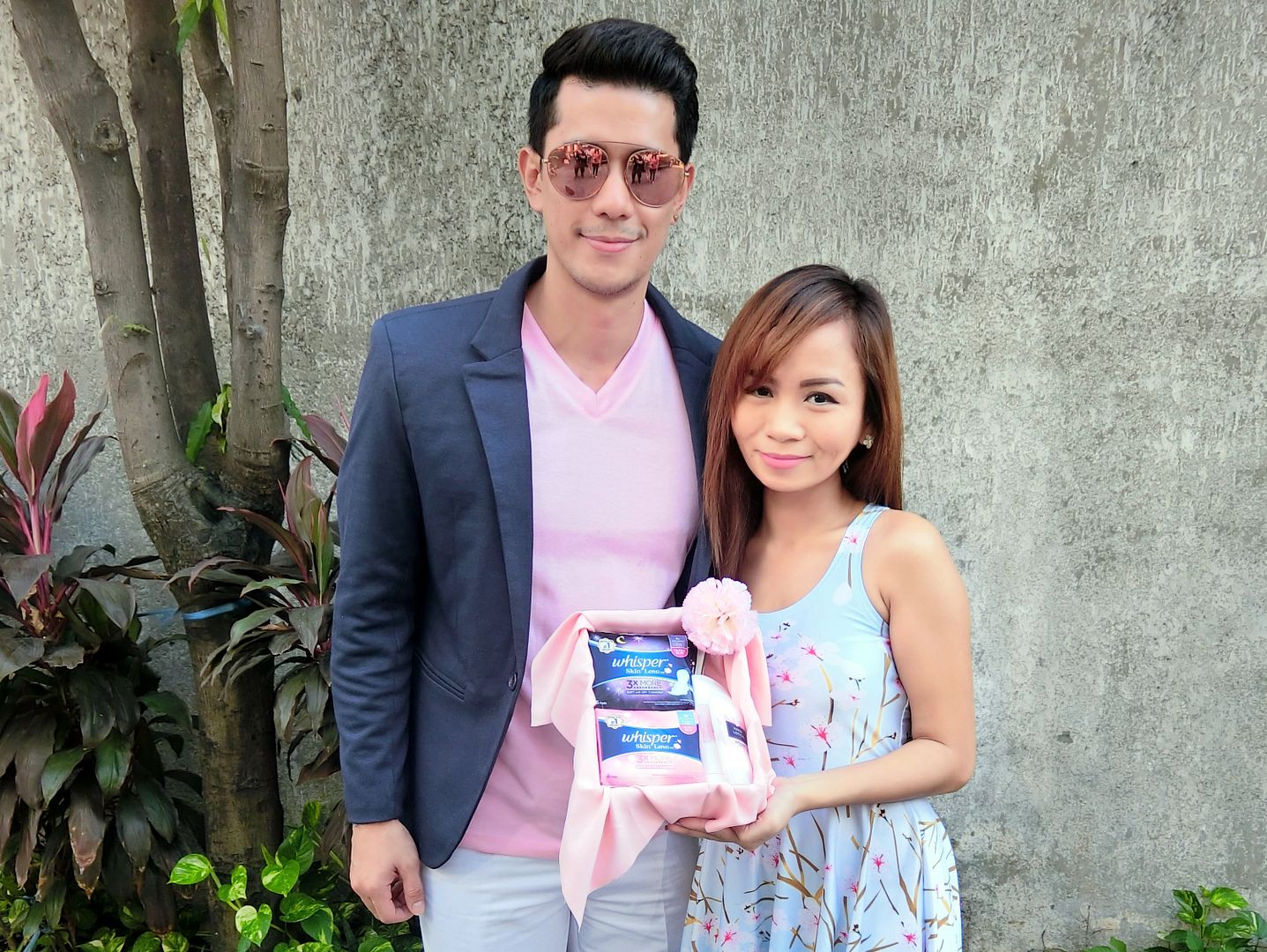 Who wouldn't be excited to receive a package when delivered by a good-looking delivery guy? I'd definitely love to receive a package every day, then!
What I got was Whisper Skin Love Pampering Kit! It has the Whisper Skin Love for Day and Whisper Skin Love for Night use. It also came with some good-smelling Body Lotion and Hand Cream to complete the kit!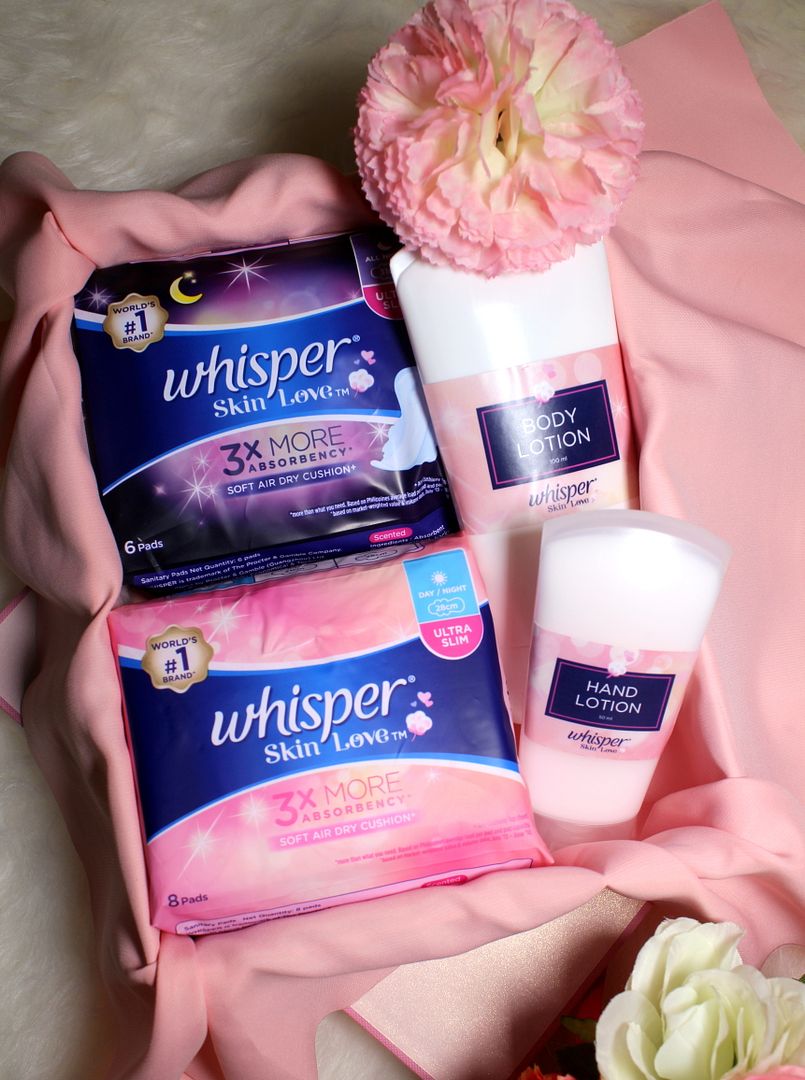 What I noticed about the Whisper Skin Love pads is that they smell so, so good! I just hate sanitary pads that smell weird right off the bat. I mean, don't you guys, too? The Whisper Skin Love, especially the pink one smells so good, I'm not even kidding!
You may be wondering how Whisper is different from other sanitary brands in the market?
It is the only pad with Breathable protection

It has 3X absorbency

It is less bulky as it had 1/3rd thinness to create differentation

It has soft feel and no stuffy feeling
The lotion that came in the kit also smells good and feels light and soft on my skin. Perfect way to pamper myself, especially on that "time of the month"!
I know you are curious so go ahead and check out Lazada's website

HERE

to avail of Whisper Skin Love's 50% OFF offer!
Thanks for reading today!