I love traveling! I love the feeling of exploring new places, trying new food and of course, meeting new people! You know what I don't like? I don't like being stressed-out when I'm on a trip!
For us women, nothing is more stressful than getting our eyebrows on fleek or trying to perfect that winged eyeliner when we only have about 10 minutes to get ready before that tour bus leaves!
We want to be able to make the most out of that precious trip, don't we?
So, I'm sharing my easy and stress-free makeup routine.
The products that I'll be using are from Sephora! "Wait, what? Sephora is now in the Philippines? Was I living under a rock??" Yes, you read that right, babe! Sephora products are now available in the Philippines through their website

www.Sephora.ph

! I ordered all these Too Faced goodies from their store and they got to me in just a few days! No need to order from the U.S. nor wait for weeks and weeks and pay excruciating amount of Customs Duties and Tax! The products will be delivered straight to your home, in just a matter of days! How amazing! I am really happy with the Philippine Sephora store service.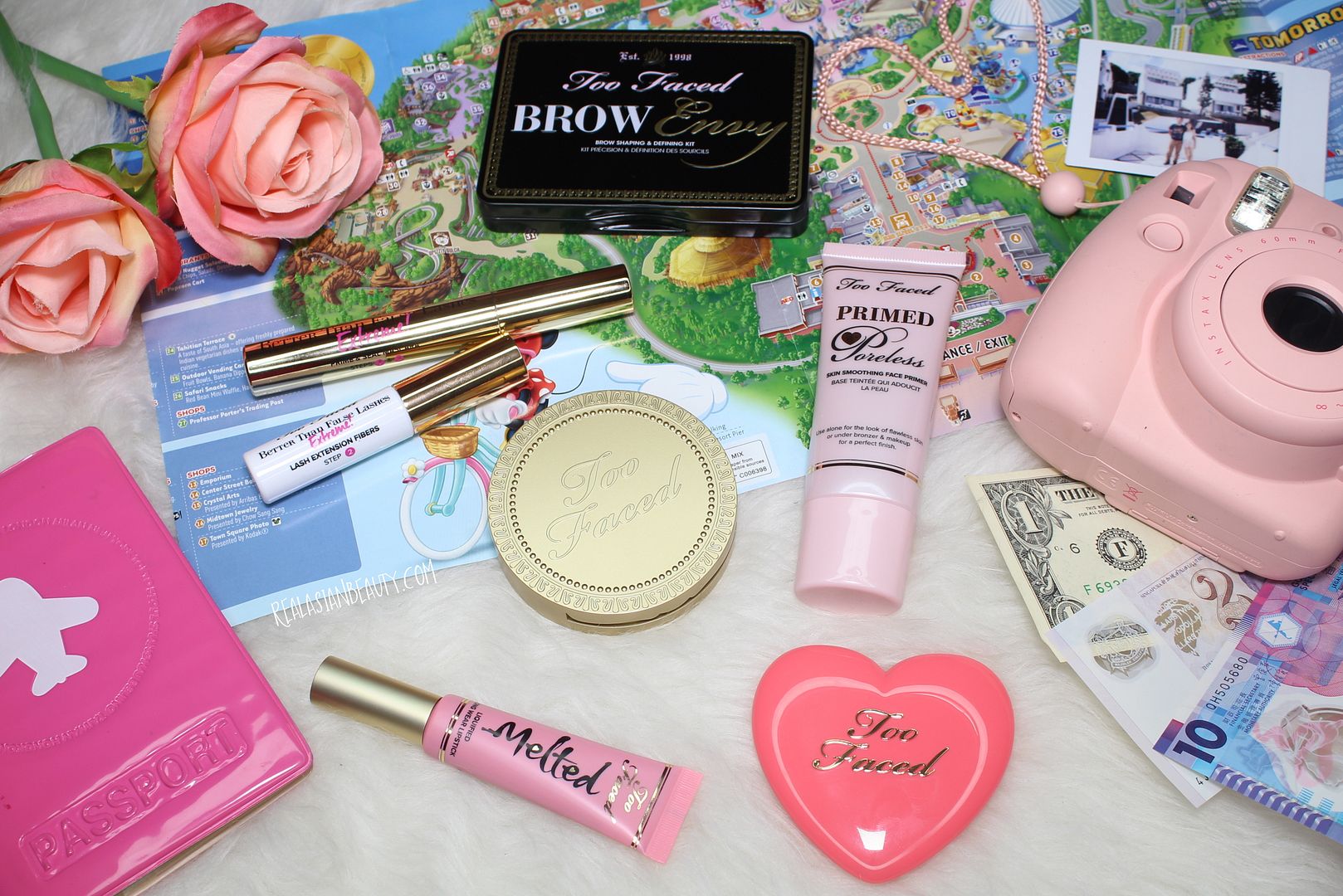 Enjoy the quick makeup tutorial below:
Quick and easy! The best part about this makeup routine is that it is sweat proof! Because you don't have eyeshadow nor thick foundation or contour, chances of having cakey makeup will be lessened. I once had the mistake of applying full-face makeup when I went to an amusement park thinking it would last the whole day. I ended up with patchy face powder, creased eyeshadow and smeared eyeliner! From then on, I bid farewell to thick, full-face makeup whenever I'm on a trip. It's also nice to have fresh-looking face in pictures, don't you agree? When you keep your makeup minimal and don't follow makeup fads, chances of having something to cringe about 5-10 years from now is also nominal.
I hope you guys enjoyed the video! Please

subscribe to my YouTube channel

for more quick, easy and fun tutorials and vlogs!
♥