It's already May but I am sure many of you are still planning an epic summer trip with your family and with your friends. Do you have an idea what to bring and what stuff to pack with you on your adventure? Let me give you few tips!
You don't have to go broke when you want to have fun and want to look great. The go-to place? DIVISORIA!
Today, I will be listing down 10 SUMMER ESSENTIALS that are available, in crazy affordable prizes, in Divisoria!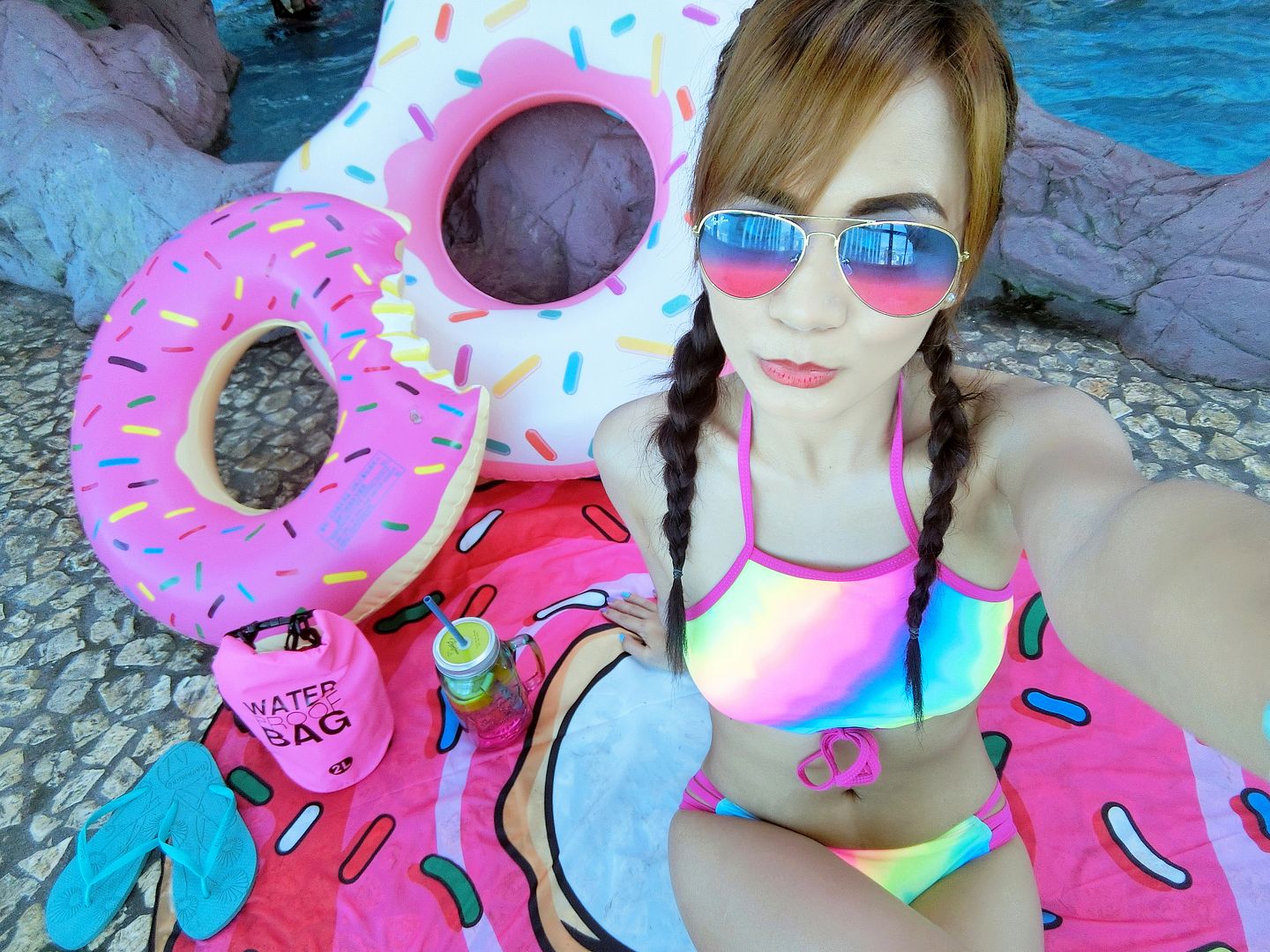 I love cute stuff! These days, I am in love with anything UNICORN and DONUT! I wanted to get myself a UNICORN floater for Summer but it was still quite pricey, considering I was already shopping in Divi. So, I just settled with DONUTS!
Can you spot the 10 SUMMER ESSENTIALS in my luggage?
You don't have to keep guessing or keep squinting your eyes just to find all 10!
I'll be showing you the TOP SUMMER MUST-HAVES in this video! Click play and enjoy watching!
TOP 10 Summer Must-Haves from DIVISORIA
(How much are they and where exactly did I get them from?!)
*Floral Dress - Php 150 - Old 999 Mall 1A-7
*Rubber Slippers - Php 25 - along Tutuban Mall
*2-Tone Sunnies - Php 50 - along Tabora Street
*Donut Floater - Php 120 - along Sta. Elena Street
*2-Piece Swimsuit - Php 180 - along Roman Street
*Donut Tapestry - Php 290 - 698 Mall second floor
*Manual Handfan - Php 60 - Old 999 Mall 1st floor
*Waterproof Bag - Php 150 - 698 Mall second floor
*Plastic Phone Case - Php 30 - 698 Mall second floor
*Glass Tumbler - Php 80 - Tabora Street
All in all, I just spent a whooping Php 1,135 PESOS! (Equivalent to $22) That is an amazing total because if you go to the mall, I am sure you'd just be able to buy 1 pair or branded slippers or 1 set of branded swimwear!
BTW, guys, I would like to know if you liked how I edited this DIVISORIA HAUL video. I thought I would give it a twist by doing a product shoot type of video focusing on the items and the prices rather than filming a usual sit-down haul video. Which one do you guys prefer for haul videos? Please let me know so I could improve my videos for you guys.
Okay, time to spam you guys with my photos!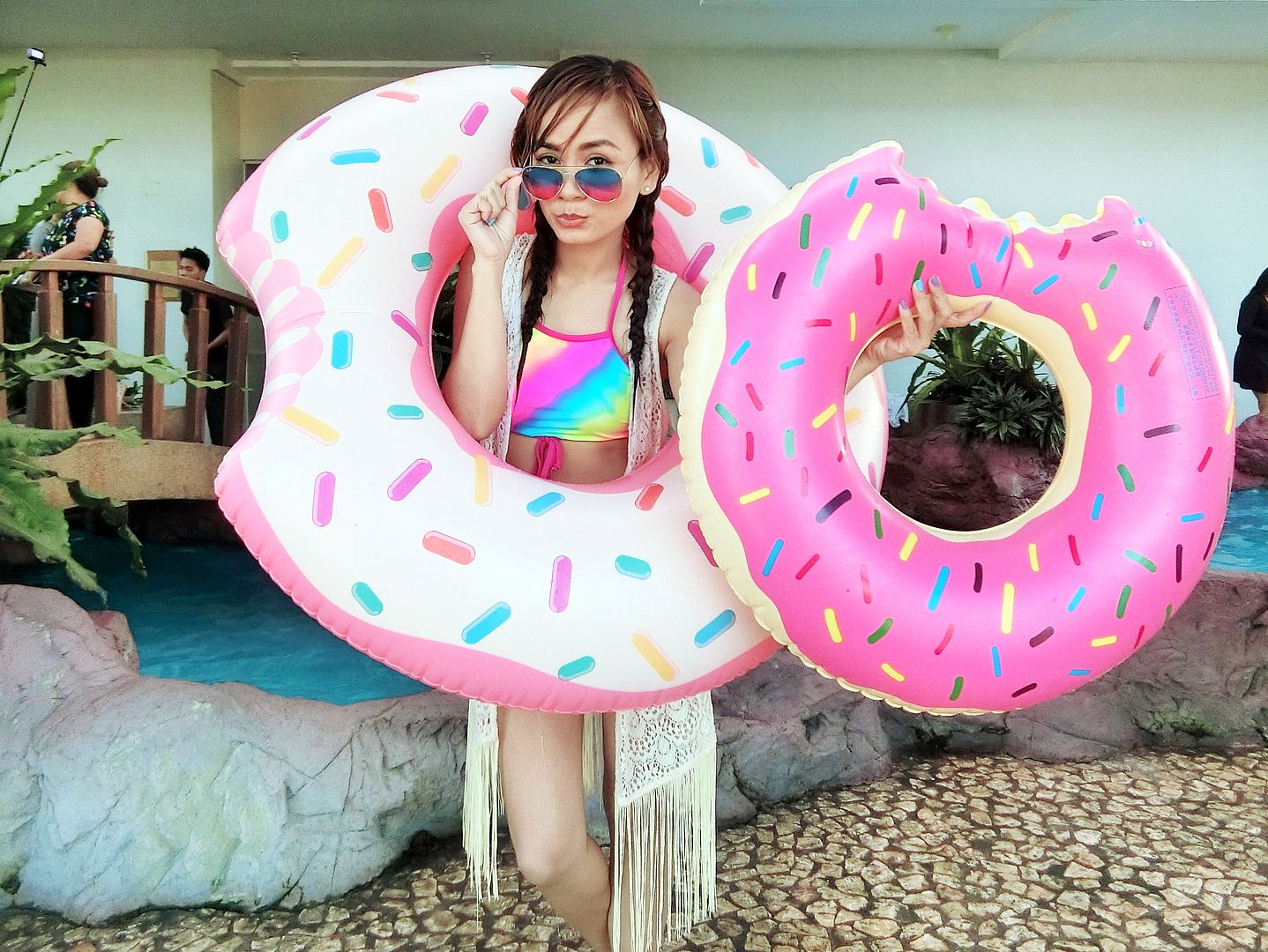 I am so thankful I live close to Divisoria. No, actually, I am thankful Divisoria exists. It's a lifesaver for people who are on the budget but still want to score nice haul and look good and trendy! I love you, DIVI!
If you liked this post, please don't forget to FOLLOW me on my social media accounts!
YOUTUBE -

YouTube.com/User/RealAsianBeauty
FACEBOOK -

Facebook.com/RealAsianBeauty


INSTAGRAM -

@RealAsianBeauty