Imagine yourself winning a TRIP TO BANGKOK, THAILAND plus PHP 45,000 POCKET MONEY...
Cathy Doll and Karmart are inviting you to join the Asia's Beauty Blogger Contest 2017!
ABBC is now on it's 2nd year to find the best and new talent beauty bloggers that would create brand loyalty, brand engagement and product awareness! The contest has 3 levels of competition that would encourage creativity of the blogger participants.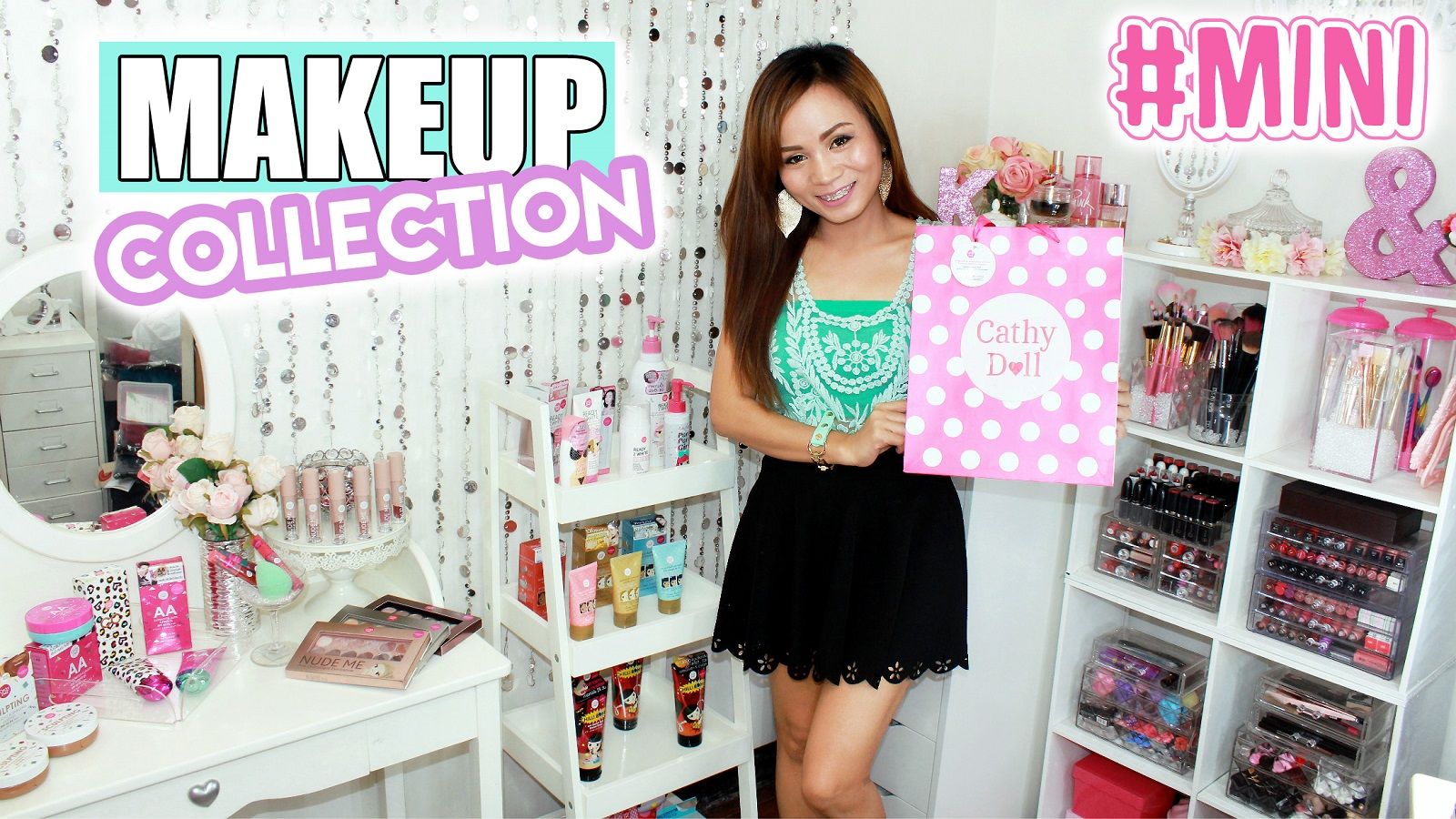 The challenges are exciting and the prizes are oh-so rewarding! The grand winner from the national round will compete in the final round that will take place in Bangkok, Thailand on August 2017!
I know you're getting excited! Watch the video for more details on the contest.
Of course, watch it to see my Cathy Doll Makeup and Skin Care Collection, too!
WHO CAN JOIN THE CONTEST :
-Participants must be at least 18 years of age.
-Participants must be willing to represent the Philippines in Bangkok, Thailand for the ABBC 2017.
-The contest is open to Metro Manila participants only.
HOW CAN I JOIN THE CONTEST :
1.) Create a video blog of Cathy Doll products. It can be a combination of short product review and makeup demo. You may include other brands but majority should be Cathy Doll products. Your video must run for a maximum of 8 minutes only with 1080 resolution and should not include a watermark.
2.) Upload the video on YouTube and email the link to cathydollphils@gmail.com with the subject title Asian Beauty Blogger Contest 2017 - Philippines. Attach the ABBC 2017 Application Form.
3.) Deadline of entry submissions is until July 12, 2017. Only one video entry per contestant will be accepted.
4.) Announcement of winners will be on July 13, 2017 thru

Cathy Doll Philippines official Facebook page

. They will select the TOP 5 Video Blogs and winners will receive a Cathy Doll gift set.
5.) The GRAND WINNER will represent the Philippines in the Asian Beauty Blogger Contest 2017 to be held in Bangkok, Thailand on August 20-22, 2017.
WHAT ARE THE PRIZES :
-All TOP 5 contestants will be entitled to a personalized kit of Cathy Doll Makeup items worth Php 3,000 and a stylist to help with your wardrobe.
-The TOP 3 winners will be selected by Cathy Doll Philippines' appointed judges.
-The WINNERS will take home the following CASH PRIZES
GRAND WINNER - Php 45,000

1st Runner-up - Php 30,000

2nd Runner-up - Php 15,000

Consolation Prizes - Php 5,000
-In addition, the Philippines' grand winner will be invited to every product launch and will receive new products every launching
-He/She will also hold the title of Cathy Doll Philippines Ambassador/Ambassadress 2017!
Oooh, I am so tempted to join! The prizes at stake are so inviting! But, I would have to concede to other bloggers, especially the younger generation! This is your chance to be known in the BLOGGING world and also win amazing prizes, travel and get sponsored by an amazing brand such as Cathy Doll! If I were really YOU, I would join right now!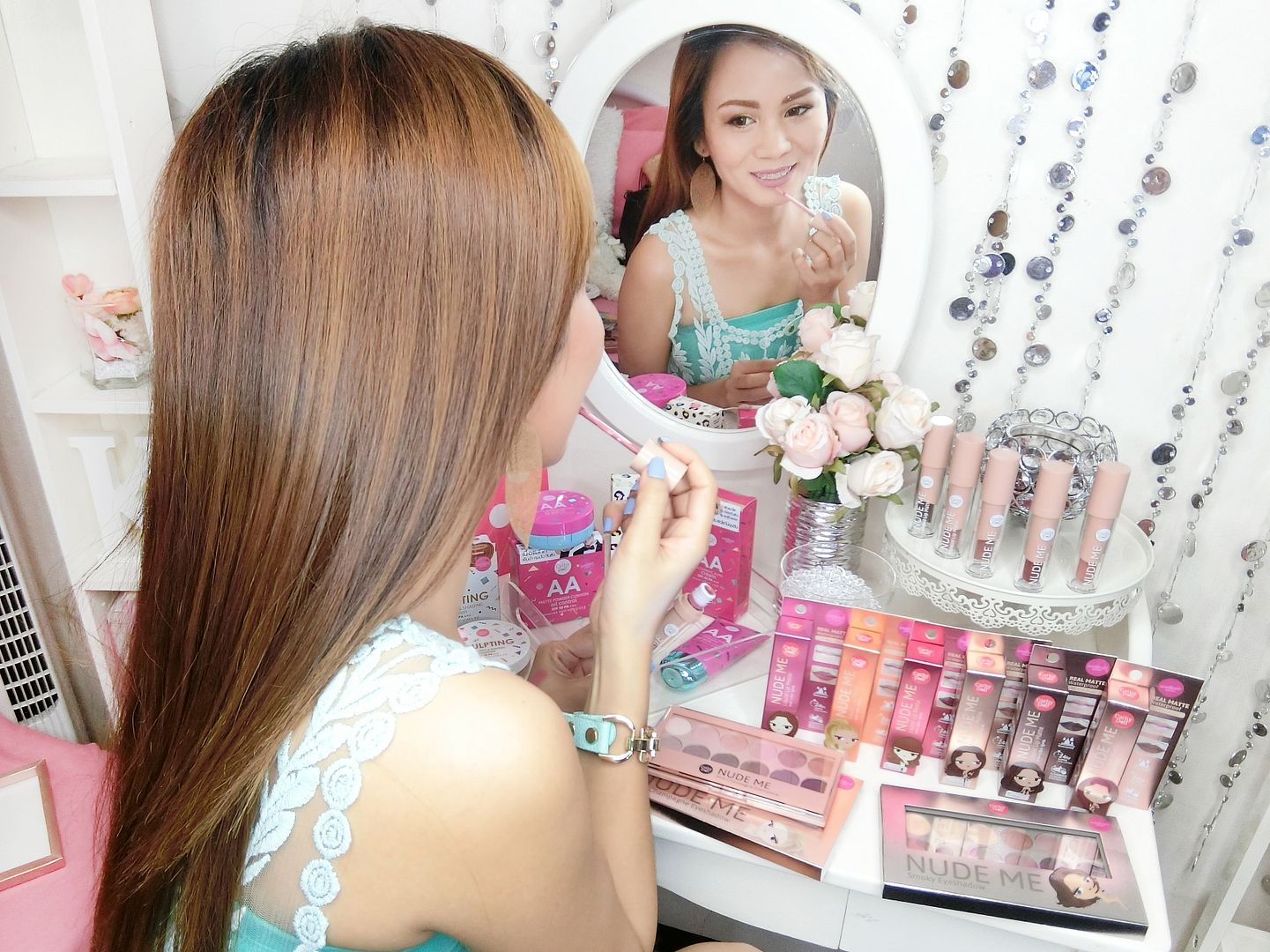 Now, on to the makeup! Cathy Doll is one of my favorite brands ever! I just love their cute packaging, the affordability and effectivity of their products plus the generosity and sincerity of the brand to it's consumers.
I have some Cathy Doll products that I collect that I thought would spark your interest.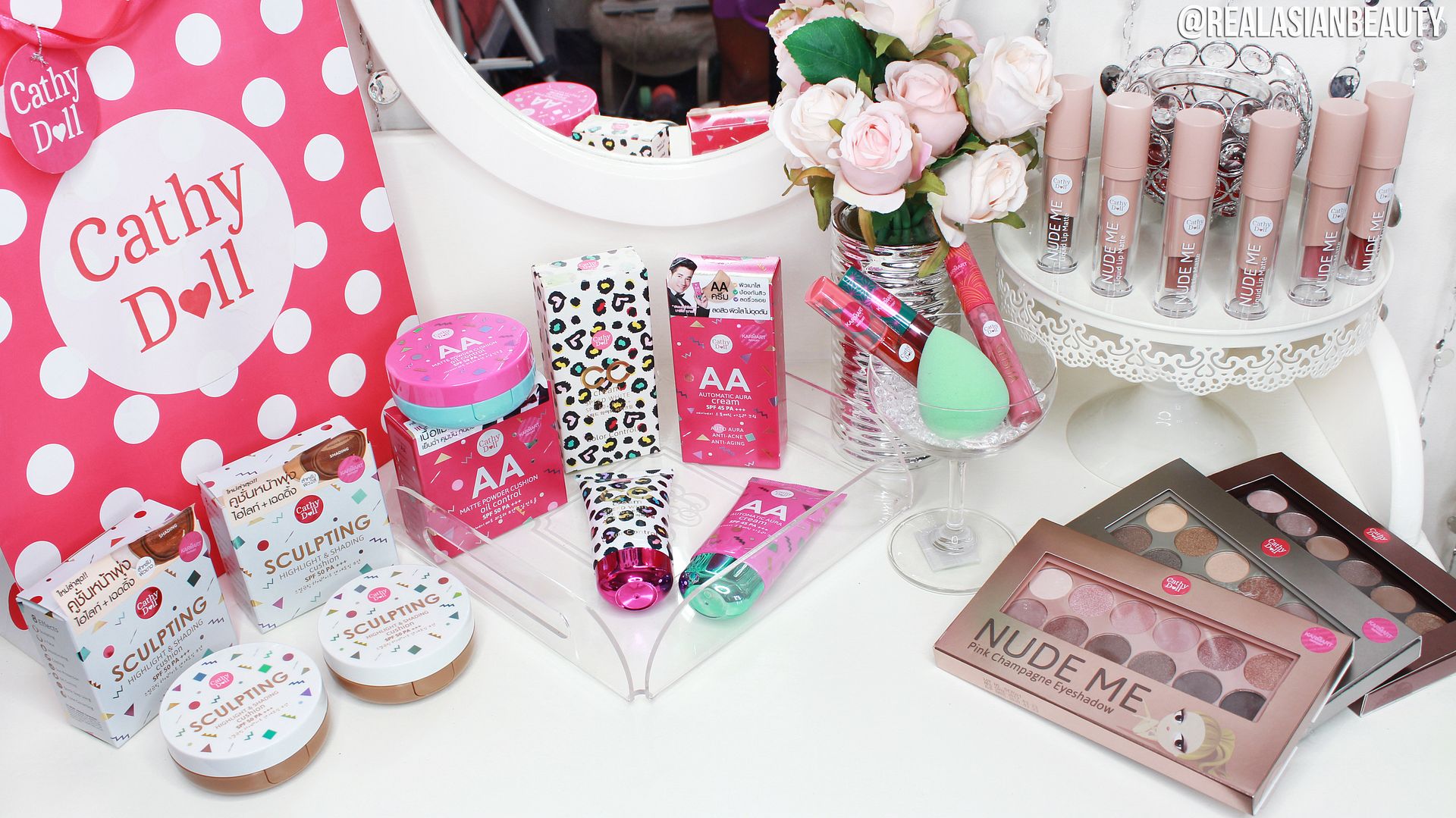 Do you see how CUTE the packaging is? That is why I never throw the boxes of my Cathy Doll products even though I've used them already.
Some of the products I recommend you guys to try are the AA Auto Aura Cream, the Tattoo Tint Peel Off Brow, the new NUDE ME Matte Lip Creams and the NUDE ME eyeshadow palette! Those items are great and worth your money, I tell you.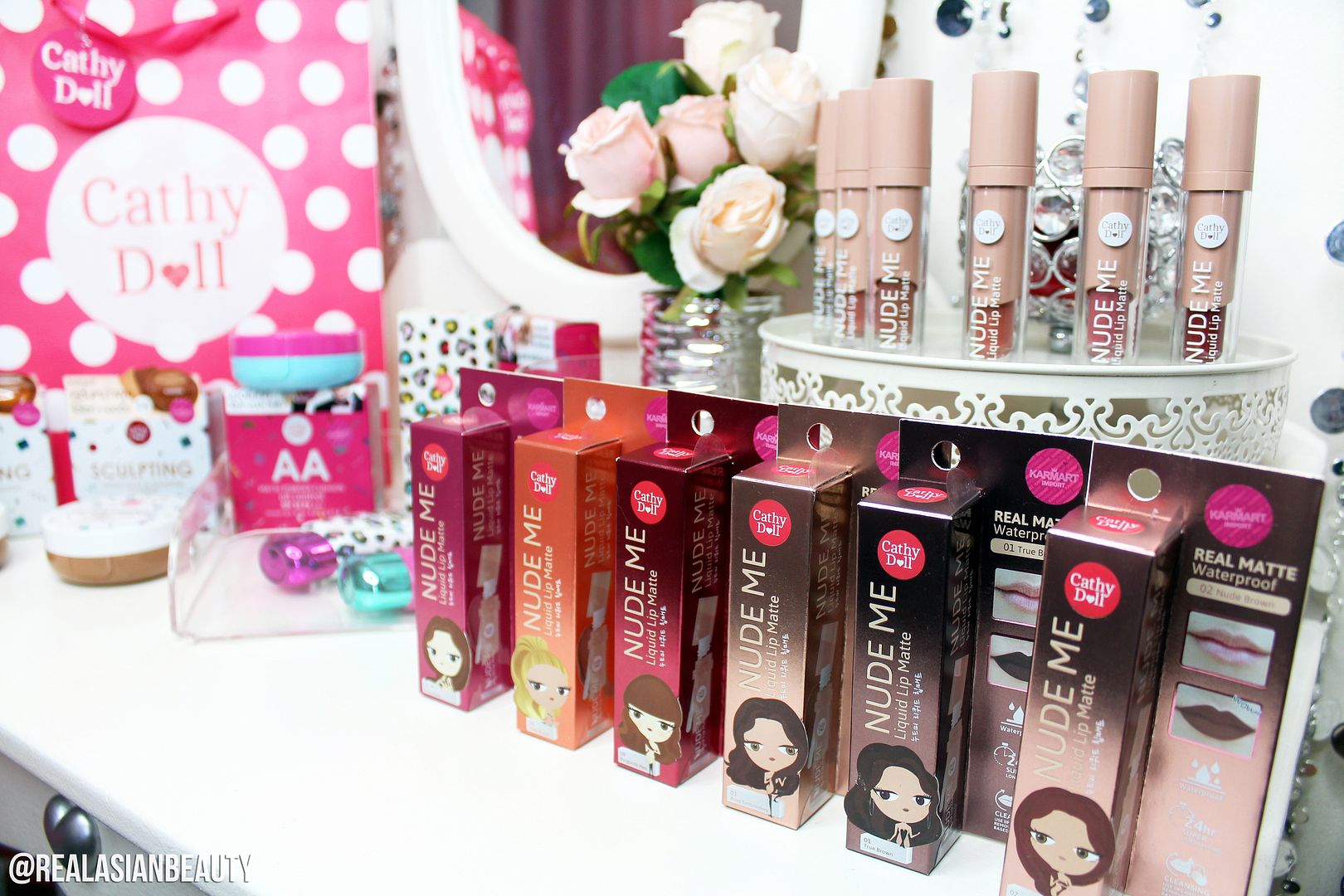 When I am finally finished filming my MAKEUP COLLECTION video, I will giveaway and sell some of the items that I haven't used and don't use anymore. However, I don't intend to let go any of my Cathy Doll products! Because I told you, their packaging is to die for!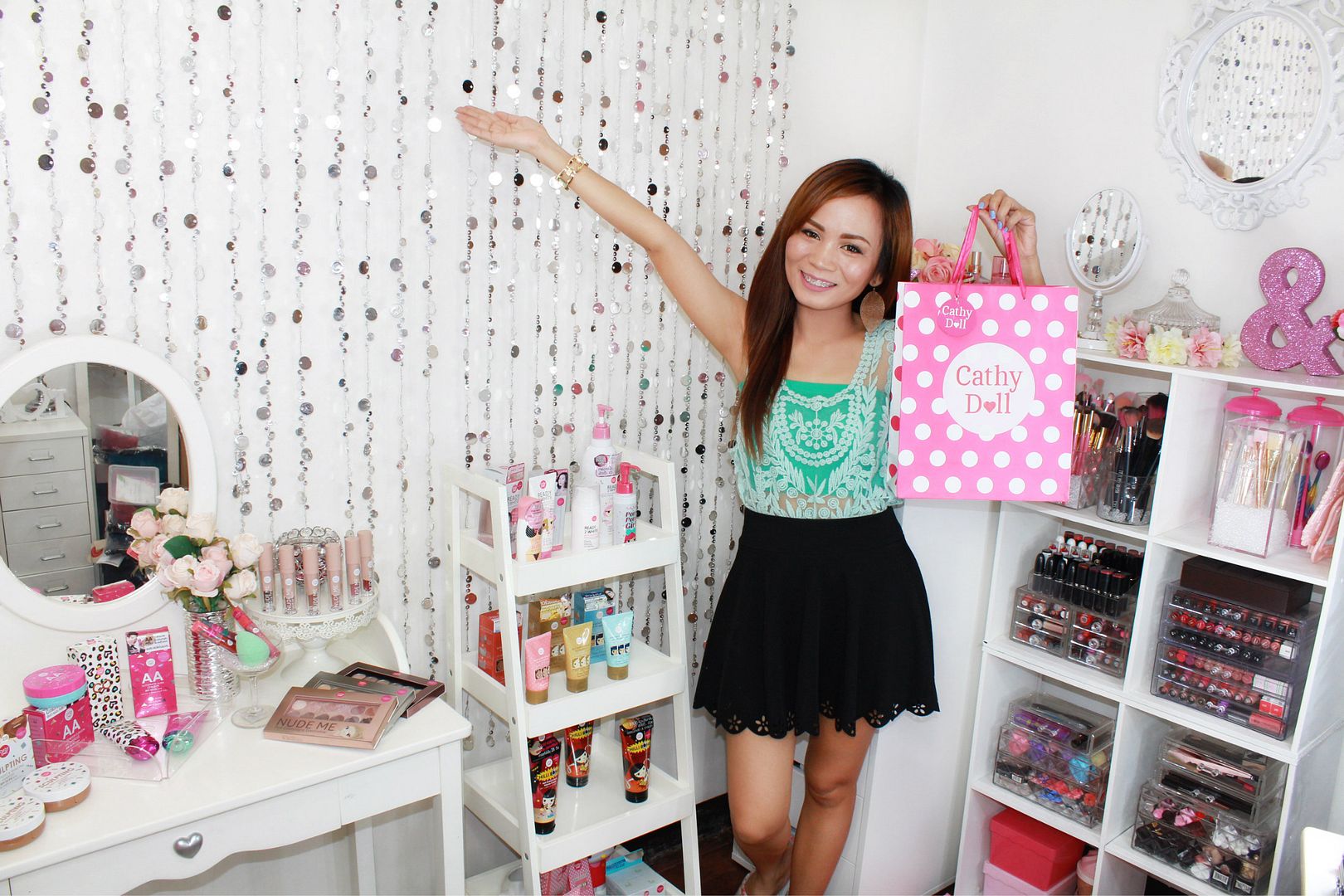 I hope you enjoyed reading!
If you liked this post, please don't forget to FOLLOW me on my social media accounts!
YOUTUBE -

YouTube.com/User/RealAsianBeauty
FACEBOOK -

Facebook.com/RealAsianBeauty


INSTAGRAM -

@RealAsianBeauty
Kristine