Far Eastern University: one of the top universities in the Philippines, home of the Tamaraws and the place I am proud to call my Alma mater.
8 years ago, I graduated AB Mass Communication at Far Eastern University. College is one of the most memorable phases in someone's life. For me, it was colorful and remarkable. I wore the green and gold plaid skirt from 2002 until 2009. (It's 7 years because I entered the university in 2002 but had to stop college for 2 years after my second year since we didn't have enough fund for my tuition. I had to work to earn money. After working for 2 years, I went back to FEU but I had to go be on the 2nd year again because of the change in syllabus. I finished in 2009.)
Kukurtinahin skirt was LIFE for us back then. For me, really, headband was life! Hehe
8 years after I graduated, I was invited to be a speaker at one of the events of my beloved institute - the Institute of Arts and Sciences. Back in college, I was never the "pabibo" or studious type. I am not a lethargic student but I am not the over-achiever either. Back then, standing in front of the class was a taboo for me, let alone in front of the whole batch. I had many insecurities when I was younger so standing in front made me anxious that I'd be exposing myself to scrutiny.
But tables have turned. I can safely say I have come to a point where speaking in front of people makes me feel excited and gratified. I know how it feels to be insecure, unpretty and unhappy that is why I feel joyful each time I'm given the chance to share my own life experiences, hoping somehow I could give inspiration and hope. I am so honored I got the chance to do so at my alma mater!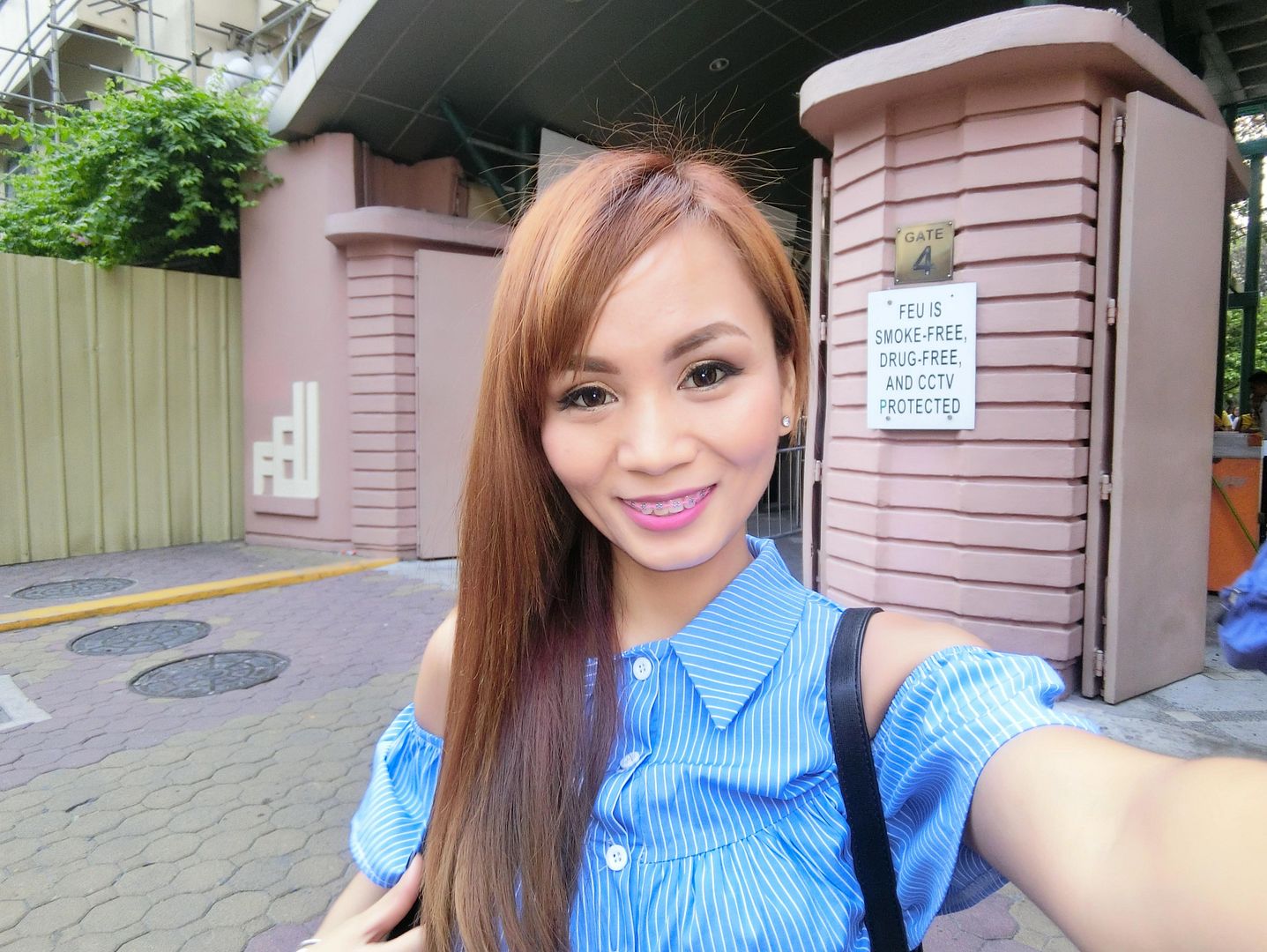 WATCH THE FULL VLOG :
Blogging has become so popular now that some people, like me, do it as a full-time job. The Communication Society wanted me to impart my knowledge and my experience on how I went from Blogging as a hobby to Blogging as my bread and butter.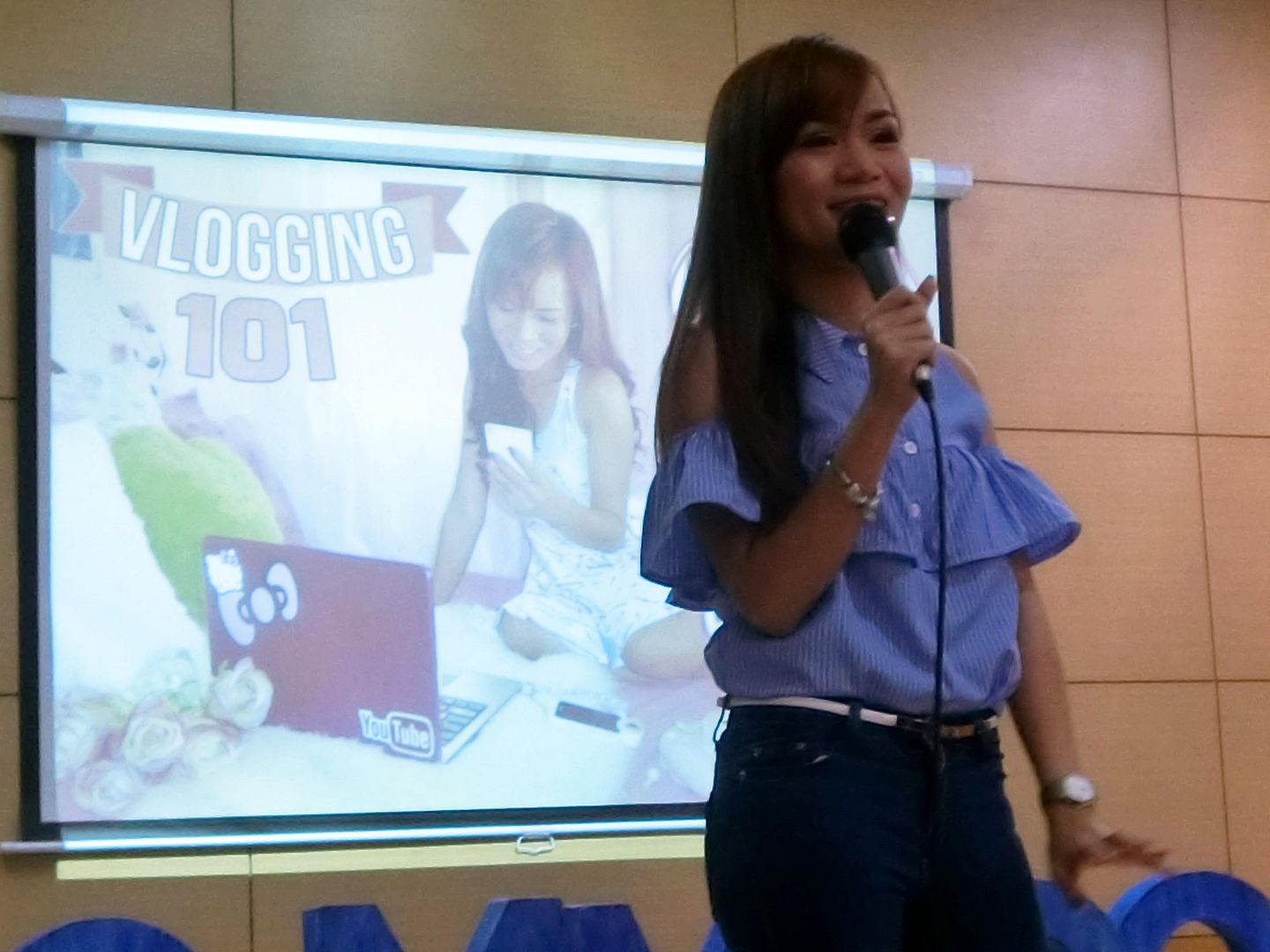 I shared tips on how they could start their own blog and their own YouTube channel. I also discussed the difference between being a Blogger and being a Vlogger, the skills one needs to start an internet life, the pro's and con's of opening one's life to the public, handling bashers and haters and so much more!
It was such a pleasure because the students were so engrossed with our topic. It was also flattering to know that some of them actually watch my YouTube videos. I also feel grateful each time I speak in front of students and they would show respect and would lend their ears. It just shows how well-bred they are and how effective the learning system in that institution is.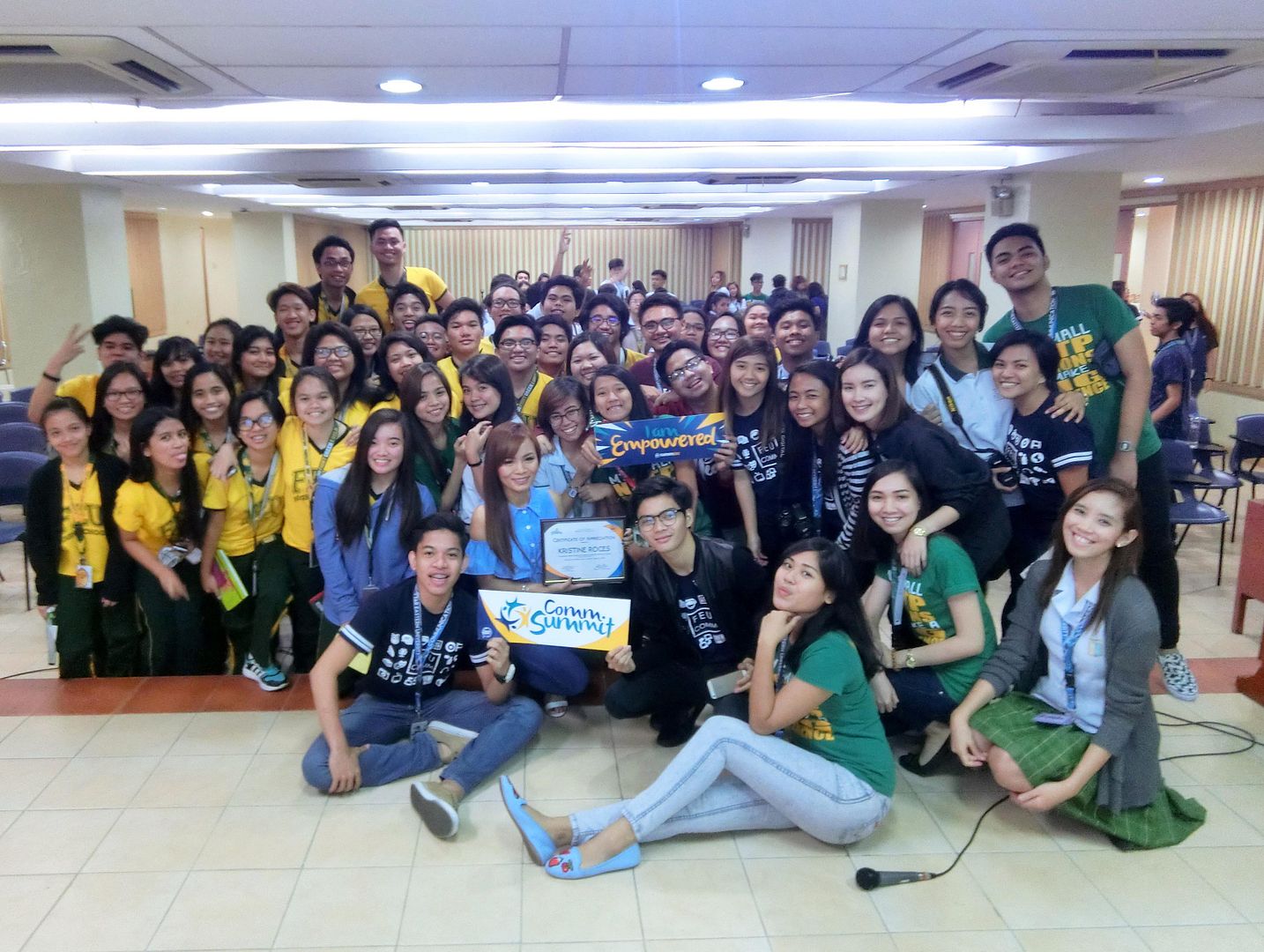 After the seminar, I took the chance to rekindle my memories with FEU. I wanted to go around the campus to visit the buildings I used to have my classes in and the spots where my friends and I used to hang out.
I met one of my batch mates in 2009, Francis. He is now a professor in the said university, imparting his knowledge to new breed of practitioners and teaching them Speech. I feel so happy for my friends and for my batch mates, especially now that we are taking our own roads towards what we really studied and worked hard for in college.
I asked him if I could sit-in in one of his classes so I could observe. That day when I visited, they did a familiar activity. He asked his students to recite Justin Bieber's Love Yourself as a speech rather than a song. I clearly remember we were also given the same task by our speech professor some 9 years ago.
After sitting in at my friend's class, I wanted to explore the campus so I asked Cathy to go with me. She is FEU MassComm Society's current vice president.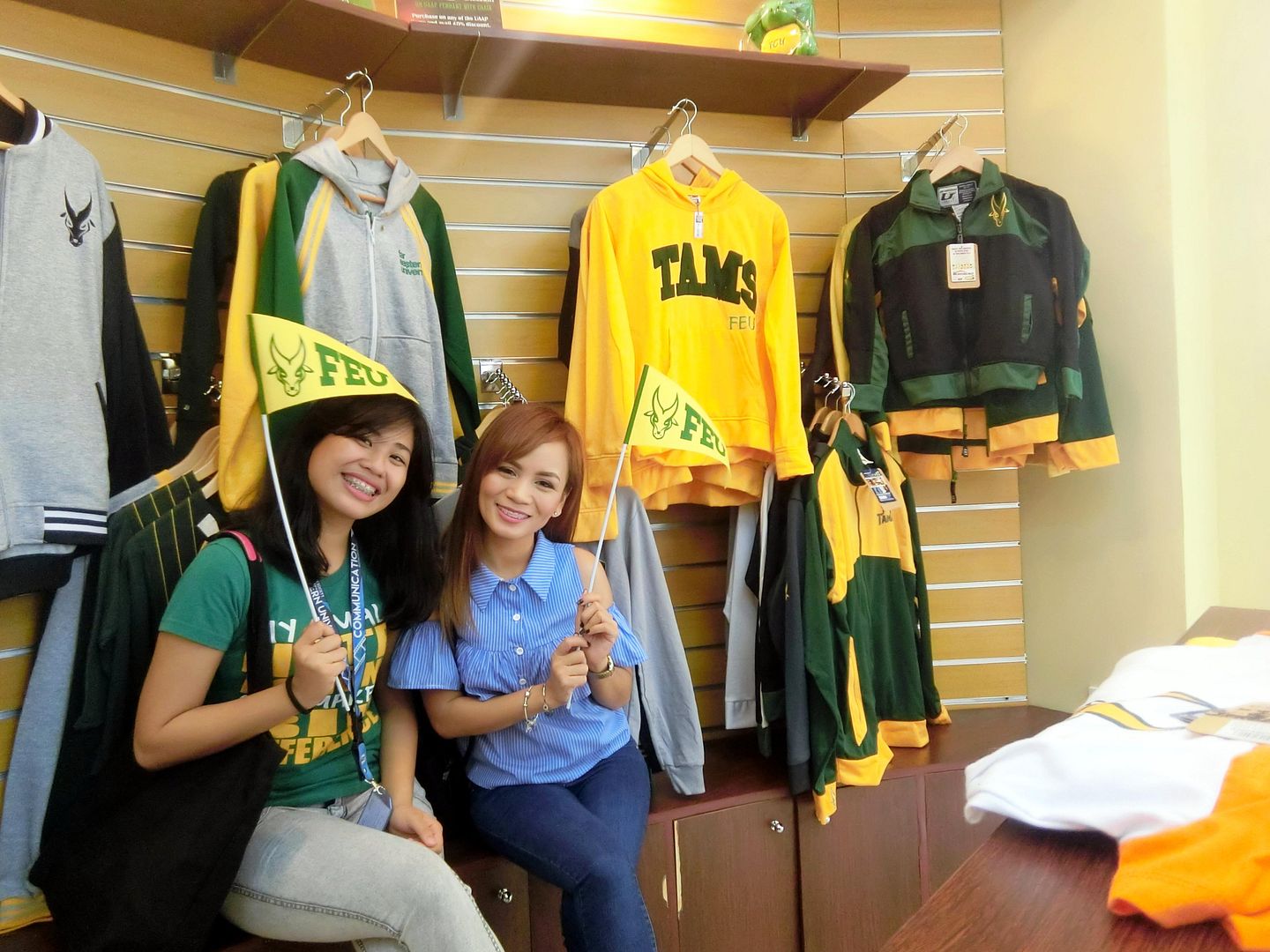 A new work of art spotted inside the campus. I know for sure this wasn't present when I was studying there. I asked Cathy what this symbolizes and she said this is for the victims of unjust killings and those who have lost their loved ones in this battle that we have now against crime, corruption and drugs in the Philippines.
Whew, such an intense thought for the green and serene surrounding of FEU!
Of course, who could ever forget the infamous HEPA LANE!!!
Hepa is short for HEPATITIS. This street is a "life-saver" for students who have little money as assorted to-go food are available : affordable burger, fish balls, litid, taho and other Pinoy street food! It is called so because one could acquire hepatitis because of the not-so-sanitized food preparation and serving. I clearly remember eating burgers, fish balls and mango with bagoong on this street!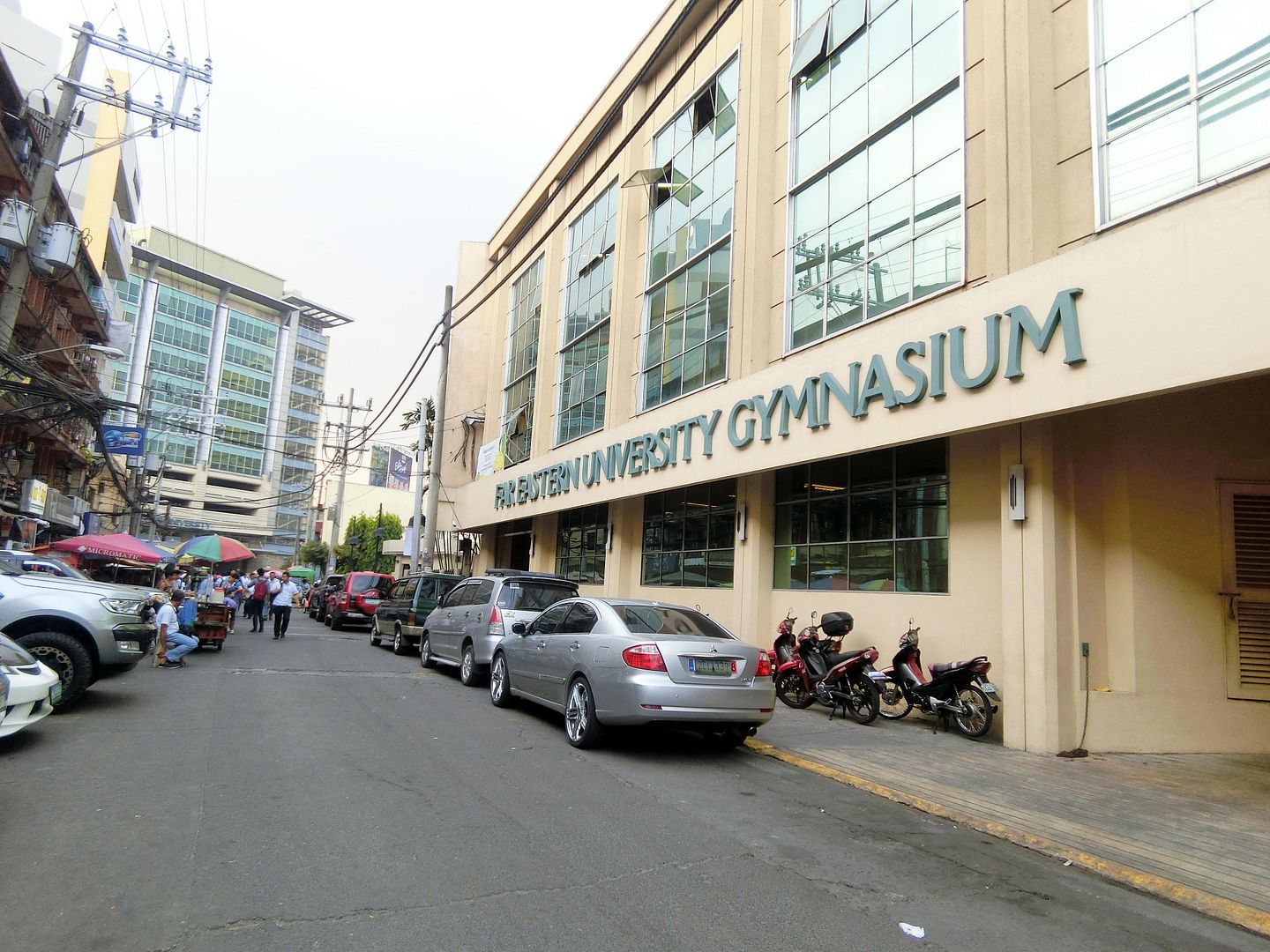 An added attraction, though, was the TAMS CAFE located inside the FEU gymnasium. It is a green-and-gold-themed cafe where they highlight the sports achievements of the university. They display the trophies and medals, they have photos of the popular alumni athletes, and of course, they serve food!
I am so proud of my university and I wouldn't live my college life any other way, even if I was the given the chance. FEU is so close to my heart. It is the place where I learned a lot, honed my skills and of course, met lifelong friends!
I hope you enjoyed reading!
If you liked this post, please don't forget to FOLLOW me on my social media accounts!
YOUTUBE -

YouTube.com/User/RealAsianBeauty
FACEBOOK -

Facebook.com/RealAsianBeauty


INSTAGRAM -

@RealAsianBeauty
Kristine