Fans of Korean beauty and cosmetics definitely know Banila Co. Most especially, Girl's Generation fans surely list the brand as one of their must-haves!
Banila Co. recently opened their boutique in Trinoma. I was lucky to be invited to their Best of Beauty Blogger's event. I was so excited to attend because like what I've mentioned earlier, I myself am a fan of K beauty and also of GG!
It was just a small event where we were able to take cute photos on their photowall. We also created our own flatlays for our cutesy IG post using their designated flatlay tables. They also had a K-Beauty Buffet segment where we got to choose and take home our favorite Banila Co. items from their selection of products.
I filmed a VLOG in case you want to watch what happened at the event.
First order of business - FLATLAY!
I like both the tables but I am more inclined to this table. I just love how elegant the arrangement looks.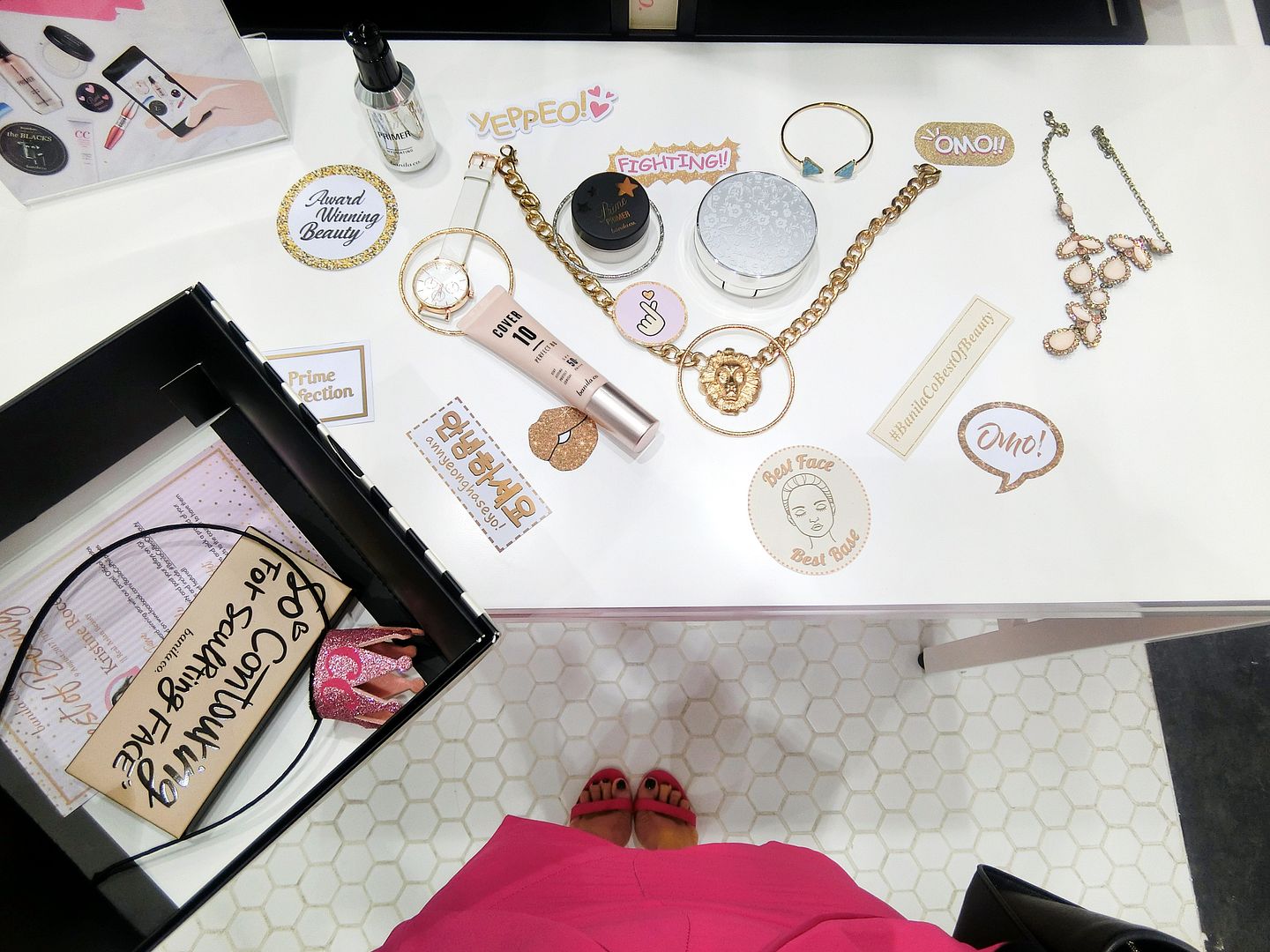 Oh, yes! Banila Co's endorser is none other than my favorite GG girl, TAEYEON! I love her personality, her face, her voice, everything. Can I also say I love that his BF is one of the EXO members? Probably not, I might get hated by some EXO-Ls. Okay, I won't say it, then.
Next thing I did was to choose my TOP 5 PICK among the selection of Banila Co. items. We got to choose our favorite CC Cream, Contour Kit, Eyeshadow, Lipstick and Makeup Remover.
For the finale, we got to strike some post in front of their pink and shimmery photowall. We were asked to wear something pink, gold or white. I decided to pair my pink with some black to make it look a bit edgy and not over-the-top girly-pink.
Coincidentally, I wore the same colors as my friend and fellow YouTuber, Teena.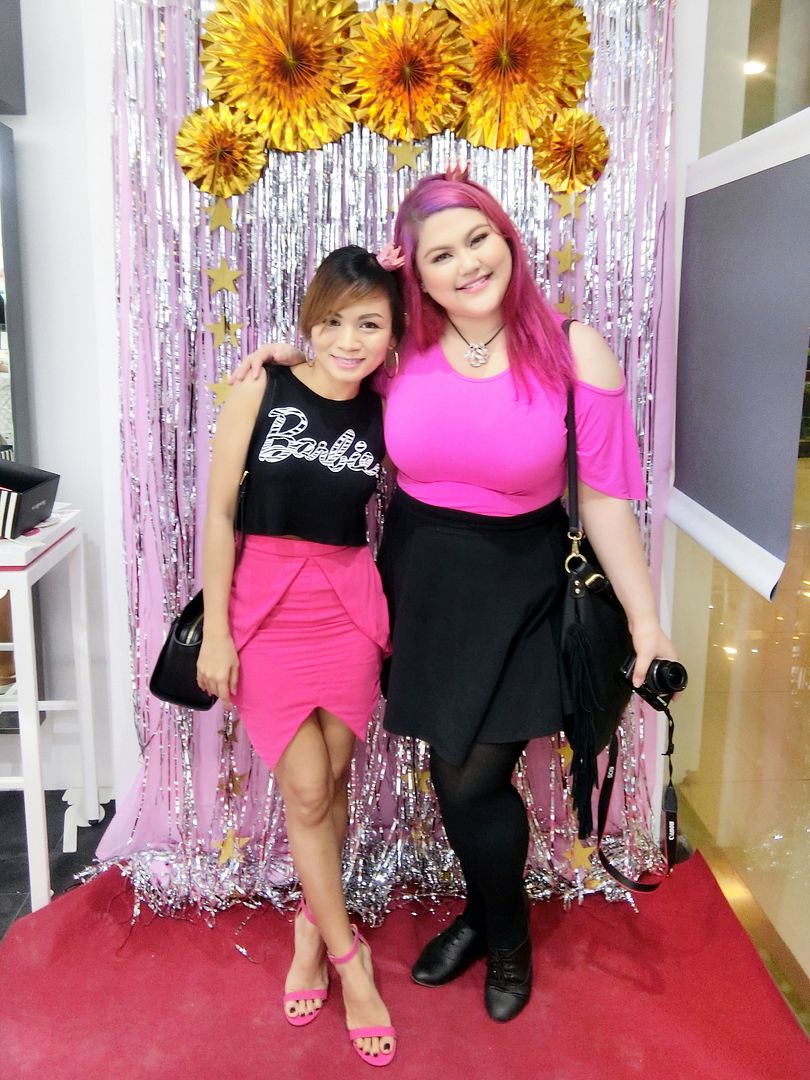 Trinoma happens to be one of my favorite malls. The event only lasted an hour or so. After that, I grabbed some food with Teena. When she left, I decided to stroll the mall alone. Going to the mall and shopping alone was something I got used to for being single for 7 years. Hehe
Here's my BANILA CO. HAUL from the Best of Beauty event!
Do you like Banila Co? What's your favorite item from them?
If you liked this post, please don't forget to FOLLOW me on my social media accounts!
YOUTUBE -

YouTube.com/User/RealAsianBeauty
FACEBOOK -

Facebook.com/RealAsianBeauty


INSTAGRAM -

@RealAsianBeauty
Kristine