Probably some of the most awkward and cringey topics a blogger could ever talk about are menstruation and circumcision. But come to think of it, those things are just about normal because everyone of us has gone through and may still be experiencing it. Unlike circumcision though, women have to deal with menstruation almost every month that's why it's important to have enough knowledge and to use the right product that would make the "visit" more comfortable and less eerie.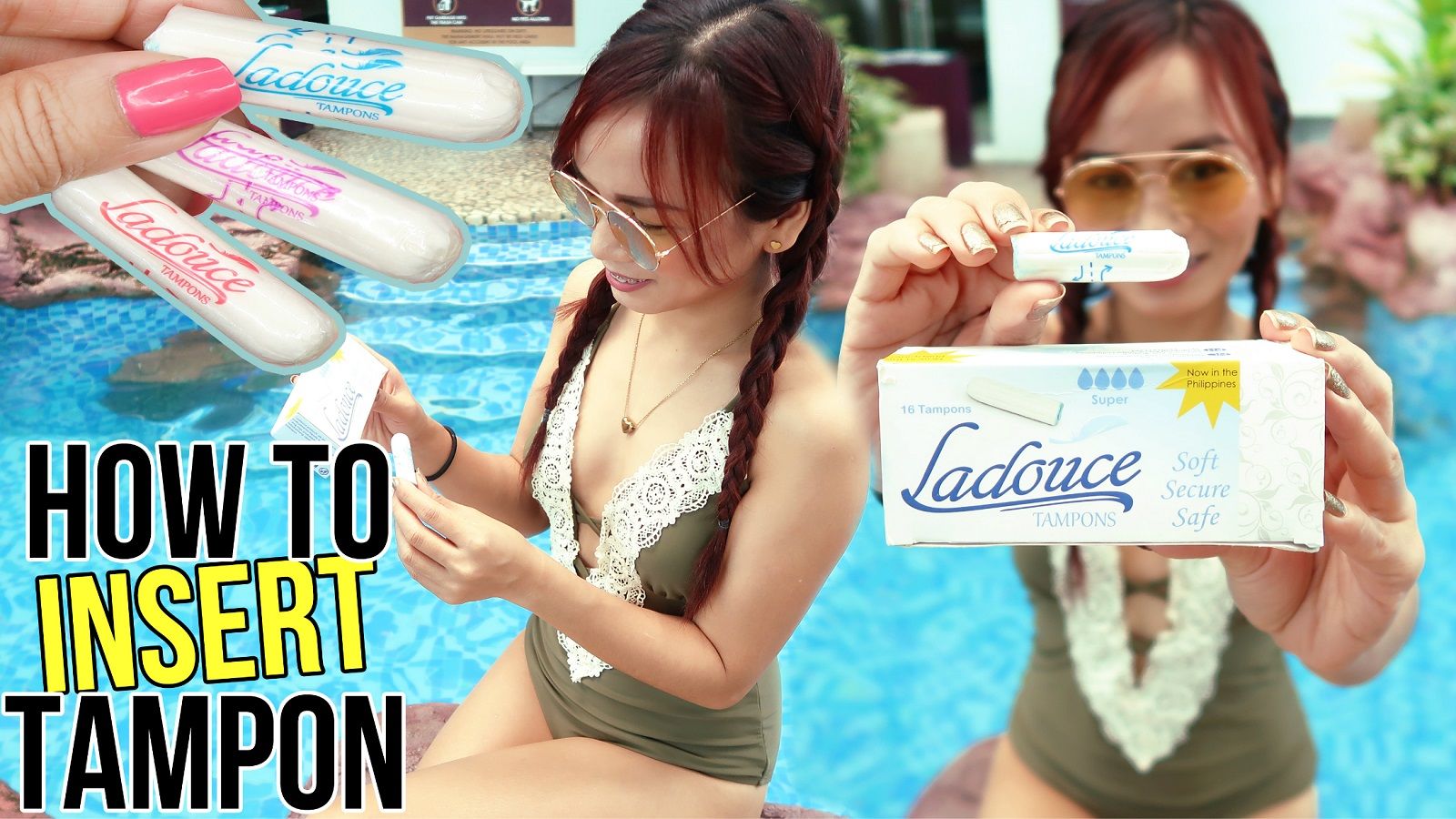 You could say I have tried almost every way there is from old-school
pasador
to the modern sanitary napkins. However, the word tampons was non-existent in my vocabulary until my cousins from the US introduced me to the concept. They said it's convenient because it minimizes chances of having stain plus it's convenient because it allows you to still move around and be able to enjoy the things you love without worrying about leak and stain.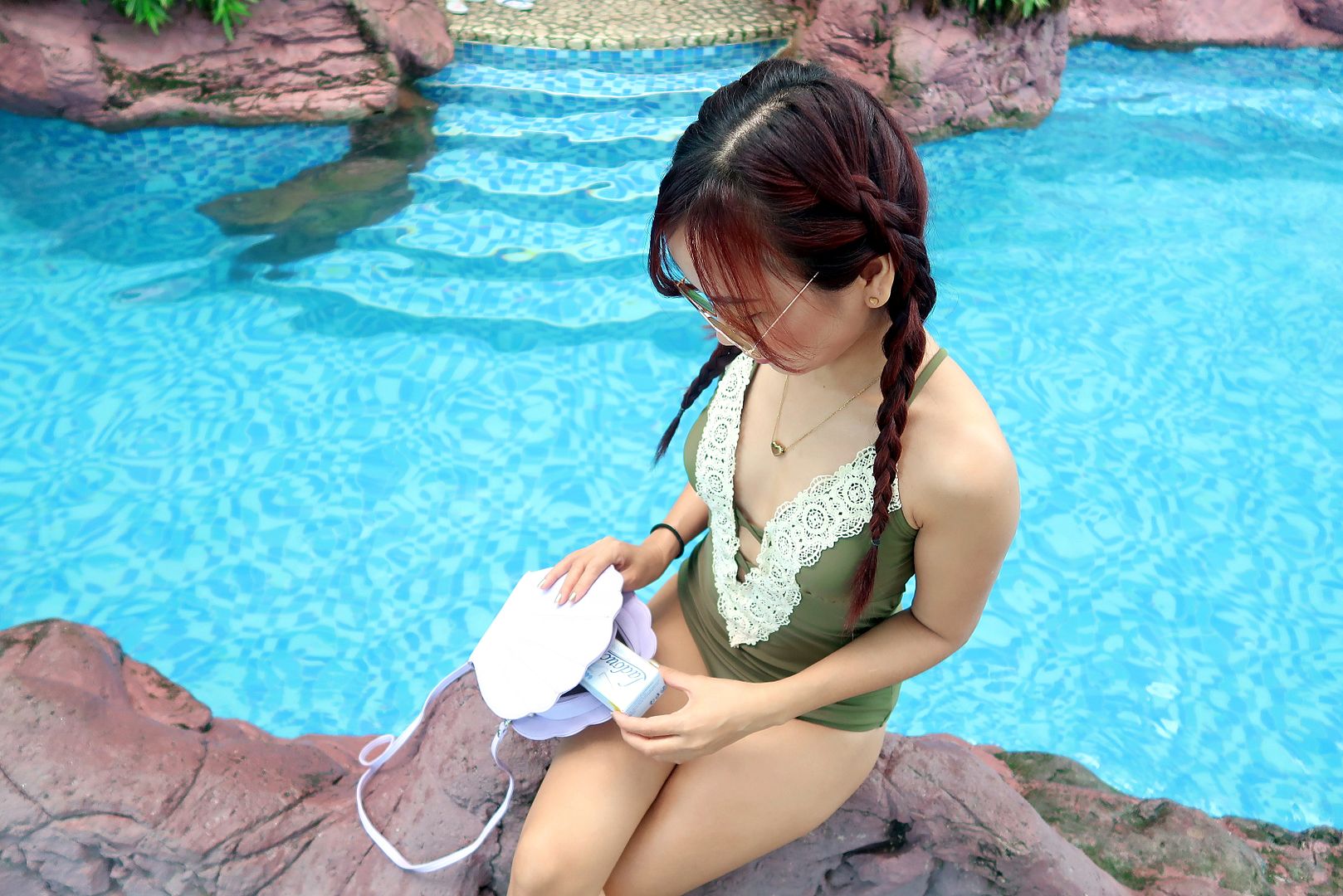 Let me introduce you to the FIRST EVER tampon brand I've ever tried -
LADOUCE TAMPONS.
Ladouce Tampons are made of body-friendly, high-absorbent natural materials. The cylindrical form follows perfectly your personal body shapes. They are made of highly absorbent natural soft silk viscose, non-chlorine bleached and 100% biodegradable. Ladouce Tampons are designed to be easily worn into the *private area* during the periodical menstruation to fulfill it's aim to absorbing female menstrual flow.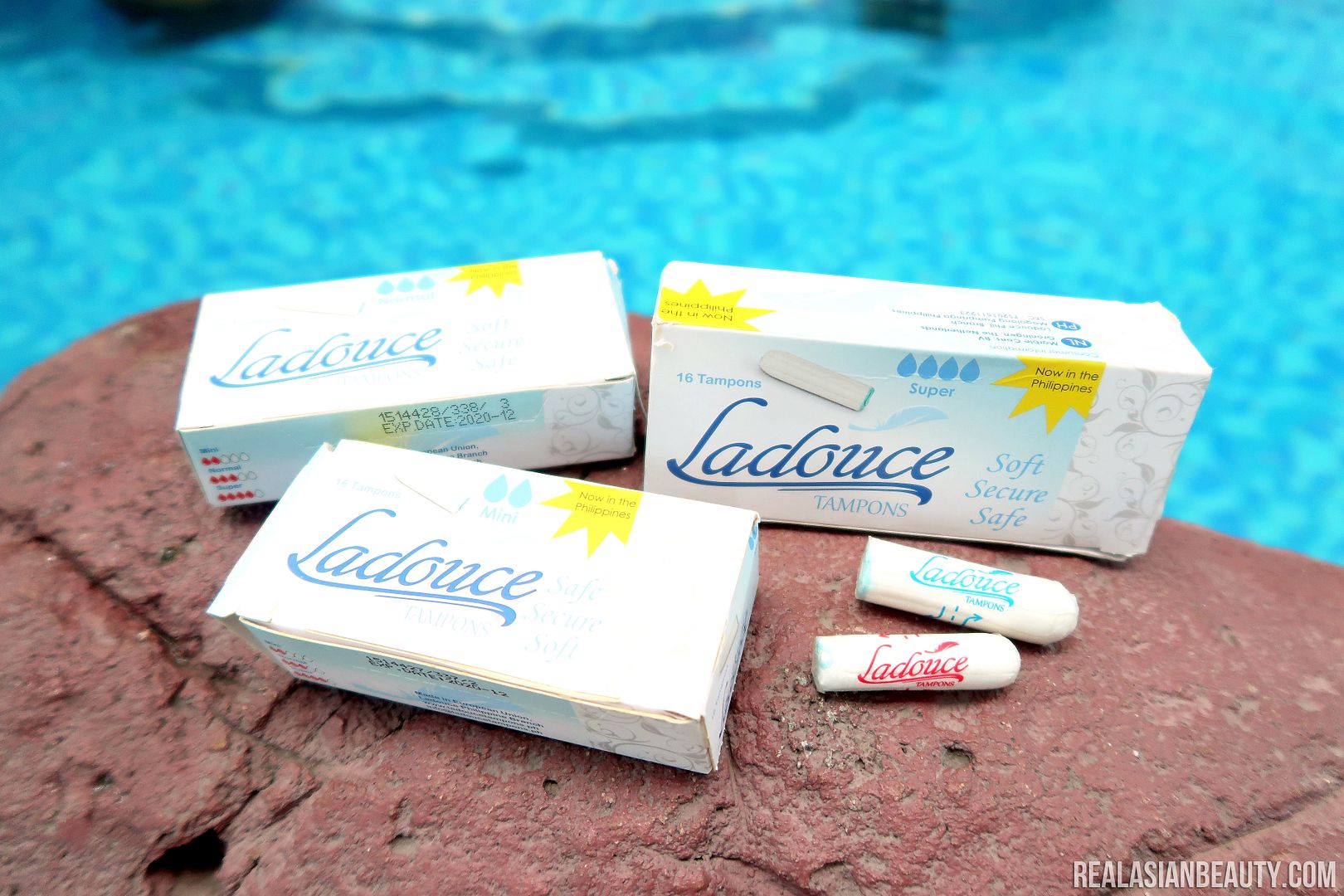 WHERE TO GET IT :
You may purchase Ladouce Tampons online from the following webshops
(click on the name of shop to go to the link)
BEAUTYMNL

,

LAZADA

&

SHOPEE
ADVANTAGES OF USING TAMPONS :
You can use it from light, moderate to heavy flow.

Ladouce Tampons are made from body-friendly and high-absorbent natural materials

It prevents menstrual leaking

It locks the fluid into the tampon core and provides up to 6-8 hours protection

Since it is inserted, it won't be visible if you wear thin or tight bottom clothing

You can wear it any time and any season, but I reckon it's perfect for summer

You can go swimming, hit the gym and enjoy your favorite sport while wearing it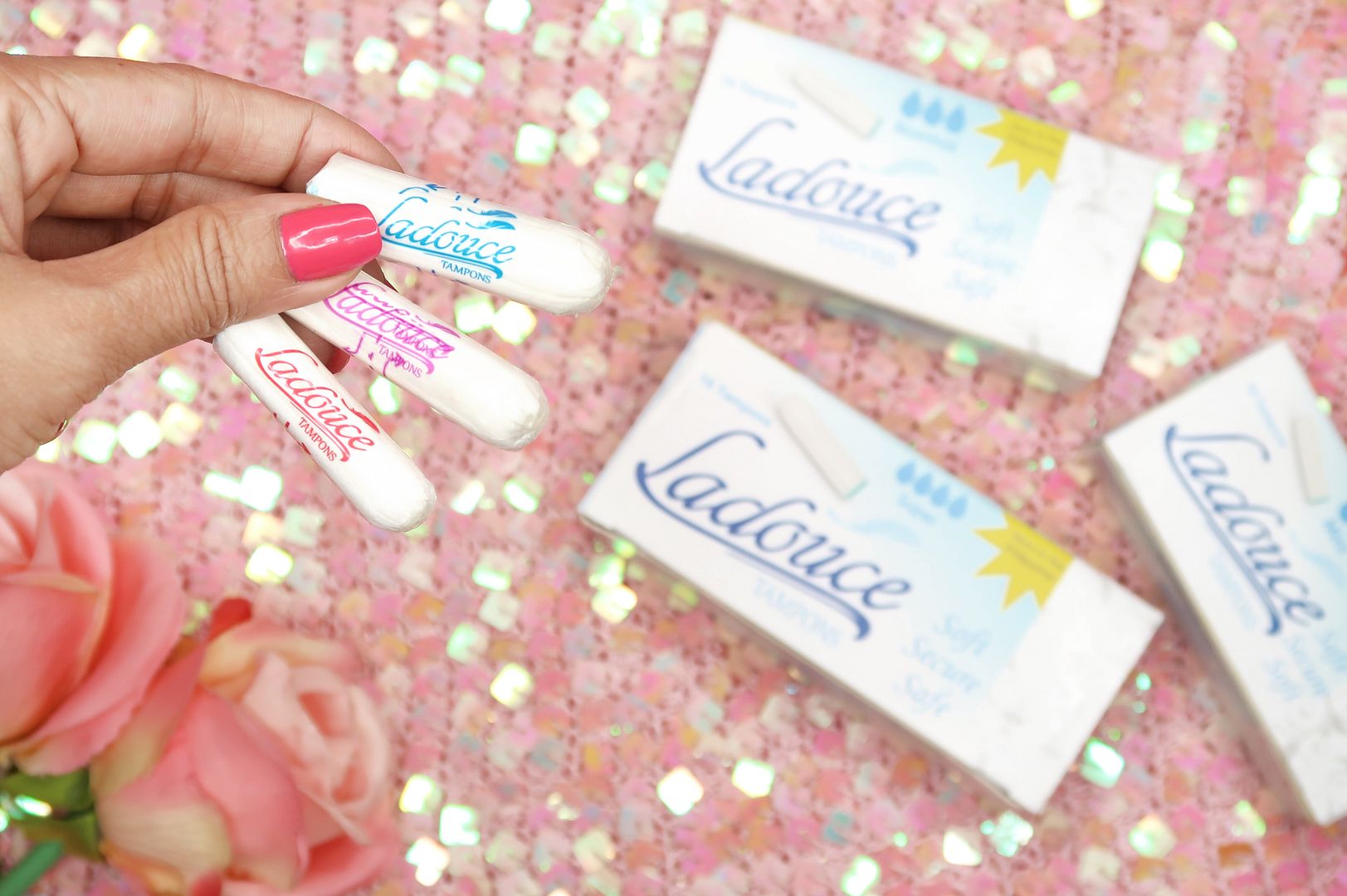 WATCH THE VIDEO for the FULL TUTORIAL
+ my honest thoughts on wearing Ladouce Tampons!
HOW TO USE TAMPONS :
1.) Wash your hands
2.) Slightly bend the Ladouce Tampon to break the protective foil at the arrow line
3.) Unwrap the bottom-half of the covering foil
4.) Unwind the cotton withdrawal string, while holding the string and the tampon, straighten the cotton string.
5.) Hold your tampon at the bottom and remove the remaining half of the foil
6.) Widen the base of the tampon and create a pocket for your finger for an easy insertion
Answers to FREQUENTLY ASKED QUESTIONS about TAMPONS :
Ladouce Tampons may be used from the first periodical menstruation until the menopause

Using tampons is safe for your body because it is made of 100% natural, soft and sterile body-friendly materials like viscose

While using Ladouce tampon, you may also swim or do sport

You may wear any kind of underwear such as string slips while using the Ladouce Tampon

Ladouce Tampons are easy and discrete to being with you for it's size is very convenient and small

Depending on your flow, one tampon will protect you day to night for 6-8 hours

Because the tampon keeps your flow out of oxygen (air), there will be no odor during your period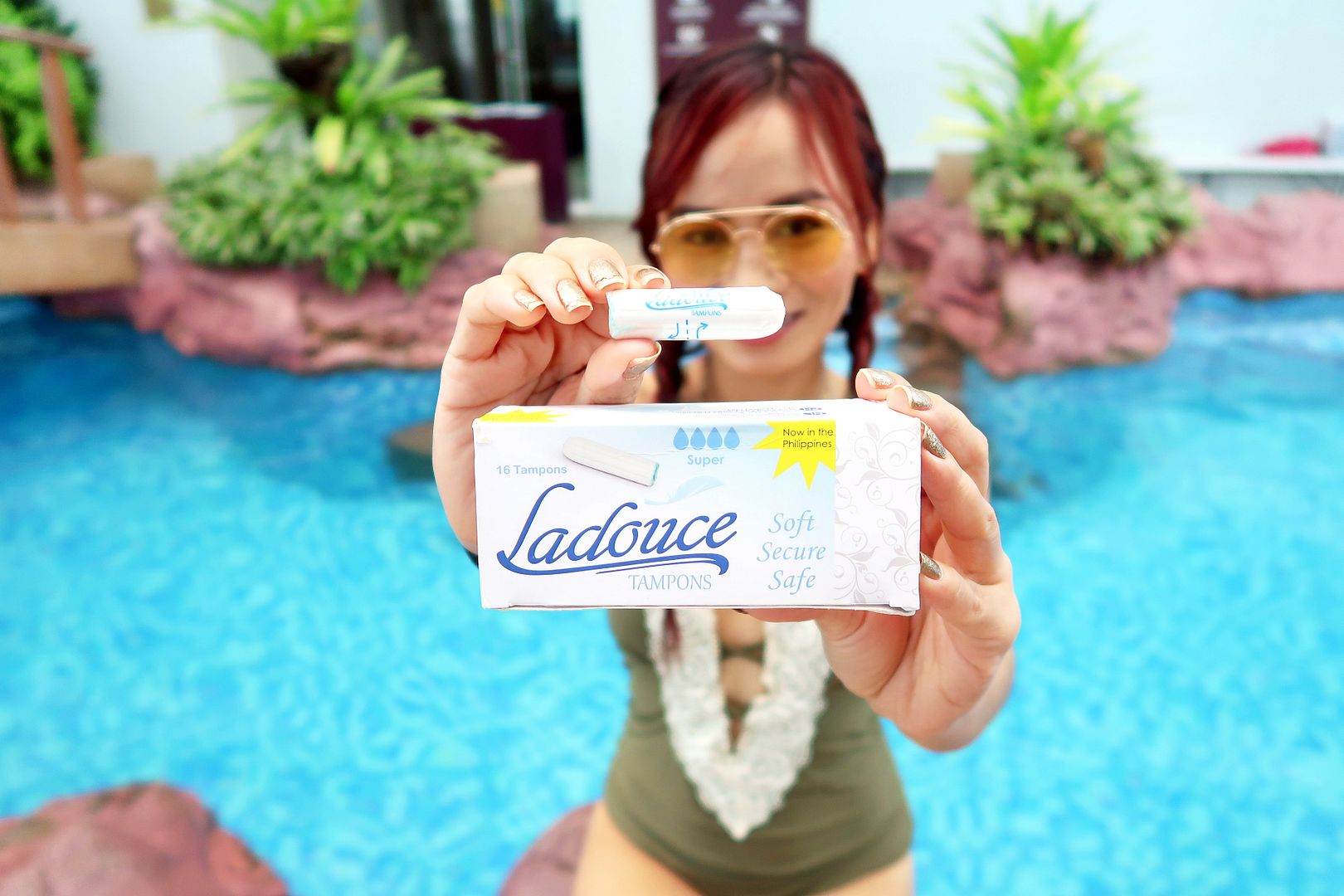 My HONEST OPINION :
On my first-time inserting a tampon, I did feel uneasy. It was a bit painful, especially because I used the bigger size tampon. I switched to inserting the mini size Ladouce Tampon and found it was easier to put in. Another thing that I loved was that I was able to move on and wear light-colored bottom without the leak and stain. And the best part? Now that it's summer, beach getaways and swimming-weekends are countless I love that I am able to still wear bikini and actually dive in the water without feeling gross that my pad would get wet and leak. It was actually safe and comfortable to swim while wearing the Ladouce Tampon!
SAFETY REMINDER :
Just like the regular sanitary napkin, changing of tampon regularly is also a must! It is also advised that one should replace and insert a new tampon after urinating to keep one's hygiene intact. Some of my readers have mentioned about Toxic Shock. Toxic shock is a rare complication that may result when improper and unhygienic use of tampons and other materials is practiced. What causes it is the bacteria, when someone it not used properly. However, upon thorough research, tampon manufacturers have now pulled certain tampons off the market and since then, toxic shock syndrome has declined. Since Ladouce Tampons is still in the market, it is safe to say the brand is safe and toxic-free. However, I highly suggest that if you want to use tampon, be sure your hands are clean before and after insertion. It is also important to remember to change the tampon frequently, at least every four hours, especially after every visit to the bathroom.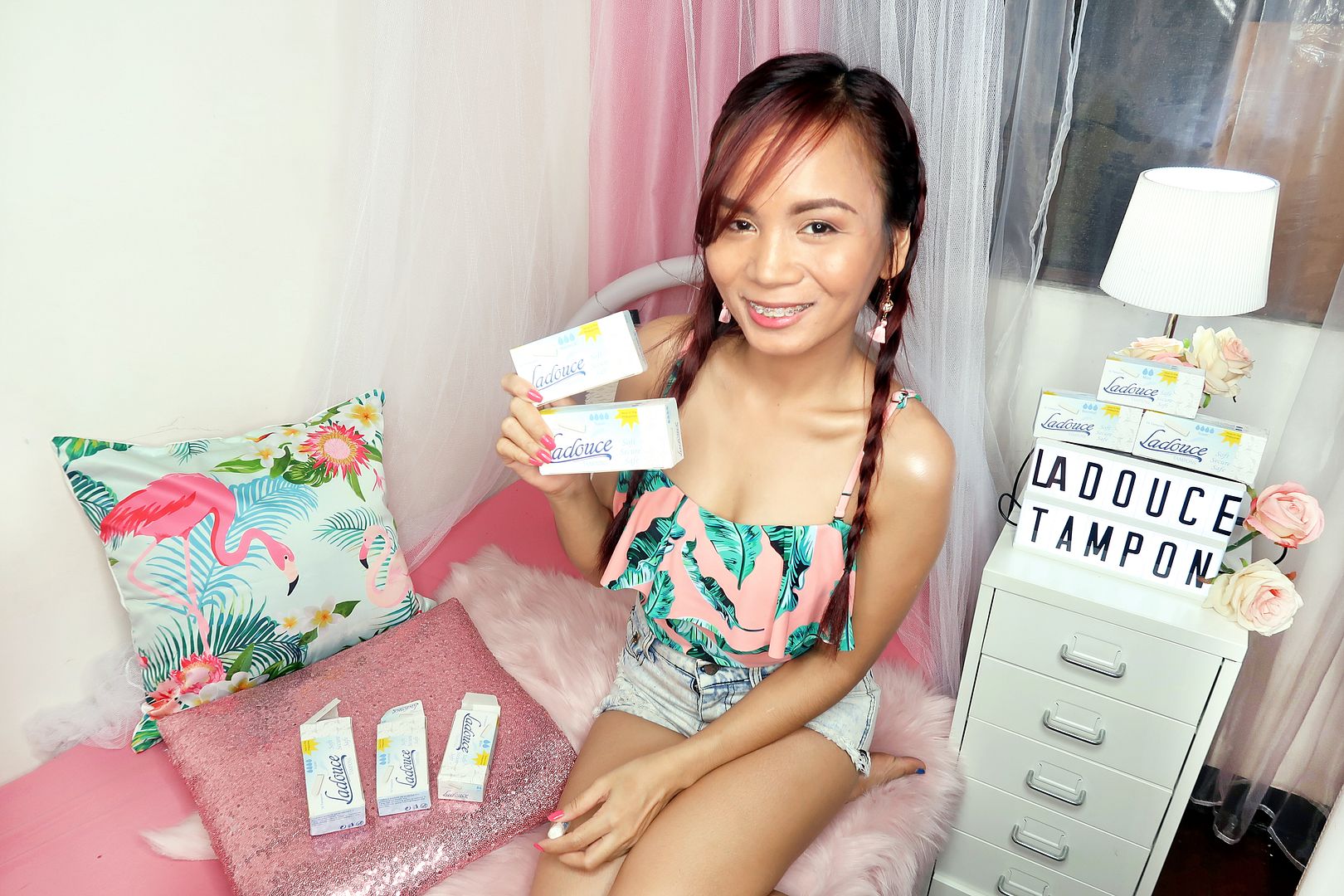 All in all, it's comforting to know we now have an option. Gone were the days when we just have to dwell and get used to menstrual leak and stain. We can now say goodbye to those moments we had to sit and be left-out by family and friends when they went swimming because we were on our period. We can now be confident and worry-free, even on our period!
If you liked this post, please don't forget to FOLLOW me on my social media accounts!