One of the trendiest brands these days when it comes to lip products is Vice Cosmetics. The brand features contemporary lip products that makeup enthusiasts will truly like.
I have to be honest, though, that when Vice Cosmetics launched, I WAS NOT A FAN. I reviewed their products and was not quite happy with the quality.

You may read that review HERE

.
Thankfully, they released new shades of their lip products. I was hesitant to try them at first because I kept going back to the formula and quality of their original lip items. But to my surprise when I tried the new ones, they were improved formula. Their Liquid Lippies are now super pigmented, extra creamy, glides easily, not overly drying unlike the first ones and stays on lips longer.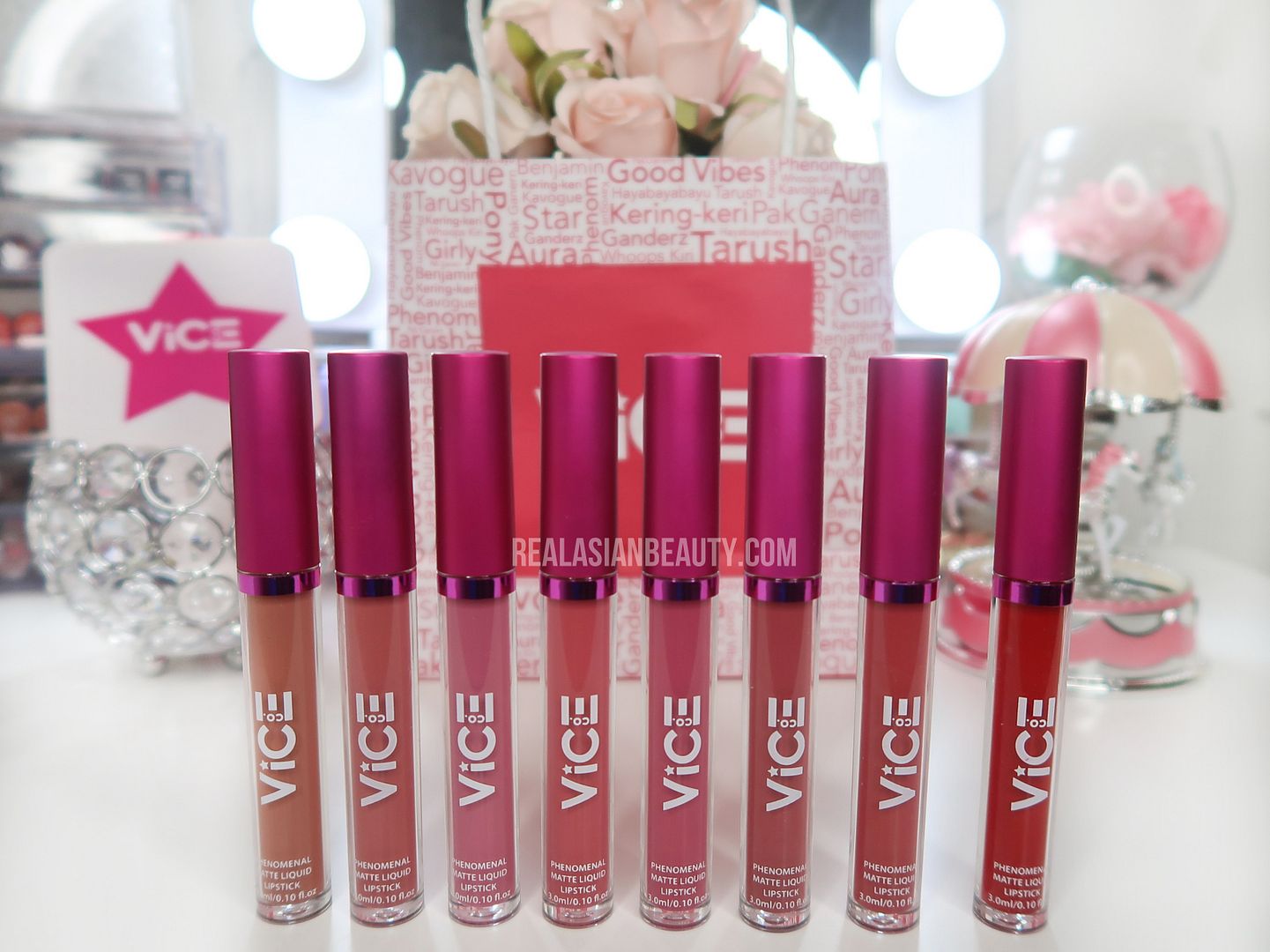 The news shades of the Phenomenal Liquid Lipsticks are : Kyemerut, Sisteraka, Cheverloo, Kerstofyan, Chenelyn, Hanash, Ravaaan and Achuchuchu
PRICE : Each lippie costs Php 195 each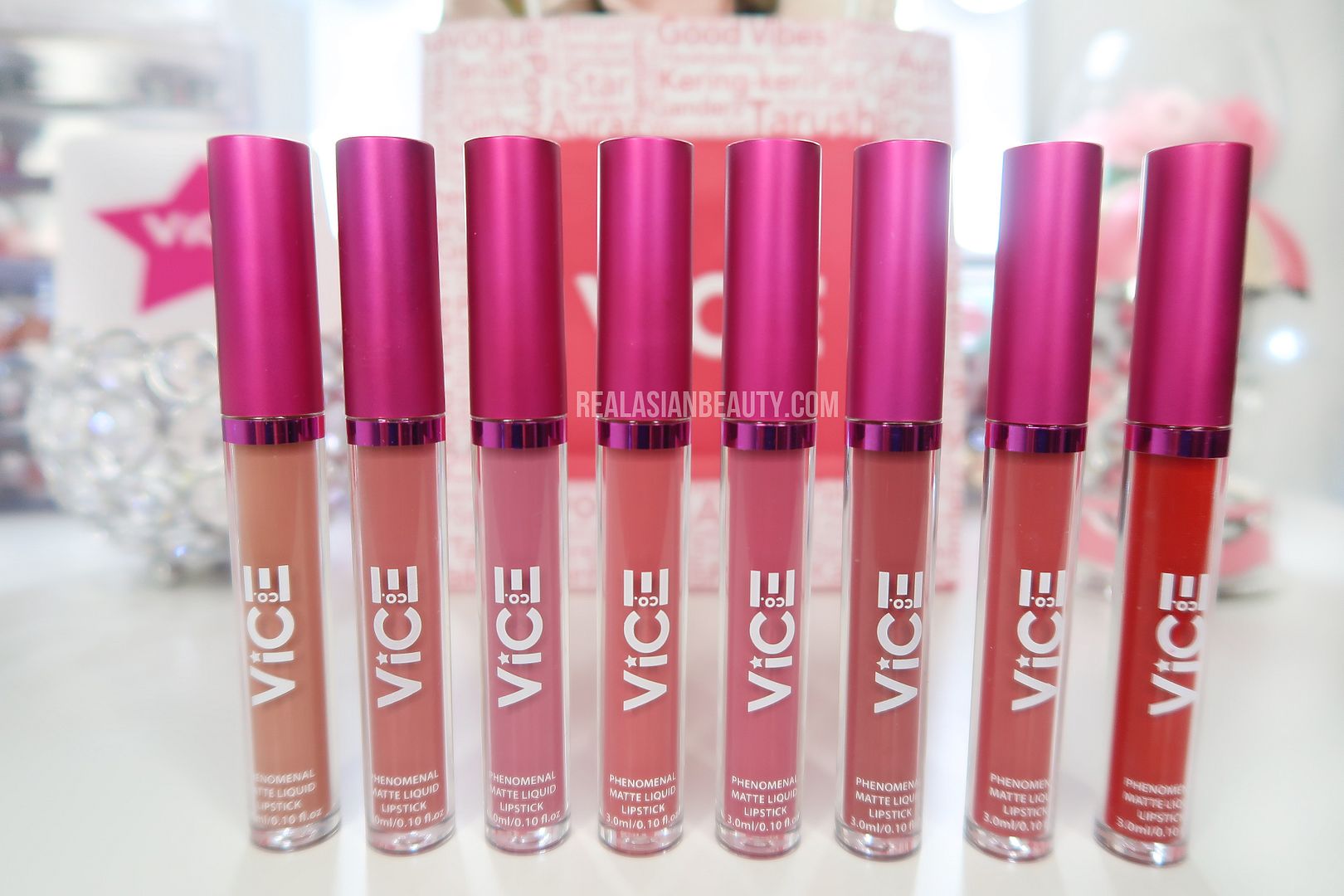 They also released new shades of the Good Vibes Matte Lipstick
The new shades I have are ; Eklavu, Chururutz, Aura, Chukchak, Bonggacious, Havey, Ekzal and Severe
PRICE : Each lipstick costs Php 195 each
Just like the liquid lippies, you will also like that the lipsticks are creamy, pigmented and glides on smoothly on your lips! They are not as long-lasting as the liquid lippies, but they aren't as drying, which is better, especially now that it's summer!
While it is true we should be thanking and appreciating our Mothers everyday, Mother's Day is still deemed special as it's that one day of the year where we get to treat them extra special. Vice Cosmetics challenged my Mom and I to do this #MakeItUpToMudra video where my I apply lipstick and basically just bond with my Mom using their products. Gladly, my Mom was up for the challenge!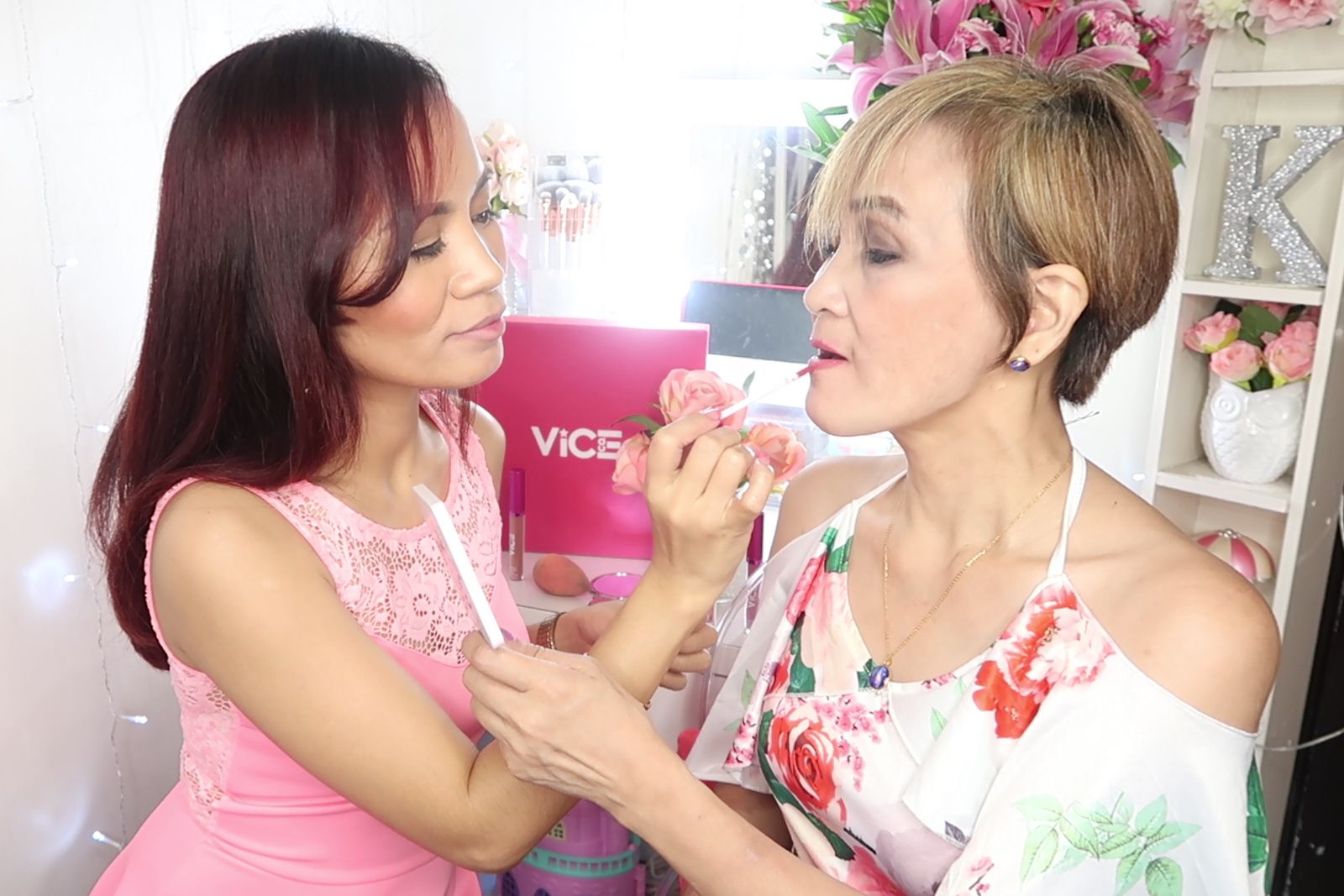 Truly, we learned first about makeup not on YouTube, but through our Mom's who we used to get ready and apply makeup before rushing to work. They were our first beauty gurus, don't you agree?
Here is our video, first ever official appearance of my Mom on my channel, using Vice Lipsticks!
How did you like our video? It was actually more than an hour total raw video but I had to trim it down to less than 10 minutes. We hope you like our little fun and also got few tips when it comes to lipsticks,
As a gift for Mother's Day, Vice gave my Mom a bouquet of pink flowers! How pretty?!
Overall, my Mom liked the quality of the lip products she tried. I think this was a sweet gesture of Vice to think of asking some bloggers to do this for our Mom on Mother's Day.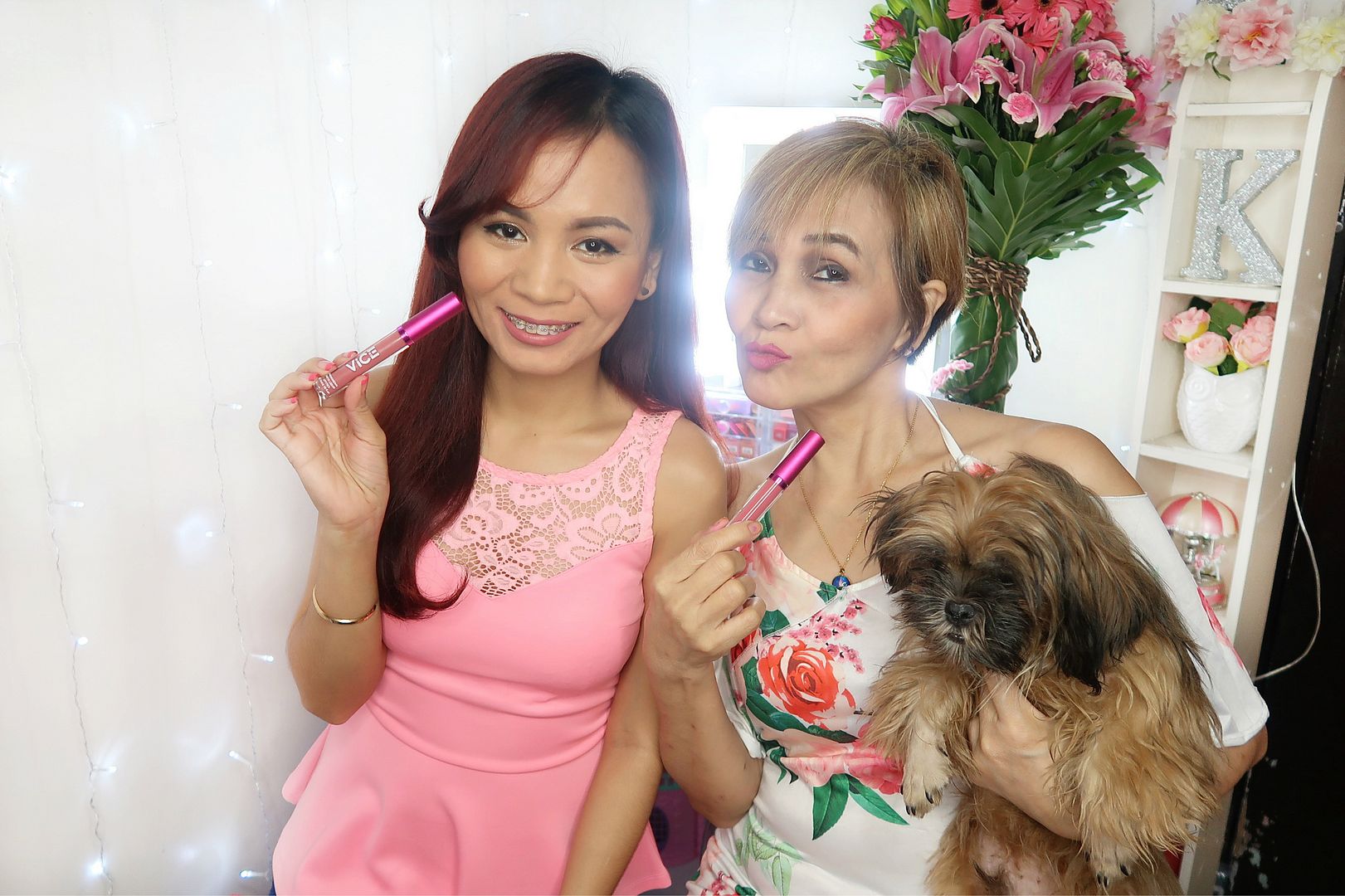 If you are looking for an affordable Mother's Day gift for your Mom, THIS MAY BE IT! They're super affordable plus comes in many shades to fit any lifestyle, skin tone and personality.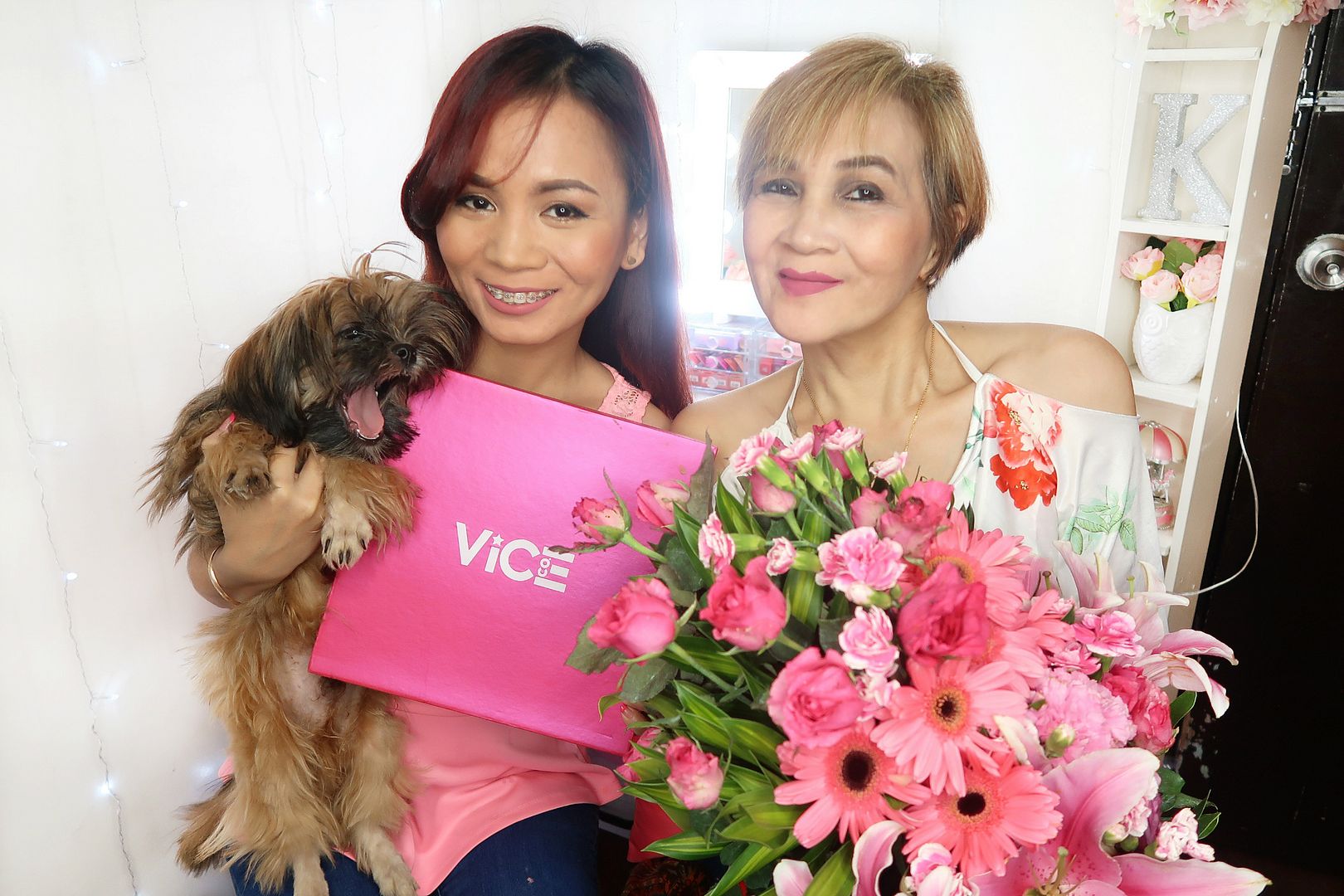 If you liked this post, please don't forget to FOLLOW me on my social media accounts!