Have you ever wondered how it would feel to study at one of the most-prestigious universities in Manila? I got the chance to step inside De La Salle University campus but not as a student but as a speaker.
I got the chance to witness how it is inside their campus when I was invited by Catch2T18 Batch Government to be a speaker for their "YouTubing and Vlogging 101" seminar last June 7, 2018.
I was asked to share my experience and give some tips on how one could start a YouTube channel and how to boost it. I also shared some of my YouTube story and also entertained and answeed questions from some students.
I have never been so nervous yet equally excited to hold a campus talk than I was when I was at DLSU. I've always thought La Salle students are all "sosyal and conyo" and are really intimidating. But when I got to their campus and went around, I found out the vibe is really friendly and fun. If we only had the means when I was younger, I would have definitely wanted to study at La Salle. I also like how the students were at proper decorum and were very attentive while I was having my talk. I was impressed!
Thanks to Charl, their class head, for inviting me over!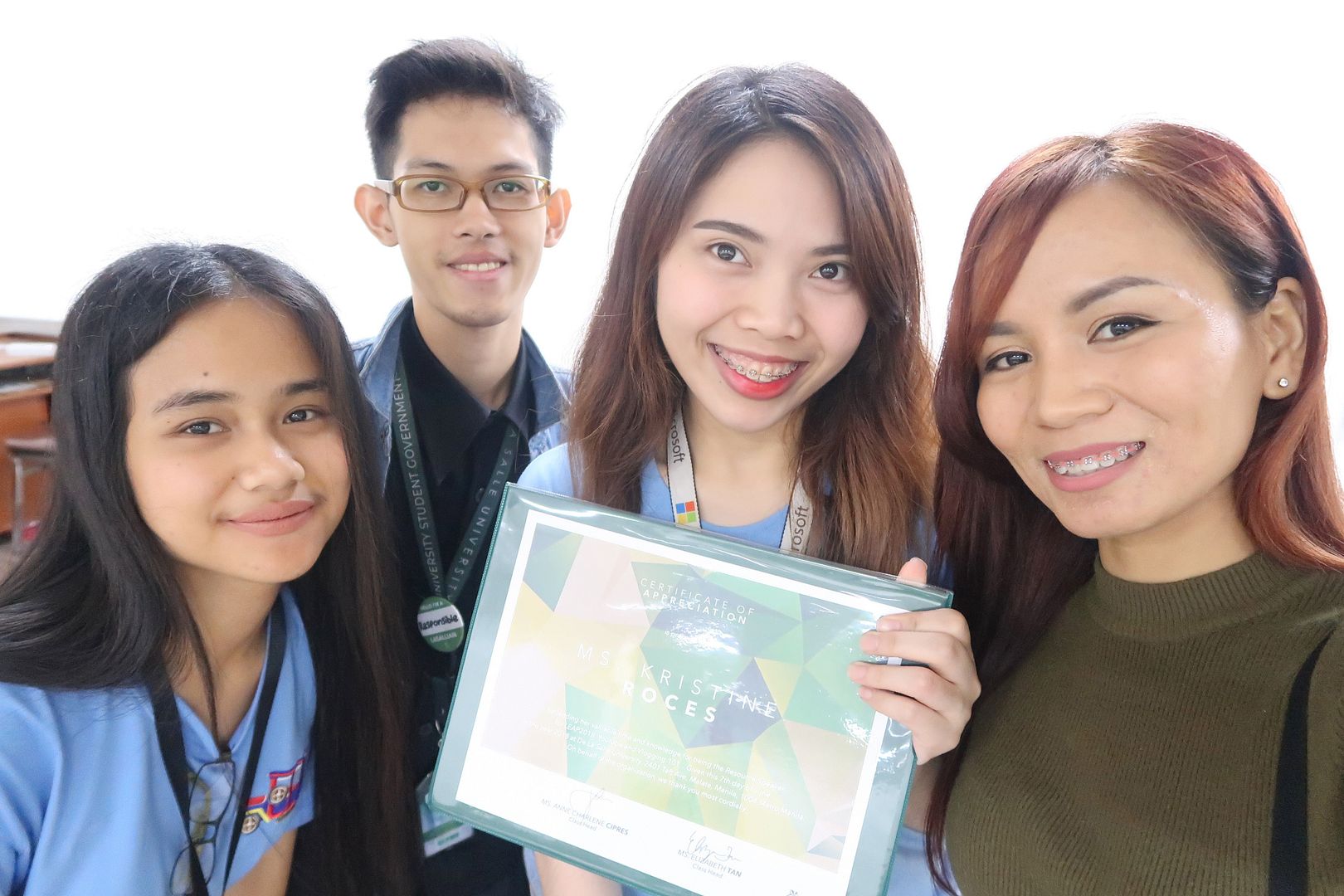 Before my talk began, I went around the campus as I saw they had some bazaars and food stalls. I tried a green tea frappe that Charl had recommended. After my talk, I noticed that the guy from the frappe stall actually knew me and wrote my name on the cup. I mean, how (and why) does a guy even know me? Hehe
Whenever I'm invited for campus talks, I always try to blend in and wear something of the same color as that university's official color. This time, I wore olive green.
MY OUTFIT OF THE DAY
Olive Green Sweater - Rosegal.com
Black Jumper - Cubao Tyangge
Black Booties - Rosegal.com
Watch - Daniel Wellington
Purse - Coach
If you liked this post, please don't forget to FOLLOW me on my social media accounts!