Women empowerment is synonymous to gender-equality. But why is it important? There was once a time when women didn't have suffrage. When they were treated of lesser-value than men. But gone are those days. Now, women enjoy equal rights when it comes to opinion, role in the family and even influence in the society and of course, politics.
Shopee held an event to celebrate Women Empowerment. It was held last June 19 at Okada Manila. I was invited by Maybelline for a short segment/talk about my specific struggles as a woman and how I used makeup to empower me.
Do you agree, though, that makeup makes us women empowered? How does it change how we feel and how we present ourselves to the world? I answered those plus more questions when I went on the stage.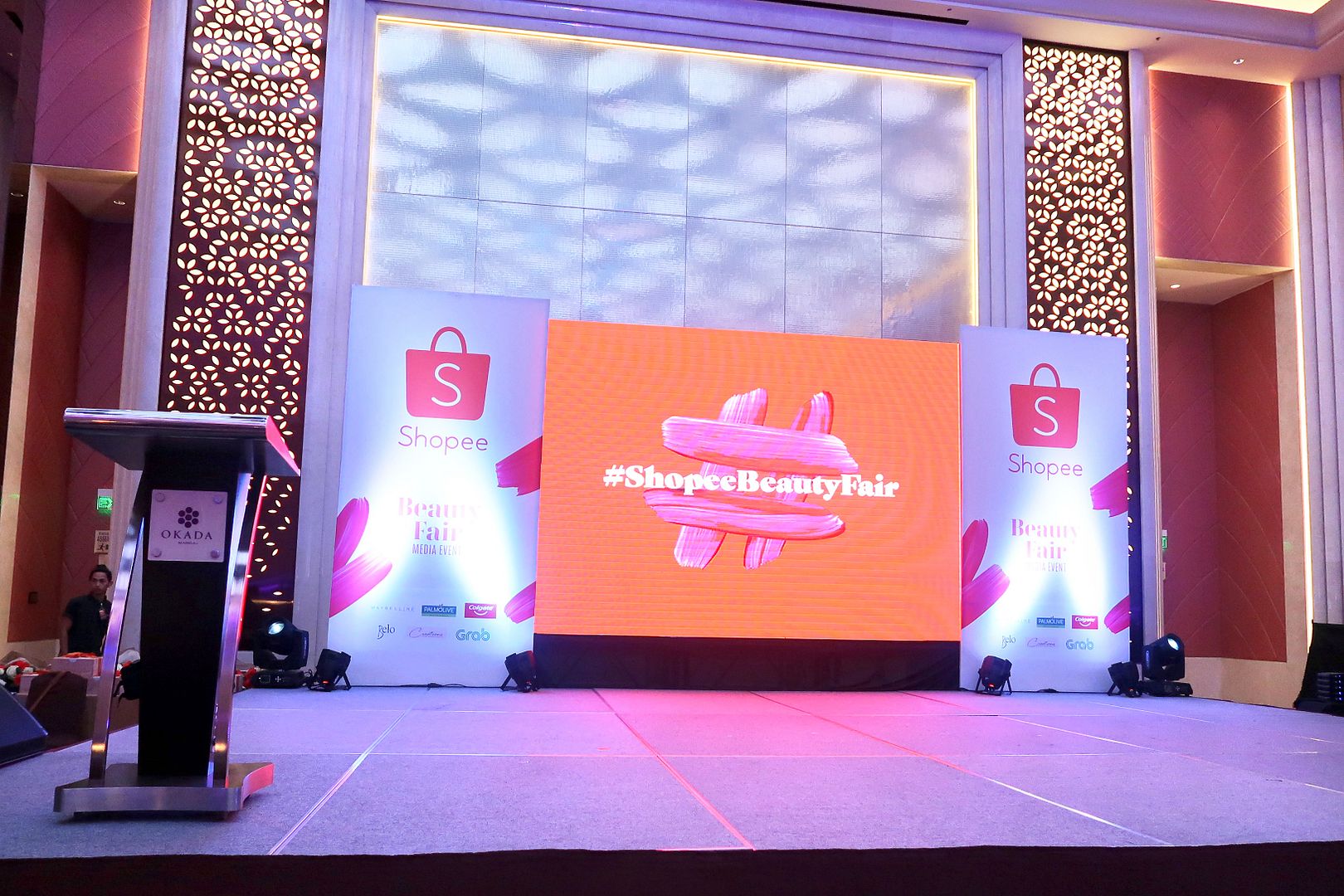 Before that, let me share my Outfit Of The Day.
Brown Vest - Surplus Shop
LBD - People are People
Boots - Zalora
Earrings - Forever 21
Watch and Cuff - Daniel Wellington
Bag - Michael Kors
I shared the stage with my fellow YouTube Creators, Helen Payawal and Martha Jante. They both shared their struggles as a woman and how they were able to overcome it. It was a perfect combination since we were able to tackle 3 different yet major struggles of women :
ACNE and INSECURITY
WEIGHT and BODY
HORMONES and ANXIETY.
Some of the questions we answered were :
1.) Why did you choose this career path?
2.) Was there anyone in particular who inspired you to pursue this career?
3.) What were some of the challenges and struggles you faced or continue to face as a woman and how did you overcome them?
4.) What is the role of beauty in your life?
5.) If you were a Maybelline makeup, what would you be?
6.) What tips can you give to other women experiencing the same challenges and struggles?
My answer to question #6 regarding my advice to women experiencing the same struggle would be the caption of this Instagram post.
My answer : It may sound cliche, but sometimes the only option we have when we face a certain struggle is to be strong. When quitting is not an option, all you can ever do is to get up, dress up and dress up. Why? Because no matter how difficult the struggle is, we never really know who we could inspire with our story. They say struggles are designed to mold our character so we could get up and come back stronger. Be thankful for your struggles because they will only make you tougher!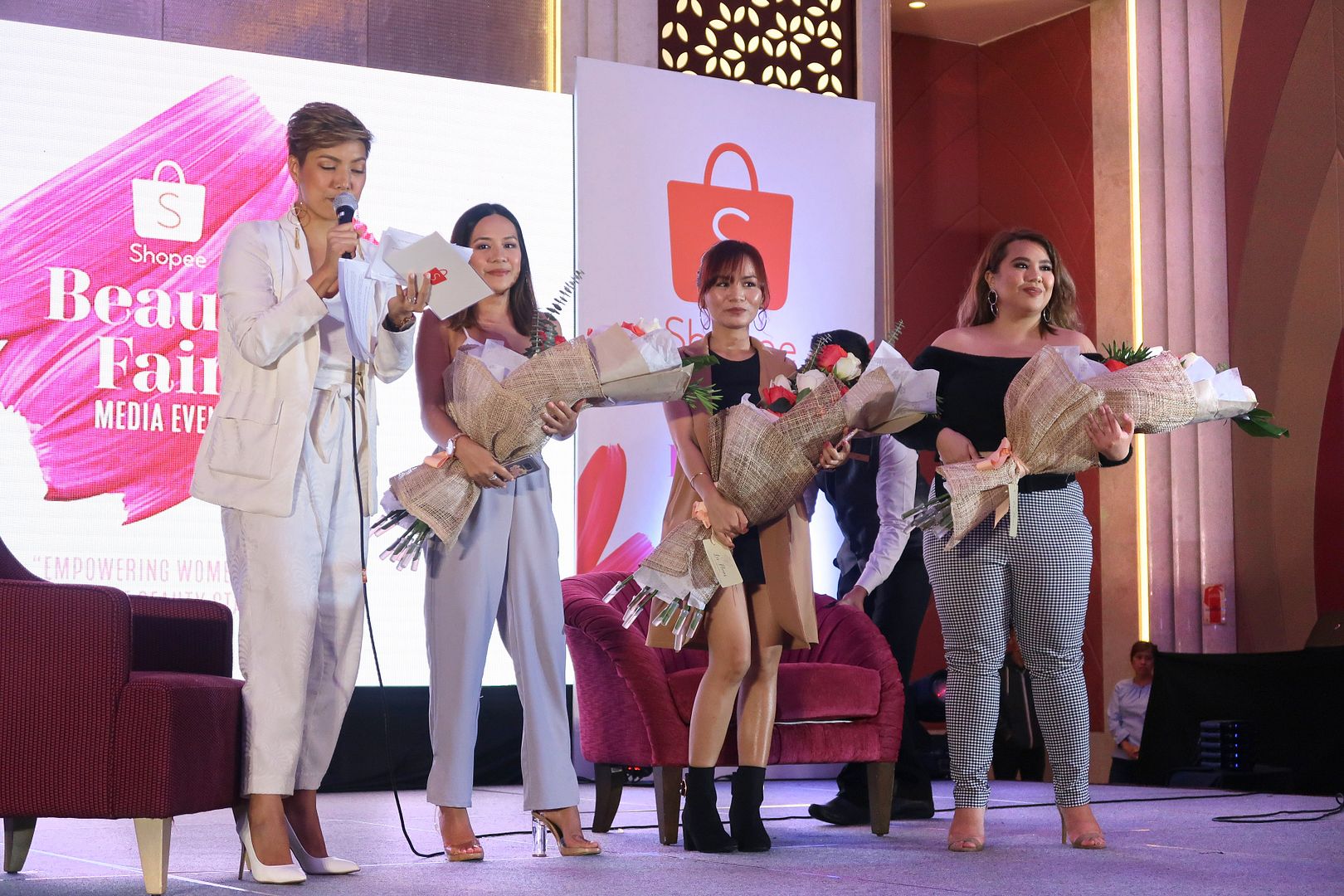 After our short segment, KC Concepcion shared her insights about Women Empowerment and how and when she feels she most empowered.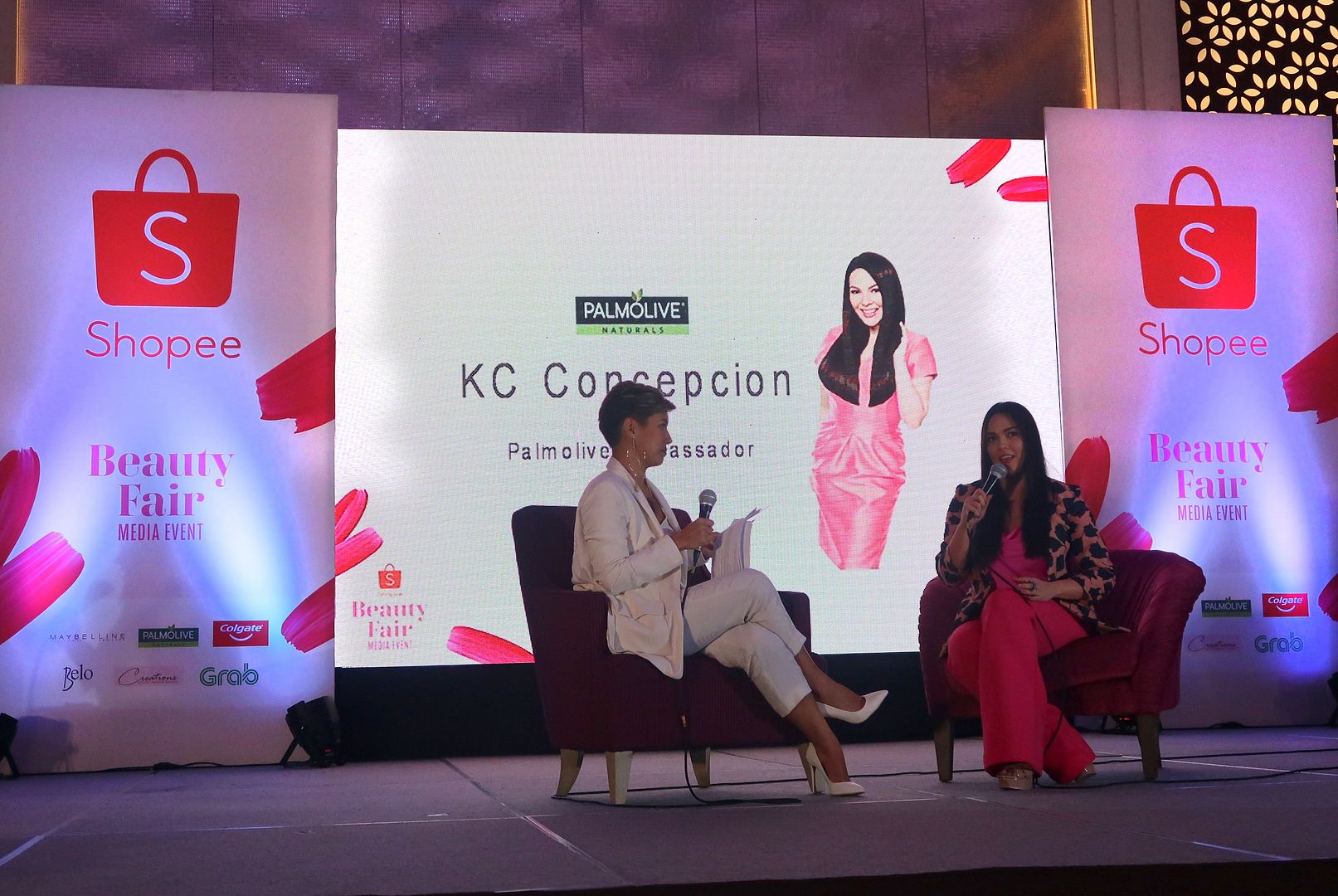 It was my first time to ever see KC in person. I have to say she's kind of intimidating (in a positive way) since she seems so well-bred, prim and proper, well-spoken and beautiful.
While KC was having her talk, someone in white sat beside me at the table. When I turned it was Megan Young. I got excited. Though we didn't have a picture while at the table because the usual culture when you are sharing an event (if you also came as a guest/speaker rather than as a fan) with celebrities and people with status is to never show that you're fan-girling. Act calm and normal, though you're having butterflies inside. Hehe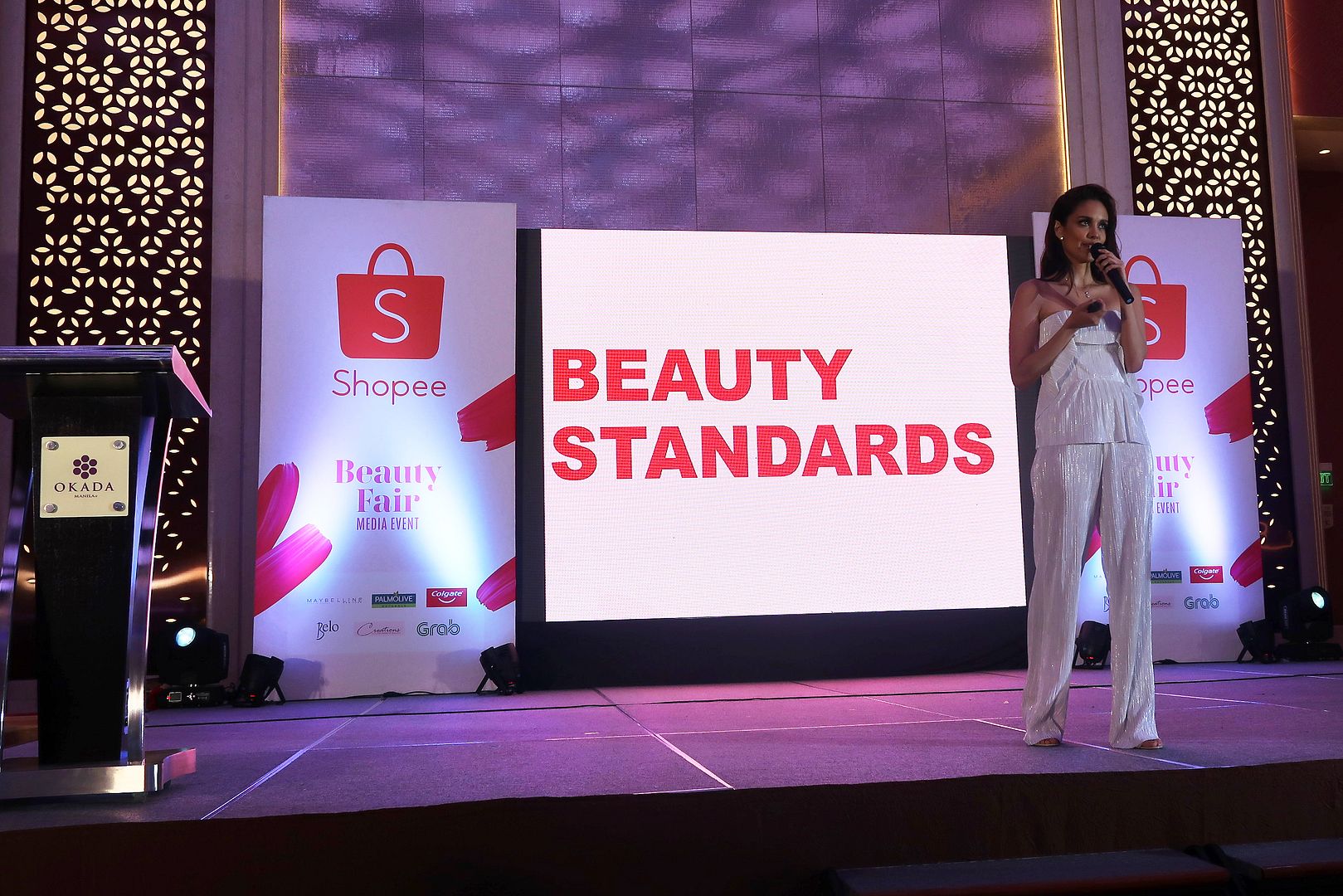 Megan Young delivered a rather inspiring and empowering talk about Women Empowerment and about breaking Beauty Standards. It's shocking to know that someone who won a beauty title like her also has insecurities.
But she still seemed friendly, humble and warm. Or course, it's given that she is well-bred, well-spoken and beautiful as well. But the short span I got to talk to her, she kept she also wants to be a vlogger. She also said she was quite sad she missed our segment because she wanted to listen to our insights, too.
After Megan's talk, we were all invited back to the stage for a quick group photo. I always feel amazed when celebrities don't shove their celebrity status to people. I get impressed when they are rather friendly and humble, don't you feel the same way? Anyway, notice how neither KC nor Megan is standing in the middle of the group photo and allowed the other girls to shine. I love women who let other women shine!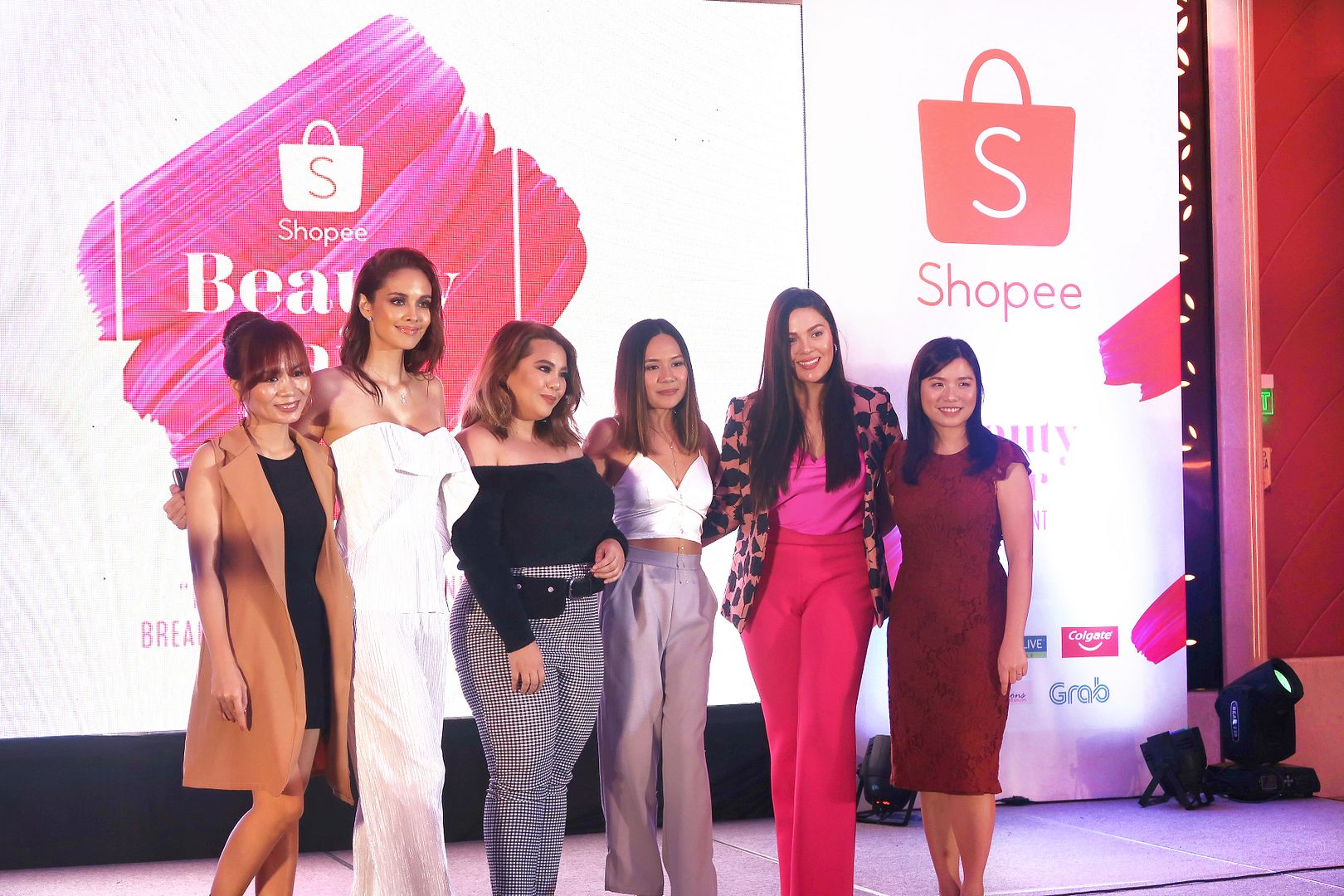 By the way, Megan even insisted we take a groupie on her phone. I liked her even more after my encounter with her at this Shopee event!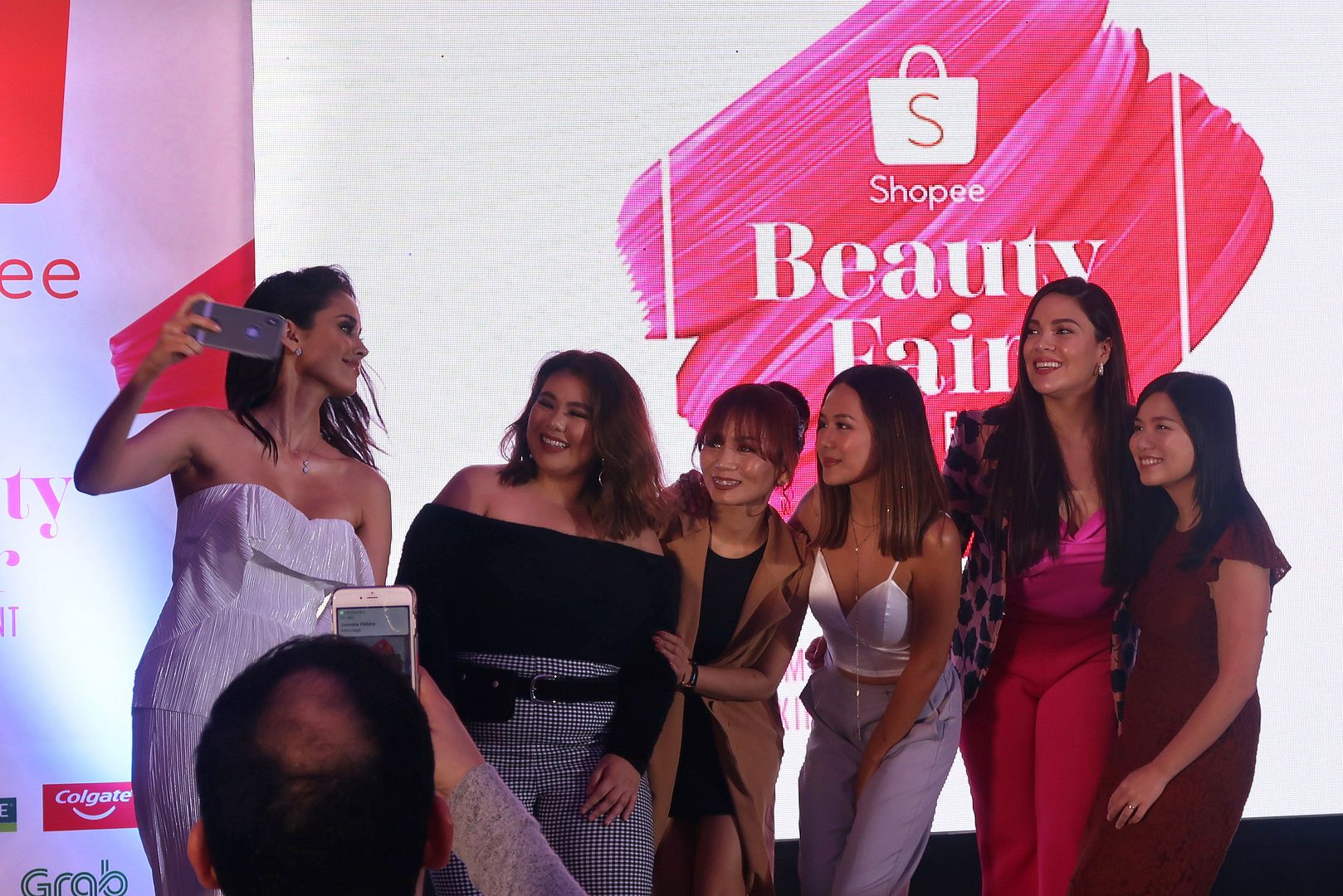 I may be going through rough time at the moment, some of my YouTube subscribers and Instagram followers know this., but it's such a pleasure to get invited to events like this where I get to share my story and where I feel I am accepted and that my flaws and insecurities are accepted and my personality is celebrated. Don't you feel same way, too?
Also, such a romantic gift from Shopee : Bouquet of roses, Chocolates and Wine!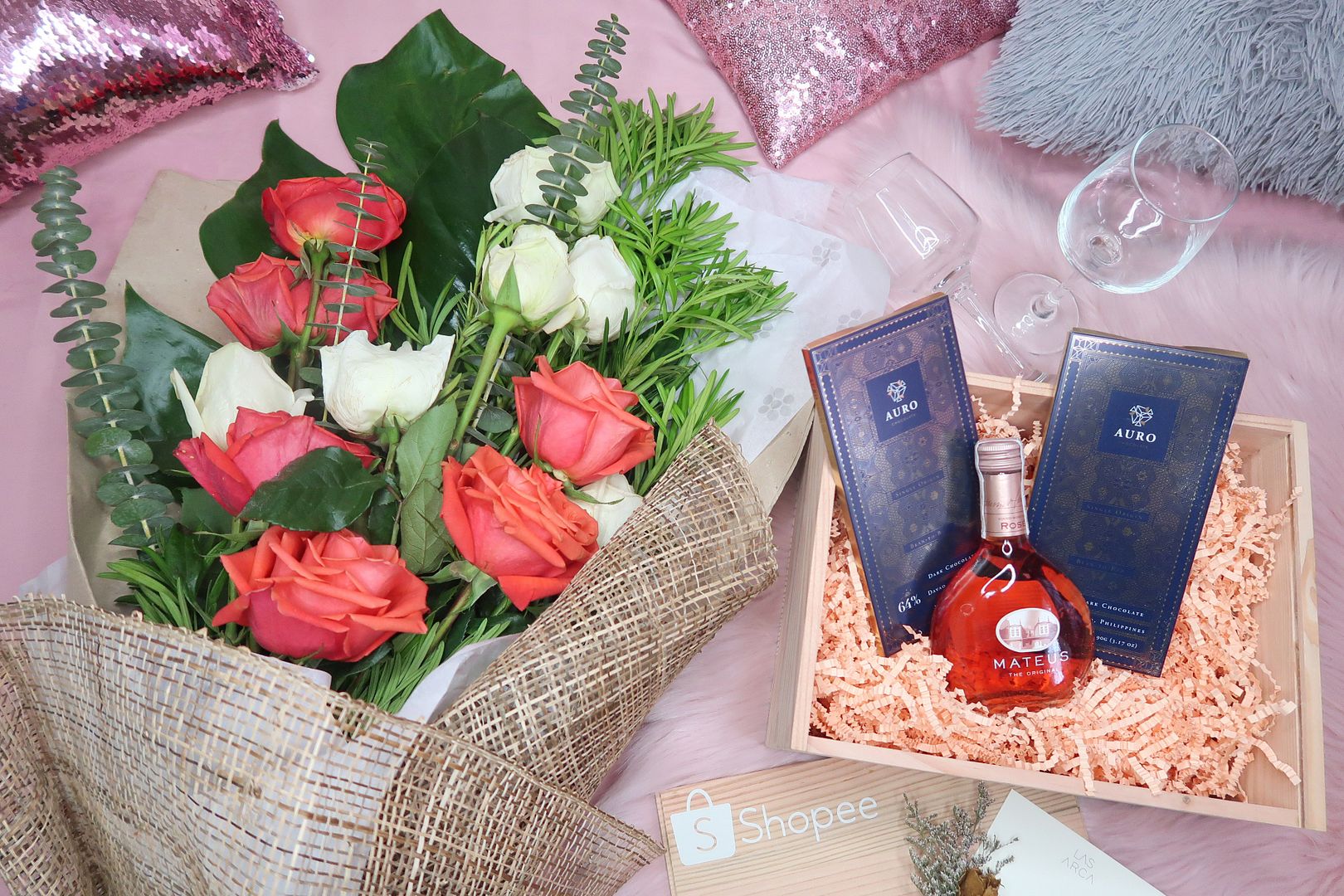 If you liked this post, please don't forget to FOLLOW me on my social media accounts!