Geo Angel Lens is one of the known lenses in the market because you're getting both quality and

comfort

.
I have the usual black Asian eyes. So, when I want to look a little different for the day, I always opt to wear colored contact lens and my look would change instantly. I know that contact lens was originally made for reading purposes, and since I have pretty clear vision, I just use contact lenses for aesthe

tic purposes.
Geo Angel Contact Lens -

CM 834 Brown
The Geo Angel Color

Contact

Lens were specially designed to meet the needs of the people who have bigger eyes or w

ho want to show charming bigger eyes as Barbie doll.
Where to get it

: www.trendysweet.com
"

All Geo Angel Color Contact Lens from trendysweet.com are US approved and come with the original anti

-fake stickers from Geo."
Price

: $18.95
Geo Angel Color Contact Lens
informa
tion

:
Diameter : 14.80 MM
Base C

urve Radius : 8.60 MM
Center Thickness : 0.07 MM
Water Content : 4

2%
Package : Vial

(2 Vials per pair)
Using Period : 6 months
Here's how Geo Angel

Contact Lens look on my eyes :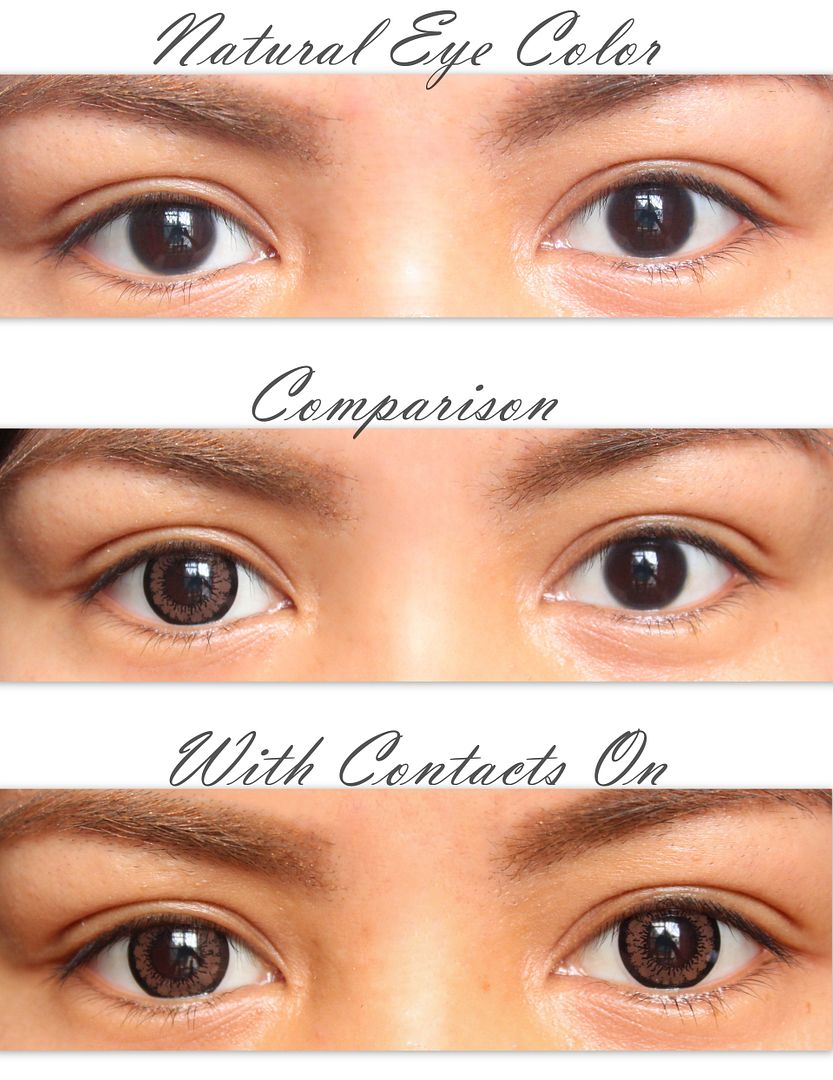 I have tried a lot of colored contact lens brands and I have to say that Geo is honestly one of my favorite

s.

The colors are vibrant, if you want color on yours eyes yet subtle enough, if you want colored contact lens but don't want something over the edge. I like how the color blen

ds with your natural eye color.
The lens also feel

comfortable

on the eyes. I usually experience discomfort after a couple of hours wearing other cont

act

lens

brand

. But Geo lenses feel light and lets air flow through so your

eyes won't feel dry and teary.
However, for those who want bigger looking eyes, please do note that this lens is only 14.80 MM as compared to

other

"dolly"

lenses that come in 16 MM

.
All in all, I really like Geo lenses and I recommend it to people who want colored contact lenses

.
Get your own pair of Geo lenses only from www.trendysweet.com.
Kristine