Happy Monday! Sometimes when you had a very long weekend, you feel so proud of yourself because you were so productive, but come Monday and that's when you'll feel really exhausted and drained out. Ho

w was your weekend?
Anyway, I am happy to announce that I am back on YouTube... because I bo

ught a new camera.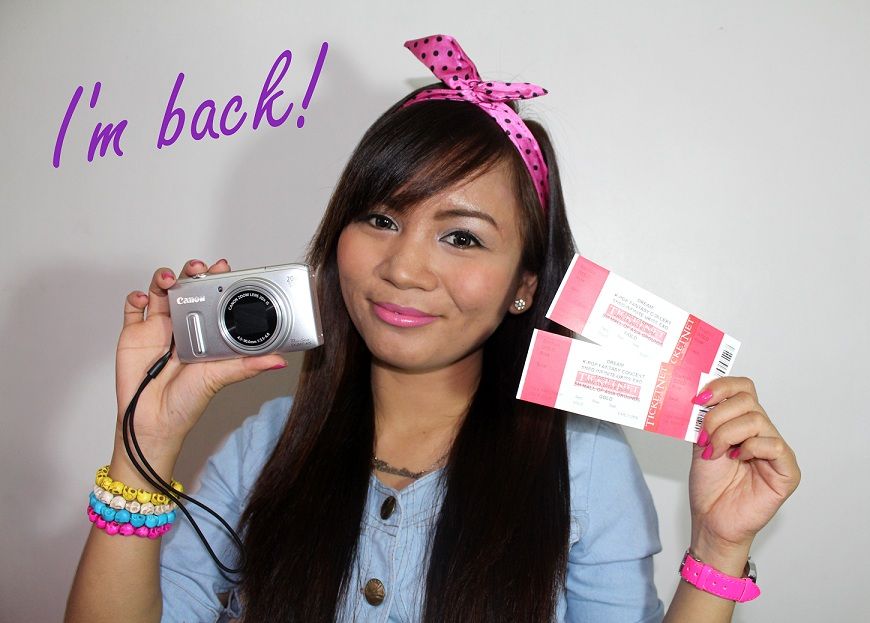 My camera broke November 2012, I brought it to Canon service

center

and they promised to give it back, good as new, after 3 weeks. 2 months have already passed and my camera still isn't nowhere to be found. I am really loyal to Canon. I love Canon cameras. That's why I can't run away from it inspite this incident. But I hope this never happens again. There's seriously a huge line between 3 weeks a

nd 2 months!
So, I bought a new camera. I researched the best Canon digital camera.. one of the top listers is the Powershot sx 240 hs. Reviews say it produces high quality images and the 20x zoom is sure to get you hooked. I did get hooked, therefore I purchased it last Saturday. So, I am hoping to be able to film nail art videos soon. (Powershot sx 24

0hs review coming soon..)
To know more about the story, click the video

below:
Also 5 days 'til the Infinite concert! I am just really looking forward to seeing I

nfinite live.
Though, SNSD, U-Kiss, EXO

with Infinite in one show is such a great deal!
I hope to see you guys there! Call my attention when you see me there. lol!
Kristine