Keeping track of the time is very important especially in this fast paced life. I personally admire people who wear watches because it means they are busy yet sensible enough to keep themselves always on time.
And being sensible doesn't mean being unfashionable! I got this really cool and trendy set of watch from Veloci a few days ago.
Veloci is a new Italian-inspired, imported watch brand made from high grade
stainless steel and top quality Japanese movement.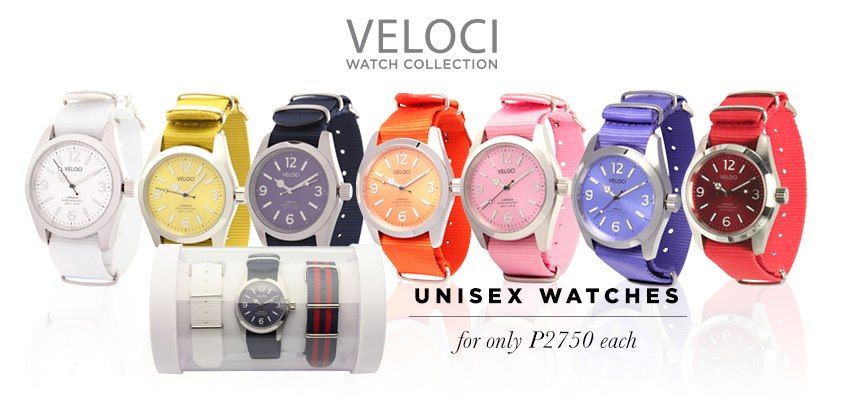 What I really like about Veloci watch is that it comes with three interchangeable straps so it means you can use the watch more than once and mix and match it to your look.
I was the first person to arrive at the Veloci blogger event at The Podium so I had the privilege to pick the best pair. Every set was so cool I really had hard time picking the one for me. I ended up picking this red set because I felt this stood out the most out of all the other ones.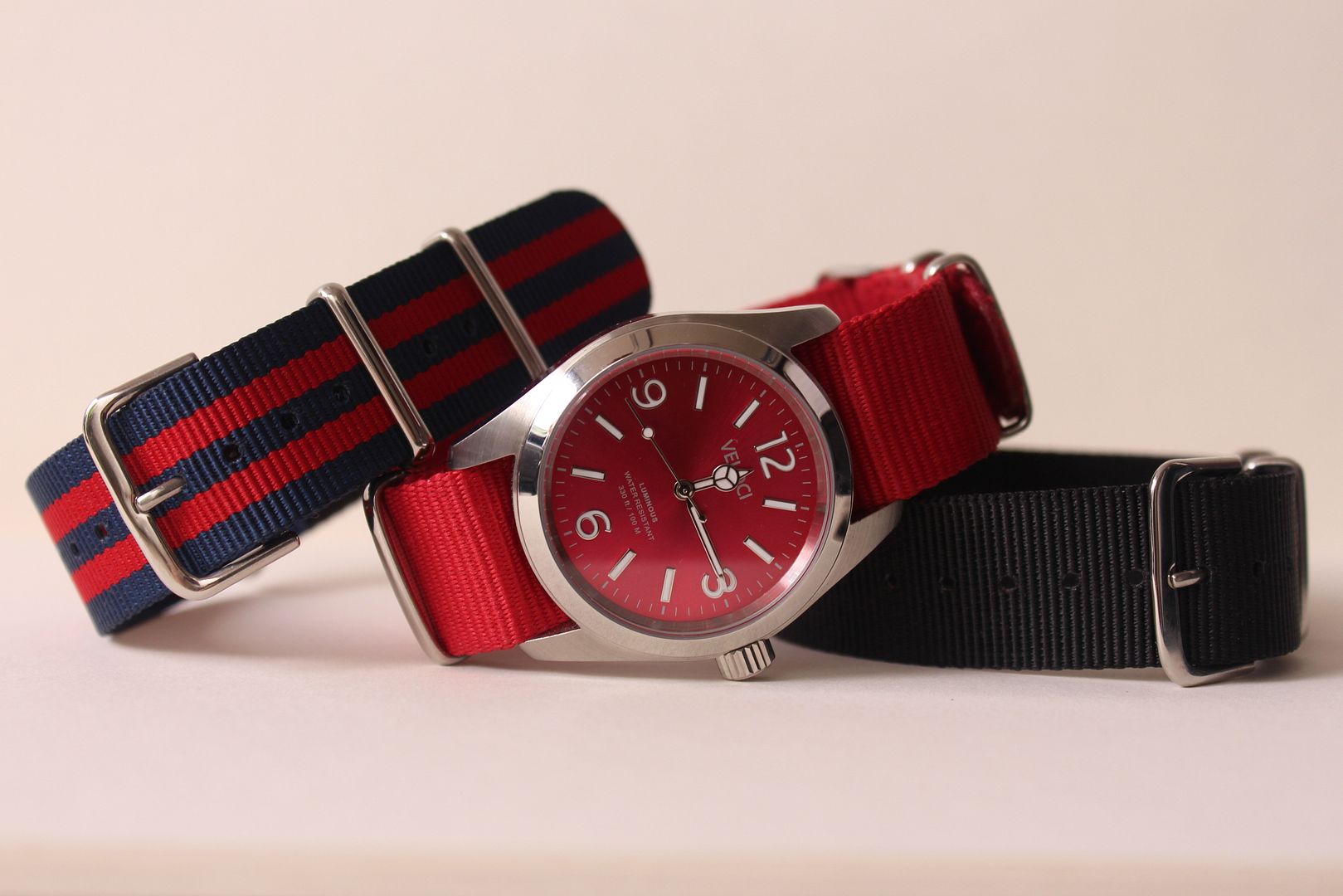 Where to get it

: Available at select

L Timestudio

and

Asprey

stores
Price

: P2,750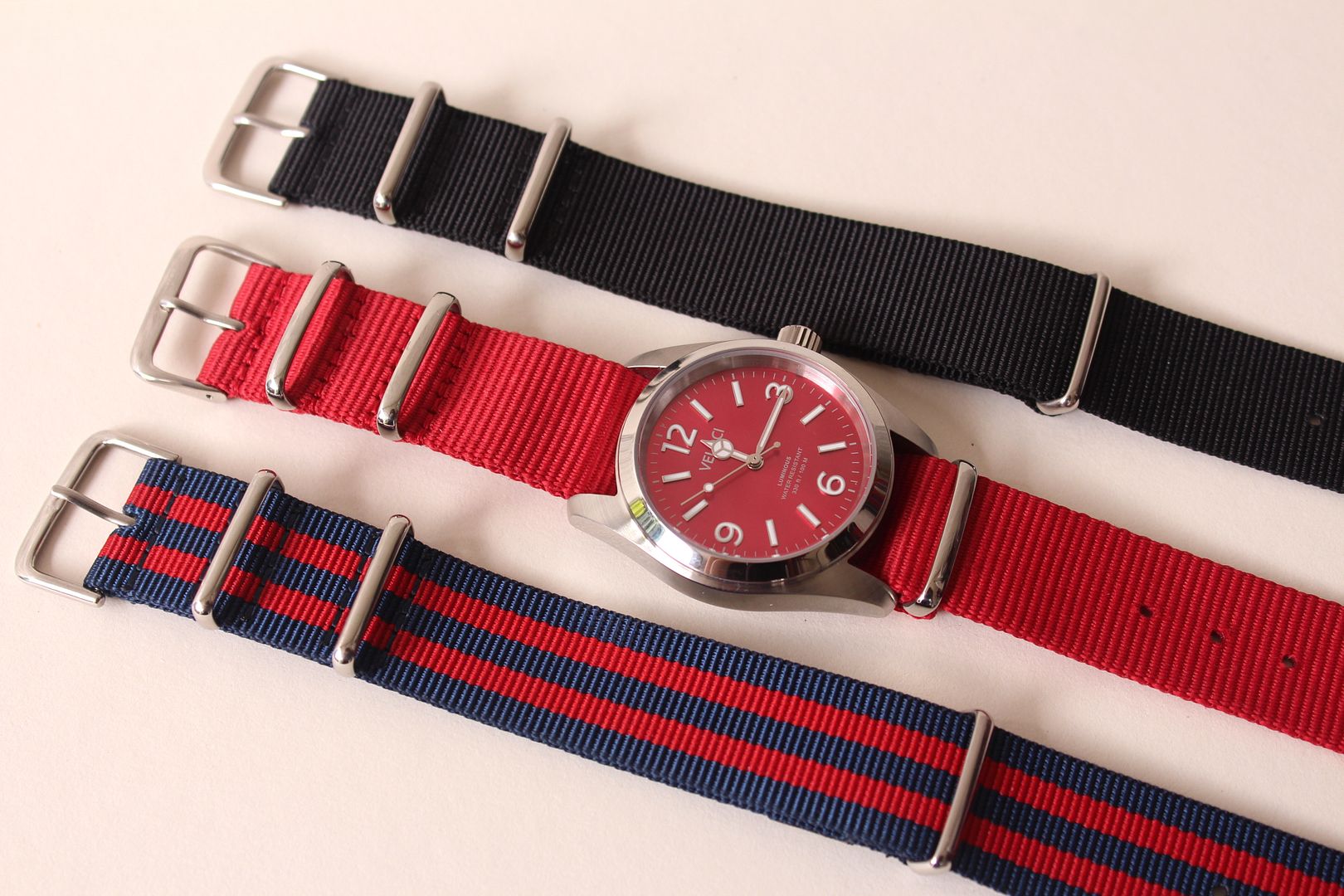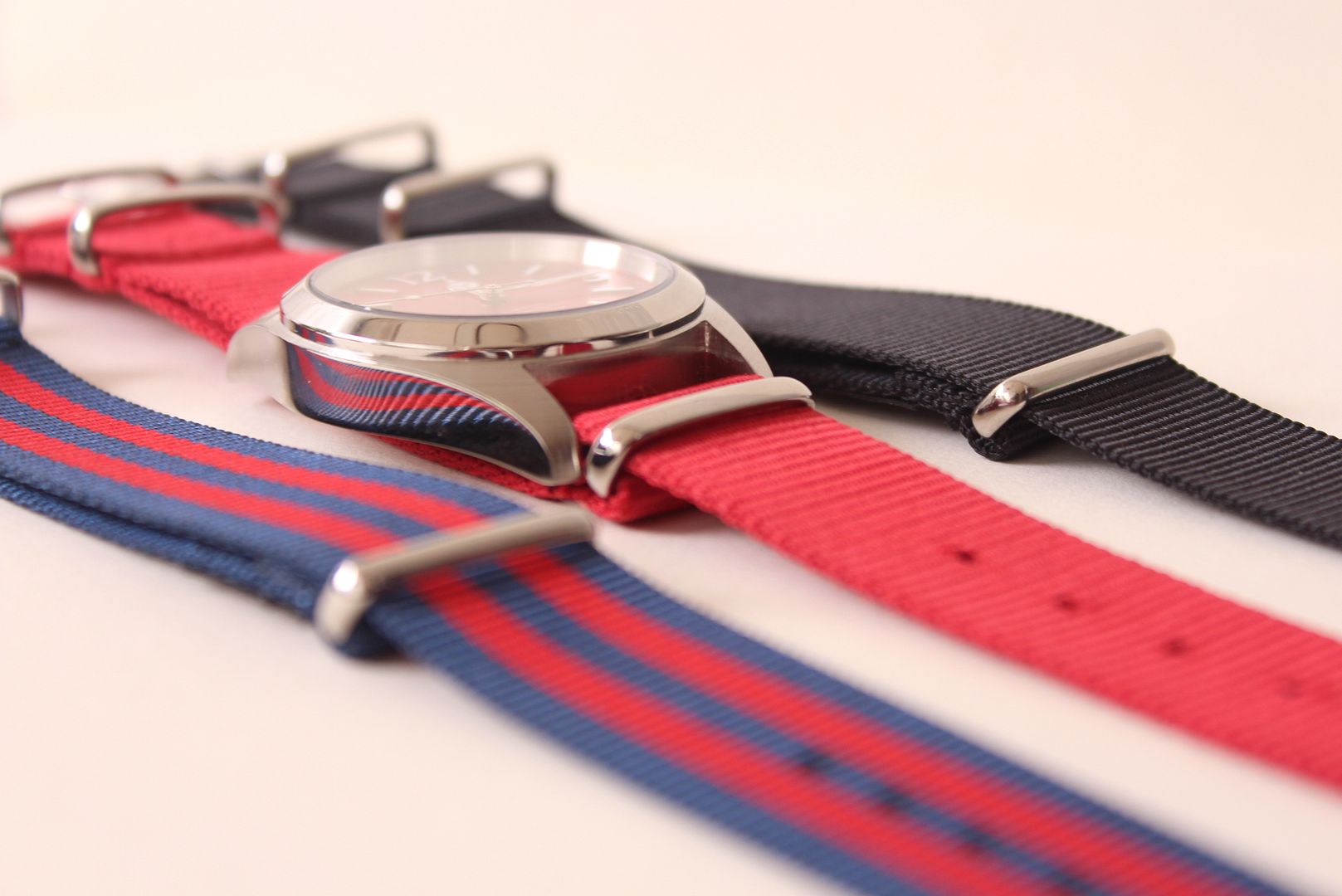 Changing the strap is as easy as 1,2,3! Simple loosen the strap, detach it from the hook and then pull. And you're ready to put in another one!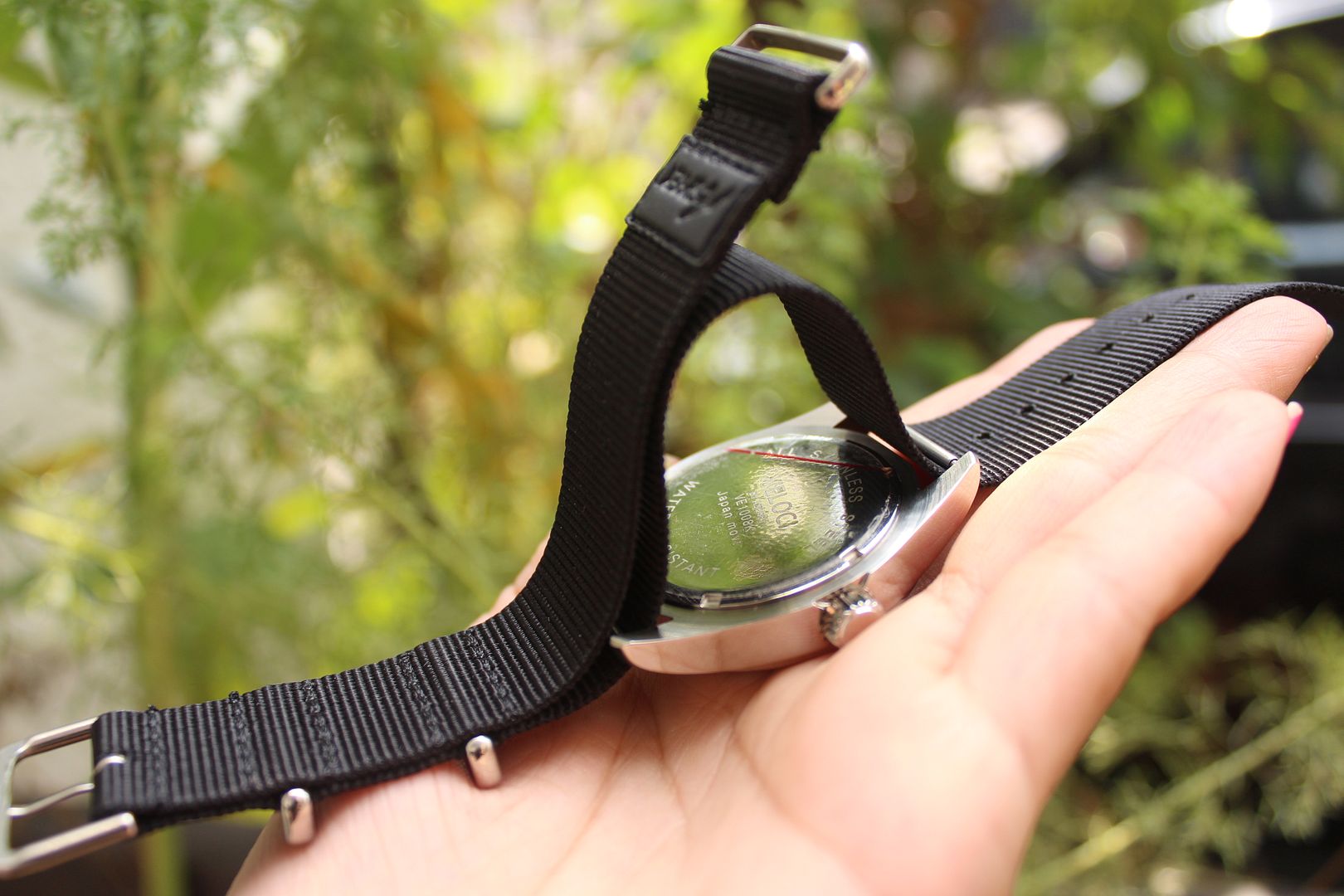 RED strap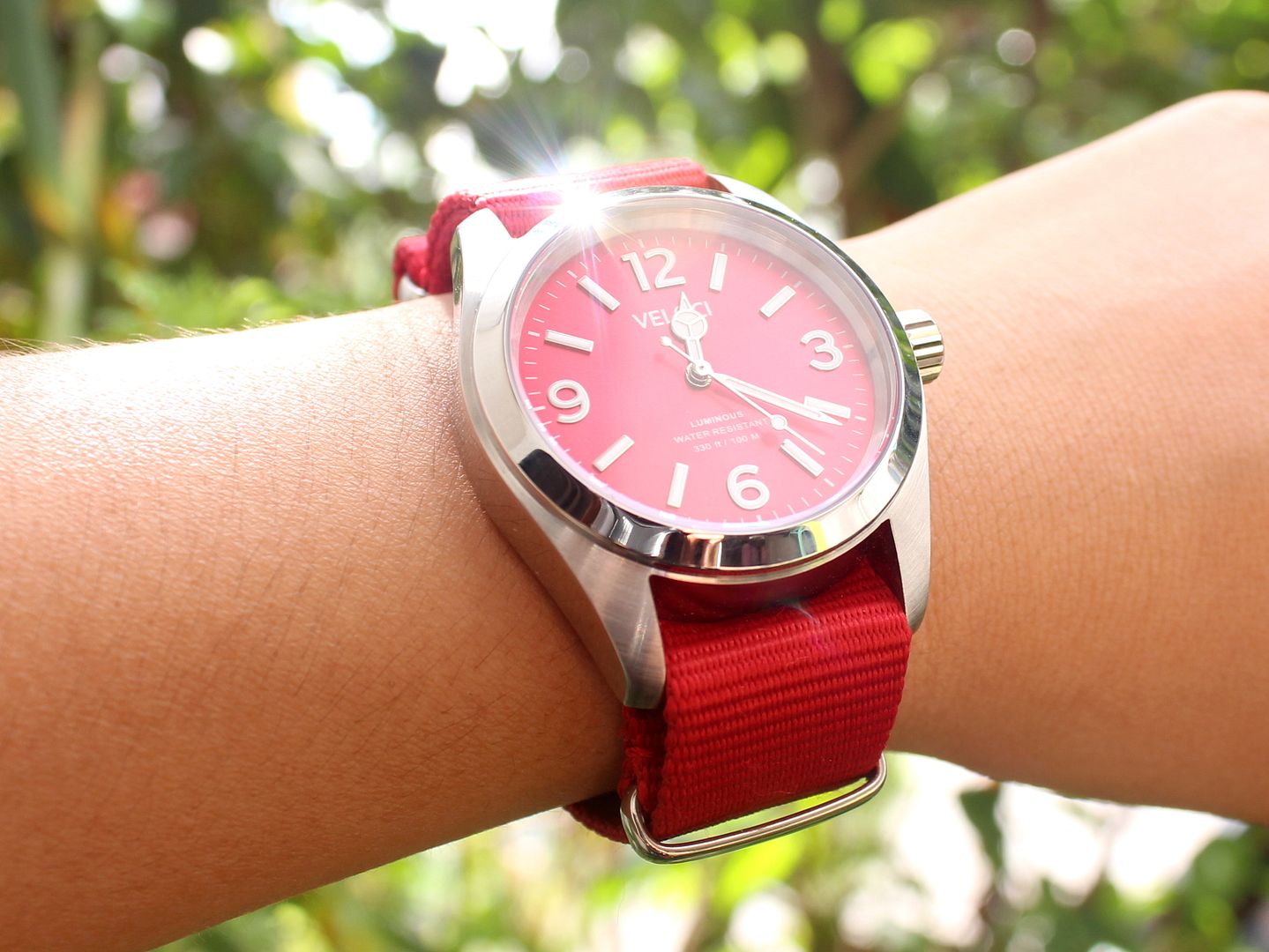 STRIPED strap
A photo of me wearing the red Veloci Cruise Collection watch.
Get your own Veloci Cruise Collcetion watch now at selected LTimeStudio and Asprey stores!
Kristine